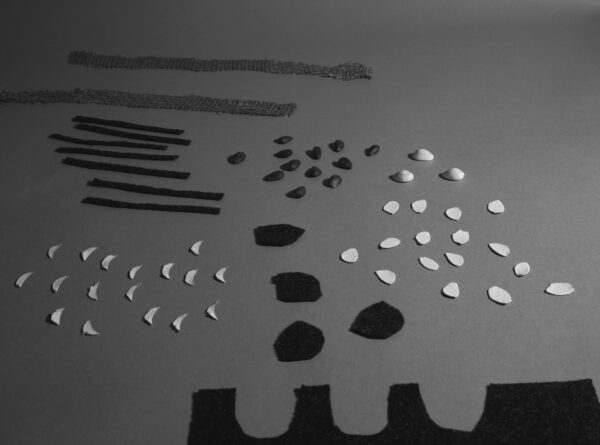 The podcast this week features Duncan live from LA! talking with artist Sarah Conaway. Conaway (b. 1972 York, Pennsylvania) makes seemingly straightforward photographs that invite us to think magically, imbuing mundane objects with mystery and potential. Her recent photographs—printed in a range of sizes and primarily in black and white, with an occasional work in vibrant color—capture a series of actions set up by the artist in her the studio. Beyond the objects or materials that they portray, they express a residue, aura, or presence that we sense but do not necessarily see depicted. All that and more here.
Jesse Malmed kicked off the week in blogland with a mix tape of video clips:
Is this ok? Is this a responsible use of this privilege? How much does Bad at Sports pay its writers? Its readers? I'm like you, reader. I'm in the weeds. I'm in the thick of it. Everyone is paying everyone else too much. Our government runs smoothly but we don't have any use for it. There are no trains and no one runs for anything, not even office.
Joan of Arc's Tim Kinsella sat down with me to talk about his participation inEvery house has a door's latest work, Testimonium. When asked if playing live music in a performance context felt different from playing at a music show, Kinsella replied:
Oh yeah. All the rituals of live music performance are undermined and we love it. The whole catharsis-spectacle is frustrated and maybe we're grizzled old cynics to find that liberating, but I promise that Testimonium will equally frustrate those expecting a rock show as it will irritate those expecting a performance piece. We've done 5 weeks of Joan of Arc regular rock club shows this fall. I just got home yesterday. And I am aware that I internalize certain shortcuts or tricks to keep count. Muscle memory is subconscious and essential — my weight is on my left foot for the 2 and 4 of this song and my hip knocks out on this accent. But the potential promise of a rock show is that everything can blow apart to smithereens at any second. It remains almost constantly on the verge of falling into chaos. Testimonium on the other hand is so controlled. The quiets so drawn out. The blocking so precise. It removes that essential sense of tension and by simply reframing how a band is set up on stage, the entire experience gets broken down to its core components. It's thrilling and perverse while also so simple.
I reposted a great interview with Wangechi Mutu, via Mother Jones:
"The power for me is to keep the story of the female in the center, to keep discussing and talking about women as protagonists," Wangechi Mutu said in a video introduction to A Fantastic Journey, her recent exhibition at Duke University's Nasher Museum of Art. For the casual art fancier who happens upon it, as I did this summer, the exhibition was like embedding in Mutu's mind: Black globes of crumpled plastic hang on strings suspended from the ceiling, a looping video of the artist devouring cake flickers on the floor, and triumphant warrior women occupy magnificent collage landscapes on the walls.
Thinking about the glutinous art market, Thomas Friel reflects on Lady Gaga and Koons:
Koons is in this rare position of being accessible to everyone but only collectable to a small handful of the richest in the world. As Carl Swanson recently stated in Vulture: "Koons can be the art world's great populist artisan, even as he operates as its most exclusive salesman." Everything about the work is right there, so there's nothing to get. It is perfection and simplicity, the kind of thing that mocks you for looking too hard at it. Since critics are trained to look hard at things, they tend to hate Koons. And its boring to write about art just by describing what it looks like, so people tend to write about his career, his collectors, his record breaking prices at the market, his studio and the process of making his work. This only helps to build a persona around the artist, giving him the superstar flair that these major collectors are after. (And with this week's art fair, London's Frieze officially bigger and more bloated than ever, superstars have never been more in vogue.)
Sarah Margolis-Pineo posted a conversation with art documentarians, Half Cut Tea:
A recent trip through LA gave me the opportunity to catch up with Matt Glass and Jordan Wayne Long, the two collaborators behind Half Cut Tea, an ongoing documentary video series featuring emerging artists across the US. Now in its second season, Half Cut Tea has traveled from Boston to Los Angeles and many cities in between, featuring soon-to-be-known artists including Jennifer Catron and Paul Outlaw (New York), Wesley Taylor (Detroit), Beverly Fre$h (Chicago), and Sean Joseph Patrick Carney (Portland). Both Glass and Long have temporarily suspended their individual art making to pursue this collaborative endeavor, which they plan to continue into a third season and beyond. Their motivation is two-fold: firstly, to bring visibility to a generation of younger makers who often are operating outside of traditional art centers; and secondly, to demystify the idea of the professional artist as an unattainable über-genius. Half Cut Tea brings a bit of day-to-day reality to the processes of art making, pursuing artists in their everyday habitats, which, in Glass and Long's experience, can include calcite mines and jumping out of planes in parachutes. According to Long, the project won't end until art making is perceived as an accessible occupation, unencumbered by the exclusivity and mind-numbing static of contemporary art speak.
From the world of performance, Hannah Verrill interviewed Michal Samama. When Verrill asks about the dynamic interplay between audience and peformer, "Would you say that there's a kind of feedback loop in place? A set of information that you receive from your audience by way of their presence, in a specific sense, that comes to influence how you are performing?" Samama replies:
Yes, or you could think of it as a dialogue. It's about questioning this idea of me as the performer being the authority. Or it's also about questioning what is your (the audience's) role here. I started to think more of this idea of performance as a collective event or social event. This is what is unique for performance. It puts into a laboratory this idea of the social event. I do remember one work from a few years ago when this question came up of if I wanted to take my gaze out into the audience or still be in this internal dance-y gaze, and at that point I chose not to. I was too afraid or I didn't know what to do with it. But now it's different, and I've started to make it more and more what I do. I'm interested in this kind of transformation of images happening during the performance. Part of the transformation of course is the homework that I worked on in the studio—the choreography—but of course part of it is like what you're saying, the feedback. So in the end there are many more transformations than what I initially thought of because of the presence of the audience.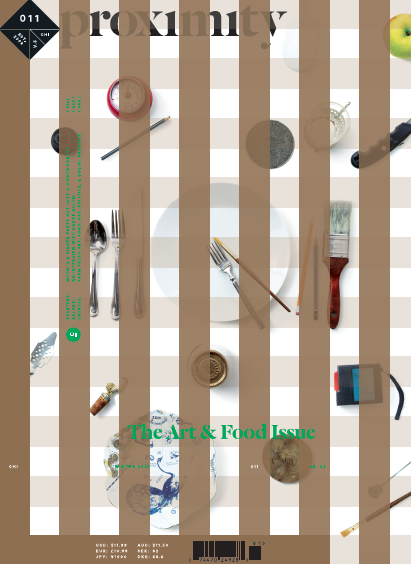 Proximity 11 got 2 shout outs this week — here and here — because we love art magazines. Especially ones dedicated to food.
Jacob Wick reflects on meaning via Juliana Paciulli's recent solo show at Greene Exhibitions, "Are you talking to me?", Andrew Choate's poetry, LA snickers, Ann Hamilton, and Agamben's interpretation of gesture:
It has been important, certainly since the turn of the 20th century, to ask what things – not just art, everything – mean. What does this abstract painting mean? What does this realist short story mean? What does this rock mean? I learned at the Santa Monica police station, from an incredibly chatty technician who gently rolled my finger on the scanner, that the print on my left index finger is of the sort that less than 1% of people have. I asked, laughing, but not really, I felt pretty serious about it – it was my first thought – "what does it mean?" She said, "oh, probably nothing." If I look it up online – I think it was a double loop or a Peacock's eye or maybe a tented arch, I wish I remembered or wrote it down, but I didn't – it might mean that I'm a perfectionist, that I'm indecisive or diplomatic, that I'm independent and inflexible, or that I am "fiery."

The trouble with asking what things mean is that they often mean nothing, and those things that don't mean nothing often could mean many things along a varying scale of possible validity.
To5 5 Shows-to-See by Stephanie Burke!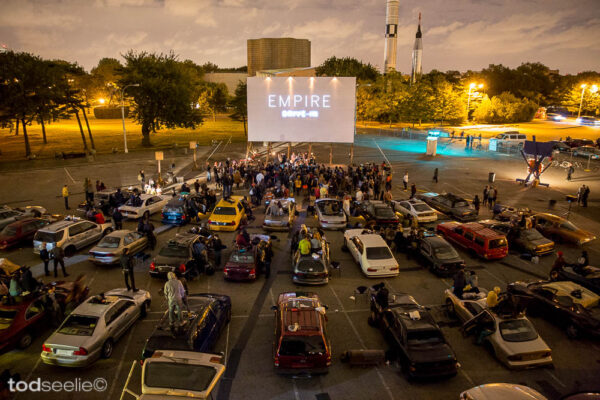 Juliana Driver wrote about the Empire Drive-In (which closes tonight btw):
Empire Drive-In is a full-scale, twelve-night, outdoor cinema and social spectacle. Hosted by the New York Hall of Science, and brilliantly programmed and designed by artists Todd Chandler and Jeff Stark, this project is an ambitious statement on upcycling and participatory culture seen through the defunct theater of suburban drive-in entertainment.

On the surface, Empire Drive-In has plenty of nostalgic charm, but it doesn't take long to see how the project redirects retro sentimentality into much more nuanced conditions of creative re-use. Made entirely from re-animated waste, including cast-off lumber and 60 wrecked cars salvaged from a Brooklyn scrapyard, the project's junk aesthetic offers up a critical interrogation of our culture's throw-away mentality, and the tremendous value that can be recaptured with artistic reconsideration and a little bit of elbow grease. Chandler and Stark offered their impressions this conceptual overtone:

Never fear, Saturday's endless opportunities are here.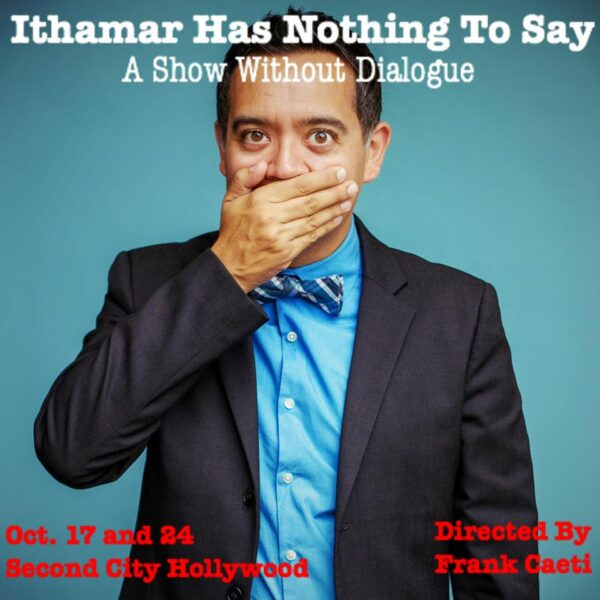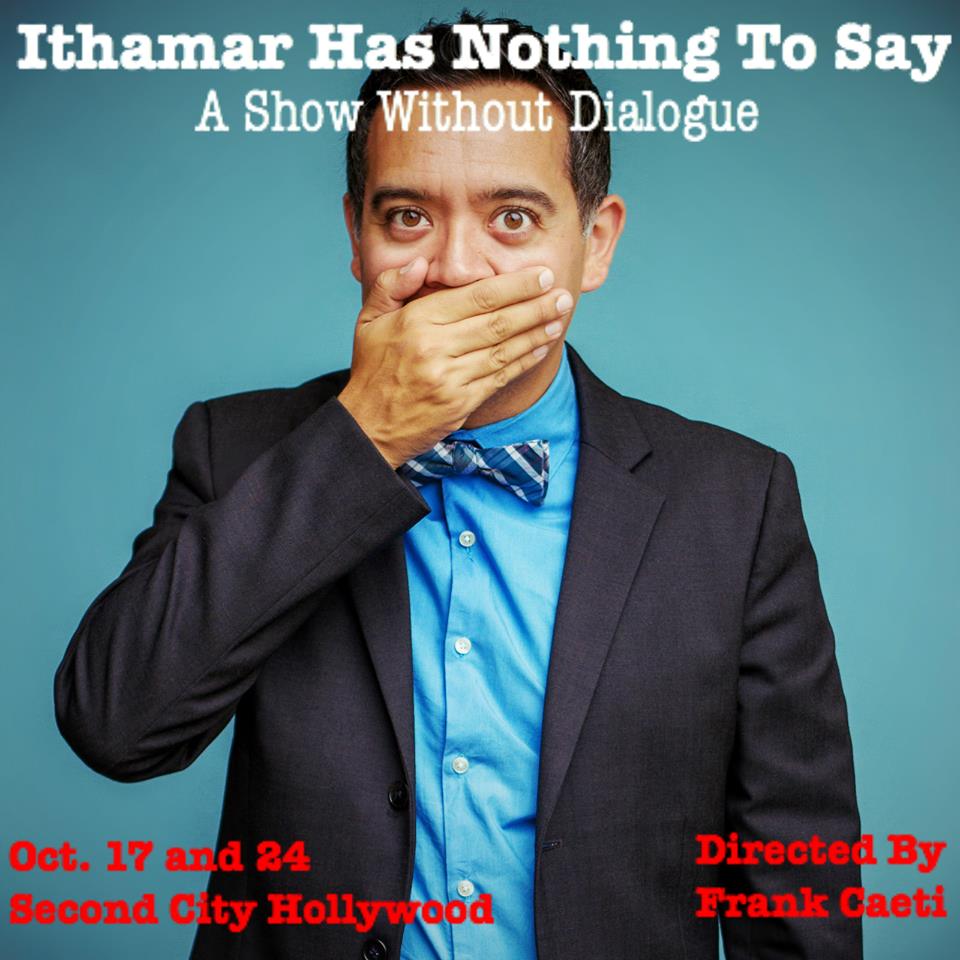 Sunday closed out with reflections on LA's comedy scene; Adrienne Harris wrote about two new productions, The Virginia Slims' Ronnie and Lorraine's Last Reunion Show IV, and Ithamar Enriquez's Ithamar has Nothing to Say. Conclusion?
…I've had to accept that L.A. is not just a film town where people like me are churning out gritty independent drug movies and big budget space films, but there are also tons of people making thoughtful committed comedy shows as well. This is probably not a surprise to anyone else, I mean, Andy Dick came out of The Second City Hollywood so… But for me, I feel lucky to have found some comedy to balance out the darkness of my Breaking Bad addiction.