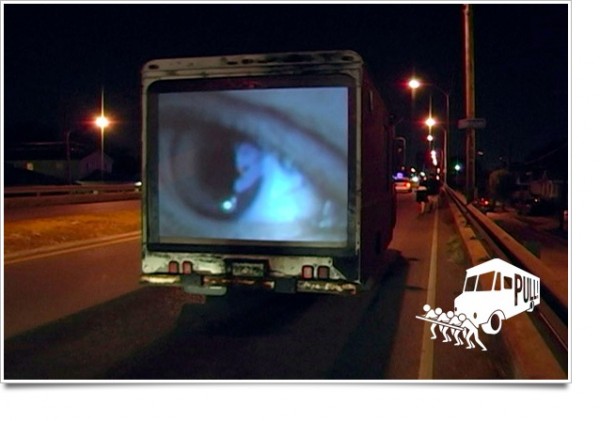 This week has been like a road trip through midwest; halfway through the week, I felt like I was taking a drive from Chicago, to Cleveland, arriving in Kansas City, and then Indianapolis — so many stops over such a vast (and flat) distance in a magical and illogical order; additional posts on more abstract ideas — performance archives, or The Cremaster Cycle, or even what the best size of a book might be — those seemed to mark the longer distances between destinations. Times when the radio wasn't on particularly loud, and perhaps all of us passengers had emerged from a musing lull into dialogue.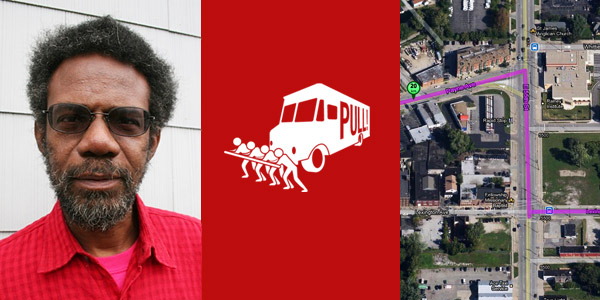 It all began with a podcast interview with Chicago's own William Pope.L, who's show is currently on view at the Renaissance Society until June 23rd. The interview, conducted at the Three Arts Club discusses Pope.L's RS exhibit and the performance —  Pull:  "Non-stop from June 7-9, hundreds of Clevelanders will manually pull a truck across the city. Images collected from people across Cleveland– hopefully you included! — about the meaning of work in our lives will be projected from the truck as it is pulled through North Collinwood, Glenville, University Circle, Hough, AsiaTown and downtown; to West Park, Clark-Fulton and Ohio City."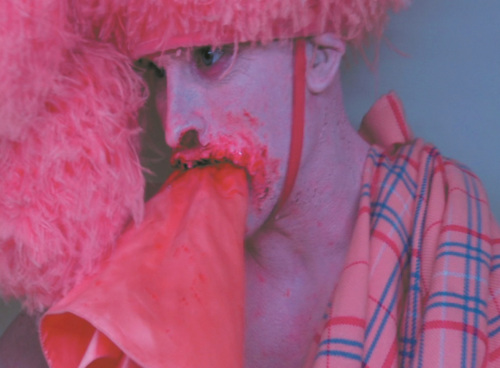 Jereiah Hildewine writes about watching the entire Cremaster Cycle, comparing it to other noteworthy cultural keystones including Star Wars, Game of Thrones, and Benjamin's Art in the Age of Mechanical Reproduction: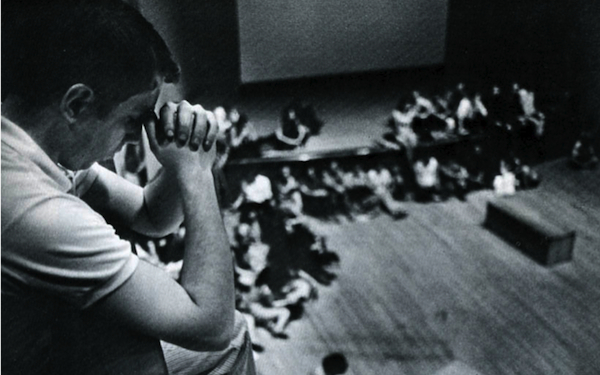 "There is not one way to know a performance work, there are many, and it is for that reason that the quality of performance is brought to light through the normalizing tendency of the archive." Anthony Romero mulls over the authority that archives impose over collective experience, especially as it applies to performance:
The archives is a technology of bureaucracy. They are way stations for data and accumulated temporality, flattened proofs of the "official" experience. The system of the archive itself is responsible for this kind of alienation. Categories, decimal numbers, and white gloves are methods of sanitation that work to preserve the individual's experience/state requirement. Once cataloged, memories of childhood, legal forms, receipts, and other accouterments are neatly laid beneath layers of fabric and cardboard. So precious are these relics that the archive must continually migrate them from one outmoded media to the next. The performance relic, however, subverts the safety of the archive.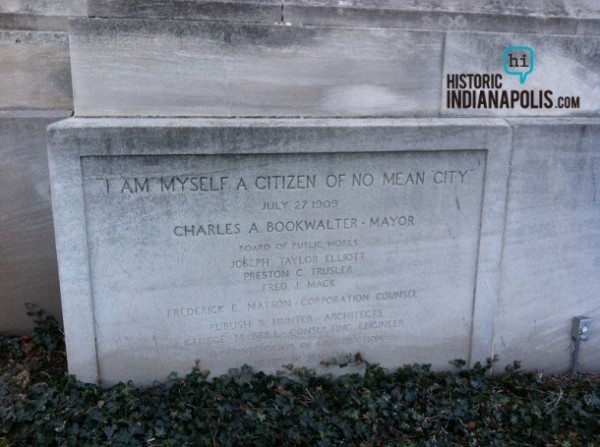 Indianapolis is in the house. Which is to say poet and former resident of Chicago, Wendy Lee Spacek, is going to be posting about art events in her fine city over the course of the summer. This particular issue describes a number of cultural happenings, from poetry readings, to Mucca Pazza, to surreptitiously painted mail boxes. She also describes what sounds like an incredible show wherein a group of artists installed work in a long since abandoned Old Indianapolis City Hall:
The show was curated by graduation Herron Seniors Taryn Cassella, Anna Martinez and Andrea Townsend. Where TURF was an exhibition of installation art, VACANT included work across mediums. I especially enjoyed Jordan Ryan's section off the main library detailing the history of the building. 
Kansas City resident, Carolyn Okomo, started her guest series this week, publishing an interview she conducted with graphic novelist Jeffrey Brown. In her words:
Since self-publishing his wildly successful first novel Clumsy in 2002, he's created numerous other painfully funny autobiographical comics, co-written the 2012 star-studded film Save the Date (starring Party Down's Lizzy Caplan and Mad Men'sAlison Brie) and penned a hilarious series of graphic novels that explore the challenges of being both Darth Vader–ruler of the evil Sith empire–and a single dad.

Brown's newest Star Wars-themed book Jedi Academy (out on Aug. 27), is a coming-of-age story about a boy named Roan and his adventures mastering the Force while juggling all the issues that come with being a middle schooler.
Jamilee Polson Lacy also writes from Kansas City, discussing her final project as Curator-in-Residence at the Charlotte Street Foundation in Kansas City. That project, rises Zora, is "a multi-venue visual and performing arts exhibition, [that] explores Kansas City as an urban labyrinth" through a plethora of various artists and multi-media, multi-durational art works:
Theories of the labyrinth—and there are many which span the ages of Greek and Roman mythology to early Christianity, Karl Marx to Umberto Eco, Cervantes to Borges and Calvino—demonstrate the thing as both concept and literal form that ultimately represents time. The labyrinth is an infinite series of choices to be made through time and space, and we get to decide whether to be conscious of those choices or not. I think the city, which quite obviously mimics a literal labyrinth, presents a plethora of choices—some exciting and dangerous, some banal and commonplace—so it's nearly impossible not to think of it as a conceptual labyrinth as well.
<iframe width="560″ height="315″ src="http://www.youtube.com/embed/Np450xMSncE" frameborder="0″ allowfullscreen></iframe>

Terri Griffith set out to write a book review of Hilton Kramer's Abstraction and Utopia, and found herself discussing her appreciation for small-sized, intimate edition, including book in the 33 1/3 series:
 Their smaller than average 5×7 size is cute as pie. The 33 1/3 series is published by Continuum and started in 2003 with Warren Zanes' treatment of the 1969 classicDusty in Memphis, by Dusty Springfield. A few other notable recordings that undergo inspection are Aja, by Steely Dan; Swordfishtrombone, by Tom Waits; Marquee Moon, by Television. Seriously though, there are as of this writing 86 titles, so certainly there is something for everyone. Don't expect a "making of." These little gems are more essayistic and idiosyncratic than that. Check out Phillip Shaw's treatment of Patty Smith'sHorses. It's the first book of the series that I read, and it's a delight.