It's been a busy week on the blog and I continue to be surprised and giddy about B@S' content. Somehow this little blog manages to traverse fields from Chicago stomping grounds, to Kansas City, Royal Oak Michigan, to the nuance of kitsch, job fairs, the debut of a comics column (you know, instead of the Sunday funnies). What could be better indeed?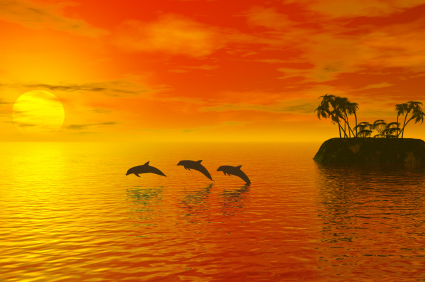 OK — Maybe a desert island with dolphins, or more simply an hour of sleep but I always believe you got to work with what you have, and Chicago, baby, you got a whole lot of talent and whole lot of heart.
This week Jereiah Hildwine gave us a couple insider tips about CAA, including "…the dirty little secret most people don't know about the CAA conference before their first time attending:  You don't need to register for the conference to attend the professional development stuff or go into the Interview Hall."  In addition to hearing about performing maleness, street styles outside of SAIC's BFA show, and John Neff's artist talk at the Ren, I also  learned about  a tumbler for all thinks pink and clever; all courtesy of Edition #4 of Dana Bassett's T.
Anthony Romero and Johannes Göransson have continued to discuss kitsch, the foreigner and whether or not it applies to ASCO — a 70s/80s Chicano performance group. The discussion is something I've been especially appreciative of, given that each author makes good points, articulating their disagreements while struggling with the nuance of language. Can "kitsch" — a category of cultural production so quickly dismissed by the mainstream — enjoy supreme freedom because of its marginalization? How do we discuss and examine the foreigner? Is the foreigner a semantic category that defines a state of "otherness?" Or is it about one person immigrating elsewhere? Perhaps the latter can't shed the former (can it?) without overriding a history of oppression (is that the danger?). Then the question is who is a foreigner to whom in the case of the Chicano and the American? Shouldn't the American be the foreigner? As a population that arrived her from elsewhere? Romero responds to Göransson's first B@S post here. Göransson replies to Romero here. I enjoyed the flow of discourse, benefitting tremendously from the difficulties these authors articulate.
I should add, as a somewhat personal aside, that such moments exemplify, for me, the best aspects of community. Community is accidental and easy when everyone gets along and agrees. It can start to feel oppressive, if room isn't made for disagreement. The alternative is much harder, more interesting, and dynamic: to be part of a group that allows for differences of opinion, a group that is nevertheless invested in discussing those differences. What a feat! Especially if courtesy remains throughout. For me, courtesy signifies the desire for a productive discussion — which is its necessary own challenge. We aren't going to like everything that everyone else does, if for no other reason than because we are a large, confounding group with nebulous parts. (I'm not just talking about B@S either, I mean more generally — Chicago's art world, the larger more general art world, the larger more general world).  I'm probably making too much of this, but I was so psyched to see a discourse emerge between posts, especially one with such high stakes. Such instances make me braver in my own voice, just as they make me more likely to trust this idea of "community" that we all love to fall back on.
Jamilee Polson Lacy posted about Kansas City, and went on the record to say "Kansas City, in my opinion, is a sentimental place." Lacy goes on to say, "the arts scene in KC has seen lately a confluence of presentations demonstrating artists' longing for many pasts, presents and futures." She contextualizes this longing with "KC-based fiction writer Annie Fischer's 2012 essay, 'Wish You Were Here,' which somehow, amazingly, sums up all of these wild ideas." So. Check it out.
Mystery blogger, Thomas Friel, appears on the scene! That is to say, I've never met Friel and have yet to communicate with him (Friel, if you're reading this! Consider it a message in a bottle and email me! I love your posts!) — : this week Friel sort of accidentally rescued Friday. You know, I try and set something up to post every day, and a couple things fell through so I figured Friday would get a pass, but no! Lo! When I visited the blog on Saturday morning, I came to find Friel's essay about Butter Projects' Valentine's show in Royal Oak, MI. "Already, this is a better take on the Valentine themed art exhibit. Curated by Alison Wong, "I Like You and I Together," on view until March 16, allows our experience with love to be the biggest thing in the room, in the air around us instead of plastered on the walls."
Stephanie Burke's Top 5, (need I say more?)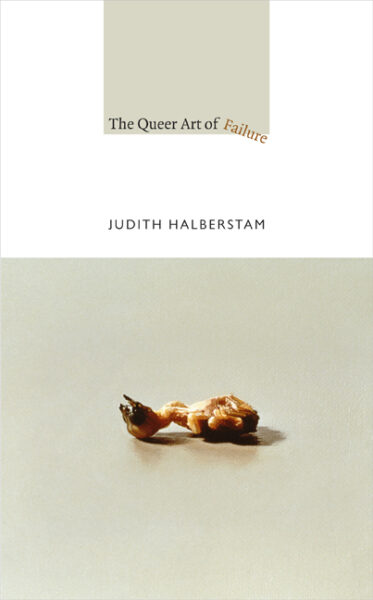 Saturday opened up with a great book review by Terri Griffith on Judith Halberstam's The Queer Art of Failure. In Griffith's words, "Halberstam (see Gaga Feminism), introduces us to alternative ways of viewing failure, as perhaps an expression of rebellion or as means to resist mainstream America's pressure to conform." What if, by rejecting the society's endowment of legitimacy, one can achieve a new sense of freedom (and perhaps shift societal paradigms and hierarchies). It's maybe not so different from the Timothy Leary Tune in Drop out, though I suppose we are wiser and smarter now?



Brit Barton posted some ENDLESS OPPORTUNITIES (though, #alas, in case any of you were holding your breath, there weren't any listing for free beachfront condos).

Last but certainly not least: that new take on Sunday Funnies by Sara Drake. Drake introduces her series and gives a top 3 list of her own: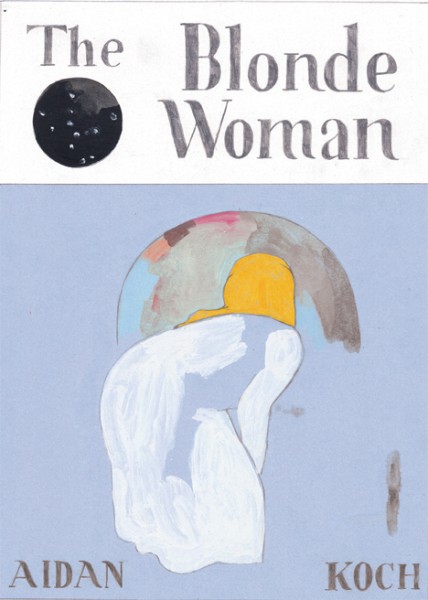 1. Aidan Koch's gorgeous book,The Blonde Woman, was created with assistance from a Xeric Grant and was originally released online via The Study Group Magazinewebsite. I recommend reading it all in one sitting if possible.
2. The New York Times recently published a mini-comic by C.F. called Face It.
3. Cartoonist, Brian Chippendale made an animated music video out of flip-books he drew as a kid. There's a dragon and eyeball bombs in it – need I say more?Black Pus – 1000 Years