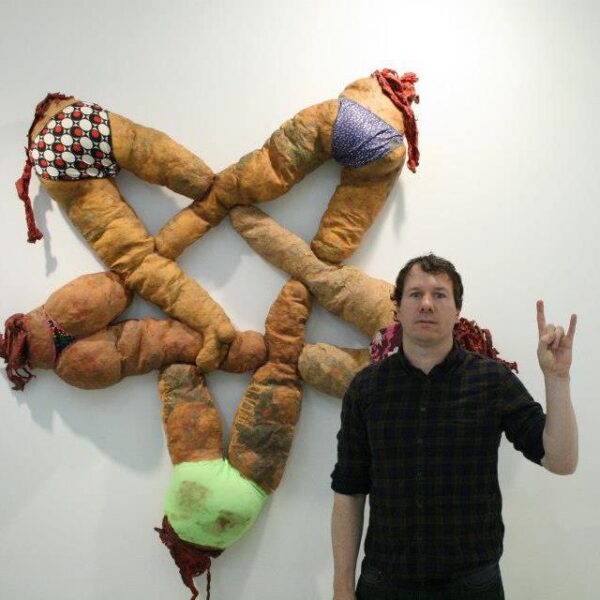 The podcast this week features Amanda Browder (of the Amanda Browder show) chattings with artist/ curators Keri Oldham and Jacob Rhodes, founders of the artist run space Field Projects in Chelsea, NYC. They talk about artists as curators, the current gallery system and different ways these two have worked to make Field Projects a space for innovation. Next, Max and Hank do the shortest interview in the history of the show at Chicago Comic Con. Lastly, Bad at Sports remembers Eydie Gorme.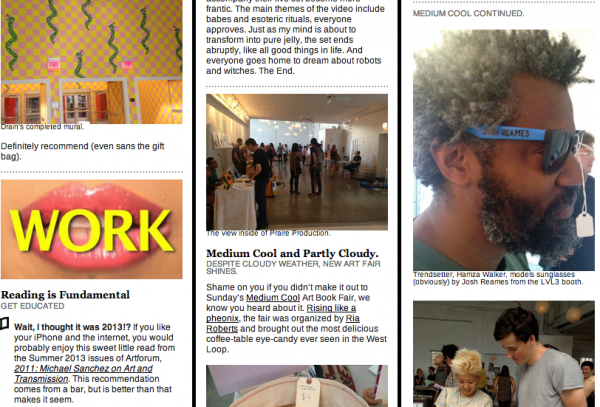 What's the T? Edition #15 courtesy of Dana Bassett talks Medium Cool, Rosemont Outlet Mall art opening, and print plans for EXPO. All that and much, much more here.

I reposted an essay by Dylan Trigg about ghosts:
Today, there is a danger that the theoretical treatment of hauntology has become academically and culturally canonised, and therefore rendered sterile. Indeed, increasingly the term is marked less by a critical interrogation of the past and more with an uncritical if not sentimental affirmation of a certain type of obsolete culture and sensibility that has its roots in 1970s British and to a lesser extent North American media. Into this framework, the category of the ghost has assumed a significant role. But only now, the presence of the ghost plays a metaphorical role, not as an actual spectre of the undead, but as a device that enables the voice of the overlooked past to finally be heard. It is an aesthetic of liberation, therefore, aligned with an admirable political orientation, but which is less at the service of the ghost itself and more the voice the ghost speaks through.
Tyler Green initiated A Day for Detroit on Wednesday where we teamed up with over twenty other blogs across the country and posted a series of works from the DIA's permanent collection, including Joyce Scott, Max Kaus, David Barr, Brenda Goodman, Eduard Duval-Carrié, A Man's Shirt, Mary Bendolph, Charles McGee, Heather McGill, and Martin Lewis. The project (including a list of participating blogs) was covered by the LA Times here.
Shane McAdams went to the Poor Farm this week and ruminates on his experience there while reflecting on upcoming shows in Wisconsin:
I finally found the time to drive two-and-a-half hours north to the tiny town of Little Wolf to see, indeed, experience, The Poor Farm, the experimental exhibition project imagined by Michelle Grabner and Brad Killam…It's difficult to appraise the individual exhibitions at the Poor Farm independently from the raw charm of the space itself. Though there is a clear demarcation between exhibitions, theFarm's ambient personality unifies the experience. One of my favorite pieces on view is a painting by John Riepenhoff in gallery 5 on the second floor; another is a nearby wall in gallery 3 whose stratified paint layers happen to be artfully flaking away.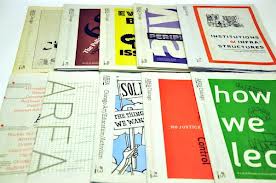 Finally, we closed out the week with a list of opportunities, including Newcity's "Hijack a newspaper" call for proposals, a call for AREA proposals and CAA's travel grant extension.