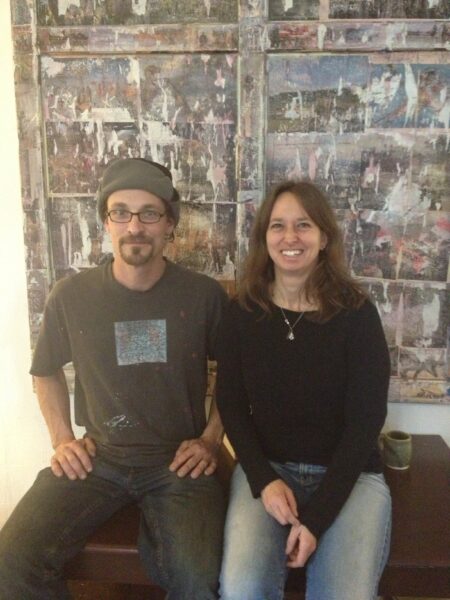 The podcast this week comes in two parts — the first features a conversation with the Edition Fair, and in the second part Amanda Browder visited Detroit to interview Christina Roos and Thomas Bell about their newly formed residency Spread Art. Spread Art is an artist run creative Incubator designed to foster new works and collaborations by artists from around the world. They talk about the art scene in Detroit, their residency and what it was like moving from New York to Detroit. All that and more here.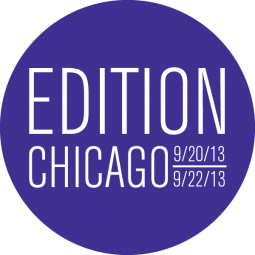 It must be September, because things are cooking. Between the hubub that art fair week excites here in Chicago, Dana Bassett's print daily paper the Bad at Sports co-produced with ACRE, and the lovely abundance of posts from the West Coast, our blog has a life of it's own.
Things began with a repost of ArFag City's 6 Must-See Discussions at EXPO.
Young Joon Kwak posted an interview with Patrick Jackson, the Sculpture Area Head at USC. At one point, Kwak asks, "How do you feel about a lot of sculptors today using stuff that they bought from stores, readymades?" Jackson replies:
Some of it's too heavy on the "purchase and lay it on the ground" approach, without any alteration—or perspective.  But it's an important part of considering objects, I think—how we navigate the aisles.  I've always thought Rachel Harrison is good with that kind of stuff and I've flipped through her books, trying to figure out how to use them in my own work.  Her show, If I Did it, has been a big influence.  The title for the show came from OJ Simpson's book, by the same name, which I think is him telling how the murders would have gone, if he had done it—something like that.  But for Harrison, If I did it was the idea of the readymade and making.  If I buy something and put it in the gallery, am I the one who made it?  The whole show was really an open consideration of objects, how we relate to them, understand them, our connection to them, how we're involved with them …
I interviewed painter Magalie Guerin about an on-going series of works now on view at Glass Curtain Gallery. While working on these paintings—in which the same basic shape is repeated in multiple paintings—Guerin also keeps a journal:
I write in the studio to help me understand what I'm doing (it's a mystery most of the time!). When I started the 'Hat project' last September, I was interested in rules and limitations so I made a rule that I had to write something every single time I came to the studio no matter what it was. I really wanted to find out specifically what I was asking of my work. But obviously, there are days when my head is elsewhere even when I'm in the studio, that's why the writing sometimes veers towards the weather of my romantic life. It was also a way to document how many times a week I was able to paint and how long the paintings take me to complete. Then what happened is that I was asked to make an 'artist book' for a show Sean Ward organized at Julius Caesar in Chicago. This opportunity came just after I heard the poet Kenneth Goldsmith talk about copying and organizing writing as his art form and I found that an interesting/conflicting activity for a writer to engage in. I thought—what if one copies oneself? If one also creates the original, does it change the nature of the copy?
Performance artist Hannah Verrill introduced a new series she is working on:
What remains and what comes next? In a disappearing present, the past and the future takes on considerable weight. Process asserts a present. If we can agree that as a form performance undercuts the value of a static or fixed product—an end result—the questions of what remains and what comes next persist. How can the weight of the past and future be leveraged, made light and moveable? I can commit to the present just like I can feel the weight of my feet on the floor, just like I can feel my breath as it rises and sinks through the space of my torso—through a focus of attention. I will practice that attention to the present by way of this series called Process Notes.
More on Detroit from Thomas Friel as he dives into the The Knight Arts Challenge, pointing out two media perspectives of the the city:
In the wake of the recently announced Detroit bankruptcy, and amid the uncertain fate of the Detroit Institute of the Arts' collection, the Knight Foundation revealed the winners of Knight Arts Challenge: Detroit last week. 56 winners — from individuals, collectives and established organizations and institutions — were awarded grant money ranging from $5,000 to $120,000, given the chance for art to lift a community in the way an emergency manager and bankruptcy cannot: spiritually, mentally, passionately; with love and tenderness. While the Detroit bankruptcy proceedings will be fat cats and brass tacks, pushing elected officials and community members further out of the decision making, the Knight Challenge grant recipients will aim to return power to the people, on micro levels, yet with respect and agency given to the very people in the communities these artists and groups will work with. Thus, the award winners, in total given $2.1 million, represent a ray of hope in the city's immediate future and may quickly change the landscape of the city if they are successful.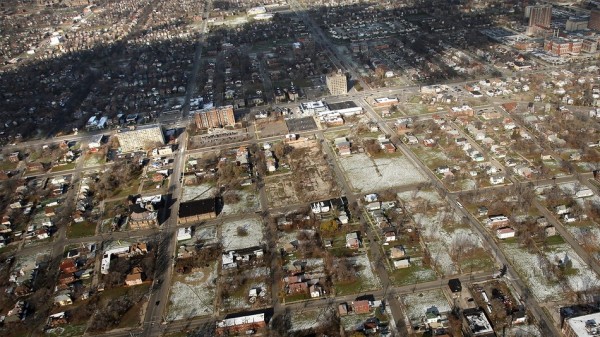 From Portland: Sarah Margolis-Pineo covers  Portland Institute for Contemporary Art's (PICA) annual Time Based Art festival, or T:BA:
Now in its 11th year, T:BA:13 has become a mainstay of the regional arts calendar, bringing a litany of international artists to Portland to present performances and exhibitions, as well as a robust program of workshops, talks, and late-night happenings. The festival is purported to seek out interdisciplinary art practices, supporting artists who challenge the notion of performance by transcending dan ce, music, theater, visual art, and new media to interrogate how the genre can engage contemporary audiences. For Portlanders however, T:BA brings a much needed glimpse of the outside world in. Marooned in the Pacific Northwest, the city tends to be a world unto itself, where imagination abounds but criticality is often in short supply. Presenting projects from Morocco, Algeria, Sweden, Argentina, Chile and beyond, T:BA transforms Portland into a thriving mecca for international culture… At least one week per year.
Top 5 Weekend Picks from Stephanie Burke!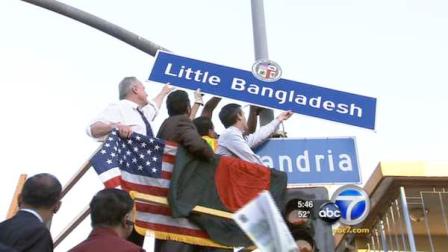 LA resident Jacob Wick published a piece this week on the subject of support:
Nato Thompson's recent piece in e-flux appears to be the beginning of a process wherein he either compares the strategies of socially-engaged artists to those of the US military in "counterinsurgency" mode, or compares them with the sorts of insurgent groups that counterinsurgency aims to eliminate. Regardless, I would write that what is most interesting or alarming about this comparison is not that it is possible to make – the similarities between insurgent practice, counterinsurgent practice, and "social practice" are stunning, in fact – but that the conditions that allow insurgent groups like Hezbollah or the US Army to function exist not only in what used to be the Third World but also in what used to be the First World: in Oakland, in Chicago, in rural Ohio, pretty much anywhere, even in Los Angeles. These conditions amount more or less to a vacuum of support.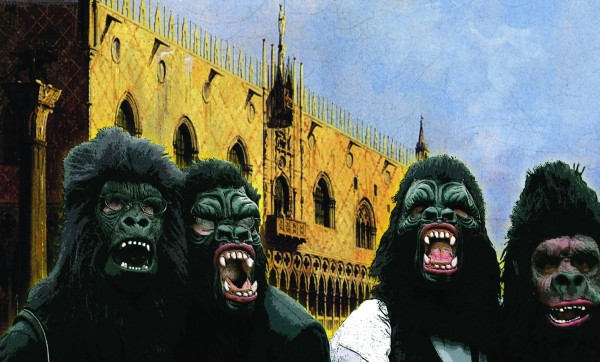 Saturday came with a set of  ENDLESS OPPORTUNITIES: ICE SHANTIES, SYMPOSIUMS, FELLOWSHIPS & POST-DOCS (FOR ART MAKERS)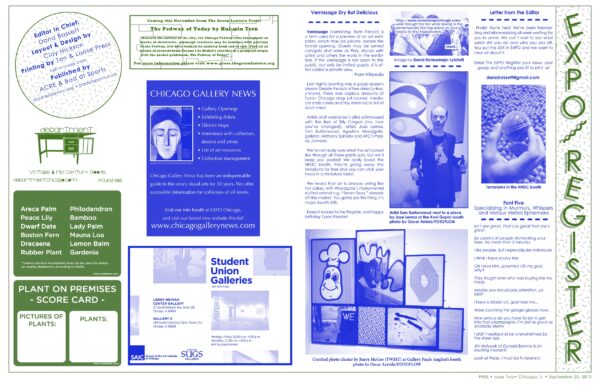 The Expo Register came out this week, a print daily created by What's the T? Dana Bassett with ACRE and Bad at Sports. "The vibrant, hand printed Register, designed by Chicago artist Clay Hickson of Tan & Loose Press, will highlight special events during the fair including reviews of special exhibitions and trends at the exposition."  The paper is/was available for free in assorted newspaper boxes at EXPO, and can be downloaded here, on the Bad at Sports blog.

Check out Thursday's edition, Friday's edition, and Saturday's too.
Saturday's edition of EXPO Register included an interview with Sabina Ott, John Preus, Lise Haller Baggesen, Jane Jerardi and Tricia van Eck about HOME, a domestic space installed in the throng of Chicago's EXPO. Curator van Eck describes the impetus for the project:
I love the expressions: "make yourself at home" and "mi casa es su casa". At the recent Venice Biennale, I loved the feeling within the Pelham Project, and HOME draws from Michalene Thomas's popular apartment/bar space at Art Basel. I also like democratizing the experience of VIP rooms at Art Fairs where collectors can relax their eyes and get free coffee, champagne, or ice cream. For HOME I invited four artists whom together have created an amazing artists' home with generous and experiential rooms — an artists' studio, kitchen, living room, and bedroom to offer "an artists' home." Lise Haller Baggesen has recreated her artists' studio replete with disco balls, glitter, and glam, while John Preus and Dilettante Studios' kitchen, built from reclaimed cabinetry, hosts performances, talks, and discussions curated by Laura Shaeffer from SHOP. Sabina Ott's chill-out living room offers Expo attendees a captivating space to relax while Jane Jerardi's performative bedroom presents a dreamy moment of longing. As a home within an Art Fair, whose intent is to sell artwork, the artists and I are experimenting with how to challenge and commingle ideas of capitalism and mercantilism with generosity and hospitality through art, food, drink, performances and conversations. We want HOME to offer a unique but comfortable way to experience art within the Fair but yet not pretend to remove ourselves from its contradictions of exclusion and inclusion, since these ideas are also intrinsic to our homes, which both separate and unite, as does the art world.