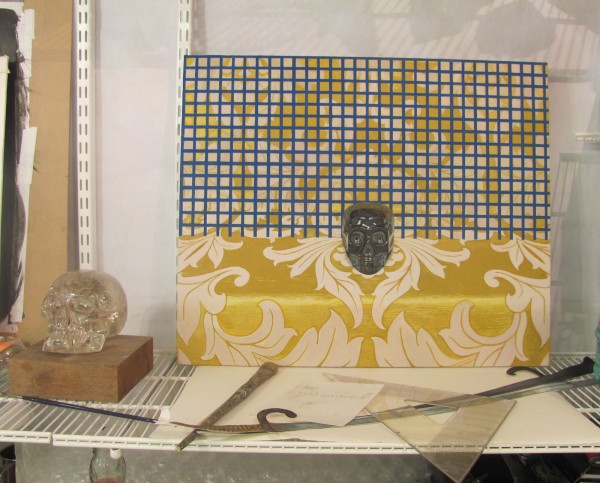 Last week we talked painters on and off the podcast! Featuring interviews and studio visits with Everest Hall, Mara Baker and Steven Husby — in addition to our usual treasure trove of cultural insights….Here's a play by play —
Amanda Browder, interviews painter Everest Hall, who describes (among other things) the value of being raw in the studio:
"There is a responsibility that comes with being an artist to be naked and open and free. Let's bring the audience to another place. Come with me. On this journey, I don't know where we are going, but I see a clearing in the woods. Let's go for a walk together and maybe make love in a pine forest. I think that sounds delicious."
The week began with our latest guest contributor, Jaime Kazay. Kazay co-curates the Revolving Door Reading Series has a poetry collection out from  Dancing Girl Press. This week she reflects on all things Barbie, asking a question I have continued to trip over all week — "I wonder if Barbie likes peanut butter?."
Duncan and Richard made appearances on a WBEZ panel featuring a "panel of local critics [discussing] their role in the new media landscape." #fahntsie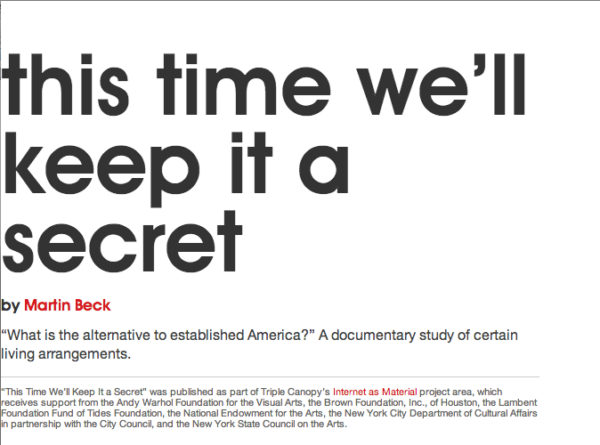 I reposted a little sumthin' sumthin' from Triple Canopy (<3 <3 <3)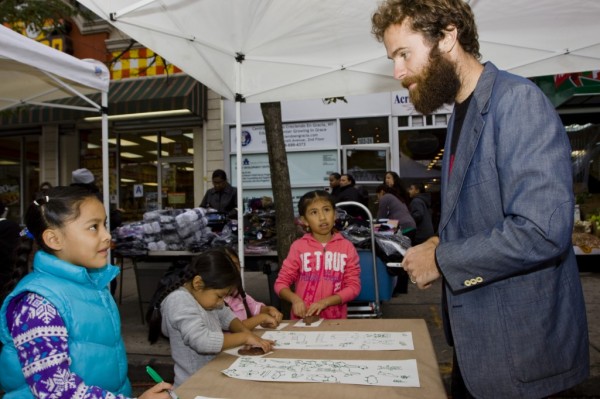 New York correspondent Juliana Driever published an interview with Social Practice Queens (SPQ), "a collaboration of the Art Department of CUNY Queens College and the Queens Museum of Art with the goal of developing an MFA pilot program in Social Practice." Here is one excerpted Q&A:
"Juliana Driever: Unlike other social practice MFA programs, SPQ is in direct partnership with a major museum, which is a unique set-up for an MFA program to start, but even more so given that much socially-engaged art typically takes place beyond museum and gallery contexts. Does the QMA's investment in this program also signal a shift in the role that museums play in support of such work?

"Prerana Reddy/Jose Serrano: At the Queens Museum of Art, we are constantly striving to examine whether the avant-garde in the realms of art and politics can actually meet. Can an art project simultaneously address aesthetics and concrete social goals in public space? This is a constantly evolving process, one that must be responsive to shifting demographics, economic conditions, political will, unplanned crises, and a constantly unfolding definition of art. Unlike the confines of the gallery or contracted set of artistic services rendered in non-museum spaces, engaging in complicated social relations in the "real world" involves a surrender of control over outcome as well as some amount of risk. This is not something that all museums want to enter into or are well-positioned to do."
Monica Westin, wrote about Mara Baker, Mara Baker, "a self-described student of deterioration and residue" about her upcoming show at Sidecar:
"In the 'residue' series, spray paint and glass create transparent layers that give recycled materials 'a new history,' Baker says, 'creating a sense of space without building up.' She's deeply interested in the interplay between the real and the representational in mixed-media work, and the paintings often employ representational images like blurred photographs that formally reference abstract elements. Where previous two dimensional work has been sculptural in its formal approach, she finds such materials can create space and depth without losing the surface of the picture plane. 'Still, I'm most successful when piling, wrapping, and removing something.' She points out a few paintings that have abstract white space, either scraped off or added to the top of her layered images—what Baker calls 'the conceal, something underneath you can't see' that creates somewhat 'quieter objects.'"
Stephanie Burke's TOP 5 Baby!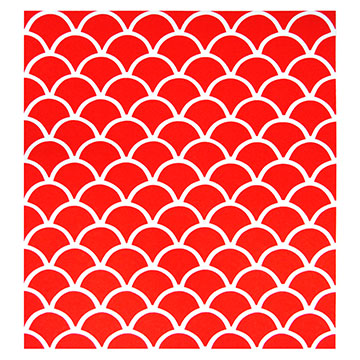 Some great coverage from another new contributor Robert Burnier this week. Burnier took the time to review Steven Husby's show, BRUTE FORCe at 65 Grand, "a studied exercise in emergence and the way that severe restrictions can somewhat paradoxically throw subtle expression and gesture into great relief." In a subsequent interview with Burnier, Husby says:
"I would say that I've flirted with pictorial recursivity, deductive structure, and something like absolute opacity for years. The house–painterly way I work really started in undergrad as something to aspire to and something to work against. A kind of pop–inflected formalism was in the air – and I was young and impressionable. Over time I've generally found it to be worthwhile to give myself over to the more excessively restrained aspects of my practice, probably because I'm not a particularly neat, linear, or orderly person, but I like what happens when I try to behave as though I were. I think I was first attracted to limits both as things to provide traction and as things to be subverted in some way. I found as soon as I practiced these things, the force generated through restraint was greater than I could ever achieve without it. The channeling, focusing, and projecting of force – whether from inside or out – is absolutely key to the whole project."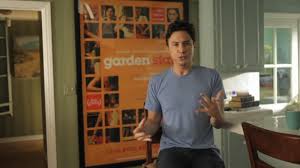 Kickstarter is bandied about once more, as Adrienne Harris discusses the ethics of Zach Braff's recent success in raising money for his film, on his terms"
"I worry that the success of campaigns like Zach Braff's… is going to change the way that studios and producers expect ALL film to be financed in the future. I worry that I will take my next screenplay into a meeting which I am lucky enough to score with Sony Picture Classics and they will say, 'We love it Adrienne. Now come back with $2 million and we'll see what we can do.'"
Which seems like the self-same conversation that came up a while back as far as art institutions go — will government funding similarly dry up in lieue of these public charity campaigns? Which I suppose furthers the question: who is responsible for footing the bill in creative enterprises? Where do we draw the line between entrepreneurial investment, friendship pennies, fans pitching in, and government support?