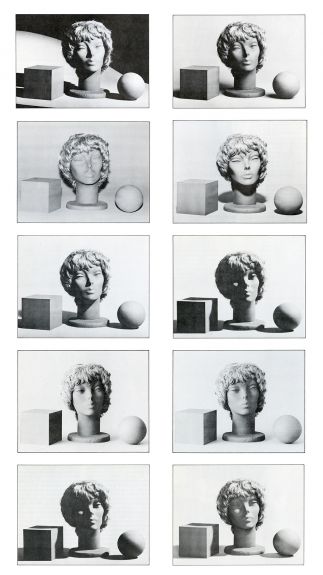 Check out this week's most awesome podcast interview with Amanda Ross-Ho!
Amanda Ross-Ho's work is inspired by detritus: the clutter and remnants of daily existence, and the 'negative space' of things over looked. Ranging from sculpture, installation, painting, and photography, her work seeks to uncover the subtle beauty of coincidence and anomaly. 
Otherwise the week began with a re-post. I found an essay written by Prolapsarian on the internet that seemed interesting. (Maybe especially because I am so often duped by works/albums/movies that try to affect a negative critique of capitalism while in fact propagating similarly dubious hierarchies). It begins as a letter to  Goldsmith Students about their MFA show:
I want to write to you about a single gesture that was performed by a great majority of the artworks in the show (although there were some important exceptions). It is a gesture that claims to determine a relation between artworks and "capitalism". It is of no surprise that under the contemporary situation of global capital, undergoing its most profound crisis in eighty years – creating conditions not only of mass destitution but also of mass resistance and protest – that the relation between art and capital would present itself more explicitly in the new works of art than has been the case in the last decades. But the expression of this relation of art and capital in the work displayed at your show was not only predictable, but questionable on both political and aesthetic grounds. The gesture that I refer to is that of artworks that attempt to parody capitalism, and in this parody hope to effect a critical irony through the apparent distance between the artwork (and its social situation) and the forms of commodity or capital that it parodies. In this gesture the artwork proclaims a radicalism, a dissatisfaction with the actually existing. It proclaims that the object of this dissatisfaction is "capitalism". 
Atlanta Resident, Meredith Kooi, wrote about Chicago this month, covering a recent performance and installation at Tri-Triangle:
Anna Friz and Coppice performed in their audio installation at Tritriangle on 5/25/2013 in Chicago, IL. The two installations and two live performances occupied the gallery as co-existing organisms. [1] Each stemming from Friz's and Coppice's own larger overarching projects, Friz's Nocturne and Coppice's A Vinculum Variation are iterations, though it becomes clear that these iterations are not repetitions, but manifestations of differences in space, time, and materiality. The artists filled the spaces above my head and below/around my feet with sounds produced by other bodies: people, instruments, apparatuses, and radios. The two installations created the terrain in which the live performances inhabited. The earthy landscape, coupled with a cloud of respiration, constituted a world of transmission that enabled relationships to form in and between bodies.
Top 5 courtesy of Stephanie Burke!
Mairead Case is currently embedded in Naropa, where she wrote her latest edition of MAINTENANCE, discussing such works as + Heavenly Breakfast: an Essay on the Winter of Love by Samuel R. Delany (Bantam, 1979), Under Milk Wood: A Play for Voices by Dylan Thomas (New Directions, 1954), Civil Disobediences, edited by Lisa Birman and Anne Waldman (Coffee House Press, 2004), "A poem for record players" by John Wieners (1958) and more:
I'm still in Boulder. I decided to write you from here, even though I need to turn in my portfolio soon eek, because I like the idea of book-review-as-postcard. I am writing you now, before I get back and set this experience against Chicago's meat and concrete and home. I didn't want to write starry-eyed, and I didn't want to write retrospectively. I just want to show you some books I read while I was here, because I found them, living in a city where the sky—not the neighborhood—is what centers.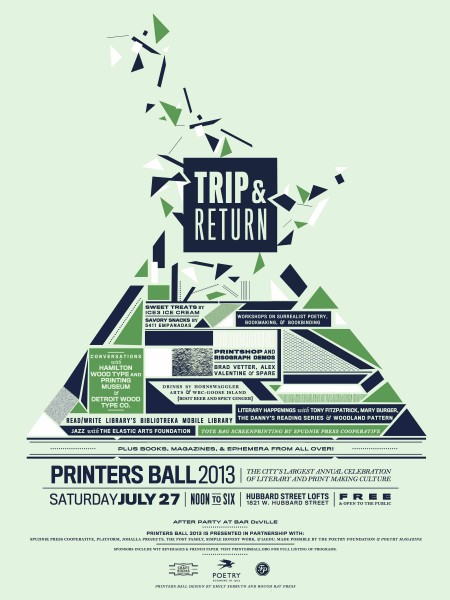 I posted Saturday's column "Endless Opportunities" that highlighted (among other things) some publication options in honor of the Printers Ball.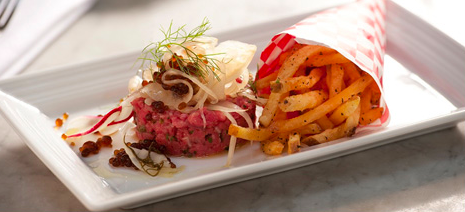 DineLA is happening now, and Adrienne Harris gives a report of her own experience at the Lexington Social Club:
Even though I am very involved in the restaurant world (I work part time in a fancy steak house and I love eating out) somehow DineLA always sneaks up on me. Like the Holiday Season or my birthday, DineLA is always suddenly upon me and I have done nothing to prepare. DineLA is like Brigadoon to me. I…We chose a hip Hollywood venue called The Lexington Social House which turns into a night club after 10:00 pm but serves delicious chilled english pea soup with crab and bacon and bone marrow encrusted filet mignon before the dancing begins.