It has been a crazy and historical week. Taxes due on Monday are likely by now all but forgotten with the Boston marathon tragedy and all the subsequent images of police in Watertown, followed by the final capture. At such times I feel grateful to be an artist, among artists, given the ability to reflect slowly on surrounding events while remaining appreciative of the good earnest work of my peers. Because it feels like there is just too much to unpack in a few short days. This week on Bad at Sports seemed to raise and recycle the spector of the 60s (between fashion designer Michael Cepress, sculptor Aris Georidiades, and Edra Soto. Questions about language and the body and where we stand as producers in a contemporary culture.
It begins with a Ted Hiebert interview at ACRE.
Monday continued to set the tone with Edition #7 of Dana Basset's What's the T? and a great collection of Chicago art scene photos from Paul Germanos. #yessss!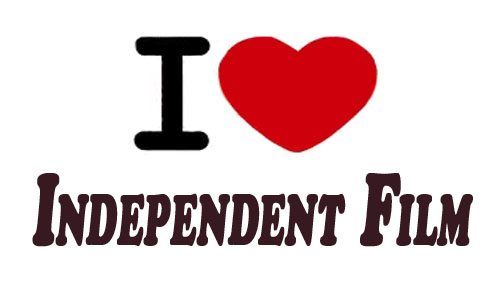 On Tuesday, LA correspondent Adrienne Harris posted about the roller coaster ride entailed in writing and producing an independent film:
"Independent film is a mysterious beast. It can mean a lot of things, from a group of friends shooting a short film on their I-phones, to Lena Dunham's inspired Tiny Furniture, shot with her own family/friends in her own home with her own funds (as I understand it) to films loaded with movie-stars, loaded with cash and pre-sale money, BUT no major studio attachment until after it has debuted at a big film festival. To say you are making an "independent film" is simply to say that a major studio did not, in fact, hire you to write the next movie in whatever Young Adult Fiction, or Super Hero franchise. But other than that, the term is vague. Very vague."
Richard Holland interviewed Aristotle (Aris) Georidiades, who's show opened this Friday at Carl Hammer Gallery in River North. Georidiades says at one point,:
"Most of the work for this show is made of materials that I have collected that are generally related to buildings built prior to the 1960s. I also continue to use objects that might be considered obsolete or on the verge of being obsolete. I think that by using these materials and objects in my sculpture, notions of our current condition are brought to mind. Of course there are some typical motivations underlying this work. Typical in that I am a "maker" who appreciates materials and I notice the way the world around us is made. Materials and the methods of manipulating the materials can and should carry and covey meaning. Visual artists know this don't they? I should also add that I continue to believe in the power of objects. As an artist I find it very challenging to try to create compelling objects in a world filled with objects whether we call them art or not. I am not really repurposing old work although at times I do reuse materials from an old piece."
Thomas Friel wrote about James Franco, who curiously appeared in my dream last night and (no doubt because of Friel's post) made me sleep-think, "How strange that my Franco is playing himself in my dream"). Friel writes:
"Reality TV and YouTube are now established parts of our entertainment culture, providing instant celebrity status or notoriety. By always trying to make reality, how are we actually interacting with it? We are constantly posting and reposting, recycling videos, content, news; in essence, information we are trying to process as reality. This blends in with all the fictional stuff. How do movies become the stand in for experiences not personally had, influencing our actions and their expected outcome? Do we envision our lives cinematically, possibly as a result of our experiencing through media?"
FROM PORTLAND! Sarah Margolis-Pineo interviews art fashion brainiac, Michael Cepress, who at one point says:
"The boundary gets identified when you start to push against it. So how do you push against boundaries when you're making clothes? Do you encourage a man to wear a shaped garment that we would never otherwise see on a man? Do you put a transparent cloth that lets us see the body in a way that we're not accustomed to seeing? A big part of fashion design for me is: what is the body itself; what does the body embody; and how does that turn into something? So part of my practice, almost weekly, is to draw the figure, both male and female. I look at the body and then I figure out what is it about the pose, the person modeling, or what's on my mind that day, that can turn into a garment concept. This rendering on the end [for a garment featured at Bellevue Art Museum] expresses this most clearly: here he is with an open stance, and you can't help but see this burst of light or energy from his chest. As a physical thing, this expression is embodied as a vest with dozen lapels."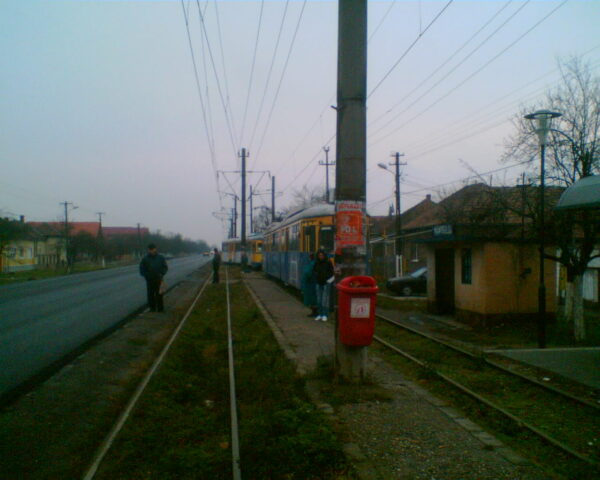 Gene Tanta opens with the following question:
"I misread "you" instead of the "I" you have. How does this change the tone of the text? How does this change the idiomatic expression itself: "I break for strangers" or "I will rock you like a hurricane" or "the children are our future"? How does this change the sense of a dialogue between a subject and an object of desire on the skintight highroad of language?"
Which is to say, if you happen to be in Bucharest on May 11th, nihilist poets are gathering to discuss their work, asking the question, "How do your poems 'take responsibility for their freedom' as Sartre put it? Camus found relief when the Sisyphean bolder was rolling back down the mountain. Where do you find relief? Is finding relief and closure why you write your poems?" Which is perhaps a fair question for any and all of us, no matter where we are…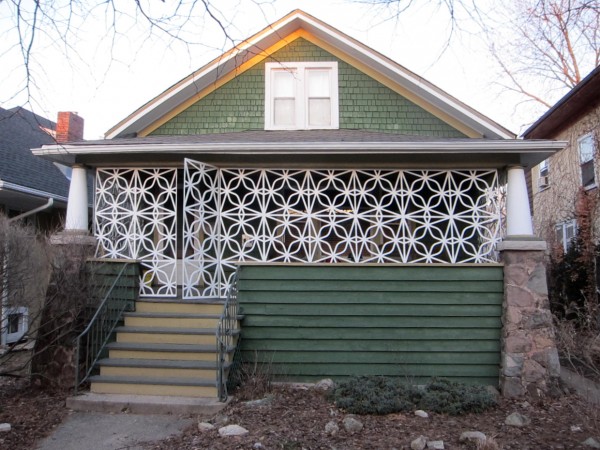 Thea Liberty Nichols interviews Edra Soto this week about her porch installation at Terrain in Oak Park, where "Soto uses [Sabina] Ott's front porch as the root stock to graft her installation, comprised of patterned, bright white screened gates… [A]lthough they mimic the aesthetic appeal of similar gates in [Soto's] native Puerto Rico, they function quite differently in the terroir of Oak Park." In addition to talking about her work at Franklin, Soto said of her installation:
"Yes, this patterning comes from iron fences that still exist in Puerto Rico. Many are in my parent's neighborhood (where I grew up). The neighborhood was built in the early 60s and in addition to the aesthetic appeal, the screens provided security and ventilation. It's easy to find all kinds of information relevant to the problems related to criminality at that time. However, there's not much information about the pattern designs of the fences… Their beauty allures me but their potential of becoming modern art when taken out of their original context spooks me!"
Top 5 Weekend PICKS! courtesy of Stephanie Burke
A great collection of Spring reads supplied by writer/artist Bailey Romaine here.

LE PETIT THÉÂTRE DE L'ÉBRIÉTÉ from fanzino on Vimeo.

And don't forget to check out last week's SUNDAY COMIC CONVO with Sara Drake —
Last but not least, allow me to add a couple of art reviews around and about town that I particularly enjoyed this week — Claudine Isé wrote about Thomas Demand's photographs at the Graham Foundation, W. Keith Brown discussed Jeremiah Hulsebos-Spofford's show at the Hyde Park Art Center and Jason Foumberg highlights Chicago sculpture.