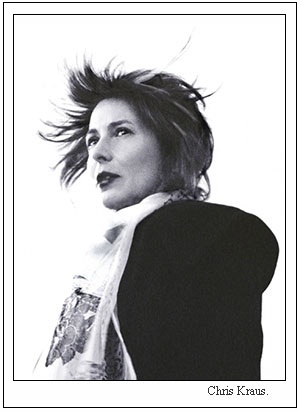 The week started off with a bang courtesy of Chris Krauss' interview with Duncan MacKenzie and Anthea Black. If you haven't listened to that yet, TUNE IN.  What's the T reports (among other things) the MCA has some great events coming up just as the Fireside Bowl had some great events in its past, Michelle OBama has bangs, and  — responding at last to the bar's painted window advertisement BANDS WANTED: an advertisement that has been up for a decade at least — art kids YOU KNOW are playing at the Mutiny. Read all about that (and more) here. Reminding you just how beautiful our world is, Paul Germanos posted some more incredible photographs that document art events, artists and art works from February in a post called : CHICAGO ART IN PICTURES.
Last Tuesday, guest blogger Jane Jerardi teamed up with Hannah Verrill to interview, film and edit a conversation with La Ribot, a performer, choreographer and visual artist:
"La Ribot recently came to Chicago to present the US premiere of "Laughing Hole" and the video "mariachi 17″ as part of the IN>TIME 13 Festival .  Appearing for six hours at the Chicago Cultural Center, "Laughing Hole" traveled to Los Angeles where it appeared at LACMA in early March.  Prior to the "Laughing Hole" performance, La Ribot sat down with local artists Hannah Verrill and Jane Jerardi to talk about her work.  The video interview captures excerpts of her conversation with Hannah, with Jane behind the camera." 
West Coast Correspondent, Sarah Margolis-Pineo, published an interview with Arnold J. Kemp, "a Portland-based visual and performing artist who is recognized for using glitter and a Duchampian sense of humor to explore issues related to identity and subjectivity." When asked about where the work in Kemp's latest show, WHEN WILL MY LOVE BE RIGHT, came from, Kemp replied:
"I come at things like a sculptor who is trying to make paintings. When I moved to Portland, I was very involved in making paintings that had a sense of humor. Sometimes they'd be all black paintings—Vampires—named for the idea that vampires don't have reflections when they look into mirrors. Another series were these glittering pink and black paintings that completely resembled the disco-era. But with this new work, I think it started with wanting to make something that people could really see my hand in. So, I don't know precisely how I arrived at it, but I was messing around in the studio with aluminum foil and what emerged were these mask-like objects. I have a history of drawing and creating things that resemble masks, but what was interesting about the aluminum foil, is that it really conveys the movement of my hand manipulating the material. I never thought to exhibit the objects themselves; instead, I used the quickest, easiest, and dumbest way of rendering them into an image, which was to use a scanner. With this series [of Aluminums], I began to play with framing—the frame around the image—as a way to emphasize the idea of painting."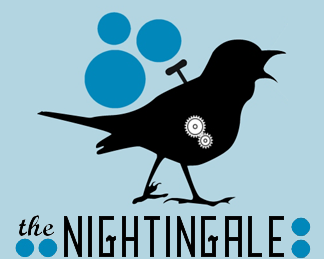 Thea Liberty Nichols posted a great interview with Christy LeMaster, "the powerhouse behind the Nightingale, a Chicago microcinema dedicated to screening experimental film." LeMaster talks about how she started the microcinema five years ago, how she approaches curation and how the organization is transitioning. As Nichols puts it"
"[The Nightingale] a welcoming and unpretentious space thanks to her generosity and openness. The Nightingale engages in inclusive conversation surrounding the production, distribution and consumption of new work, but at the heart of everything it does, beats the fans, makers, viewers, colleagues and friends it's cultivated. LeMaster's ingenuity, sweat equity and contagious enthusiasm has kept the place humming for the past several years, and now—poised to celebrate a milestone anniversary— she was kind enough to recount the Nightingale's gradual growth in scale and scope; discuss the film she's currently making; and give us a teaser regarding the new website she's developing, a project which will vault the community built in her brick and mortar space into the ether of the internet with the hopes of connecting and supporting even more filmmakers, cinemas and cinephiles."
Stephanie Burke posted her TOP 5
and, never forget, Mr. Holland's wise words about delightenment.