THIS WEEK! Some great posts — Aiding his ongoing comparison between the Big East Coast City Life and Small Town Midwest, Shane McAdams got a speeding ticket.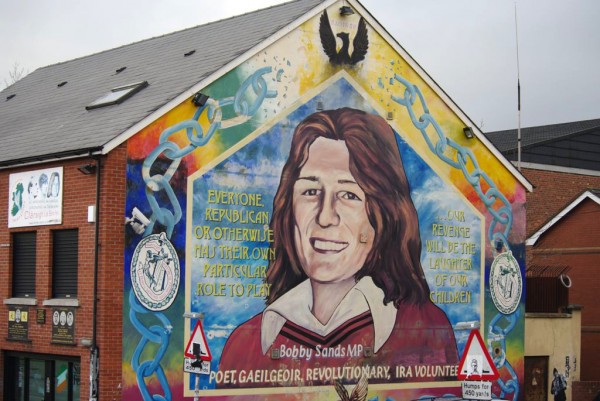 Social Practice Tuesdays featured Mary Jane Jacob's post about Belfast, Ireland, where she participated in an EU endeavor called City (Re)Searches:
"The Belfast conversation was not just about supporting enrichments or extending access to entertainment, though these ways of experiencing culture were there, too: from classes to community care programs to opera to technology. But it was also about imagining a wider narrative that can enable a realization of the part we each play—not divided into dark and light matter—and one where the possibility of everyone's own agency can come into the foreground. This is maybe not always result in changing the world, but it can lead to life well lived. "Cultural agency is not dependant on artists, though their way of seeing and practicing can offer moments of insight and real vision. One thing we know well in Chicago is that by working in collaboration, participating in making culture, we have agency in the world. This cultural agency is about self and collective determination."
And Abby Satinsky's reflections on Mess Hall, and how to measure socially engaged art projects:
"I really am going to miss Mess Hall. I say that with unabashed sentimentality. It will remain a compass for me because of its messiness, its utopian promise, its desire to be so wholly other than the typical art institution and outside the market, and because its sweet belief that social and economic justice could exist coterminously with a desire to be an ethical, socially-engaged culture-maker. Go see them before they close, the final party is on Friday, March 29. As they say: Join us for our final gathering in the space. We will say our farewells with a parade, a key-tossing ceremony and a night-long party. The current key-holders do not wish to leave the space alone. We will leave it as we found it: together. "PS: Never the Same is doing a free seminar this summer on archiving Chicago's politically and socially engaged history, their call for participation is here!"
The San Francisco report came in via Jeffrey Songco. "To be blunt," Songco writes, "It's been quite difficult to write about Rachel Mica Weiss. Her seemingly simple artwork of woven fibers, heavy rocks, and large tapestries of knots deliver moments of considered contemplation. For me, that contemplation reduces my chances of finding something to write about. It's like taking a really wonderful bubble bath, and then realizing that you've just been soaking in all your grimy dirt, so you have to get up and take a shower." Songco  goes on to interview Weiss about her first solo show, a window show nylon nets, plastic bladders, salt, pigment and lights.
J: Can you share some ideas that were present from the start of the project and then some that emerged post-press release? R: I guess this project, like a lot of my work, started with the idea of self-containment. I'm thinking about the ways in which we place limitations on ourselves. J: You mean like self-control? "I'm only going to have one more cupcake." R: Sure. This project in particular kind of took on a more global or geologic perspective. It was definitely informed by human practices around climate change, but in a more general way, it's talking about our attempts to contain that which doesn't want to be contained. These crates – or what should I call them – these box forms are trying to hold on to pounds and pounds of salt, but it's a ridiculous task because it's pouring out of the net. It's futile. I guess the other side of the installation deals with the opposite extreme: trying to hold on to something so tight that you lose access to it, like the plastic bladders of water that are wrapped in net, and then wrapped in another layer of net – it's this precious resource nobody can even get to.
Feeling blue? Follow some of Richard Holland's mood remedies. This week, Holland suggests som COAST to COAST AM radio. 
A couple of weeks ago, Eric Asboe wrote to me to point out that Bad at Sports had failed to include a dispatch from the great Minneapolis. Thanks to Asboe, I am happy to say that my editorial oversight was officially remedied this week via his dispatch. Asboe addresses two shows in "Process, Here And There: One View of Twin Cities" —  Painter Painter at The Walker Art Center and R.U.R. at The Soap Factory,  calling them "spare, quiet returns to formalism." Asboe goes on to say, "These glimpses into the processes of the artists point to the larger concerns of both exhibitions generally. As static and formal as the works appear to be, the exhibitions are truly invitations to move beyond the walls of the gallery, to delve into the process of art making, to begin exploring the artists' bodies of work and their relations to contemporary art practices."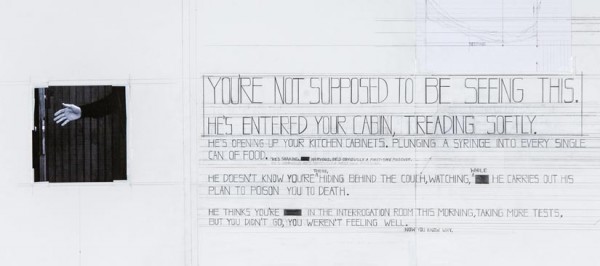 Richard Holland interviews the highly esteemed and ever illustrious Deb Sokolow, about her solo show at Western Exhibitions — a show inspired bySokolow's residency in Norway last summer: "The story is loosely based on the residency's environs and I wrote the residency's administrators and the other artists there into the story as characters… I don't want to reveal too much- but the idea for it comes from this feeling I had about the place. The entire two months I was there, I kept thinking, 'What's the catch?' Because the place is an artist's fantasyland: Each artist receives a monthly stipend, a travel stipend, a beautifully designed cabin and a large, gorgeous studio with a whole wall of windows looking out on the most beautiful Nordic forest scene ever, and there is a significant amount of uninterrupted time to work. Everything about it just seemed too good to be true, so I thought that maybe the place could be a front for something else." (Editor's note: To emphasize their wisdom, I emboldened that last sentence.) Sokolow's show opened this last Friday and will be up until April 20th.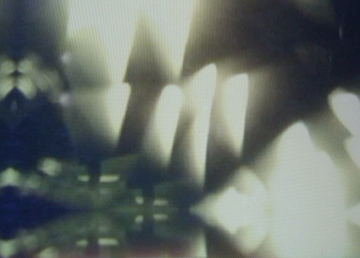 Stephanie Burke's TOP 5!!! (A phrase that should always be shouted through a megaphone, in the same style used by Monster Truck Rally-ers nation wide). I also announced a panel discussion about Service Media that took place at the Cultural Center this last Saturday.
Danny Orendorff put together a fantastic post about visiting your family, finding kinship at a Renaissance fair, and ruminating on the potential of craft to both document and celebrate alternative familial pasts/presents/futures. "Yes, I went to The Annual Arizona Renaissance Festival & Artisan Marketplace," Orendorff writes. "Sure, there were obscene amounts of turkey legs and synthetic fairy hats. But, there were also inventive, and unusual, and entirely self-determined lives being lived by an all female group of traveling weavers, by a motorcycle posse displaying self-designed insignia, by the self-described 'Family of Artisans' hand-making gorgeous moccasinsas part of Catskill Mountain Leather Co., by the cute fire whip master being assisted by the falconer's girlfriend, and even by the falcons themselves – rescued and rehabilitated by this hodgepodge group of folks. I met an older gentlemen carving wood spoons and thought to myself, despite my complete lack of artisan skill, that I could do that too. I wondered about apprenticeship as a possible alternative for the establishment of intergenerational connectedness. I encountered an oddball bunch of chainmaille artisans who looked at me knowingly, with love, as I admired their sexy two-tone halter top – the one with a silver women's symbol subtly entwined with classic gold chain."
I interviewed Chicago painter Ann Toebbe about her show at ebersmoore. When asked about the way she painted windows in her interior spaces, Toebbe replied: "A friend told me that he knows my world until he looks outside my house. I take a lot of liberty in painting the outdoor views that will be covered by curtains or partially hidden from view by furniture. I desperately want to paint loose and to be expressionistic and these obscured outdoor spaces give me the opportunity to be painterly. I use washy, sponged, and pooling paint in the window views in the newer work. Another clue that the room is a painting and isn't grounded in reality."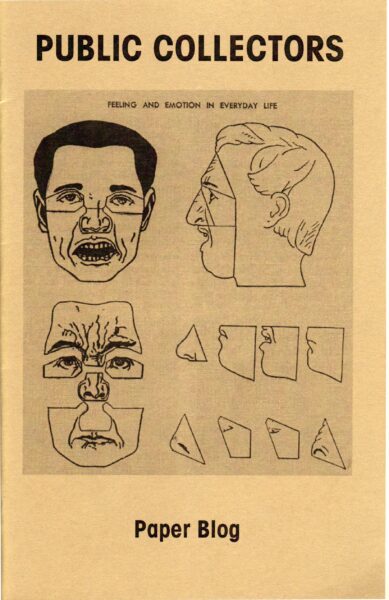 Bailey Romain talks Public Collectors: "I may have been largely attracted by the gold sparkly cover when I picked up a copy of "Public Collectors" at Zine Fest a few weeks ago. The glittery paper is wonderfully complemented by the diagram of a fragmented and grimacing human face – shown both frontally and in profile, and topped by the caption "FEELING AND EMOTION IN EVERYDAY LIFE" (the image is scanned from "Psychology: The Fundamentals of Human Adjustment," published 1946)."