1. MIRROR BOX, THE JETTISONED and AFTER THE FALL at the International Museum of Surgical Science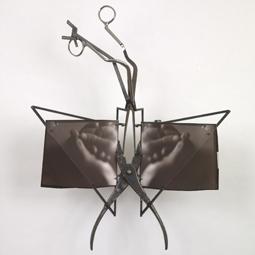 Work by Ellen Garvens, Joanne Tilley, Yoni Goldstein, Meredith Zielke, and Thomas Joseph.
The International Museum of Surgical Science is located at 1524 N Lake Shore Dr. Reception Friday, 5-8pm.
2. Appetite for Destruction at Fulton Street Collective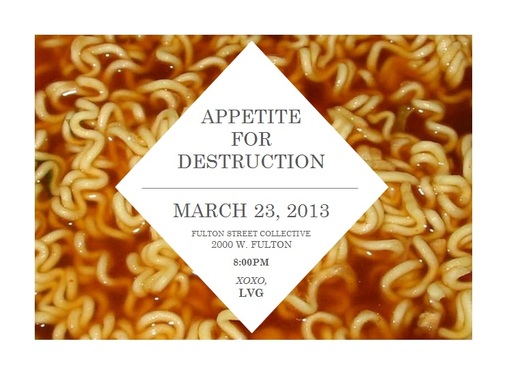 Work by lionvsgorilla.
Fulton Street Collective is located at 2000 W. Fulton Market. Reception Saturday, 8pm.
3. Homeward Bound at Fulton Market Gallery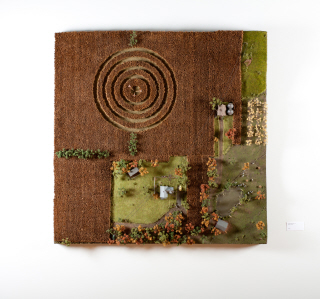 Work by Stacey Holloway.
Fulton Market Gallery is located at 310 N. Peoria St. Reception Friday, 6-9pm.
4. Body Doubles at Gallery 400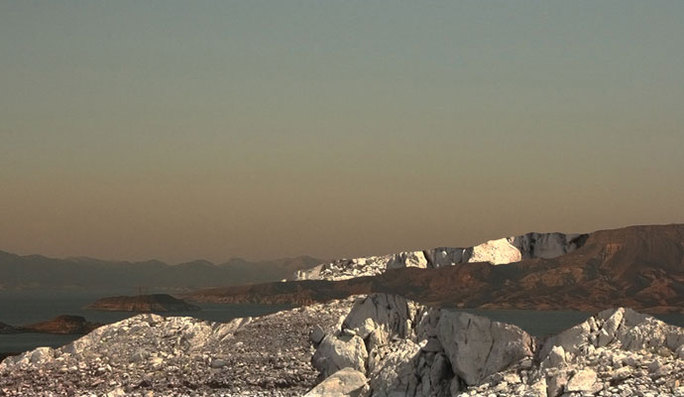 Work by Joshua Albers, Daniel Bennett, Lauren Edwards and Kera MacKenzie.
Gallery 400 is located at 400 S. Peoria St. Reception Friday, 5-8pm.
5. Atalanta & The Lion at HAUSER Gallery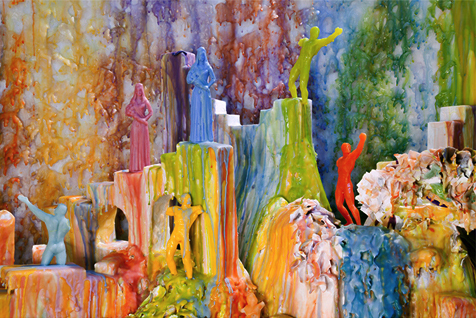 Work by Meryl Bennett, Anita Brathwaite, Gracie Hagen, Julia Haw, Meredith and Anna, and Brittany Southworth LaFlamme.
HAUSER Gallery is located at 230 W. Superior St. Reception Saturday, 6-9pm.
Stephanie Burke was born in Nevada City, CA in 1984. She received her BA in Studio Art and Anthropology from Humboldt State University in 2007, and her MFA in Photography from The School of the Art Institute of Chicago in 2009. Currently she makes work, teaches photography at Wilbur Wright College and Hyde Park Art Center, writes for Bad at Sports and works as Managing Editor for Art Talk Chicago and Chicago Art Magazine.When not making, teaching, looking at, or writing about art, she enjoys running around in the woods, drinking beer by bonfires, and target shooting.
Latest posts by stephanieburke (see all)