1. Fearsome Fable – Tolerable Truth at Hyde Park Art Center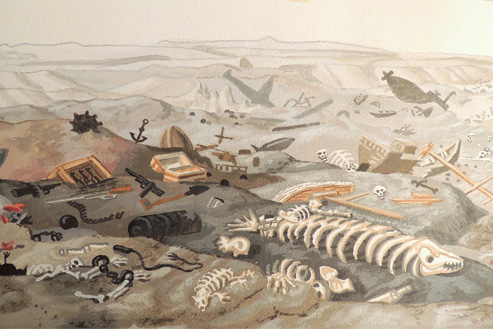 Work by Tom Torluemke.
Hyde Park Art Center is located at 5020 S. Cornell Ave. Reception Sunday, 3-5pm.
2. Observer Effect at Gallery 400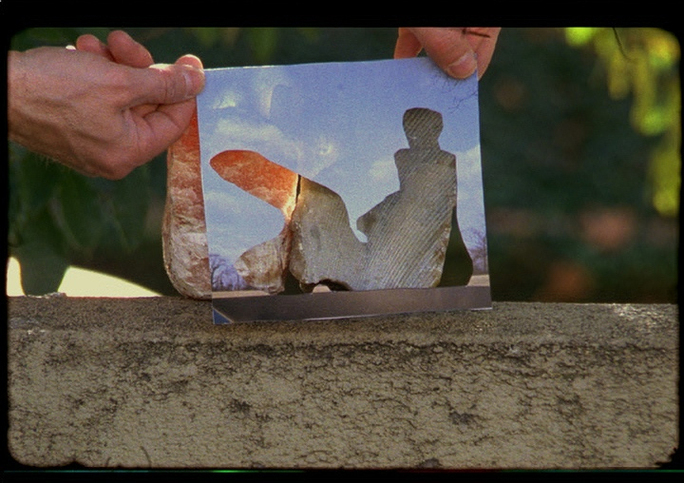 Curated by Carrie Gundersdorf and Lorelei Stewart, with work by Jessica Hyatt, John O'Connor, and Steve Roden.
Gallery 400 is located at 400 S. Peoria St. Reception Friday, 5-8pm.
3. Archipelago, Lost Islands of the Atlantic at AdventureLand Gallery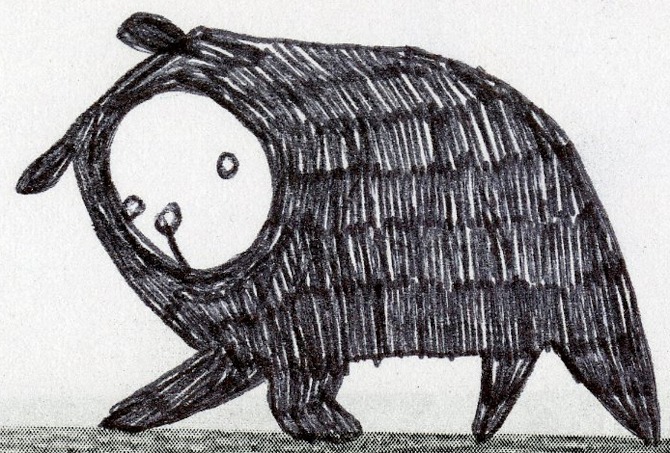 Work by Janie Stamm.
AdventureLand Gallery is located at 1513 N. Western Ave. Reception Friday, 7-10pm.
4. Stretches Topless at The Plaines Project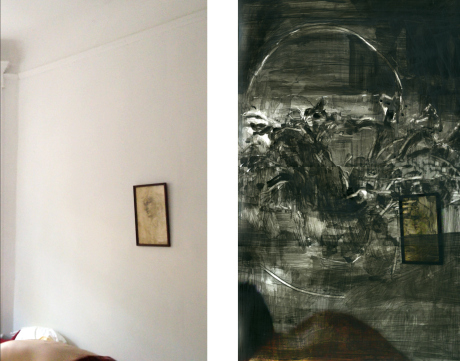 Work by Sarah Mendelsohn.
The Plaines Project is located at 1822 S. Desplaines St. Reception Saturday, 7-10pm.
5. Burkhart's Underground at Alibi Fine Art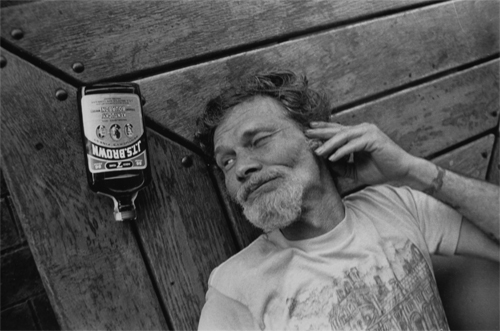 Work by Fred Burkhart.
Alibi Fine Art is located at 1966 W. Montrose Ave. Reception Saturday, 7-10pm.
Stephanie Burke was born in Nevada City, CA in 1984. She received her BA in Studio Art and Anthropology from Humboldt State University in 2007, and her MFA in Photography from The School of the Art Institute of Chicago in 2009. Currently she makes work, teaches photography at Wilbur Wright College and Hyde Park Art Center, writes for Bad at Sports and works as Managing Editor for Art Talk Chicago and Chicago Art Magazine.When not making, teaching, looking at, or writing about art, she enjoys running around in the woods, drinking beer by bonfires, and target shooting.
Latest posts by stephanieburke (see all)