2012 was a busy year!  Here are twenty of my favorite musics, foods, YouTube videos, and feelings that happened within the disappointingly non-apocalyptic confines of this year (I was totally ready for meeting Quetzalcoatl to top this list).
(This list is by no means complete and I will feel free to tack on anything I forgot to any future posts on B@S for the rest of 2013.)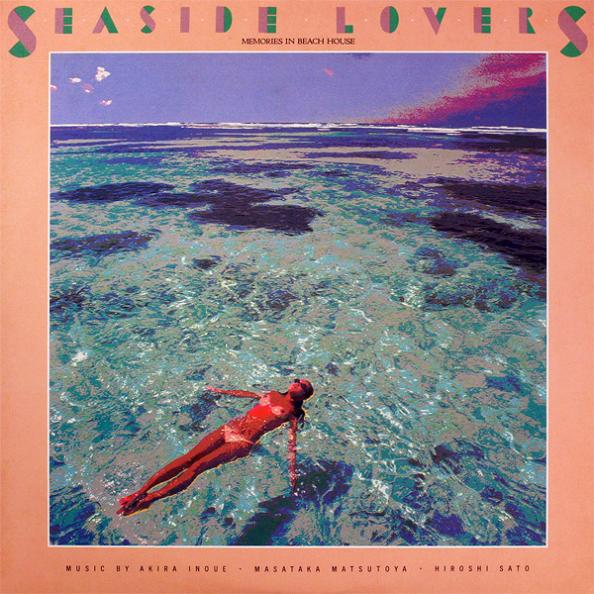 Seaside Lovers – Memories In Beach House
So, this list is totally unordered with the exception of this entry which is unquestionably number one.
I discovered this album about halfway through 2012 and I've listened to it at least weekly since.  Originally released in 1983 as part of CBS/Sony's "Sound Image" series of themed instrumental smooth jammers, it's Japanese session players Akira Inoue, Masataka Matsutoya, and Hiroshi Sato doing vaguely tropical fusion and smooth funk with occasional sprinklings of prog for good measure.  Orion initially said this record was too smooth for him, but he came around.  A staple of almost every DJ set I've done this year.  Can't remember where I got the MP3s, most blogs claiming to host it are suffering from dead links.  If you decide you want a hard copy, be prepared to pay upwards of $30 even for a CD copy plus shipping from whatever Asian country it's currently living in.  This record goes from skittering jazzy post punk (played by a tropical fusion group) to teched out video game boss prog (played by a tropical fusion group) to slithering quiet storm verses which build into epic slamming Donna Summer choruses (as played by a tropical fusion group).  Potentially number one record of all time.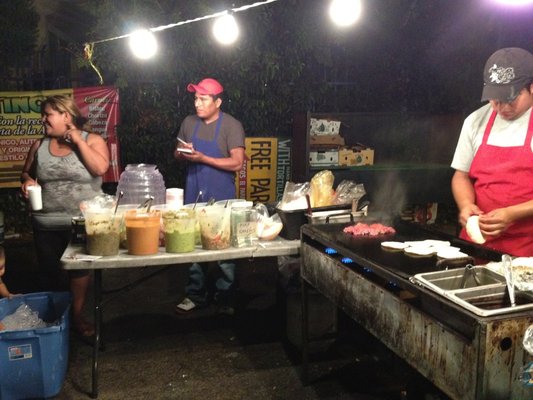 Tino's Tacos
Living in Chicago, I was spoiled by my neighborhood taco options.  Born and raised in L.A., around the corner from places like Tacos La Flama and La Playita, I moved to midwest with high standards for what a taco should be and I was not disappointed.  In fact, I should specify that I was born and raised on the west side of L.A. and that my ideas about tacos were mostly oriented towards fresh seafood and the availability of a good coctel de pulpo.  In a Pilsen forever imbued with the spirits of Chicago's meat-rich heritage, I was walking distance from a veritable panoply of birrierias, the giant suadero tacos, rich posole, free guacamole and exceptional salsas of Taco Bueno, and my favorite, as documented in Eric's recent best 2012 food post, the ladies who cooked outdoors, under a tarp, even all winter, at the corner of 21st Pl. and Leavitt.  I still haven't found a place in L.A. that serves cachete (pig cheek).  And if I may, buddy, I believe 'twas I who brought you your first taste of that succulent jowl when you had E-Dogz parked behind Lando's place for a Halloween party or something.
Now, don't get me wrong.  There are a LOT of great taco options in Highland Park, I currently live around the corner from a Yucatecan dream temple that serves the tenderest juiciest cochinita pibil I've ever had outside of intangible vision quests.  None of them compare, however, to Tino's.
Tino's Tacos is a bootleg operation with a vinyl banner for a menu that opens up in the parking lot of a used tire shop when the sun goes down.  They're there every night until they run out of food.  There are two salsas: chunky green, creamy red.  There are white plastic buckets filled with guacamole, radishes, a mix of cilantro and onions, limes, and pico de gallo.  I usually get 3 tacos: tripe, cabeza, and al pastor, served up by a technician who effortlessly and usually without looking slices a long, narrow sliver from the pineapple perched on top of the juicing meat tornado, only to have it fall, often behind his back, into a waiting taco.  Each taco is a dollar.  For eight dollars, you can get an alambre, a giant griddled blend of al pastor, carne asada, melted cheese, peppers, and bacon with twelve tortillas to put it in.
I don't know what I can say to really tell you just how good Tino's is.  But, if you're ever at the corner of Monte Vista and Avenue 50 after the sun goes down, don't miss it.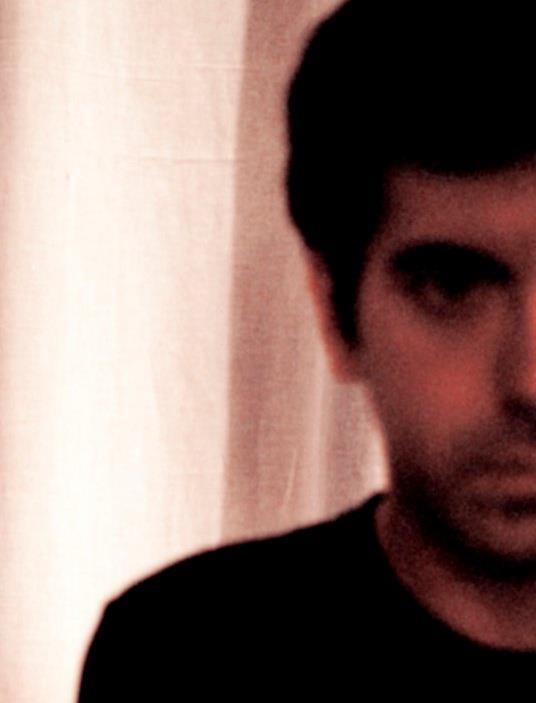 C O I NÂ 
COIN is a new nom d'musique of my dear friend Mike Vallera of Cleared and brilliant solo musickings.  This album has been on repeat for me since he uploaded it to Soundcloud.  Dark sparse thoughtful music from one of the deepest heads I know.  Essential.

Talking Funny
I hate Ricky Gervais when he's not performing.  I know it sounds harsh and I'm sorry.  I can't stand him.  Love all of his shows, hate when he's being himself.  He did, however, assemble this casual panel of comedy's upper echelon to sit around and talk shop about their craft.  For a glorious hour, Seinfeld, Chris Rock, and Louis C.K. talk about set times, swearing, touring, and various comedic minutiae, occasionally interrupted by Gervais's spasmodic ego-puke…if you've got HBO Go, check it out there, or watch the whole thing for free on YouTube.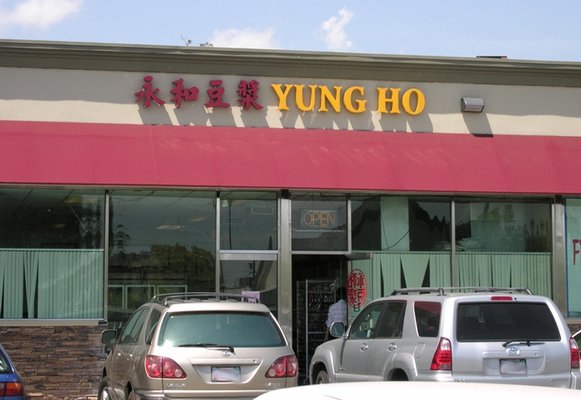 Yung Ho
Writing about my special (read: secret) food spots brings up a lot of conflicting emotions.  On one hand, I want to share the glory of the snacks I find, but I also don't ever want to run into you there, sorry.  Nowhere is this conflict more present than in my telling you about Yung Ho.
My friend Sarah has been going to Yung Ho with her Taiwanese parents since she was a child and it was she who initially took me there.  Internet reviews never attest to Yung Ho being the best, or the cleanest, but you see a lot of stories of legacy eating like Sarah's.
Yung Ho closes at 3:30 so I usually go for breakfast.  Taiwanese breakfast usually involves hot salted soy milk with lots of leeks and long golden crullers.  They've got great pan fried pork/seafood dumplings that remind me a little of the dumplings at Ed's Potstickers but with the ends open and much much oilier.  The cold tofu is covered in cilantro, earthy funky dark vinegar, and pork floss, which was new to me, and kind of like the pork equivalent of bonito flakes if I had to name an analog.  The cold pig ears are great, the cookies are great, the tea is great, the waitresses are sultry and I have NEVER spent more than twenty dollars, even on a feast for four.
Bernard Herman @ Pehrspace
So I went to go see Fielded play at a local weirdo-music haunt and was caught totally off guard by this brilliant human.  Barkev Gulesserian writes terrifying Residents/Renaldo & The Loaf tinged new-wave/new-age/furious minimal Peter Gabriel music.  A costume change for every song and this song about being a corrupt small town mayor with lyrics about hiding shirtless in your shed, shitting on the street, creeping through your windows, creeping around the basement of your condo, etc., all without any reprimand from the police because, duh, he's the mayor.  A favorite of mine is "I won't shake your hand or kiss your kid, but if you have a dog, I might fuck with it.  You voted for me in your sleep, I'm on the job every night of the week." (Also for you Deleuzians out there, "Identity" is a great meditation on being lost at the center of intersecting lines of flight. 😉 )  Listen!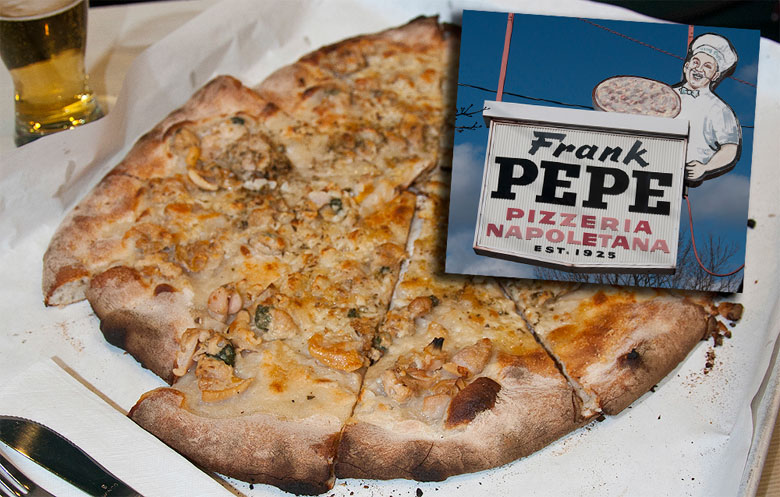 Famous Clam Pizza In New Haven, CT
On the recommendation of Sara Greenberger Rafferty, when I was in New Haven a few months ago I stopped in at the famous Frank Pepe's pizzeria, expecting to be underwhelmed by the overhyped.  They don't do slices.  Fine, I ordered a whole small pie.  The famous one with the clams.  I hoped they would hurry it up, I didn't want to miss my train back to New York.
After the incredibly friendly old guy who took my order chatted me up about my Bulls hat, I was brought my pizza.  One bite in and anyone watching would have thought I had never eaten let alone seen a pizza before in my life.  I savored every bite, I held each slice up to the light to examine its intricate charring, and all my plans to save a few slices for the ride back fell through.  I ate the whole thing.
I know this place and that pie are old news for a lot of folks.  When I lived in Western MA, I would hear about it all the time.  But dang, seriously.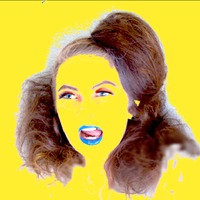 Fielded
Fieldedis Lindsay Powell, a friend of mine from my earliest days in Chicago and one who moved out to L.A. around the same time I did.  She makes bizarre brilliant pop music drenched in some kind of bizarre futurist de ja vu where the sounds of Steely Dan and Bonnie Raitt get blended up on a sad Blade Runner/William Gibson dancefloor with gurgling synthesizers and machinic bleeps and crunchings.  I had the incredible honor of playing guitar on her new record (she plays most of the other instruments herself) and to travel with her to Austin to play a South By Southwest showcase as part of her band.  Her record, 903030, which will come out this year on Chicago's own Captcha is a landmark achievement in songwriting, grooving, emotion, and sonic texture.  I'm obsessed and have been obsessed since I got the MP3s a few months ago.  Lately, Lindsay and I have been writing songs together and it's been one of most pleasurable experiences of my diverse music making journey.  Thanks for the record, thanks for being my friend, thanks for being born, etc.  I'm going to miss you when you move to New York!
Kin Dza Dza
For a number of Thursdays now, my friend Alex Nicolau has organized what he's dubbed "Stoney Sci Fi" night at his apartment in Hollywood.  We go, eat snacks, get loose, etc. and settle in to watch what are always incredibly rare feats of science-fictive cinema which Alex in his infinite filmic wisdom has procured for us.  My favorite so far has been Kin Dza Dza, an absurdist Russian flick from 1987 concerning two hapless comrades who end up on a perpetually shitty desert planet filled with moronic starving artists.  Laughed out loud from start finish.  Little bit of a Terry Gilliam vibe but with way more Eastern European, ahem, patheticism.  Watch the whole thing in two parts on YouTube with a sub-par subtitling.  The version I watched was painstakingly subtitled by Alex himself for maximum impact!  Holy smokes!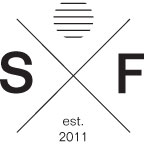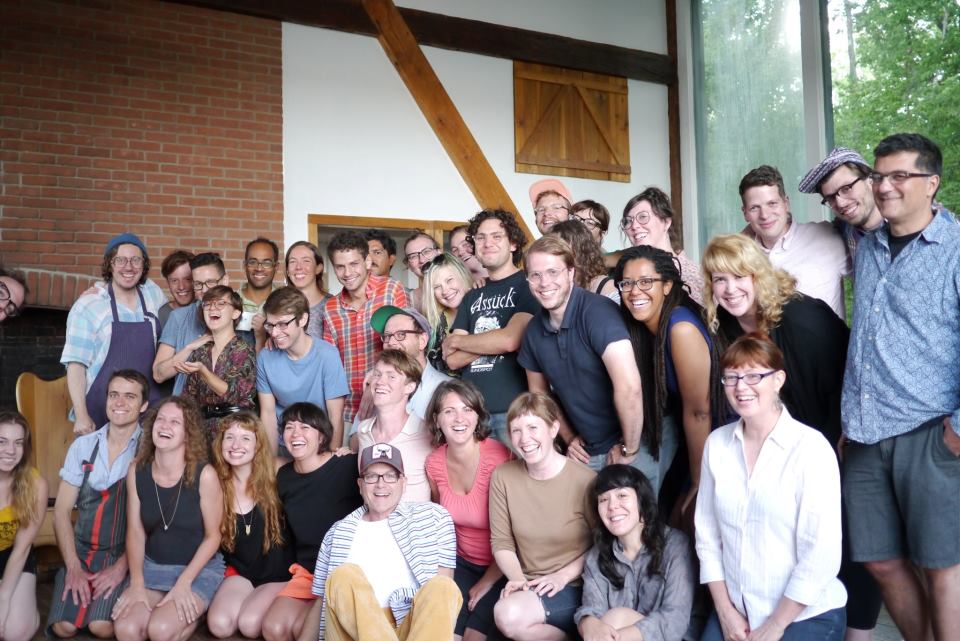 Summer Forum
For those unaware, Summer Forum is a week long residency spearheaded by Sara Knox-Hunter.  I was intrigued from the get go, as the full name is the Summer Forum For Inquiry & Exchange, and hey, there's nothing this guy loves more than inquiry and exchange.  Anyway, I applied and was accepted and went and I'm not really sure what I should say next as the experience was, well, and experience, and a very personal one at that.  I can tell you I read somewhere around 1,000 pages of mostly social-theory in preparation for a week where every day, all day, I sat and talked about it with some of the smartest and most thoughtful humans I'll probably ever encounter, cementing relationships with folks I already knew and being stunned by the concentrated shot of brilliance and love I received via some of the folks I hand't had the pleasure to know previously.  There were artists, farmers, writers, curators, thinkers, teachers, golf carts, hedge mazes, the food was incredible, the setting (New Harmony, IN) was idyllic, and, to paraphrase The Troggs "love [was] all around."  I am a smarter, better human for having attended.  Keep an eye on these folks if you know what's good for you and keep an eye out for the publication coming out of this summer's activities, Dilettante.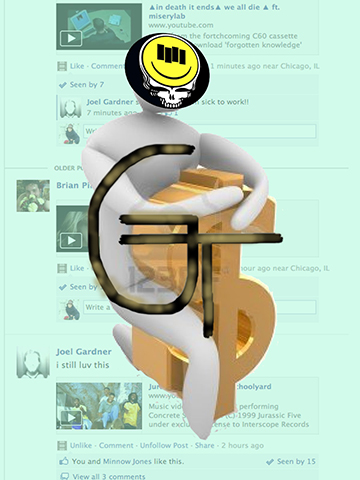 Great Tunes
Great Tunes is a Facebook group that I'm part of.  A sloppy message board started by folks I initially didn't know.  I was invited in by my friend Joel under the auspices of bringing something other than contemporary minimal house to the table.  Sometimes I feel like electronic music is the one glaring area of my music geekery that's especially lacking and so I was pretty nervous to join.  I've had humiliating experiences on music message boards before and wasn't looking for another.
This, however, has been a beautiful experience.  Given that Megaupload is gone, Mediafire is on its way out, and most record stores won't usually let you listen to records before you buy them anymore (shout out to the ones that do, thank you), Great Tunes has revitalized my music life.  I feel music-young again.  Constantly turned onto new stuff from all over, electronic, punk and hardcore, boogie, drone, you name it!  We also make bad jokes and Photoshop art for each other.  These are true music lovers and they love to share, WE love to share.  Great Tunes has totally energized my listening and music consuming practices this year, I don't know where I'd be without it.  Love you Tuners!!!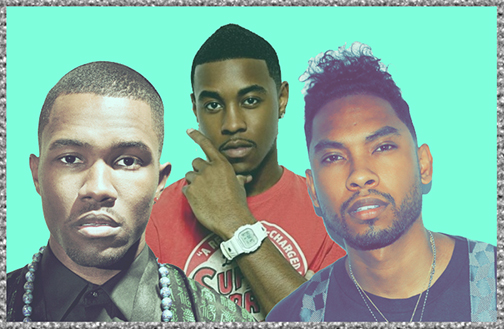 Miguel, Jeremih, Frank Ocean
Finally!  Smart motherfuckers making smooth jams are selling records.  Gives me hope.
What a world, eh, folks?? See you next time!
Latest posts by Sam Davis
(see all)