Guest Post by Carolyn Okomo
Middle of the Map Fest (Video)
Though Kansas City's Middle of the Map Fest ended this past May, the curators of the month-long salute to Midwest's arts scene are getting ready to make preparations for next year's activities. The festival, which just concluded its third year, is not-so-slowly but surely becoming an important cultural staple in the Kansas City-metropolitan area, the Midwestern United States, and arguably the nation. Its fusion of music, film and technology dialogs could make it Kansas City's answer to the SXSW Interactive Festival, though Nathan Reusch — one of the festival's founders — is caution in drawing too direct a comparison to the Austin event.
"I would say that we take plenty of notes from SXSW but I think we have tried to make it our own" says Reusch. "Things like spreading across multiple weekends have given each event a chance to have their own identity where SXSW has so much going on all at once."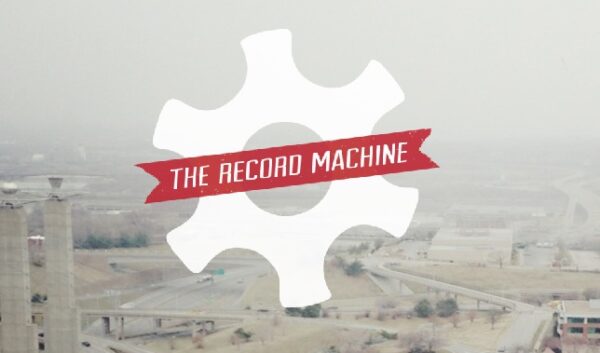 Reusch, along with Mike Russo and Richard Robinett, run The Record Machine — a Kansas City-based independent music label that's been releasing music for local and national acts since 2003. Since then they've assembled a heartily diverse ensemble of artists. At the heart of The Record Machine's mission is a desire to "make an organic community of artists and help connect them with listeners" according to the the label's website. The rapid growth of the Map Fest — co-curated along with local lifestyle and entertainment weekly Ink Magazine — certainly serves as a testament to the label's successes in realizing this objective. This year's three-day music fest was headlined by Brooklyn-based outfit Grizzly Bear and featured 140 local, regional and national bands; its first year just 50 bands were showcased, according to Reusch. In 2012 the Map Fest also added a 50-speaker Forum component to provide a platform for local creatives, entrepreneurs and community leaders to discuss topics like social connectivity, curating responsibility and sustainable wellness.
For the first time since premiering in 2011, the Map Fest incorporated a five-day film event that featured over 25 films.  The event kicked off on May 1 in Kansas City's Alamo Drafthouse with a screening of 1986 cult fantasy film Labyrinth (and opened with a David Bowie set by local band Soft Reeds). The film fest's curator, Kansas City-bread filmmaker Mark Harrison, says he began the process of identifying films for the event at the beginning of the year after being commissioned by The Record Machine to help out. The process included building a dream list of films the planners hoped to screen during the festival then individually pitching either the filmmakers and movie distribution companies.
"At the end of the day, I wanted to bring to films to Kansas City that I thought I could stand behind, that I personally wouldn't  think twice about paying $25 to go see, and that I felt offered unique voices to the festival that could be discussed by any and all who attended" says Harrison.
Harrison's own whimsically shot, self-described "factumentary", Vanuary, chronicled the month-long adventure of its star, Dave Drusky, as he completed challenges whilst living in a 1982 Volkswagen Vanagon Westfalia camper van during the month of January. Both Harrison and Druksy fielded questions about their experimental film post-screening to get a sense of whether it could work as a feature length film and were met with positive responses from the crowd.
"This was the first time people were watching it that didn't know me or didn't know Mark" says Drusky.  And, it's one thing to say 'hey, friends and family, sit down and watch this hour and a half movie of me and Mark just having fun and doing  all these activities in the van. But to have people not connected to us watch it and saying 'we want more' was kind of an inspirational moment."
The film's curatorial slant was unmistakably musical, Harrison admits (his band, Capybara, is a featured act on The Record Machine's label). Andrew Bird: Fever Year (2011, directed by Xan Aranda) — a film about about Chicago-based singer/songwriter Andrew Bird's return home after a year-long tour — was just one of the films showcased. Another music-doc featured was The Frames: In Deep Shade (2013, Conner Masterson), which chronicles the Irish band, The Frames, and their 20 year musical relationship;  A Band Called Death (2012, Mark Christopher Covino & Jeff Howlett) shed an incredibly gripping light into the lives of the newly-discovered first all-black punk rock band out of Detroit.
Other documentaries that screened included Eating Alabama (2012, Andrew Grace), which recounts young couple's attempt to eat only locally-grown food;  Mincraft: Story of Mojang (2012, Paul Owens) looks into the company behind the hugely popular virtual game. We Are Superman (2012, Kevin Bryce), expounded on the struggles of a group of Kansas City residents working feverishly to revitalize several blocks of a long-ignored urban neighborhood.
The film festival's roster also included a number of independent feature films. Campy martial arts-infused action Miami Connection (Y.M Kim, Woo-Sang Park, 1987) provided comedic nostalgia for fans of over-the-top 1980s action films. War Witch, a film that took its director Kim Nguyen a decade to complete, depicts the tragic pains faced regularly by African child soldiers through the story of 12 year-old Komona, played by a non-professional actress Rachel Mwanza and filmed over the course of a decade. Romantic drama Save the Date (2012, Michael Mohan) — a film loosely-based on the comics of graphic novelist  and co-writer Jeffrey Brown (read interview)– also screened.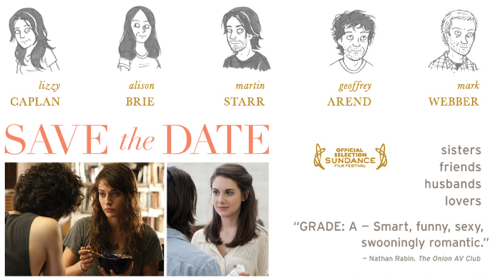 Reusch says he, Robinett and Russo are slowly easing into the planning process for next year, which patrons of the festival should undoubtedly appreciate given its steady successes throughout the years.
"We have always tried to keep evolving the event organically and not trying to push things out that don't seem to work" says Reusch. "We are still taking a little bit of a break and clear our heads start planning for next year."
The Map Fest was a much-appreciated introduction to region's cultural landscape for this author (an admitted newbie to the area). For years, The Record Machine and others (Golden Sound Records, the Kansas City Film Fest and the Midwest Music Foundation, to name some) have buttressed Kansas City's profile as a cultural hub amongst larger metropolitan regions like Chicago, Austin, and the obvious New York and Los Angeles. While one may not typically think to stay (or move ) to a place like Kansas City to make it big, the Map Fest could very well a spring board for many successful careers as it continues to expand and evolve in years to come.