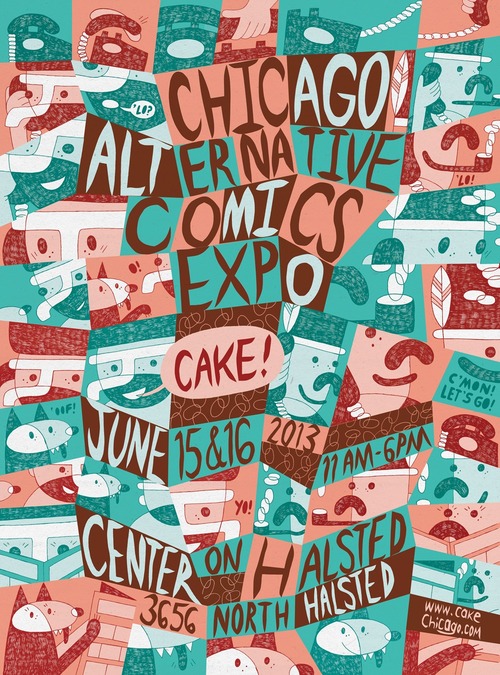 This weekend marks the second annual Chicago Alternative Comics Expo, fondly known to comics creators and fans alike as CAKE. For two days out of the year, artists and publishers from all over the US, Canada and beyond congregate in Chicago to share and shop-talk their work. The result: an overwhelming flurry of comics, prints, self-published ephemera, weirdos and spontaneity. Be sure to stop in for a visit!
Chicago Alternative Comics Expo (CAKE)
Saturday and Sunday, June 15 & 16, 2013
11 am 6pm
Center on Halsted
3656 N Halsted
FREE and open to the public!
Amy Lockhart's Walk for Walk. Screened today as part of the Eyeworks Festival of Experimental Animation. 
Latest posts by Sara Drake (see all)