So you may have noticed that I've started posting a "week in review" column — as a way to tie different posts together and map what has taken place on Bad at Sports. Usually I post this column over the weekend — on Saturday or Sunday. However, this week/end I was out of town, so even though Mondays are about moving on and looking forward, I thought I'd pause to look back a moment. And, unlike my usual style, this week I'm going to go BACKWARDSzzzz.
The theme I found had to with books and book love and catalogues and the material of records.
Bailey Romaine (Happy Birthday, Bailey!) posted a really lovely interview between herself and SPARE, an artist residency and bookmaking project in Chicago's SouthSide. It is run out of Kyle and Shannon Schlie's apartment, where the two have reserved one room for artists to live and another for their Risograph printer — which, btw, I deeply deeply covet. As a lover of artist-run-project spaces, a bibliofile and a bookmaker, you can imagine why I would get so excited about this conversation. At one point Kyel Schlie says:
I came to books through art, so I often think of them in that context. Because I'm interested in how objects, and the ideas they carry, move and live in the world, books open up a lot of options that aren't as likely for other art-type things. I feel like books have a potentially wider, or at least different, reach that interests me. Books circulate, books are distributed, and so on, which to me, feels like an exciting active process; one which I would like to take beyond just books.
Carrying on with the theme of books, Monica Westin interviewed Jessica Cochran, Columbia's Curator of Exhibitions and Programs at the Center for Book and Paper Arts Gallery, about their current show  "Structures for Reading: Text, (Infra)Structure, and the Reading Body in Contemporary Art," — which opens up the conversation about artist books per se, connecting them to the body and the process of reading:
 Now that the physical book's very existence is in flux once again, the discourse around their fate and role in our lives is, one might suggest, incongruent to their reality as inanimate objects. If you read or listen to discourse around disappearing bookshops, or talk to a reader who is defiantly holding out against that "inevitable" Kindle purchase, you'll find that these conversations are incredibly passionate—it's like we think of these books as living things! This helps explain the currency of the book itself as a visual signifier of our contemporaneity, or what Terry Smith calls, "our passing present" particularly when it is sited within contemporary art projects.
Stephanie Burke did it again with everybody's favorite Top 5 Weekend Picks.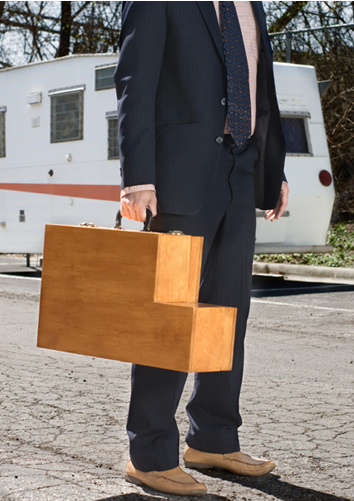 Thea Liberty Nichols posted about The Stockyard Institute, using a text that will be published in  an upcoming catalogue about their work, translating their very material, installation and situational interests into a book. In her closing paragraph, Nichols writes:
From the beginning, SI's students have also been their teachers. Through a marriage of art and politics, they have acted transparently, embraced inclusivity, and stayed true to their belief that there's plenty to go around. Above all, they appreciate a good spectacle, and this has been their trademark maneuver for reeling us in. The deal is sealed however, as soon as we realize that, through sheer force of will, they have the power to transform the ideal into the real.

California 17 January 2006: Had a last meal of buffalo steak, a bucket of KFC white-meat-only chicken, sugar-free pecan pie, sugar-free black walnut ice cream, Indian pan-fried bread and whole milk (ice cream was left out one hour to thaw, and turned into a milkshake by hand).
I felt like there was a interesting, ambient connection between SI's interest in material, and the presence of books this week (which I've started to think more generally as records, or placeholders of memory) in Julie Green's work — a Northwest artist that Sarah Margolis-Pineo interviewed. Green has been working on an on-going series of blue and white paintings on porcelain dishes, painting the last meals inmates:
Corvallis-based painter Julie Green has opted to address the deeply flawed system of capital punishment head on. Her ongoing series, The Last Supper, has been a twelve-year pursuit to reveal the humanity on death row through intimate portraits of last meal requests painted on ceramic plates.

The plates, currently numbering 500, are a dissonant accumulation of lives lived and lost. Displayed in clusters along the perimeter of The Arts Center, (Corvallis, OR), each constellation speaks to an ad hoc arrangement of family portraits, a domestic sensibility that is amplified ten-fold by the use of readymade tableware as canvas. Despite the gravity of the subject matter, there is a touch of whimsy to Green's project. Her meticulously rendered pizza slices, honeybuns, and hamburgers are most often completed without any visual referent. Filtered through the artist's memory, the foods are imbued with an illustrative quality that borders on cartoony, speaking to the endearing texture of Maira Kalman rather than the inherent gloom of the memento mori. Further, each object in The Last Supper is painted in the tradition of blue-and-white china, a hue that is simultaneously absurd and significant, drawing from one of the most recognized traditions in ceramic worldwide, from Jingdezhen ware to Willowware.
The Last Supper, an exhibit with 500 of these aforementioned plates will be exhibited at The Jordan Schnitzer Museum of Art, (Eugene, OR), in March, and travel to The Art Gym, (Portland, OR), in April, 2013.
I reposted an essay about performance by Amy Sherlock, and strangely feel like it also ties in to this overview, or memorialization or events particularly as it pertains to performance. She writes: "The Abramovic phenomenon in particular has come to exemplify the complicated alliance between performance, the museum, and institutional and commercial gallery spaces. For all its professed immediacy and the emphasis on the ephemeral 'present,' MoMA did a good job of packaging up  'the moment' and circulating it. There are photographs, official catalogue and the feature-length film." Which is exactly what books do, or (it would seem) plates.
Last, but certainly not least — there was a great hub-bub on Monday between the lush and vibrant images of Paul Germanos and Dana Bassett's Edition #3 of T (Guess what's Trending: COUPLES), with a new and fancy pants layout that makes it feel almost like a print publication.
As always — thanks for reading, Chicago et al. We Love You.
Stay Tuned for some writing on performance, Object Oriented Ontology, New York, London, and more coming up this week.