Hello friends,
It has been a pleasure to be able to share my love for all things art in Indianapolis with you over the summer!
This will be the final installment of my series. For this post I'd like to focus on looking forward at what Indianapolis has in store for the fall.
Perhaps it will be enough to convince some of you Chicago-dwellers to make the 3 hour journey down?
THESE ARE MY TOP FIVE FALL PICKS
5. General Public Collective Opening – September, Fountain Square Neighborhood
General Public is an artist-run project space and concept shop dedicated to sharing ideas through exhibitions, performances and original works of art. They are opening their unfinished space for a special performance on September 11th featuring Calvin Johnson from K Records – Donations are encouraged. I'm excited to see how this space evolves. Right now it has a lot of components – shared work space, concept shop, art gallery, music venue, self-service print kiosk- I wonder which will come to the forefront, or if all can be simultaneously relevant. A wonderful experiment!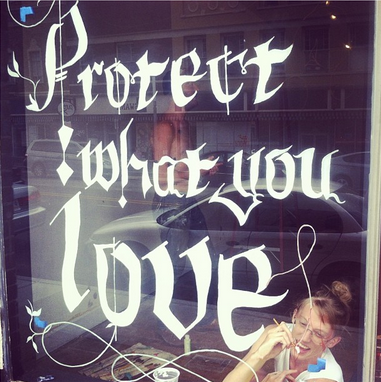 Image via General Public Collective
4. September First Friday Openings – Friday, September 7, All over Indianapolis
September First Friday brings a number of exciting openings around town. The Harrison Center for the Arts is featuring work by Kyle Herrington, Jude O'Dell, Tom Peck and more. They will also be giving away $10,000 through the final 5×5 competition (a local initiative to give $10,000 to ideas that combine art + community, art + placemaking, art+technology. The 5×5 has funded pop-up movies and a mobile literacy lab). The Murphy Building in Fountain Square's Mt. Comfort Gallery will feature work from the collectiveEverything is Anything  Else.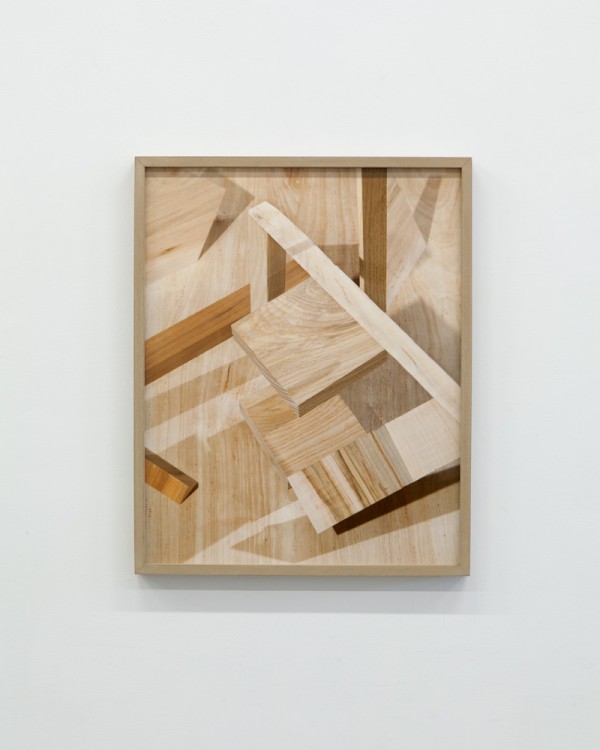 Image via Everything is Anything  Else Tumblr
3. Touchy Subjects at the Indianapolis Art Center – Friday September 27, Broad Ripple
Art, Sex and Humor. Touchy Subjects will feature SAIC alum Jedediah Johnson's Makeout Project, Kyle Herrington's collection "Catcalls" and work from the Kinsey Institute.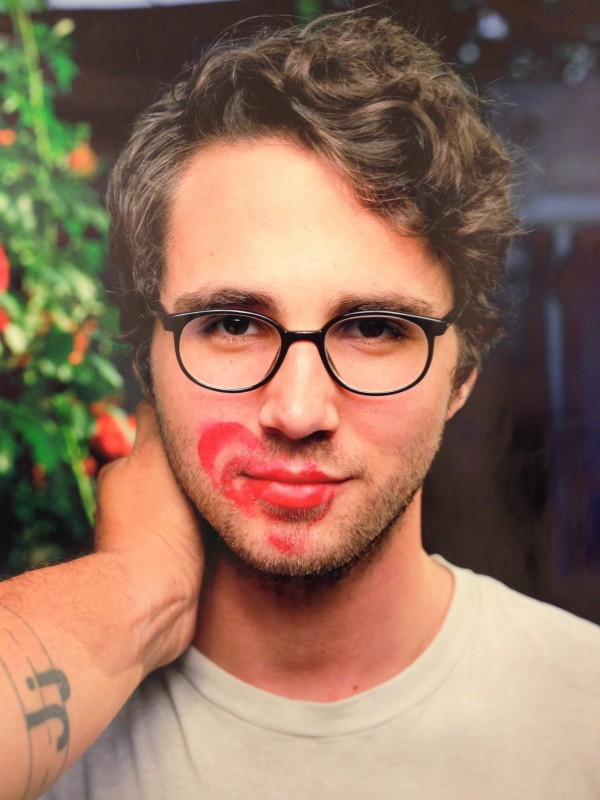 Jedediah Johnson's Makeout Project
2. Art Squared Festival + Art Parade – Saturday, September 21, Fountain Square Neighborhood
For a single Saturday in the month of September Fountain Square explodes with activity. The day starts with an art and writing competition called Masterpiece in a Day. Artists and writers register in the morning and create a piece of work in less than 12 hours using the neighborhood as their studio. At the close of the competition judges pick a winner for a cash prize. The afternoon closes with a rag-tag art parade put on by residents and local businesses.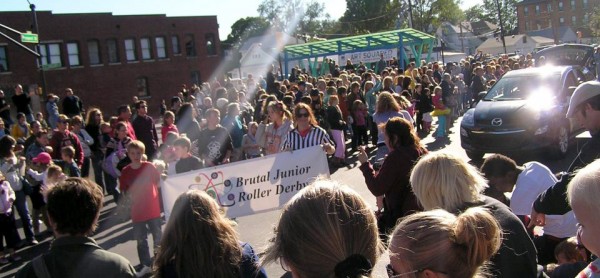 Image via Discover Fountain Square
1. Optical Popsicle – Friday, October 18th, Athenaeum Theater
A visual treat! Know No Stranger's annual visual variety show is back with more puppets, music, dancing and laughs then ever before. This is the most wonderful feel-good night for Indianapolis. Know No Stranger is all about bringing folks together with their unique brand of performance art. Trust me, you've never had this much fun.

With love from No Mean City,
Wendy
Wendy Lee Spacek is a poet who lives and works in Indianapolis, Indiana. She likes her city very much. She is a core volunteer of the Indianapolis Publishing Cooperative (Indy Pub Co-Op), publishes small editions of handmade books under the name Soft River and is an arts administrator at the Indianapolis Art Center. She will be posting monthly all summer long about her encounters with art, culture, creative experiences and resources in her city.