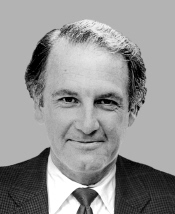 For this week's podcast, our faithful correspondent Patricia Maloney sat down with former US Congressman Pat Williams and his son Griff Willams at Gallery 16 in San Francisco earlier this month to discuss the turbulence of the Culture Wars during the late '80s and early '90s. Patricia finally learned how legislating works in a conversation that ran the gamut from explaining Piss Christ to conservative parents and why Poker Jim Butte is the best place to catch some Shakespeare to how the NEA is vital to cultural production in rural communities and why now might be the moment to demand the return of federal grants for individual artists.

The week began with Dana Bassett's second person plural. bi-monthly rag mag, What's the T? featuring a wrap up of the Milwaukee Arts Festival, info on how to get your nails done at the MCA, I-spys of Chicago Alderman, and even more art. Joshua Herrington had an article woven into the fray called, "Finding Sustenance at CAC's Starving Artist:"
Starving Artist. It's a charged phrase that elicits reaction from our guts – whether artist, admin or educator – so it was no mistake Chicago Artists Coalition (CAC) chose it as the banner to hold over their annual artist+chef mash-up, raising funding and awareness for its mission to build a sustainable marketplace for artists and creative's.

Billed as "the experiential artist and culinary event of the year," CAC pairs a handful of chefs from foodie institutions across the city with esteemed visual artists to inspire one another in creating edible "installations" to be enjoyed by the crowd and new works of art to be auctioned off the night of the event. 2013 saw collaborations between Jordan Martins and Abraham Conlon (Fat Rice), Sabina Ott and Bill Kim (bellyQ), Theaster Gates and Erick Williams (MK), Cody Hudson and Jared Wentworth (Longman & Eagle), and Marissa Lee Benedict with Benjamin Newby (Hennessy Black.) Additionally, Claire Ashley and Andrea Morris transformed CAC's main gallery into an ethereal, celestial-like space, perfect for the obligatory after-hours dance party.
Let's all open a bottle of champagne for Jeriah Hildwine who  recent accepted of a full-time teaching position at Northern Arizona University. If you want to know how teaching positions happen, at least what Hildwine's experience was like, his post is for you. Hildwine adeptly describes the struggle and dedication of application, his collection of rejection letters, close calls, and statistics. Perhaps what got me most, however, was the amazing list of questions that one should anticipate in an interview. The list is infinitely longer than the following excerpt: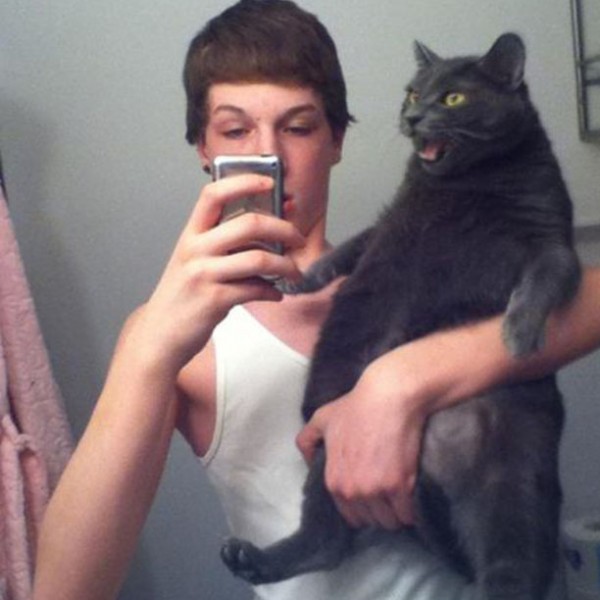 I reposted a provocative article by Sarah Gram called "The Young-Girl and The Selfie:"
When we talk about selfies, what we are really talking about is teenage girls. "Teenage girls" here is more of a concept than a biological necessity; the age is primarily arbitrary and the girl-ness is semiotic at best. But the disgust at the moral failures of kids today, with their iPhones and their Instagrams is a gendered disgust — it is disgust for bodies whose worth is determined not by those who inhabit them, but by those who look at them. It is disgust for bodies that run in emulation, whose primary labour is dedicated to looking a particular way rather than making a particular thing.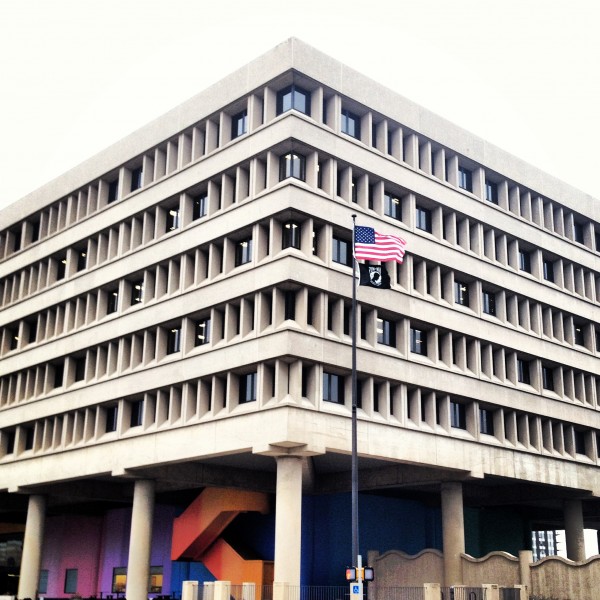 Bad at Sports' coverage of the greater Midwest continues via I AM A CITIZEN OF NO MEAN CITY, what might otherwise be called "A Month in the Life of Wendy Spacek" or "The Indianapolis Dispatch," featuring favorite murals, art shows missed and seen, and the youth projects that color everything else. For instance, with regard to Megan Hart's show with Beth Eisinger, Spacek writes:
Megan is fascinated with the act of collecting and categorizing urban artifacts (trash) to learn about the secret lives of her neighbors: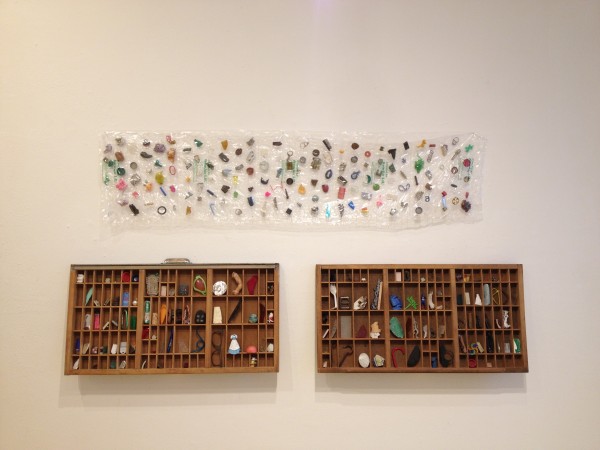 We also got a report about Kansas City's Middle of the Map Fest  from Carolyn Okomo:
For the first time since premiering in 2011, the Map Fest incorporated a five-day film event that featured over 25 films.  The event kicked off on May 1 in Kansas City's Alamo Drafthouse with a screening of 1986 cult fantasy film Labyrinth (and opened with a David Bowie set by local band Soft Reeds). The film fest's curator, Kansas City-bread filmmaker Mark Harrison, says he began the process of identifying films for the event at the beginning of the year after being commissioned by The Record Machine to help out. The process included building a dream list of films the planners hoped to screen during the festival then individually pitching either the filmmakers and movie distribution companies.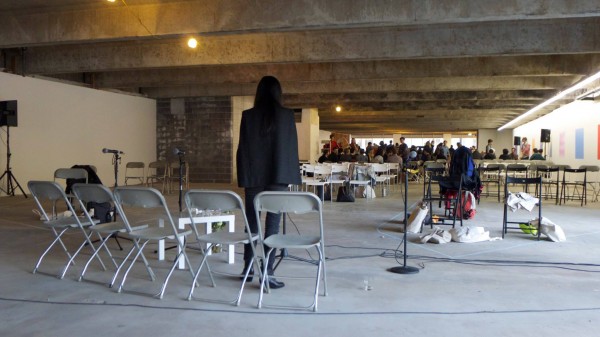 Jen Delos Reyes rounded out the week with a reflection on the Open Engagement Conference she organized in Portland this year:
Two countries. Five conferences. Seven years. 14 partnerships. Over 700 presenters. Over 1600 attendees. Since the first Open Engagement conference in 2007 this event has become a key meeting point for people interested in socially engaged art. Open Engagement: Art After Aesthetic Distance began as a hybrid project that used a conference on socially engaged art practices as its foundation and incorporated elements including workshops, exhibitions, residencies, pedagogy, curatorial practice and collaboration. I wanted to foster a different kind of conference—one that worked in the way I wanted to see it work: with a sense of togetherness, putting emerging and established voices side by side, highlighting different ways of knowing and learning, and serving as a site of production, as well as reflection.