download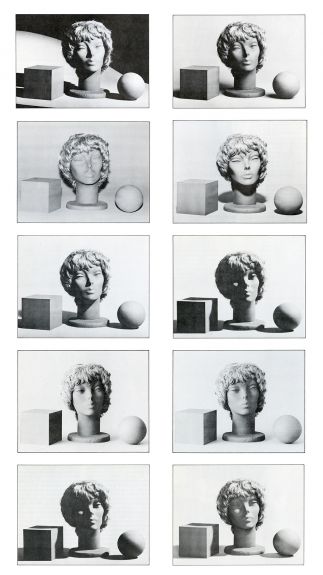 This week: We talk with artist Amanda Ross-Ho!
Amanda Ross-Ho was born in Chicago in 1975. She currently lives and works in Los Angeles, California. Amanda Ross-Ho's work is inspired by detritus: the clutter and remnants of daily existence, and the 'negative space' of things over looked. Ranging from sculpture, installation, painting, and photography, her work seeks to uncover the subtle beauty of coincidence and anomaly. Working from source material as diverse as newspaper articles, narcotics agency records, life aspiration manuals, and home-craft instruction booklets, Ross-Ho highlights points of cultural 'intersection' to create extrinsic portraits of contemporary zeitgeist. Throughout Ross-Ho's work is a sense of de-familiarisation and detachment, a numbing alienation contrived from everyday ephemera. Ross-Ho's paintings similarly broach the uncanny. Translated from images of doilies or macramé wall hangings, her intricate webs are manufactured in grandiose scale, cut from painted black canvas dropcloths, or carved in sheet rock. Their recognition and domestic symbolism becomes estranged, placed out of context through size and materiality. Construing kitsch with the elegance of minimalism, Ross-Ho presents the sentimentality of tchotchke as emotive voids, displacing homey intimacy to the realm of objective contemplation.
Christopher Hudgens is the Operations Manager for BaS and works in various other capacities for other organizations in the Chicago Art & Culture scene. Most recently as Business Operations Manager for the Bridge Art Fair and currently an advocate for all things art & technology.
Latest posts by Christopher (see all)