download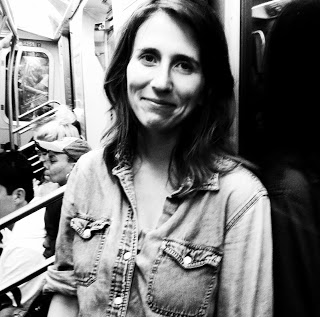 This week: Part 2 of our residency project at the Contemporary Art Museum of St. Louis! This week we talk to critic, poet, gallerist, the award winning Director of the Fort Gondo Compound for the Arts Director and Art in America contributor Jessica Baran. This was one of those interviews that I will look upon as a personal favorite. Besides Bad at Sports declares war on Art News. What could be better.
Contemporary Art Museum St. Louis
Fort Gondo Compound for the Arts
"Close Reading" The art of Close reading
Jessica Baran is the author of the poetry collections "Remains to be Used" (Apostrophe Books, 2010) and "Equivalents" (winner of the Besmilr Brigham Women Writers Award, forthcoming from Lost Roads Press, 2013), as well as the poetry chapbook, "Late and Soon, Getting and Spending," produced by All Along Press (2011). She lives in St. Louis, Missouri, where she is a freelance art writer and co-curator of the fort gondo poetry series.
Christopher Hudgens is the Operations Manager for BaS and works in various other capacities for other organizations in the Chicago Art & Culture scene. Most recently as Business Operations Manager for the Bridge Art Fair and currently an advocate for all things art & technology.
Latest posts by Christopher (see all)