download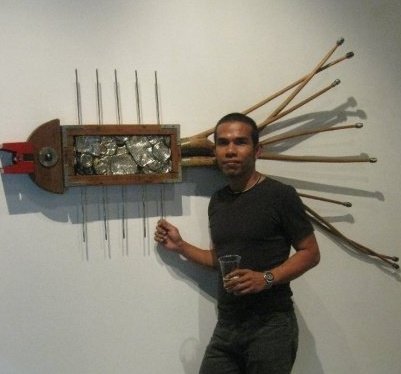 This week: Amanda and Richard talk to inbound apexart resident Reymar Gacutan as a part of our ongoing partnership.
Reymar Gacutan (b. 1972) is an artist and educator based in Quezon City, The Philippines, and currently teaches at the School for Design and Arts, De La Salle – College of St. Benilde. Gacutan started his path as an artist in 1985 after winning a painting contest, and was then invited by the Department of Education to take the entrance exam for a scholarship at the Philippines High School for the Arts. In 1997 he graduated from the University of the Philippines, College of Fine Arts, with a degree in painting. In addition to his studies, Gacutan served as an apprentice to Mariano Madarang, an artist and ex-dean of PWU, and Zotter da Lavant, an Austrian artist, and through this learned art restoration and conservation. After graduating from the College of Fine Arts, Gacutan worked as a CGI/3D animation artist at Imagineers, Toonworks, and Tooncity, but found little fulfillment and decided to focus on his art. Since then he has exhibited in both solo and group shows and has taught at several schools in The Philippines.
Christopher Hudgens is the Operations Manager for BaS and works in various other capacities for other organizations in the Chicago Art & Culture scene. Most recently as Business Operations Manager for the Bridge Art Fair and currently an advocate for all things art & technology.
Latest posts by Christopher (see all)