I didn't get a chance to post this yesterday, as I was sitting in the Music Box at their Noir Festival which I'd highly recommend if you feel like checking out some hard crime adventure during the last gasp of summer…More to the point, however — here are some opportunities that I came across, with special thanks to The Chicago Artist Resource where I found many of the following calls: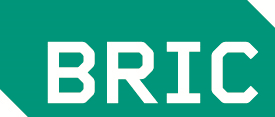 1. Media fellowships available for Brooklyn Based media artists:
Each year, the BRIC Media Education and Contemporary Art programs sponsor the BRIC Media Arts Fellowship. The Fellowship makes BRIC Media Education courses and facilities available to professional Brooklyn-affiliated visual artists (born, live, or work in Brooklyn) at no charge. We provide training programs and technical assistance in video and digital production and in post-production technologies. Our classes include both BRIC Media Arts Fellows as well as members of the general public interested in television production, creating a unique mix of interests in the classroom. Learn more here.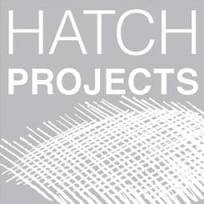 2. The annual HATCH artist residency deadline is coming up on October 6th.
HATCH Projects is a yearlong, juried incubator for contemporary Chicago artists and curators that strives to support an ecology of curatorial and artistic practice. A pioneering initiative of Chicago Artists' Coalition (CAC), HATCH Projects fosters shared experimentation, exchange and creativity to produce ground-breaking exhibitions and programs. Twenty-four Artist Residents are accepted into HATCH Projects based on an application evaluated by the program's four selected Curator Residents. Artist Residents are divided into groups of six to work with one Curator Resident throughout the year. Selected artists will participate in two exhibitions curated by the group's assigned Curator Resident. Each Artist Resident receives professional development through dynamic exhibitions, one-on-one studio visits, public programs, and community building to develop a sustainable creative practice. More here.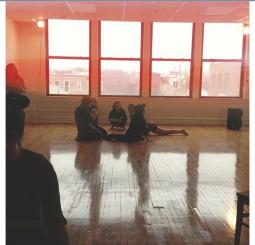 3. Seeking Submissions for "Research Project #2" – The Space Movement Project Deadline: Monday, September 30, 2013 
Research Project is a low-tech works-in-progress performance series which brings performing artists together amidst their creative processes to show work, share process, give and receive feedback, start conversations and chew the fat. This opportunity provides a community forum for experimentation, emerging ideas and artist-to-peer support. Check out details here.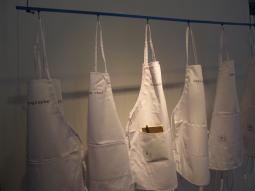 4. For artists interested in public/participatory performance for exhibition at MCA Chicago:
A House Unbuilt (HUB)

 is seeking artists who have experience with participatory performance and/or performance in public spaces for a one-day exhibition at the MCA Chicago.  The exhibition will take place on October 1, 2013, and will feature a site-specific adaptation of HUB's program DINNER DANCE, the choreographed meal.  DINNER DANCE is a improvisational performance structured around the social choreography of mealtime. Toward a goal of public engagement for the MCA adaptation, HUB has devised a number of participatory "stations" to be facilitated by volunteer performers throughout the museum.  These facilitators should have a sense of customer service, an ability for keen observation, and a performance presence in their own right. There will be 1-2 meetings/workshops in the weeks prior to the performances.  Artists must be available for the day of October 1st. For more information, send resume, work sample/portfolio, recent photograph, and a letter of interest (containing brief description of similar past experience) to 

ahouseunbuilt@gmail.com

.

9. There is a job opening for a Professional Development Associate at Mid-America Arts Alliance in Kansas City. Apply by  Sept. 21, 2013.
This position is responsible for completing the administrative and support functions for the Professional Development (PD) division of Mid-America Arts Alliance (M-AAA). This includes, but is not limited to research, development, implementation, and evaluation of all professional development programs. This is accomplished by setting up/maintaining files, records and reports; processing paperwork and invoices; managing all details related to scheduling  and the fulfillment of all program events. This individual may travel to coordinate event management and/or to represent MAAA as needed. On a day-to-day basis, this person answers questions and assists program participants to fully utilize program services. In addition, this person will be responsible for collecting, analyzing and preparing/presenting summaries of project evaluations and  activities for publication and/or presentation as required. More here.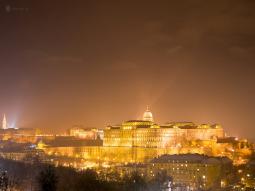 5. Want to make work in Hungary? Residency applications for HMC International Artist Residency Program due September 15, 2013.
HMC International Artist Residency Program, a not-for-profit arts organization based in Dallas, TX / Budapest, Hungary – provides national and international artists with the opportunity to produce new work while engaging with the arts community in Budapest, Hungary.  "Artist residencies allow the time for dialogue and create connections that contribute to the future.." More info on their website here.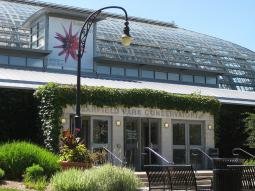 6. Garfield Park Conservatory seeks proposals from Chicago-based artists for creative interpretations of wind chimes for an exhibition in the exterior Conservatory gardens during October 2013. The deadline is August 30th. Read more about that here.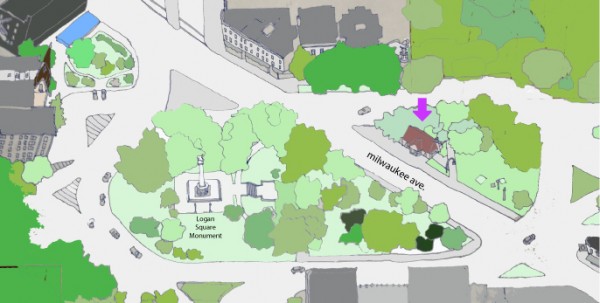 7. Submit exhibition proposals to The Comfort Station, a turn of the century structure turned multidisciplinary art space, by Saturday, August 31st, midnight:
We are currently accepting proposals from artists, emerging curators and organizations for our 2014-2015 calendar. It is our goal to connect artists and arts advocates through Comfort Station. Final 2014 schedule will be announced September 15th.  To apply, please email art@comfortstationlogansquare.org with the following information:

• An artist statement or curatorial concept supporting your proposed exhibition
• A link where we can view examples of artwork
• If no site is available, then please attach images to email (just please be conscious of file size)
• Bio, resume and/or CV
• Any special display considerations Comfort Station is open to proposals of artwork of all media; performance, sound art, installations are all highly encouraged.
8. The Sub-Mission deadline for artist proposals is August 30th. Read more about that here.