I love Christmas movies. Really, I do love them. I'm not being ironic or anything. Most Christmas movies are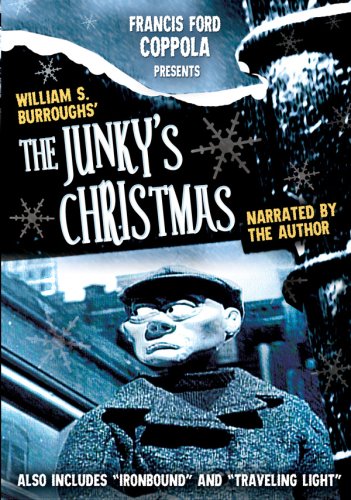 expertly crafted for the sole purpose of making the viewer feel good, to uplift our spirits on these dark, frigid nights. I wrote about some of my favorites in a post a few years back. But sometimes "the season," can be a little much.
The Junky's Christmas is the perfect antidote to this oppression of cheerfulness, while of course, still maintaining that Christmas vibe. This twenty-minute film is short story by William S. Burroughs, produced by Francis Ford Coppola. In Christmas short tradition, the film is claymation, with voice over from Burroughs himself. I have no idea what the intended venue of this film was, but I saw it on Canadian TV way back in the day. I can't imagine this on American broadcast TV, even now all these years later on the film's 20th anniversary.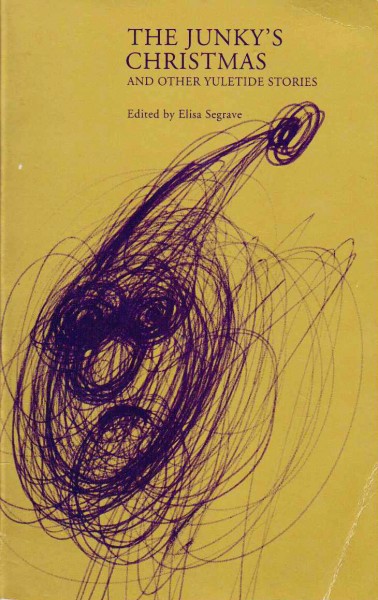 The text for the film comes from the story of the same name from the anthology The Junky's Christmas and Other Yuletide Stores, edited by Elisa Segrave. A quirky book, this anthology collects 18 Christmas tales, more the way Christmas really is than The Lifetime Chanel would have you know. It's an interesting idea, but the reality is lacks. I mean, who really wants to read a whole book of Christmas stories.
So I recommend that if you need a break from all the holiday sparkle and tidiness, you check out Junky's Christmas.  Sit back, relax and let ole Grandpa Burroughs read you a Christmas story:
"It was Christmas Day and Danny the Car Wiper hit the street junk-sick and broke after seventy-two hours in the precinct jail…"

The Junky's Christmas – William S. Burroughs, F.F. Coppola – 1993 short from alexey l on Vimeo.
Terri Griffith has published fiction and criticism in Art21, Bloom, Suspect Thoughts, and BUST, as well as in the anthologies Without a Net: The Female Experience of Growing Up Working Class (Seal Press, 2003), Are We Feeling Better Yet? (Penultimate Press, 2008), and Art from Art (Modernist Press, 2011). Since 2006, she has been a literary and culture blogger for Bad at Sports. Griffith is the author of the novel So Much Better (Green Lantern Press, 2009) and the co-editor of The Essential New Art Examiner (Northern Illinois University Press, 2012). She teaches writing and literature at the School of the Art Institute of Chicago.
Latest posts by Terri Griffith (see all)