Guest post by Virginia Konchan
Cultural treatments of what Jeffrey Eugenides (qua Austen) termed the "marriage plot" of fiction include post-romantic polemics (Laura Kipnis' 2004 Against Love), arguments for and against biological and gender essentialism, chick lit and post-feminist writings, and queer and trans literature (as well as post-9/11 and world literatures reframing the metaphor of war as between cultures and races, rather than genders).   Keeping pace with the culture industry's manufacture of fantasy, Hollywood continues to churn out variations on the theme of marriage, whether representative, in the US, of market demand and actual statistics, or not, in reality TV (The Bachelor; Wife Swap) and, in film, such as the 2013 rom-com Austenland, directed by Jerusha Hess (an adaptation of Shannon Hale's novel, based off Pride and Prejudice, about a British resort recreating the Austen era, to fuel the obsession that every woman's platonic double—Mr. Darcy, aloof yet smoldering with passion—awaits us just around the corner).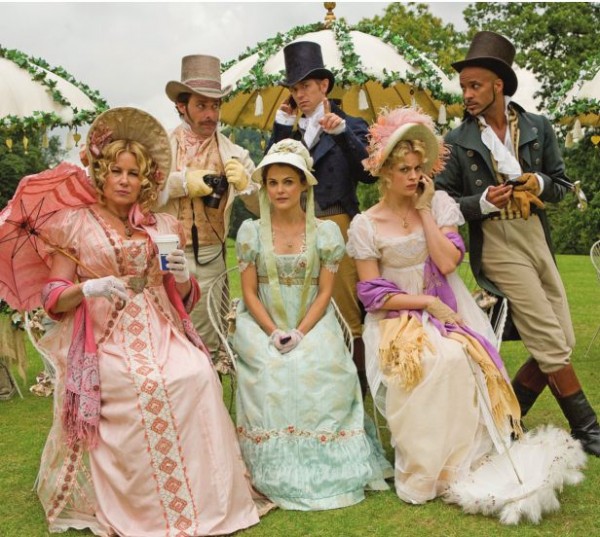 The timelessness of the marriage plot is today played out against the backdrop of radically transitive labor conditions for women, as the bar for accreditation (an industry's "terminal degree" or minimum standard of experience) are continually raised, in a post-manufacturing, service, and what Sarah Kendizor calls a "post-employment" economy, sealing the neo-pilgrim passage (noir version) from a welfare to a fully corporatized (i.e. neoliberal) state.
Today's resurgence of Darwinian logic, manifest in neo-Gladiator survivalist narratives such as The Hunger Games, undergirds global capitalism, with the exception of independently-owned businesses or careers (internally funded or reliant on patrons, philanthropy, and trustees).  A women who chooses to entreprenurialize (work independently, start a business or brand, freelance) adjusts not only to the rollercoaster cash flow, as Whitney Johnson, who left Merrill Lynch to co-found Rose Park Advisors with Clay Christensen, in the Harvard Business Review Blog Network, points out, while the recent global downturn fuels the American DIY rhetoric of entrepreneurial activity, such 'independence' isn't always volitional:  layoffs abound, and, despite soft stats of "productivity gains," job creation does not.  "Approximately 43 million people, or roughly 35%-40% of the private workforce in the U.S., are currently doing some type of contingent work; this number is expected to grow to 65-70 million within the decade, well ahead of the 1% rate at which the labor force is growing," Johnson notes, citing research from MBO Partners' State of Independence in America report, about "independent" U.S. laborers (an individual working 15+ hours per week whether as a freelancer, contractor, or owner of a micro-business):  "Stripping out the c. 25 million people who are working part-time and are potentially under-employed, MBO calculates there are currently about 17 million independents," a statistic expected to increase to 23 million by 2017, based on a 6.3% per year growth rate, that could easily swell to over 30+ million in the next decade as large and small corporations, as well as the government, continue to employ contingent labor (40% of the workforce is defined currently as contingent labor; that number is expected to rise).
Blue Jasmine, starring Cate Blanchett, is Woody Allen's 44th feature film:  his protagonist, Jasmine neé Jeanette, is a divorced socialite whose husband Hal, played by Alec Baldwin, after amassing millions the Bernie Madoff scandal, is caught, jailed, and commits suicide.  This female lead differs radically (in her labor situation and social rôle) from the female ingénue of Annie Hall, the irascible Diane Keaton.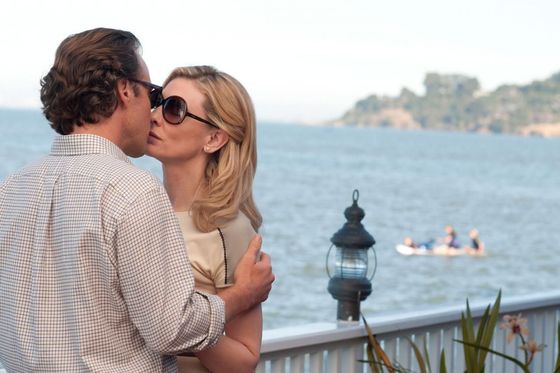 Jasmine struggles to accept her functional unemployment (she has virtually no job skills in a market where you can buy goods, but not survive, on credit) after her divorce, arriving on her working-class stepsister, Ginger's, doorstep in the Mission District of San Francisco with an equipage of Louis Vuitton luggage, perfectly-coiffed hair, and a desire to begin again (but not before polishing off several stiff martinis with Grey Goose).  The conversation Jasmine has with Ginger about her prospects, post-Hal are nothing short of comedic:  I was always good at design, she muses, and decides to take a day job as an assistant in a dental office to pay for online classes in interior decorating, a revelation of subdued hilarity echoing that of Aunt Bernie in George Saunders' story "Sea Oak," who, resurrecting from the dead, answers the call to neoliberal entrepreneurialism by directing male strippers.  Her advice, to evolve from sex work to a white collar career:  "Go show your cock! [ . . . ] That is the first part of Phase One.   After we get the new place, that's the end of the first part of Phase Two.  You'll still show your cock, but only three days a week. Because you'll start community college.  Pre-law. Pre-law is best. You'll be a whiz. You ain't dumb."
Jasmine's painful labor skills assessment doesn't stop her from catching the eye of a new money tycoon with coastal property.  She meets her second alluring husband prospect, played by Peter Sarsgaard, at a party—impressed by her Chanel digs, he asks her out, and she proceeds to play the part of a successful businesswoman to a hilt, offering to design his new home.  The following scene has them antiquing together, before looking at engagement rings.  The prize, if we follow the moral logic of Blue Jasmine (the rhetoric of American democracy) goes not necessarily to the hardest worker (Calvinism), smartest entrepreneur (meritocracy) or most monied sophisticate (philistine aristocracy), but the best con-man—or woman—the artful, or artless, swindler with a heart of gold.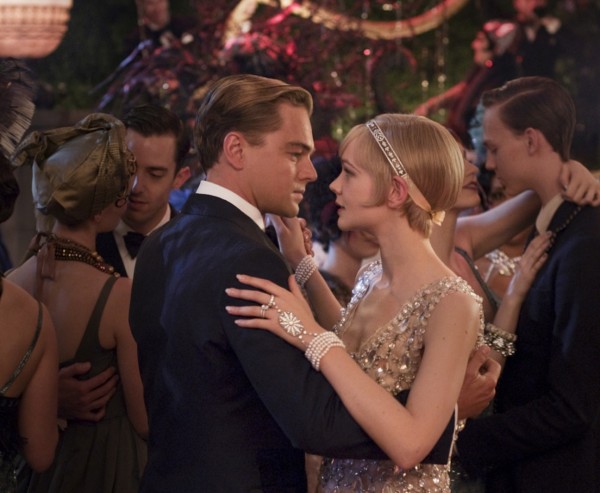 Jasmine's life, seen within Western cinematic (independent and mainstream) representations of women from David Lynch's doppelgangers, to besties escaping, by driving their car off a cliff, abusive spouses——Thelma and Louise—or for Madame Bovary,  what Jonathan Franzen calls "married person's (i.e. false) consciousness," reflects the fact that in today's contemporary novel, cinema, and pop culture, our "heroines" have more choices, but they are still often scripted, between the dangerous fiction of a woman that has, or does, it all (cinematized in 2011 feature film I Don't Know How She Does It, starring Sarah Jessica Parker), and the neo-confessional celebrity spectacle of a woman such as Gaga, who bares her struggles publically, usually receiving social grace upon delivering the now-ubiquitous message that celebrities (and royals) are people too.
Whether broadcasting happy-go-lucky debauchery (Chelsea Handler), sexscapades (Paris Hilton), gold-digging (Anna Nicole Simpson), infidelity (Elizabeth Hurley, Sandra Bullock), domestic violence (Rhianna, Halle Berry), addiction (Lindsay Lohan), or the everyday travails common to all women (childbearing, weight gain, marriage, divorce, and illness), in the public eye:  the more seemingly human the portrayal (Kate Middleton taking her time—two weeks—as reported in the media, to return to a size O, post-George), the more love from the public, despite the most basic incongruity of all:  celebrities and royals, unlike the average consumer of their self-representations, aren't forced to work a 9-5 job, or any job, beyond performing, to survive.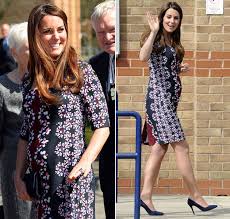 Never has the anti-logic of the privatization movement been more relevant as an extended metaphor, to domestic security—not for our homeland, but for women.  The rule of the market (liberating free or private enterprise from any bonds imposed by the government—the state—no matter how much social damage this causes), and, internationally, NAFTA, has resulted in widespread wage reduction, de-unionization, the elimination of workers' rights, no price controls, slashed public expenditure for social services:  deregulation, in short, of all protections (environmental, commercial, financial) allowing citizens a basic standard of protection beyond the right to file a lawsuit (after one's non-codified, and thus nonexistent, rights have been violated).  This state of non-rule leaves subjects or those without job skills vulnerable to market vicissitudes (governmental rule by the nation's media conglomerates—i.e., the 1%) backed, as we know, by International Monetary Fund (IMF), the World Bank and the Inter-American Development Bank.
Today, women receiving federal aid for supporting a child are cut off if living with or married to a man in the States, penalizing a working class woman's desire to raise a child with the child's father or other male figure, and making a two-family income, albeit with one income from Uncle Sam, an impossibility, and raising the question of how far we've come, as a gender, from being literal chattel or objects of tokenistic exchange (decried by Engels in his 1884 The Origin of the Family, Private Property, and the State) and today, when the  insecurity of all formerly stable institutions, including marriage and the family, underscores the fact that the market is the new head of state for Western women, just as the husband continues to be in many Islamic cultures, usurping law (husbands are allowed to beat their wives and children as long as they don't leave any physical marks, an Islamic court in the United Arab Emirates ruled in 2010), to say nothing of ongoing cultural epidemics of sexual violence, domestic abuse, public stonings, factory labor, sex trafficking, and labor exploitation, keeping women, worldwide, in a dangerous existential (i.e. labor) situation.
In short, the stress of financial survival, in neoliberal America, trumps life, liberty, and the pursuit of happiness, for men as well as women (the latter camp still on the outskirts of legal personhood, the Equal Rights Amendment not having yet passed).  The inequity of our child care and maternity leave policies are the source of international shame, women aren't being hired for executive positions, with obvious exceptions (New Zealand, Grenada, Barbados, and Andorra all have or have had female heads of state), and despite puncture holes in "the new glass ceiling" (the illusion that we occupy a DIY, may the best man win, meritocracy, innocent of structural inequities, as evidenced in Huff-Po writer Jeannette Cajide's endorsement of her boss Mark's neoliberal quip:  "If you want to overcome sexism and racism, be the best!") continues.   The Count by VIDA, documentaries such as Miss Representation, and other reports on the dearth of authorial and executive parity between men and women in the U.S. workplace underscore the facts:  but while the "new glass ceiling" for women may indeed be prevailing, media-driven misogyny, and a restructuring of service economy jobs, even in senior positions, or internalized and externalized locked doors to design, IT, and engineering fields, the fact remains that, as Gail Becker said in the Huffington Post, "firsts" set a precedent that can then be modeled for other women, as relationship and cultural standards (equality and freedom from abuse, violence, and intimidation), codified laws, and hiring authorities.  "Frankly, I look forward to the end of that necessary prepositional clause — a time when we don't need to define someone by the barrier they broke.  But until that day, my commas are standing by, ready to remember those who helped tear away barriers for me."   As a New Yorker cartoon character put it to her husband:  "I prefer the illusion of safety to the appearance of privacy":  reality, however painful, lying in wait beyond the illusory binary, for women, of marriage-cum-financial survival and self-fulfillment through career (Harlequin romance plots aside).
A neoliberal economy puts all subjects, particularly those whose commodity has historically been domestic labor or the sale of their flesh, in a precarious position, forced to choose between wage labor, sex labor, an unsalaried, uncontracted job in a helping profession, or, if lucky (possessing liquid capital or loan accreditation), entrepreneurial activity.  As Jasmine discovered before it was too late, women not independently wealthy must labor to survive, like men, either in a career or in a form of domestic or sexual service, to a husband, family or both.
What's needed now are not just rooms, but salaries of our own, in careers that don't bottom out upon our advancement, and domestic partnerships that don't bottom out when the human commodity (the wife) reaches her shelf life in consumer capitalism (i.e. mature age).  "Should Sancho Panza, Oroonoko, Moll Flanders, Frankenstein's monster, Queenqueg, Tom, Lily Bart, Josef K.., Lolita, and Om, in A Fine Balance, really have no say in their own fates?" asks Jane Smiley in Thirteen Ways of Looking at the Novel, broadening the live question, apropos to the health care crisis in America, of whether being able to cultivate the means to acquire needs, to echo Marx, let alone pursue one's teleological ends without bearing the stamp of manufacture from a husband, or suffering, in silence, an exploitative labor situation, is a privilege, or a right.
 
_______________________
Virginia Konchan's poems have appeared in Best New Poets, The Believer, The New Yorker, and The New Republic, her criticism in Workplace:  A Journal for Academic Labor, Quarterly Conversation, Barzakh Magazine, and Boston Review, and her fiction in StoryQuarterly and Joyland, among other places.  The recipient of grants and fellowships to Scuola Internazionale di Grafica, Ox-Bow, and Vermont Studio Center, Virginia is co-founder of Matter, a journal of poetry and political commentary.  Currently, she is pursuing her PhD in the Program for Writers at the University of Illinois at Chicago.