1. Chicago Printmakers! Check it out:Anchor Graphics Artist in Residency at Columbia College * Completed entries must be received by September 28, 2013 * Notice of acceptance will be emailed by November 4, 2013. * The residency dates will be scheduled by arrangement
Anchor Graphics is offering 9 three-week residencies this Fall/Winter/Spring from December, 2013 though August 31, 2014. The residency is intended to provide time and facilities for an artist to work on a specific project. This residency is directed towards emerging or mid-career artists proficient in print-media. The selected artist will be provided with shop time, space and some resources to work on projects as articulated in their proposal.  More info here.

2. Want to write for an LA art mag? Deadline for submissions: September 3, 2013. Publication date: Fall/Winter 2013 
VIA Publication is now accepting submissions for Issue 02. We are open to many forms of content: essays, photography and text, interviews, reviews, and bodies of work. We ask that all written submissions relate to contemporary art, music, and food culture in or around Los Angeles.  Please submit a 500 word proposal, supporting images and a writing sample to info@viapublication.com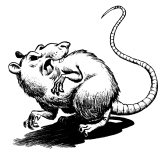 3. And another writing call (but you have to send pitches today) submit to Rattle – A Journal at the Convergence of Art and Writing
We are very pleased to now be inviting submissions for our fifth issue of Rattle — A Journal at the Convergence of Art and Writing.  For our fifth issue the submissions guidelines remain the same as previously, and can be found at our website: http://rattlejournal.org.uk/submissions/ Rattle is a journal of art, writing and thought. Submissions may include, but are by no means limited to, theoretical and critical writing, page-based artworks and projects, reviews, fictions and poetry. We are actively seeking innovative approaches to working on the page. Interesting and unusual submissions are encouraged regardless of their form or subject. In the true spirit of Rattle, we particularly encourage submissions of collaborative work, projects in series and pieces which develop innovative ways of bringing image and text together. Guidelines and past issues here.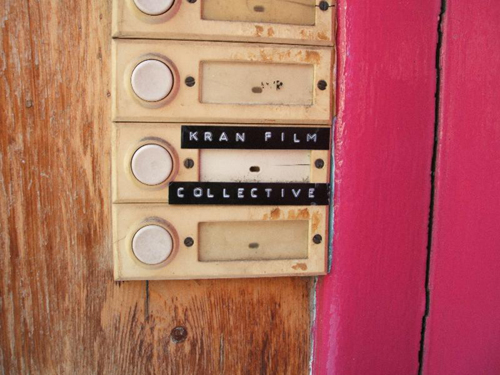 4. KRANFilm Resident: OPEN CALL for curators and researchers in video and film art. Deadlines 10th September 2013, and 24th September 2013.

In October and November 2013, KRAN Film is organising in Brussels two residencies for cultural operators, with a particular interest in independent, non-commercial video art and art films. During the period of 10 days, each resident will have the opportunity to visit Flemish film and video archives (Argos, VAF, Cinematek, Plus-tot te laat, Cinema Nova, Auguste Orts, 68septante, Kran Film); meet Flemish film makers and film professionals; deliver a lecture, debate or presentation at the RITS School of Arts; and present a screening programme at Beursschouwburg. In total, two residents will be selected – one for the October and another for the November residency. The residency offers travel costs to Brussels (return ticket – limited amount), accommodation, per diems, fee and a small budget for screening rights costs. check it out here.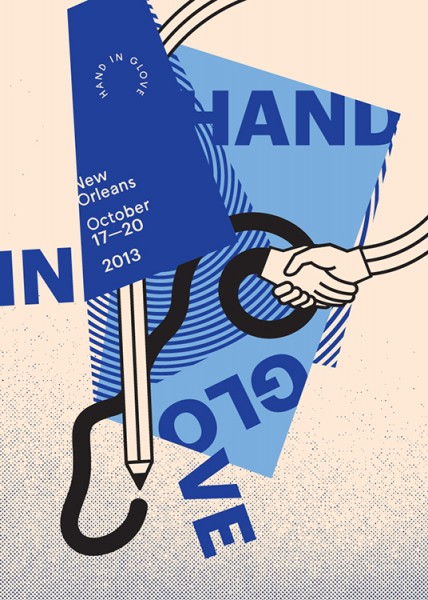 5. Registration has begun for the Hand-in-Glove 2013 Conference in New Orleans hand-in-glove.org
Press Street is proud to be the host organization for Hand-In-Glove 2013, a national conference for independent visual arts organizers working at the crossroads of creative administration and studio practice. Hand-in-Glove 2013 will take place in New Orleans Thursday, October 17 through Sunday, October 20, 2013. Hand-In Glove is an itinerant conference started in 2011 by ThreeWalls in Chicago, IL for artists and organizers participating in a national dialog on creative activity happening outside of traditional institutions. The conference aims to facilitate supportive and deepening conversations on the pragmatic realities and imaginative possibilities of organizing exhibitions, re-granting programs, publications, residencies, public programs, platforms for projects, and a variety of other programming that challenges traditional formats for the production and reception of art at the grassroots level. The conference welcomes spaces and projects that are self-organized, independent, and noncommercial. It also welcomes organizations that started small but have grown big, retaining the artist-run values and priorities that were a part of their founding. More on that on their website here.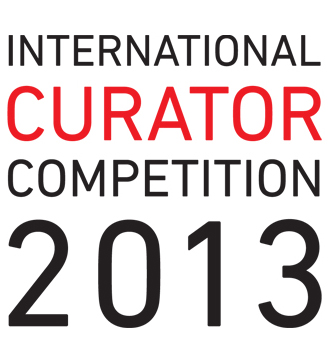 6. Akbank Sanat is pleased to announce the second edition of the International Curator Competition. Curators are invited to submit proposals by September 10, 2013.
Started in 2012, Akbank Sanat International Curator Competition has the goal to provide support for emerging curators, reinforce interest in curatorial practices, and encourage new projects in the field of contemporary art. The winning curator is given opportunities to realize the proposal as an exhibition that will take place in the first half of 2014 at Akbank Art Centre, Istanbul, accompanied by an exhibition catalogue and additional activities. The curatorial fee, the exhibition production, travel expenses of the curator/s and artists, the production of the catalogue and the additional activities will be covered by Akbank Sanat. Details can be found here.
 
---