Hackney in East London is an area which could easily be compared to Brooklyn: it is also London's poorest borough and has become a breeding nest for artist.
I get off the bus and the wind almost knocks me off my feet. Sophie Adams, an artist whom I'd pitched tonight's event is following. The streets are silent; everyone is wrapped in heavy winter jackets since a five day blizzard has been sweeping away any hope of summer.
Our destination is an old Inn I thought closed for a long time. The Islam green paint is peeling off and scaffoldings are plugged onto the pub's façade like a fixation ring on a triple fracture. Through the window, there are no more chairs, no tables, the juke box is burst open; panels have been ripped off the wall and the paper is shredded; what was once a warm public house has been lynched and hurled in a corner left in shock. As the door opens Sophie hides behind me.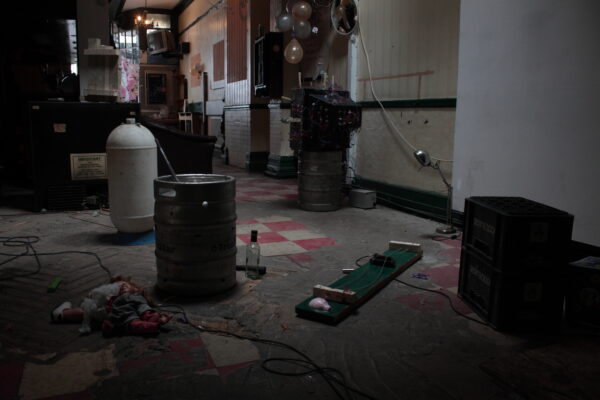 We are here for Black Metal Chicken an event organised by the band Corporate Psychosis, an apocalyptic noise band funded by Henrik Heinonen with Oscar Gaynor and Matthew Peers. At first it looks like the building is being squatted and these events are not common in London. Since squatting was made a criminal offence in the wake of the 2012 Olympics as part of a right-wing "clean-up", it is tough: facing a maximum imprisonment of 6 months and a hefty £5.000 ($7600) fine, most places would avoid promoting their cultural stand unless acting for the community. But this is not a squat, it's a rented space that will be knocked down in a month and turned into flats.
It is colder inside than outside but at least we're off the freezing wind; booze will be de riguer. Two sofas, a large wooden table and a huge brown chrysalid mounted on the wheeling stem of an office chair are what makes the furniture. An empty television with a mannequin's face in it is lit by red spotlights; wrapped in the leg of a woman's tight, little hooks are stringed to tiny engines pulling on the fabric; the face swells. It's repelling, edgy and bleak.
"Mutation and identity is what's center to my work, it is noisey, a kind of kitsch overload," tells me Victor Ivanov a tall and broad bleached blond man. "What's the plan tonight? What are we meant to see?" I bluff. "We don't know…yet," he answers secretly. "We have been asked to be here but we don't know what we are meant to do. Although we have ideas but we are just waiting for them to be called into action."
For the next 20 minutes I will be talking with Ivanov and Andie Macario – another of the artist who wears a luxurious violet wig she combs with her fingers. We discuss London and how much we all struggle to afford a living. Sophie comes back from the corner shop with a bottle of vodka and a mango juice carton.
People slowly arrive and I can tell looking at their faces that I am the only one who knows what is going to happen: risky masochistic performance, violent creative clashes mocking humanity, Noise – but in what order?… The lights are dimmed and candles are lit up. There is no music but the constant hubbub of people conversation as the place is filling up.
It's nine pm and it seems that nothing is in the way to start. Artists have mixed with the crowd, and they don't know what is meant to happen. They seem to be waiting for the curator, Heinonen running around hectically, like a Gerbil in a small cage. In fact it's all in the role play he'll later tell me. "Are you the ceremony master?" I ask him. "I got Ivanov and Macario to be present here tonight because I trust what they do and I like the way they work, they are very serious."
"Tonight there is a collection of people who are concerned about what is happening to us. But I wouldn't call myself a curator. I hate the word curator; my work is more like "organising exhibition". It starts with a space, place, site and it always has some particularly meaning, narrative, its history and also ideological connotations that comes with the space, which you have to take into account. I don't work in a studio, I am not into this tradition of gallery space and so on. I think we have to figure out something else, something different from art with a big "A"."
Suddenly, we're told it's time to eat and that "black food" will be served. On the table are smoking breaded lamb hearts, fried calves liver, haggis, roasted aubergine and black bread, all free of charge. It feels like a feast of vanity. "Why Black Metal Chicken?" I ask Ivanov. "Because we wanted to stuff speakers into that cooked chicken and play Black Metal through it."
Then there's a move. As about fifteen of us are sat around the table, the Benny Hill tune is hurled out of the speakers from the back of the pub and I see Ivanov wrapping his hands around Macario's neck, strangling her. Macario's face has turned a reddish mauve; she coughs, a touch of white foam forming at the corner of her mouth, gasping for air like a fish out of water. It doesn't feel real but I can tell by the sombre air behind Ivanov's mask that he is choking her.  Everyone has left the table, and stand around the performing couple. Should it be stopped?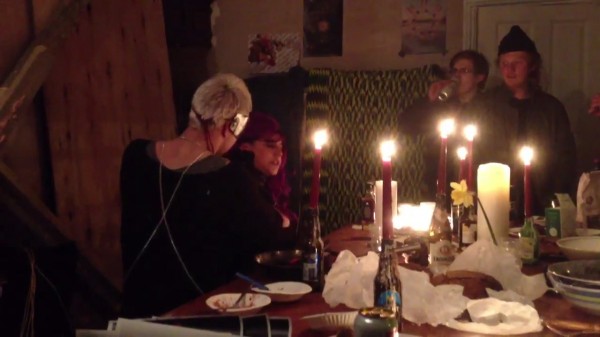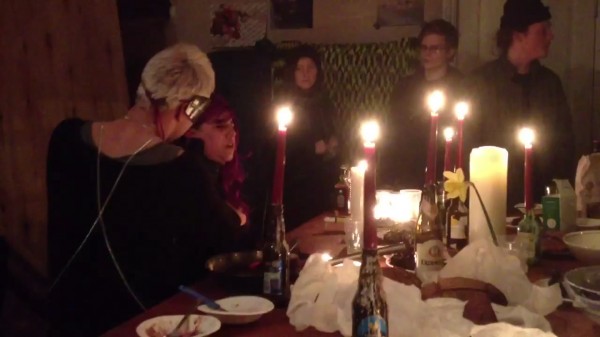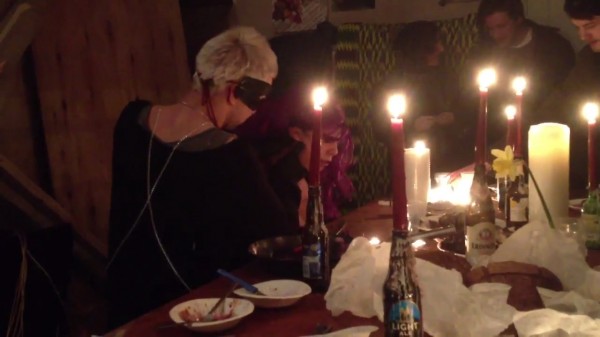 "Why are we watching that? Are you all right?" erupts Sophie. Macario is about to pass out.
And release. The music stops and a long silence floats thick in the air. It was somewhere sexy but very grotesque and we watched. Till the end. He could have left her dead. We wouldn't have moved…
But it was meant to be a performance; something shocking that was played to aggress. Adrenaline had kicked in and it was hard to go back to the food. We wanted more. Suddenly, the whole place roared with discussions.
I hear that it was the first time they'd performed in front of other people. Ivanov is shaking, speaks very fast and occasionally stutters. "It was a good feeling but there were dangers. It was good because nobody knew what was going to happen, then this girl asks "are all right darling?" It was quite something."
He seems hard for him to stay focus. Sophie appears on my back: "I thought the timing was good," she says. "Just as the audience were eating, helping themselves to food. If I didn't know it was a performance, I would have been concerned, it relied heavily on our knowledge and trust that this was a performance. I think, they were trying to communicate the uncanny, notions of sadism, the erotic.  Perhaps, too, how vulnerable we are to another person's decision to harm us?"
"It was nerve racking," says Macario very slowly. "I didn't know when it was coming. We decided not have control when it was actually done so the curator put on the Benny Hill theme tune and we got cued in." The anticipation as well was quite…But I have quite a high tolerance. I am in the fetish theme and I have this character that has a name, she is a performer and she likes to be looked at…it's kind of pieced to my art practice; it is a separate theme but I like to do things in public. Throughout my whole life I have been fed this idea that women are baby making machines and need to serve their man; I like to play with the idea of over-performing feminine identity through the use of drag and creating various characters for myself."
"Is it artistic?" I ask.
"I am an artist first and it is part of the world of the artist to perform a character as well; or a caricature from themselves. Because that's only the way you are able to be free and to be truly yourself. Because it's okay for an artist to be crazy; it's acceptable."
"You think?"
"You are quite limited, you have quite a lot of boundaries as a person. When you're an artist, or a performer it gives you this elevated freedom that perhaps you wouldn't have normally."
The second act starts. Heinonen puts on his baby mask and follows destructive sound performance with made up guitar, keg drumming and screams and shouts.
At that point I just wandered where I'd walked into. I was baffled and very much wandering whether this had any aesthetic sense or any meaning really. It felt as if we'd come to a point of transition, that moment when genre mutates and it's dirty and we put everything together and, chew, eat and digest; aesthetic was being stretched beyond rupture point to find its limits and ours. Theory and beauty mixed with the bloody guts of feminism, artifice and hyperreality. I saw rituals, erotico-porno art; hazy narratives and no reliable truths.
However, I felt the whole a bit too clumsy. As if playing too much with the shock factor in a way that "this shouldn't be shown, so here it comes." I saw their approach as a sort of unfocused radiating violence; they don't speak; they shout. They don't cuddle; they choke. They recycle the streets, they "attack" morals, social behavior and contracts, all at once and from every direction. A bit like a campaign without program.
Heinonen would later tell me that it started as a joke during a video show of Raymond Petitbon until it evolved into Black Metal Chicken.
The group believes that we are all "un-dead corpses" or "human being without a subject" since we live in a world preconditioned for social performance. Comparing liberal democracy to a totalitarian regime like Soviet Communism, Fascism or National Socialism, they engage the crowd to discuss and react within their own socio-political "trauma" in order to redefine themselves.
In a very Adorno-istic way, the group concentrates on cultural criticism and it's modernity: machine, violence, hyper reality and Post modernism exclusion: we have wandered too far out of the cave and lost our sense of humanity and the best way to re-identify as human beings is to test our morals; our emotions; our senses and nerves, all of what makes us humans.
"I am little bit more optimistic," Heinonen cuts. "This is what I try to express, I don't know if I succeed but our identity, ourselves is passed on to us by our parents and family and our identity is a form of power, limitation and control. Out of this we have to go "too far" if we are seriously gonna have some form understanding of ourselves. Seeing shocking images on the internet, where people are almost abusing themselves, as hard as I can, I try to see humanity in there. I try to see something beautiful or touching, or something that tells about this person, what is inside him or her.  See, I take Harmony Korine (Gummo, Spring Breakers) work very seriously, I think he manages to do something good out of this crazy jumble of stories, It's grotesque but it's beautiful.
---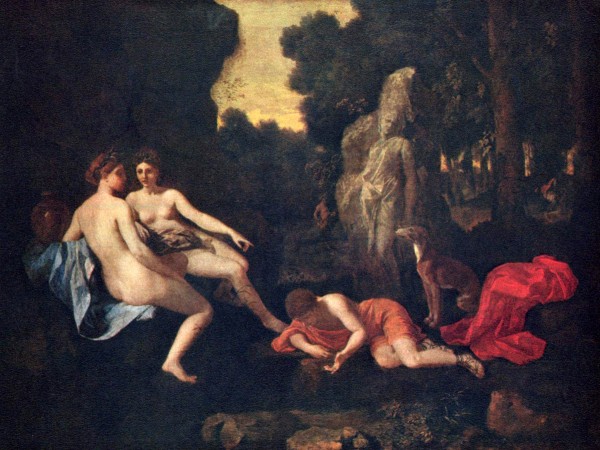 In my previous post, I have presented a series of scenes which highlight the enmeshment of humans and nonhumans both on theatrical stages and in the world at large. I have also suggested that such interconnectedness calls into question the pursuit of autonomy and emancipation as it was set up by discourses on modernity and modernism. Today, I will start to expand on that topic by trying to show, in a very concise way, how the modern pursuit of autonomy and emancipation from "Nature" ended up surrounding humans with mirror-images of themselves, eventually making narcissism a condition for modernity.
According to Kant, the Age of Enlightenment was the moment in history when humankind realised that autonomy from nature and free use of reason were its ultimate destiny. However, because thought had limits, Enlightenment was not only a programme aimed at the progressive liberation of reason but also, because of that, a project of critique, of recognising the barriers which thought mustn't cross if it is to produce valid knowledge. As a result, Kant eventually claimed that, because things in themselves are outside the mind and are only able to be judged once they have been converted into thoughts, thought is only ever able to think thought and never the things outside thought to which thought itself refers.
Following that, it is possible to identify the formation of a double separation of humans from "Nature" in Kant's project for Enlightenment: not only are humans separated from "Nature" once through the development of their exclusive mental faculties, but those mental faculties themselves, due to the conditions that must be in place for their correct operability, end up producing a second separation, this time a separation of through from world in itself.
It is this twice-enforced divide between human and world that can still be seen today as the epistemological paradigm grounding a great amount of work falling under the academic banner of 'critical thought' in the Arts and Humanities, a dominant methodology of scholarly work perhaps better represented by Michel Foucault's archaeology of knowledge. However, a crucial difference separates Kant from Foucault: whereas the former wanted to map the absolute limits of thought, the latter aimed to demonstrate how knowledge is always indissociable from power in order to then consider the possibility of future epistemological transgressions.
From Feminism to Queer Theory, from Deconstruction to Postcolonial Theory, the critical ethos of the Humanities, much indebted to Foucault's work, has taken as its job to reflect upon the limits of human knowledge in order to understand how what is taken for granted is in fact produced at the level of discourse through complex articulations of power and knowledge. By focusing on the performative nature of knowledge—how knowledge does rather than is—the critical project seeks to separate the arbitrary from the necessary in order to reveal how realities previously assumed to be universal are instead historically contingent. However, by falling victim to an uncontrollable suspicion of knowledge, contemporary critique ends up betraying itself as the only certainty it allows, the only truth claim it leaves unturned, is the one upon which critique itself depends for its own survival, i.e. the one that posits the historical contingency and performative nature of all knowledge.
The problem is that whereas the critical enterprise had, following the dawn of Modernity, been rightly concerned with calling into question beliefs such as those advanced by various religious doctrines and replacing them with scientifically validated facts, at the start of the 21st century and there being no beliefs left to disprove, criticality has now started targeting objective facts themselves, often by negating their existence or by turning them into a mere product of their dialectical counterpart, the observing human subject and its usage of language. Today, after the so-called 'objective reality' was found to always be the result of power-knowledge formations, human discourse has become the true cause of the world itself.
The unfortunate outcome of that phenomenon is clear: while scholars spend their time trying to expose the true conditions of (human) knowledge, the arbitrary nature of everything we know, very real phenomena are having rather real consequences: global warming is happening, the Arctic ice cap is melting, natural resources are diminishing, sea levels are rising, and old and new pandemics are still killing millions (unless you can pay to survive). In short, widespread critique has contributed for society's inability to act upon issues as pressing as persisting social inequalities or climate change. Furthermore, whereas, in Foucault's case, for instance, it was a tool of progressive left wing politics, today it has been taken up by right wing conservatives who use it to deny the reality of ongoing ecological disaster and even by fascists like those who insist Auschwitz never happened. In the 21st century, the only thing humanity seems to be able to do is to argue while hoping that one day the cows will eventually come home by themselves.
What we have ended up with is a species obsessed with itself, unable to grasp anything other than its own reality. In good 'ol Kantian fashion, thought is the only certainty; everything outside of it is just a muddy grey area. And so we are left able to look at nothing other than ourselves: our qualities, our capacities, our politics, our beauty (this latter, I hope to develop in my next post). Like Narcissus stuck by the lake or—better—like Narcissus drown in the lake, drown in itself breathing the water of his own reflection (happily ever after), we keep going until the day comes when, to misquote British poet Peter Reading, after heat waves and after heats deaths we reach absolute zero.
---
Culture's a funny thing; so many of us accept it as a ubiquitous and powerful force, yet we tend to undervalue the level to which it influences our choices. Cognitive dissonance of the highest magnitude.
I've seen this in high-relief over the last 18 months, commuting between Wisconsin and Brooklyn. From television to cuisine to high-art, culture seems bent on sanding us down even as we strut about thinking of ourselves as unique splinters in the side of society. And me too, flying back-and-forth, literally feeling above the fray in mind and distance. But with my family settled safely in Wisconsin, all that commuting ends soon. At which point I'll be back on the ground, in the fray, trying to protect my nose and exposed fingers from the ever-normalizing orbital sander of prevailing culture.
April 8 will by my last Thoughts from the Cultural Divide from the trenches.
Speaking of rugged individuals and sandpaper, today I showed my class the famous photo of 'The Irascibles' along with segments of Hans Namuth's videos of Jackson Pollock in East Hampton. The imagery seemed especially dated this time around. So musty and conservative. I had to work harder than usual to remind myself that the New York School once represented a viable avant-garde. One woman. All white and self-satisfied. All in suits and clean-shaven, though Theodoros Stamos has a mustache in the photograph that would humble the most pretentious Brooklyn bartender.
As mothballed as the New York School seemed this morning, the contemporary alternative as described in Randy Kennedy's New York Times article about contemporary social practice didn't seem any more promising when I read it tonight.
The piece, "Outside the Citadel, Social Practice Art Is Intended to Nurture" describes a movement of art centered on affecting social change rather than making objects for the marketplace. All fine; fighting for a good cause is hardly something to root against. But the quick rise of this approach to art feels somewhat overt to me. My suspicion is that social practices, like much art throughout history will end up sacrificing content on the altar of self-conscious form. Form that will become apparent only after the initial seduction of the movement has evaporated. Or to paraphrase Roland Barthes from Mythologies, "a little formalism turns one away from History, but a lot of it brings one back to it."
Even more to the point, and to my skepticism, Michael Kimmelman from a piece called "DIY Culture", in the New York Times a few years back:
"The myth of an avant-garde serves the same market forces avant-gardism pretends to overthrow. Art may challenge authority; and popular culture (this includes clownish demagogues like Glen Beck) sometimes makes trouble for those in charge, the way Thomas Nast's cartoons did for Boss Tweed in Tammany Hall. But art doesn't actually overthrow anything except itself, and never has, not in 19th-century France or 20th-century Russia or 21st-century China or Iran. Even when it manages to tilt popular thinking, it still ends up within the bounds of existing authority, and there has never been a true "outside" that really stayed outside: public consumption, by definition, adapts to the change, co-opts and normalizes all culture."
The pop analogy I often use to explain this phenomenon is the life cycle of a fashionable name. Take, "Jennifer" over the last 50 years. Not biblical and of obscure origin, the name just kind of tipped over into the popular consciousness in the 20th century. It went from the 20th most popular name in 1965, to 10th in 1966. It was the single most popular baby name from 1970 through 1984, but by 2000 it had fallen out of the 25, usurped by all the Abigails, Brianas and Madisons. While one can't determine which mothers were channeling popular consciousness and which were drawing from their own independent creative sources, the numbers suggest most are a case of the former.
Like Jennifers, art come in waves that build, crest and crash. This might all sound a bit cynical, but it shouldn't. It's not the name "Jennifer," nor that my neighbor here has a Green Bay Packers flag mounted to his house, nor making art as social practice that pricks me, it's that the numbers, the movements and the waves all suggest that culture is shaping us while we think we are in control. That we picked 'Jennifer', and the handlebar mustache, and the social practice, and the DIY collective gallery space in Ridgewood, when in fact, they probably picked us. And, who knows, maybe you were inspired, but we should have some humility because the numbers show that you and I aren't as fiercely independent as we might think.
I've also gleaned via crude armchair sociology over the past year-and-a-half that, yes, it's probably true that Brooklyn gets bartenders with handlebar mustaches a year or two earlier than Wauwatosa, Wisconsin, but being the first to start a wave of pretentious affection is a dubious distinction, and simply more proof of cultural homogenization, not individuality. And we should make doubly sure that our art doesn't follow the same trend psychology that our facial hair does.
So I suggest we leave the handlebar mustaches to Theodoros Stamos and try to avoid being battered and worn down by the relentless waves of culture.
---
Audio clip: Adobe Flash Player (version 9 or above) is required to play this audio clip. Download the latest version here. You also need to have JavaScript enabled in your browser.

download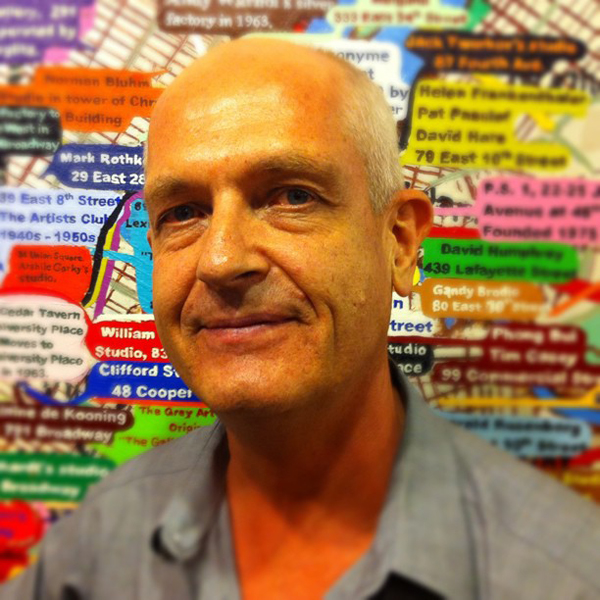 This week: Amanda and Richard talk to Loren Munk about his career, his paintings and his secret life as James Kalm of the Kalm Report.
The artist Loren Munk (born 1951) is a maker of contemporary paintings. He is known among New York artists primarily for his cubistic paintings of urban imagery. Munk also has received accolades for his drawings and mosaics. He differs from traditional mosaic artists by the manner
Munk's work debuted in SoHo in 1981 with a double show at J. Fields Gallery and Gabrielle Bryers. Since then, he has overseen a truly international career. In addition to exhibiting in Brazil, France, Germany and the United States, Munk has received national and overseas, public and private commissions. He is well represented in important collections throughout Europe, South and North America and the Middle East.
Most recently, Munk has been producing a series of paintings which tackle the subject of art itself through a historical and diagrammatic lens. Also, he has expanded upon his role in the artistic community, publishing numerous reviews and essays, curating and promoting several shows, and offering his acknowledged expertise on the Williamsburg arts scene.
Munk documents the New York art world in YouTube videos, using the name James Kalm. The Kalm Report is shot from a first person perspective using a hand held camera. Kalm arrives at an art show by bike—he calls himself "the guy on the bike"—and then walks through the show while providing commentary.
---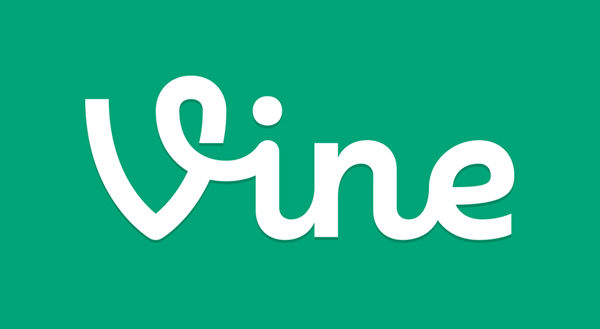 In the past couple weeks a myriad of media outlets have been chomping at the bit to comment on the first sale of a piece of art made on the rapidly rising social media platform Vine.  The work in question was made by Angela Washko and presented at the Moving Image Fair by Kyle Chayka and Marina Galperina in their Shortest Video Art Ever Sold (SVAES for short) booth produced in collaboration with Postmasters Gallery. The sale of the work has been quickly marked as an easy target for many critical articles for a variety of reasons, however I feel that most takes have missed some of the more salient issues that surround this sale. I sought out Chayka, Galperina, and Washko to discuss not only their intentions with the project but also to examine what exactly this sale might signal in terms of a potential future for new media art production and saleability.
Before continuing, I feel it's important for me to say that I have serious misgivings about what the gesture of this sale means for contemporary digital art. That being said, I feel like the media coverage of this event hasn't given the participants a proper due, or has often been delivered from a somewhat askew and reactionary perspective (which I also might be guilty of). Although what follows is not an attempt to "get the story straight," I'll try to curb my personal trepidations in favor of unpacking the intentions of this project. Discussing the implications of this sale – albeit from my hesitant vantage point – come from an underlying respect for the curators to find ways of challenging media art and it's location within a contemporary market.
On first glance, SVAES presents itself as a very self-assured project in that it immediately places these works in the context of purchasing and ownership. As a markedly youthful project, SVAES revolves around showing Vine as a kind of media art shopping-network/sketchpad. The rapid adoption of this product by artists working online (from Ryder Ripps to Rollin Leonard) seemed of particular interest and importance for the curators. In our conversation over email, Chayka maintains that his and Galperina's intention was always aimed at being tongue-in-cheek. Through employing this trending technology, Chayka articulates how initially the idea of asking artists to use Vine was a way of creating a semi-satirical entry point for this type of work within a larger art market:
I don't think SVAES was trying to present any particular kind of aesthetic or enforce a style; it was just about giving artists an opportunity to try something different, more improvisatory. For many of the artists, video isn't even their primary medium. This is more like a quick, expressive sketch, a video doodle, which seems like what Vine is made for.
Much of the press around SVAES positions the booth not only as a – in my mind seemingly unnecessary – bridge between video art and netart (as Chayka articulates) but also as a way for fairs to start to include artists primarily working through the web. This kind of representation of a netart community points to the abnormality of netart to be shown within the art fair circuit (artists participating either lack typical gallery representation or have decided to work outside of/parallel to traditional art markets). A result of this representation – combined with the curatorial decisions of Chayka and Galperina – is that the booth acted not only as a segue for netartist to be considered within a video art context, but also served as one of the first representational outposts of this generation of artists within a bigger art market. There have been other efforts and offshoots, including LikeArtBasel, but the specific intentions combined with internal support from the Moving Image fair mark it in specifically unique ways. As a result, the SVAES project coyly suggests to the traditional art world a need for opening up traditional methods of distribution for the sake of staving off cultural obsolescence.
This attempt at expanding horizons was a particularly important gesture for Chayka, especially when considering how digital art inherently disrupts the standard channels of art collection and distribution. An important aspect of this disruption comes from the way that the curators dealt with asking artists to use this social media platform. Artists participating in SVAES withheld their videos from public consumption, only to be viewable at the Moving Image booth. If a work was purchased, however, the responsibility of distribution and hosting was put to the collector.:
The social media tie meant that until the piece was bought, you couldn't see it online — the artist couldn't publish it, no one could share it, it functionally only existed in the gallery space, it had scarcity. But then when it was bought it was put online instead of taken off, with the imprimatur of the collector. Collecting is at times a very public act, and people should be proud of the art they buy and the artists they support. Through the Vine format and the SVAES project, we mad a meaningful way for them to do that.
The proposed, and eventual, collector had the choice of reposting the video back to Vine or to keep the work within private circulation. The sale of a work implicates the collector in deciding whether or not to allow the work to return to its native networked environment. This curatorial decision is where – in my opinion – the art in SVAES lives.
The unfortunate result of this artistic gesture is that it inadvertently undermines the work of the individual artist. In other words, Washko's work – and other SVAES pieces – becomes a foil for a curatorial critique of the art market. Washko's Vine is rendered somewhat irrelevant as soon as it is sold since the work no longer becomes about the artists and their piece, but more about the curators and the collector; at least this shift is where we find ourselves after the purchase has been complete. This process is not exclusive to SVAES as a model/format, but I wonder if the execution of this project is just highlighting an already standardized procedure within contemporary art sales in the form of an intentional gesture. If this is the case, maybe I'm not giving enough credit to SVAES. Even if this were so, the agendas involved in SVAES speak more directly to collection, distribution, or the way the net is expanding these horizons, and not to the content of each piece.
This is particularly worth noting given the content of Washko's piece, entitled Tits on Tits on Ikea. The work, a shortened alternative of a longer video, was in part made "as a reaction to all of the [already existing] homemade porn vines," while also following in a line of feminist investigation/criticism that informs Washko's practice. To undercut this content seems to work against the artist's intentions of reflecting on this platform and the performative possibilities of short-form networked-video. When asked about the altered status of the work, Washko shared her ambivalent feelings about the overall process:
The thing that is important to [the Moving Image Fair] is that this so-called groundbreaking "Vine-art sale" happened within a framework they own.  So it feels especially shitty when I'm not getting any love from them and also taking all of the heat for this project in several extremely spiteful articles, which I must admit are fun to deconstruct and respond directly to. I am thankful for having a very supportive community who are talking to me a lot about this experience as I try to process it, because it's been really weird… this unexpected media response to this piece was really hard for me in a way, because this was a work I wasn't ready to talk about yet.
Washko continued to explain how the sale of her vine went to a collector who has previously supported her work (Myriam Vanneschi), and that the $200 sale was a particularly personal gesture of a sustained artist-collector relationship. More importantly, the pointed backlash against Washko as an artists (as opposed to Vine as a product, or the Moving Image Fair as a cultural institution), strikes a disturbing chord since SVAES as a projects wants to critique institutions and not makers. Perhaps the vehement misrepresentation of the work and of SVAES speaks to the problems of presenting and selling work that embraces the sketching quality of Vine that Chayka discusses above. In my mind, relying on social networking as the primary platform of creative production is in itself a pressing problem within online art communities, and should be viewed as one of the primary sources of skepticism put toward this medium. Washko, however, discusses how this reliance is now part and parcel for how artwork is being made online:
We are already reliant on facebook/twitter/whatever to distribute work because the gallery system doesn't support this kind of work and we realize that we have access to like-minded artists across the globe, and we can support each other by helping to find contexts where this work will be supported for each other.  I think it is surely problematic to reinforce the value of these branded, evil(!) channels, however it is hard to deny the benefits they have to broadening audiences and finding better contexts for work. 
Perhaps the underlying problem here is that artists working online (at least in America) have decided to choose either gallery representation or social media; both formats necessitating a sidelining of personal politics in favor of reaching a larger and more lucrative audience. For those that choose social media in favor of traditional gallery representation, the artist is left in a particularly vulnerable position since their personal web presences acts as a stand-in for institutional safeguarding (i.e., a museum or curator can take the brunt of criticism and not the individual artist). The sacrifice is becoming more and more daunting as issues of digital ownership and intellectual property online are quickly mounting an End User License Agreement event horizon. The problematic that Washnko describes is perhaps the central location of where my reservation against SVAES lies. When an artist makes work specifically for the context of any given social platform – whether by choice or by invitation – the work unintentionally becomes a supporter of that brand. Perhaps the most troubling thing is the willingness on the part of the artist or curator to submit themselves to the whim of a more dominant cultural identity like Facebook.
This is particularly the case when a work made with social media does not address the material specifics of that platform. At the opening comments at the Tumblr Art Symposium held at 319 Scholes, Christiane Paul addressed how few artists working in social media actually use the infrastructure or material of that media as a resource of creativity (a telling differentiation between the current generation of netartists and their predecessors). Paul quipped (and I'm paraphrasing here), "Are we really talking about Tumblr Art, or merely talking about art on Tumblr?" To that end, if artists online are willing to be making work using social media platforms, then how is that work reflecting on the platform on which they are distributing? More importantly are we even at the point now where questions like this are still relevant? Although SVAES is moving toward this critical position by questioning distribution, access, and ownership, in doing so it renders the content of each individual work as negligible and ultimately subservient to being just another vine in a digital bramble.
---