1. Chicago Sky Interior at PSA Projects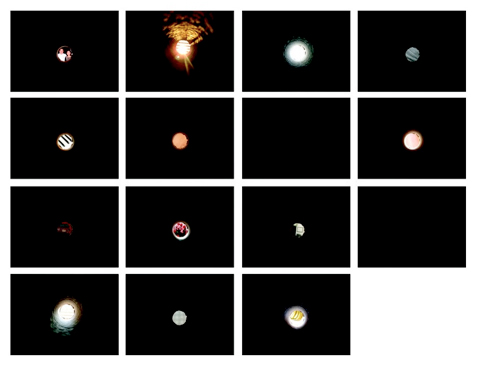 Work by Jovencio de la Paz.
PSA Projects is located at 2509 N. Lawndale Ave. Reception Sunday, 6-8pm.
2. GASPAR / HALL at The Franklin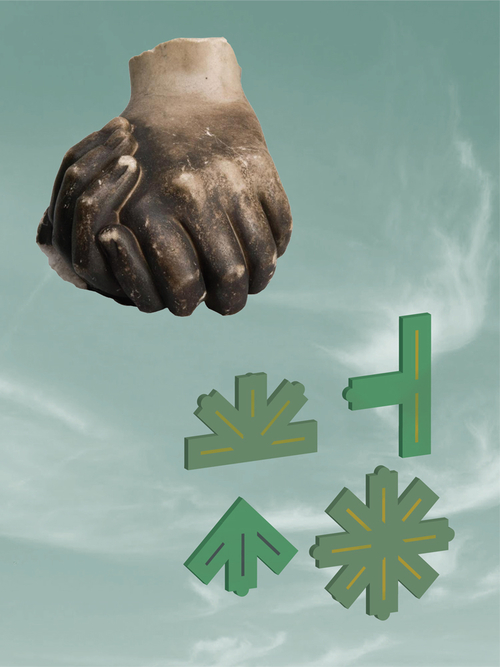 Work by Maria Gaspar and Andy Hall.
The Franklin is located at 3522 W. Franklin Blvd. Reception Saturday, 7-10pm.
3. Old Work/New Work at Happy Collaborationists
Work by Garett Yahn.
Happy Collaborationists is located at 1254 N Noble St. Performance Saturday, 7-10pm.
4. Typeforce 4 at Co-Prosperity Sphere
Work by Alex Moulitsas, Alexa Viscius & Drew Ryan, Anthony Lewellen, Baozhen Li, Lucky Pierre (Bill Talsma, Michael Thomas, Mary Zerkel, Holly Abney, Travis Hale, Kevin Kaempf, Jeffrey Kowalkowski, Heather Lindahl, Tyler B. Myers), Blazo, Chris Branson & Jeremy Van Cleef, DePaul University Graphic Design Student Chapter (Chris Kalis, Samantha Rangel, Julia Simplicio), Drew Tyndell, Emily Haasch, Franchec Crespo & Adrianne Hawthorne, Greg Calvert, Jason Frohlichstein, Kelly Dorsey & Tricia Chamberlain, Kyle Louis Fletcher, CMYKittens (Laura Rafson, Maria Squeri, Erika Galvez and Liz Rosenberg), Slightly Insulting Chicago Posters (Lauren Schroer, RC Jones, Jeni Brendemuehl), Lou Medel, Renata Graw, Tanawat Sakdawisark, Todd King, and Double Blind (Victor Fong, Stephen Lee, Simone Martin-Newberry, Aaron Maurer, Lou Medel, Margo Yoon).
Co-Prosperity Sphere is located at 3219 S. Morgan St. Reception Friday, 6-11pm.
5. I Know Nothing, Daya at Chicago Art Department
Work by Vanessa Luna, Cassie Hamrick, and Jen Gorman.
Chicago Art Department is located at 1932 S Halsted St. Reception Friday, 6-9pm.
---
Introduction
Full Radius Dance, a physically-integrated dance company based in Atlanta, premiered its work Touch in January 2013. The piece was inspired by executive director and choreographer Douglas Scott's decision to retire from professional performance, causing him to feel depression, which he realized was the result of no longer having physical contact everyday in the studio. He began to ask himself why touch, the physical act of making contact, was so important to him. What does it mean to touch and be touched? What does it do physiologically to the body? What does touch mean in gaining understanding of one's own body and the bodies of others?
Touch, in its multiple parts involved dancers of varying bodies and abilities. As a physically-integrated dance company, Full Radius' dancers are both abled and disabled, some use wheelchairs in their everyday lives. Scott first became engaged in this practice through a workshop offered at the Atlanta Civic Center where he realized that all bodies do not move the same way that his does and that there was opportunity to explore the "limits of physicality" with various bodies. [1] He now teaches classes and workshops at the Shepherd Center, a hospital and rehabilitation center located in Atlanta that specializes in medical treatment, research, and rehabilitation for people with spinal cord and brain injuries.
Watching Touch
The theater is dark and quiet. A rustling begins to grow louder. Shapes of bodies start to come into focus in the dark as they move across the stage. It sounds as if someone is sliding across the floor. Music begins. Light, pouring in from stage right, begins to grow brighter, illuminating the mass of bodies arranged organismically stage left.
When the lights are finally up, I see three of the dancers seated on the ground, two of which were in wheelchairs in the previous piece. This piece, titled There Is No Such Thing As Mistakes and choreographed by Lori Teague, explores "the situations we find ourselves in and the situations we put ourselves in." The dancers in this piece arrange themselves almost as if they are part of one body, one organism, with interrelated parts; the mass of bodies on the stage writhes and moves together. As the dance progresses, the breath of each dancer becomes more audible, another rhythmic element to the accompanying music. Teague explained that her interest in this piece was reaction time; how does the body respond in the moment of contact or confrontation? While watching the piece, a growing sense of physicality presents itself. While watching the bodies roll across the stage, one of the dancers gets up and staggers toward another dancer, using the other's body for stability, resting her weight on his shoulders, my body began to move itself. I noticed my feet were responding to these movements; during tense moments, my leg would extend outwards toward the stage; during moments of relative calm, I was able to relax my feet to the ground. This aesthetic experience not only registered in my eyes, but my muscles registered the movements of the dancers.
In this aesthetic experience, my body phenomenologically responds. This response, though potentially activated through mirror neurons, may lead to particular perceptions of the body that carry with them particular associative meanings. If my body can "feel" the weight of the other's body on me for support, or if my body can "feel" the need to rest upon another, does this experience open possibilities of bodily awareness?
Does this awareness carry forward after I leave the theater? Edward Warburton, a dance theorist writes about what happens when we observe another's movement. He describes it as "observing others' actions involves both a covert simulation of the very same action—a process crucial in imitative motor learning—and a modulation of resonant action systems that seem to be important in superior perceptual abilities" [2]. Interestingly, during the section the "Science of Touch," Scott is on stage with the dancers and describes some of the physiological mechanisms of touch, including that of mirror neurons. In some way, the attention to mirror neurons allows for an empathic response to even the viewing of someone being touched.
In watching dance, the viewer's visual experience coalesces with a visceral experience, but is opticality necessarily primary in the "viewing" of dance? If the dancer's body does not reach out and make contact with my skin, is it possible for me to still feel her body? In the dance, can I begin to "know" the dancer's body as it moves across the stage, at times making contact with other bodies? Erin Manning, a cultural theorist and political philosopher who writes on tango as a cultural practice, writes that "movement can be felt before it actualizes." [3] In order to view a dance as dance, a piece that uses bodily movement as material, the viewer has to come to the performance with an understanding of her own sense of bodily movement. For the philosopher Maxine Sheets-Johnstone, movement is the primary vehicle for sense-making and knowledge-making of our world. In her book The Primacy of Movement, Maxine Sheets-Johnstone writes:
"In making kinetic sense of ourselves, we progressively attain complex conceptual understandings having to do with containment, with consequential relationships, with weight, with effort, and with myriad other bodily-anchored happenings and phenomena that in turn anchor our sense of the world and its happenings and phenomena." [4]
Other bodies are included in this world's happenings and phenomena.
During the final piece of the performance, the featured piece titled Touch, there were moments when dancers in chairs would balance their weight on an edge of one wheel over dancers lying underneath the chair. Hands reached out to grasp each other, distributing the weight through the arm muscles, from one shoulder to the next. Watching the performance, I was sitting in anticipation of a sudden shift in gravity, a moment of almost catastrophe. Reflecting on the piece now, I ask myself, how am I supposed to see these bodies that were moving before me?
In the case of Full Radius Dance, which presents the viewer with bodies that she does not typically see in a dance performance, what does the viewer and the viewer's body learn? I leave the theater and the reverberations of rhythm remain. What do these vibrations unhinge within my body? Are they making new connections with any of the mixed-up material that was disturbed by the vibrations? Making sense of the dancers' movements and bodies requires me to make sense of my own – this is a reciprocal movement. The question remains whether the origin of this movement and knowledge exists in myself or in the dancer's body that I watch roll across the floor.
— Meredith Kooi; meredith [dot] kooi [at] gmail [dot] com
Notes:
[1] Personal conversation with Douglas Scott
[2] Edward C. Warburton, "Of Meanings and Movements: Re-Languaging Embodiment in Dance Phenomenology and Cognition," Dance Research Journal, vol. 43, no. 2 (Winter 2011), 72.
[3] Erin Manning, Relationscapes: Movement, Art, Philosophy (Cambridge, MA and London: The MIT Press, 2009), 6.
[4] Maxine Sheets-Johnstone, The Primacy of Movement, 2nd Ed (Amsterdam and Philadelphia: John Benjamins Publishing Company, 2011), 118.
Images:
DANCE informa. danceinforma.com. Photos by AMN photography. http://www.danceinforma.com/USA_magazine/2013/01/20/full-radius-dance-premieres-three-contemporary-works/
---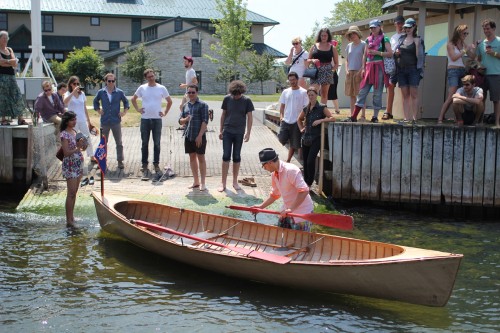 Launch of the Massicot | Credit: Kendra Sullivan
Consisting of a current roster of seven members, Mare Liberum is a self-described "freeform publishing, boatbuilding and waterfront art collective based in the Gowanus, Brooklyn." Jean Barberis, Ben Cohen, Dylan Gauthier, Anna Larson, Arthur Poisson, Kendra Sullivan and Stephan von Muehlen make up the collaborative-crew, who have been actively adventuring around New York City – and beyond – in a variety of boats made from free or cheap materials. While the members of Mare Liberum are typically described as artists, they are in fact a much more diverse group; among them – yes – artists, non-profit administrators, a poet, an industrial designer and an elementary school teacher. We recently had a round-robin discussion, including their thoughts on polyvalent art practice, the emergent dialog between waterborne artists and building a paper boat.
Tell me a little bit about the name "Mare Liberum." Where does that come from?
Dylan Gauthier: We borrowed the name Mare Liberum – which is latin for Freedom of the Seas – from a 17th century commentary which championed the natural rights of maritime trade and navigation and forms the basis of modern maritime law. Penned by the Dutchman Hugo Grotius in 1609, Mare Liberum sought to resolve a political debate between, on the one side, Spain and Portugal – who had been awarded halves of the earth by the Pope – and on the other, the Dutch – who had recently broken away from the Spanish Monarchy and were claiming their right to freely travel and engage in trade.
In taking the name we oriented the collective toward a study of past relationships with the water as well as to the present environmental threat to the sea through global warming but also the exploitation of oil resources and other risky undertakings that threaten the health and stability of this water-commons. For us Mare Liberum is also a bit tongue-in-cheek, since we were interested in getting out on the water for as little cost as possible, hence our translation and our website "thefreeseas.org"
Mare Liberum is known for building a small and humble boat called a dory, and more recently, canoes and kayaks. What attracted you to these particular kinds of watercrafts?
Stephan von Muehlen: For Dylan and I, coming out of the Empty Vessel Project, getting access to the water in NYC meant lowering the barrier to entry for everyone. Having a small, inexpensive boat makes it a lot easier than maintaining and keeping a big boat. They also each have their own histories that we tapped into for inspiration and historical context. The move from dories to kayaks to rowing skiffs to canoes charts a progression towards simpler lighter-weight boats that make it easier and easier to get out on the water.
Dylan: We were looking through a book of boat designs by the late John Gardner, who had been a socialist educator and labor organizer in the 1930s, but is better known as a writer of DIY boatbuilding guides and the head of the education department at Mystic. We were looking through some of his boats, which were already broken down into steps that the novice boatbuilder could build, and the Dory seemed just the right size for our first boat. It also had this long history of being a cheap and throw-about kind of thing that could be stacked on the decks of larger fishing boats and let out into the water in a hurry. We liked that.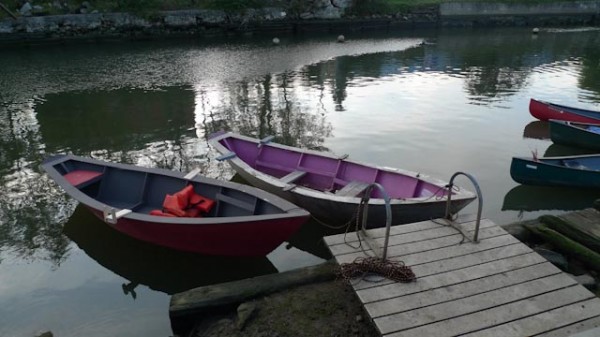 ML Dorys on the Gowanus | Credit: Mare Liberum
In the past, you've offered instructional workshops on boatbuilding, and you also offer templates and broadsheets with instructions describing how to build a Mare Liberum dory on your website. What are you hoping potential boat builders will do with their vessels? Are there practical – or impractical – results you hope to achieve?
Ben Cohen: I hope that potential boat builders will get out on the water! I think these boats are not quite practical, but good at breaking the mystique surrounding boatbuilding and boating. Getting over that hurdle I think puts people in a position to take a more serious approach to how to use the waterways here.
Dylan: The main thing for us was getting out on the water, exploring this open expanse around the hemmed in city, and as we figured out how to do this, we hoped to make this knowledge attainable by others.  We've lent a lot of our boats out – and also given instruction and hands-on advice – to artists, but we're not only thinking of our boats as art or as platforms for artistic inquiry. We really want people to be inspired to build their own crafts and explore the water around them.  So even if people aren't building our boats we think we're contributing to a dialogue about the uses of this public resource here in the city, and that connects with ideas about urban planning and design as well as with economic and environmental justice – so, who gets to live here, who gets to enjoy the city's wealth of resources, who gets locked out of the equation, etc.
Mare Liberum also maintains a publishing arm and produces broadsheets of the collective's boat constructions. To what extent is your publishing activity part of an effort to reach a wider public? Are you also thinking of your prints as creative documentation?
Stephan: I once told Dylan that without the publishing arm that places what we do in an art and historical context and serves to share what we have learned with other people, we would run the risk of being a bunch of dudes in a garage making boats for ourselves. Although that can be good too–and I might happily end up there one day–it wouldn't have been nearly as interesting or fun.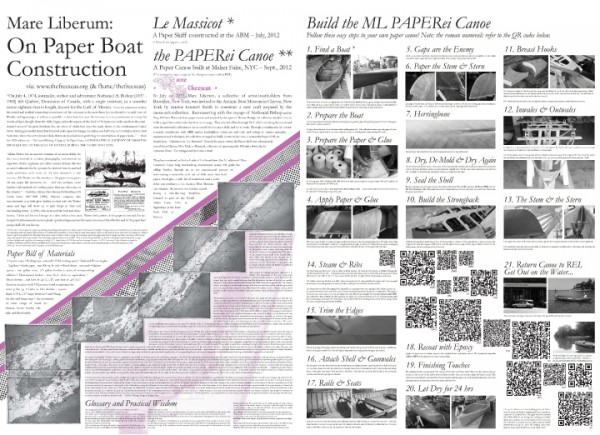 Broadsheet 7: On Paper Boat Construction (Le Massicot or the PAPERei Canoe) | Credit: Mare Liberum
Are you interested in defining Mare Liberum as art, activism or something in between? Do these distinctions matter?
Arthur Poisson: The difference between art and activism doesn't matter. The most important thing is to do what we want, what we think is of significance, and to stay involved in it. To distinguish it as art, publications, or work in the kitchen is missing the point.
Jean Barberis: I'm not interested in defining it. I like the inbetweenness. The boats as objects are never meant to be seen as pieces of art, even though they've been shown in museums and generally get a good response from the art crowd. I guess because it's a very hybrid and multifaceted project it touches a lot of people.
Ben: Looking from one side of this distinction to the other is the interesting part for me. It seems like people experience our project as a portal from one field to another; either they are a builder or activist and see through us to the art-world, or they are an artist and see through us to an activist or craft idea. When you see through the project you experience something you're not used to and your ideas about what craft can be or what art can be should change.
Dylan: I think the distinctions do matter, and also the distinctions don't matter. We go pretty easily between these at-times exclusionary "worlds." We also have this other connection which is to the historic boatbuilding community, which is generally not primarily interested in either the art or the activism but is still interested in our project and gets excited about our use of materials, etc.
While at its core, Mare Liberum deals seriously with issues like reclaiming access to NYC waterways as viable public space, there is something undeniably playful about your project. It feels close to childhood adventure fantasies – a creative circumstance in which a new and self-directed set of rules and conventions can be enacted.
Jean: Absolutely. My collaborations with the collective have resulted in some of the most amazing adventures: Exploring a boat graveyard with Marie Lorenz as part of Flux Factory's going places doing stuff, racing kayaks around Maumau Island with Swimming Cities, and of course rowing a paper skiff 180 miles from Clayton, NY to Montreal. Honestly my childhood fantasies weren't nearly as wilds as these journeys turned out to be.
Kendra Sullivan: The actualization of a childhood fantasy is a bizarre and mind-bending experience. Nothing is what you expected. For one thing, it's a lot harder. For another, it's a lot more beautiful. I think that's because it's no longer about escape from reality, but an extreme engagement with reality at its most elemental – the weather, the water, your friends. Building your own vehicle to enter that altered sphere makes you feel like one among a crew of architects authoring a shared dream. It's lovely.
Stephan: There is definitely something about the water that can capture the imagination and that we all read about as children and some of us still do as adults. The rules are different and you really do see the world from the outside when you are out there. There are no fences or roads or private property. The elements have a lot of say about what you can and can't do, but not so much the regular set of laws and players. It can be scary and risky. We make 'best efforts' to make sure we don't hurt ourselves or encourage others to the same, but you definitely can set the stage for an adventure when you go out in water in a small boat, and it's not an adventure until something goes wrong…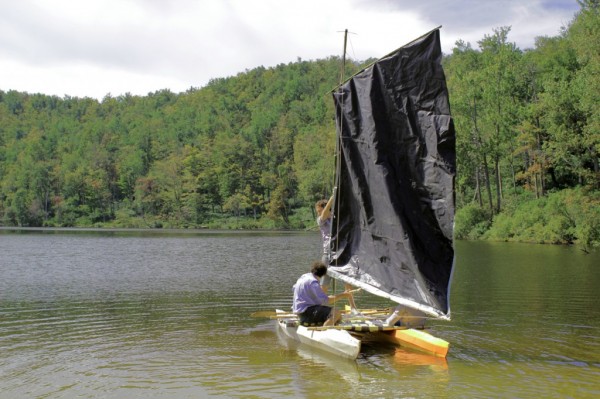 Liberum Kayak / Catamaran | Credit: Kendra Sullivan
There are a handful of artists building junk rafts, boats and other kinds of floats in NYC right now. Immediately, I can think of Constance Hockaday, Marie Lorenz, A'yen Tran, Swoon, Mary Mattingly… How do you see the dialog produced by this particular network of artists evolving?   
Stephan: We are friends and help each other out. I am inspired by everyone you listed. We have shown work together, been on panels, and built boats with each other. We all have our own projects and draw inspiration from the same people that did similar things before us (Poppa Neutrino, for instance). I think we all started our projects for different reasons at different times, but the Sea Worthy exhibition (co-organized by EFA Project Space, Flux Factory and The Gowanus Studio Space) and the show at the Antique Boat Museum (in Clayton, NY) put us all in the same room together. It makes sense.
Dylan: I think it's great how much work is being made around the water in the city right now, and there's a lot of really interesting interactions happening there, all the more-so as people are responding to the changing floodlines post-Sandy, etc. But all of our work has crossed paths on numerous occasions and I know that we're all learning from each others' projects and adventures and experiences. There's also a handful of other artists that we have not had the pleasure to work with directly but who are building boats and grounding some part of their practice in human, ecological or economic relationships of maritime culture or the symbolism of the water – so Hans Schabus and Simon Starling and Julien Berthier and Nari Ward and Mark Dion come to mind.  So it's a very rich and diverse, um, what is it… something between "scene" and "meme"… "scmeme?" to be a part of.
Arthur: Again, I'm not sure if the term "artist" is important, the most important, to describe the water building community. A dialog exists, separate of the art community, but there is no interest in it. The water context is larger than the art dialog, and, for example, the fishermen on the Marina 59 (where Constance Hockaday's Boatel project was docked) are a huge part of the community, and without them, nothing can exist in this place. The "dialog" that you're referring to only holds meaning for the art world, and projects of this kind can't hold real meaning or value for a local community if only artists act or are involved.
Jean: I think this waterborne arts scene is in full expansion. It's especially strong in New York with the people you've named and collectives like Swimming Cities and events like Sea Worthy, which really helped federate everybody. The Boatel came out of that and it's been a real focal point for the whole community. Swimming Cities has organized this amazing event called the Battle for Maumau Island for the last two summers, Chicken John out on the west coast has an event called Camp Tipsy which is also bringing tons of people together. Then there's also a lot of artists in Europe doing somewhat similar projects though they might more isolated: Fergal McCarthy, Filip Jonker, Julien Berthier, Simon Starling, Peter Callesen…
Kendra: I am interested to see how the hurricane changes the way we approach making art in/around/about the water. I also think that how gender plays out on the water is a topic worth delving into a bit further.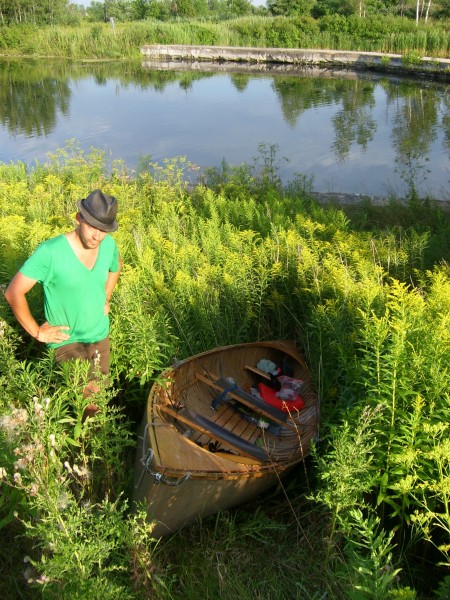 Mare Liberum Crew Charts a 160 Mile Route Along the St. Lawrence River, 2012 | Credit: Arthur Poisson
In the summer of 2012, you floated a paper skiff  called the "Massicot" down the St. Lawrence River after a residency at the Antique Boat Museum in Clayton, NY. What prompted this experiment?
Jean: The original idea was to take advantage of the Museum's resources and create a replica of one of their pieces, though we weren't sure of how to do it in two weeks, then Dylan started telling us about Nathaniel Bishop, a 19th century writer and adventurer who journeyed from Troy, NY to the Gulf of Mexico on a paper canoe. We all read his book and got really excited by the prospect of resurrecting this lost boat building technique. We did a lot of research and read everything we could on the subject then started experimenting with various Kraft papers, adhesives and varnishes and we got to work on this beautiful early 20th Century Peterborough Lake Ontario Skiff. We built an exact replica of the hull, using the original as a mold, then copied the wooden structure. We got a lot of advice from the staff of the Museum, which was amazing. Of course everyone was a bit skeptical that we would pull this off. I mean, there you have these seasoned boat builders, masters of their craft who are used to spending years on a restoration, and a bunch of artists from Brooklyn show up claiming they're going to build a 17-foot skiff in less than two weeks… But once we got to work and they saw the Massicot come together they were really behind the project.
As it happened my visa was about to run out and I had to be out of the country by a certain date, so we decided to go to Montreal. We crossed the border two days after the launch and rowed for five days before getting to Montreal. The Saint Lawrence is one of the most amazing bodies of water in North America, especially around the Thousand Islands. We camped on a different island every night. I never felt so free in my life.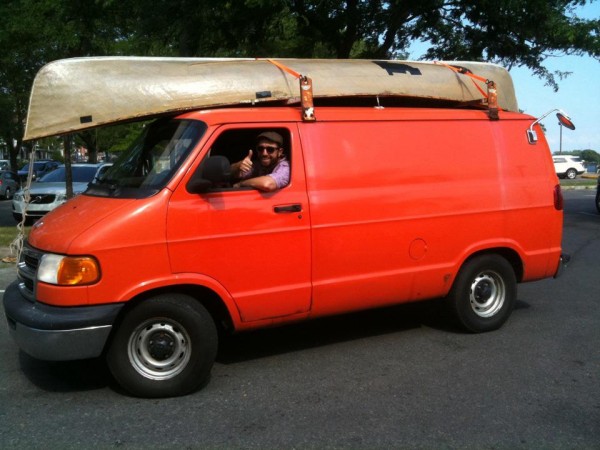 Mare Liberum Crew Charts a 160 Mile Route Along the St. Lawrence River, 2012 | Credit: Jean Barberis
Does Mare Liberum have further plans to look beyond local, NYC water-related issues? It might be an extreme suggestion, but would you ever consider a Neutrino-style ocean expedition?
Stephan:Â That would be crazy.
Dylan: I have watched a few too many YouTube videos on "Rogue Waves" to ever attempt such a crossing.  That said, circumnavigations and long-distance river routes interest me a great deal, as do shorter routes in hastily built local boatshapes… What's interesting to me in the ocean mainly happens on the coasts of civilizations, and river travel is like watching a movie plot unfold before your eyes at 6 mph.  Someday I'd also like to raft what retired yachtsmen call the "Great Loop"  (a 5,000 mile loop through the East Coast's intercoastal and canalized waterways).  There's this weird culture of self-described "Loopers" to research and develop a broadsheet on/for as well.
Ben:Â Are you sending us out to sea? We respond to art-world deadlines mostly, doing little on our own without an outlet to focus on. Our focus on the waterways makes a lot more sense in a city than in say, the St. Lawrence River. Up there we stepped back from access (since everyone already has it) and focused on performance and craft and active engagement. When invited somewhere it's better for us to make plans in the setting than to think about what the project 'could be' in a vacuum. I would be terrified to go out in the ocean in anything I made myself.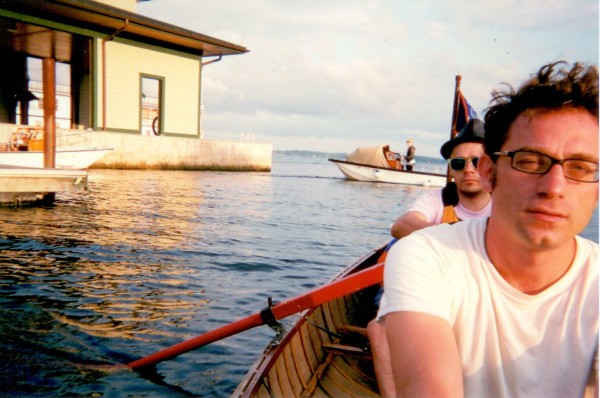 Mare Liberum Crew Charts a 160 Mile Route Along the St. Lawrence River, 2012 | Credit: Arthur Poisson
---
When the Tate Britain in London underwent physical renovation, certain parts, essential key points of the museum were closed; places where people would normally walk became unavailable. Messing with the way the museum normally functioned and making people in the building behave differently than they would otherwise, the renovation generated a side effect; people couldn't move through space the way they were used to and meant to. In the language of architects this is called a "script"- a list of cues we, humans, take when we walk through a building. So when Curator Marianne Mulvey contacted Pratt-trained performance architect Alex Schweder with regards to this temporarily diminished "script," it wasn't for a casual renovation job but to devise a new kind of script, a different pattern of action.
It is half past six post GMT in the Duveen Galleries' large corridor of the Tate Britain. Surprisingly, the gallery is empty: no Rodin, no antiques but the slow swarming of a young and emphatic crowd. The event is called "PRACTISE ARCHITECTURE: rehearse here, perform everywhere" a work by Alex Schweder and Lamis Bayar.
A quick glimpse at the old barrel-vaulted limestone gallery to discover, stuck to the wall, in white imprints, short, quick imperative sentences inviting to "Touch this wall" or to "Look only at this wall and turn left" or simply "Exercise free will". And so it went: people interacted with the architecture yet following a different script than what the original would have been. Success. But Schweder's work goes further.
"Performance: Life bodies working towards an aesthetic end."
"Architecture: The construction and dissolution of boundaries between people in space."
– Schweder –
"Subjects perform themselves differently and in different context depending whether you are a man or a woman. In the way we perform gender we simply take the decision of the room we choose to walk into: is it the one labelled male or is the one labelled female?" This concept borrowed from Judith Butler's theory of performativity – or the way in which we perform being human beings – is at the core of Alex Schweder's work.
"Through the history of performance," he explains, "architects discovered strategies for performing the city in ways that would render it political, within very small interactions and in insertions that were neither costly nor labour intensive to do but with great impact on the populace."
Using that same history, it is in 2007 that Pedro Gadanho, curator at the MoMa and Alex Schweder will develop a different approach that will refresh the subject of Performance Architecture. But while Gadahno's focus will develop in urbanism opening a more political, almost activist practice, Schweder, having added Princeton University and a Fellowship at the American Academy in Rome to his portfolio, will choose quite a different path.
Interested in the religious embodiment of Gothic cathedrals and the symbol of perfection that the Truvian body represents, Schweder will devise his own theory: relation between bodies and buildings in the way buildings act as mirrors for our bodies when we think of our bodies through buildings.
"In history, the first performances focused on actions that occurred in everyday spaces: you have the audience here and the performer there: the audience watches the performer. With performance art it is often the audience doing the performing themselves. Now, taking this kind of thinking and applying it to architecture; actions and live bodies; situations in every day spaces; if you overlay these two things: the attitude of performance art with architecture, you start to become playful with behavior, with the action, with the program of the building. Thinking of the building having a program – what actions occur within the building – in my work, rather than program I think of performance. It's the action of a building with more permission, with more invention by those who use it. You can think of it as either a Jazz musical score as opposed to a classical score which is intended to be followed quite closely, there's not a lot of interpretation, or a John Cage score which is even more open ended. Performance architecture is about aestheticizing the action that occurs within the building and using the building as a script for doing so. There is a whole history of architecture involving the body as an example giving a kind of history of how idealized bodies have come to inform the way we design building, building as effigies of those bodies that we would like to have; and then we occupy these bodies that we would like to have."
Trying to find ways of insufflating life into architecture, Schweder hatches with the concept of a "time based body". Having worked seven years as a mold and leak expert in Seattle for lawsuits as a way of supporting himself, he comes to the point that buildings are alive, uprating much more similarities to our flesh than we want them to; that "if a building is time based we will see our bodies in it, if we can notice time passing we can see the body of that building and a building – like our imperfect bodies – rots."
In This Apple Tastes Like Our Living Room Used to Smell, 2007, Schweder creates a small bioplastic model of a house. Filled with grass seeds, as time passes, we see the house degrading, decaying, as nature takes over the model. The building is performing itself as a building that changes overtime quickly enough for you to notice its change. Then it's the epiphany.
Schweder comes with inflatables, such as A Sac of Rooms Three Times a Day, 2007 where a big inflatable vinyl reproduction of the four rooms of an 800 square foot house is stuffed into a 500 square foot bungalow and blown up by fans or in A Sack of Rooms all Day Long, 2009 the work, he explains, "is something too big inside something too small, causing the work to continually fluctuate between something recognizable and a jumble of lines. By using inflatables, you would have the same relationship to this structure as you would to a performance: you watch it change overtime. Which in that sense it is very much like a traditional performance."
Although questioning dynamics, it would be too easy to brand Schweder's rationale of dualistic. Understanding architecture as a kind of cue for actions, as something similar to Georges Brecht's Chair Event, 1960, Schweder's work is about the ways buildings construct relationship between people. Our Weight Around Us, 2009, an inflatable double settee sofa has only been blown with enough air for only a one settee sofa making it very difficult to sit on it. Furthermore in Counterweight Roommate 2011, we see Schweder attached to Ward Shelley, the absence of vertical circulation system implies that both have to use the weight of the other person to move. "Relationship and variables," he explains, "coordination and synchronicity."
Now look for Schweder and you might find him here in England accomplishing PhD studies at Cambridge, something he started in 2012. Or maybe you would find him at the Opus Gallery in Chelsea, Manhattan for his most accomplished project on until March the 1st. A scheme of work he started in 2009 in Its Form Will Follow Your Performance borne from the relation of subjects to objects and how do spaces and buildings start to make us think about ourselves, Schweder "renovates people's homes" by changing the way they behave in them. Contacted via an ad on Craiglist or by simple word of mouth, they meet and discuss. Then our performance architect goes to their home and enacts the first performance, writing notes, instructions, that relate to how to perform what the situation is and what it will trigger. The photograph is then hung in their house for tenants to re-enact: in Schweder's words, the client is thus the author of the work's final outcome.
In a kind of architectural psychoanalysis session, people give insight on the way they feel about their space and their frustrations – no physical work here, but only written instructions designed to change the way people perform their house. Quite a convenient opportunity that Schweder is currently finishing a PhD. "People are more likely to come to a doctor," he says.
---
SCENE 1. 1978, Wuppertal Opernhaus, Germany. A young dancer, her eyes closed, struggles to move freely in a darkened German kaffehaus, her movements made difficult by the walls that enclose her. Again and again, she hits the tables, she falls, she stumbles on the empty chairs that oscillate between being signs of an absence and being a very real presence as objects in space. Again and again the audience hears the sound walls make when hit violently by a tiny ballerina frame. This is Pina Bausch's Café Müller.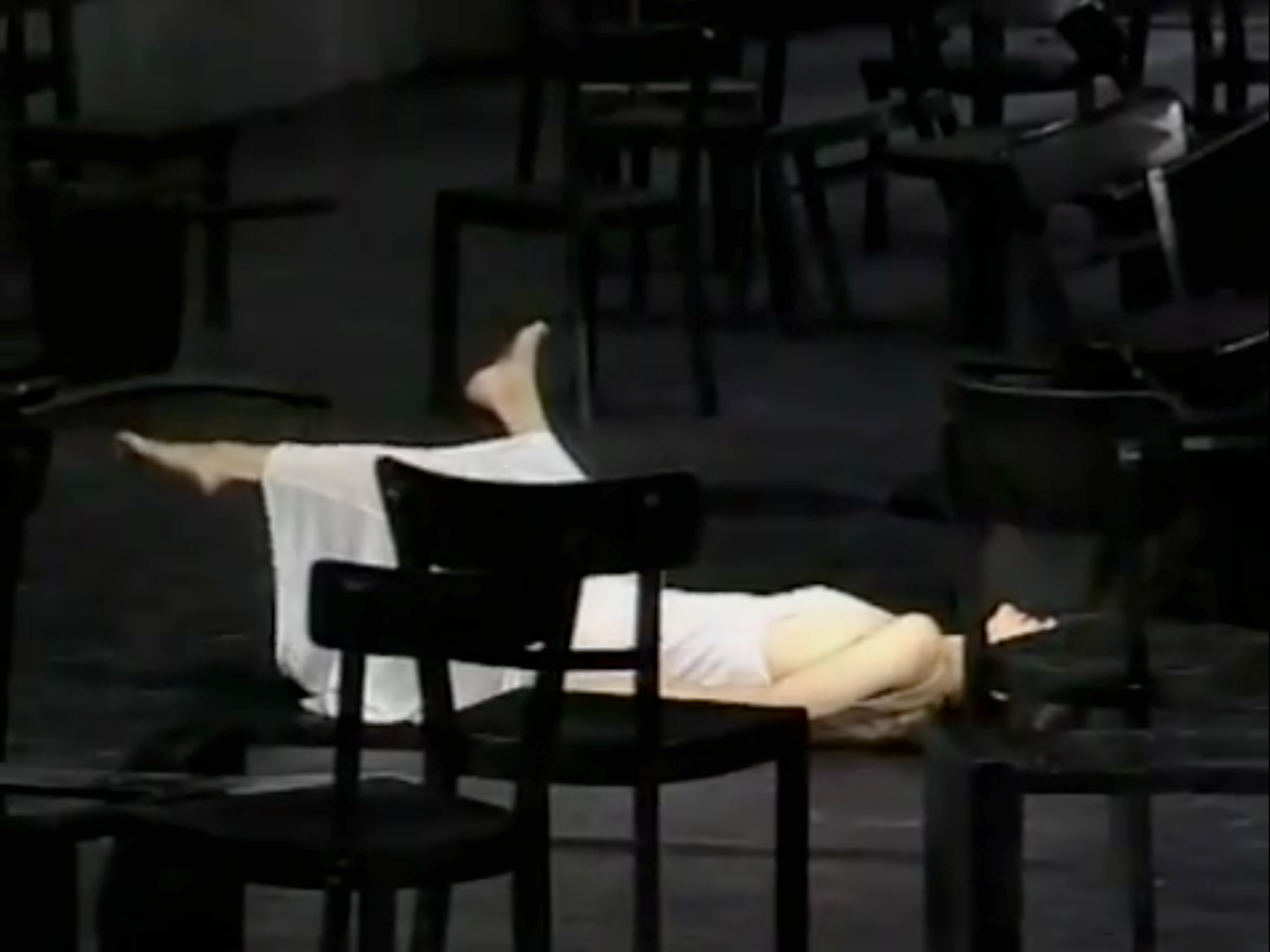 SCENE 2. 1986, Chernobyl, Ukrainian SSR. As a result of a complex set of causes including various design flaws, one of four reactors at the local nuclear power plant exploded in the early hours of the 26th of April. What followed was a release of radiation amounting to at least 100 times the radiation of the infamous bombs dropped on Nagasaki and Hiroshima, leading the accident to be widely recognised as the biggest nuclear disaster in History and campaign groups such as Greenpeace to predict up to 93,000 extra cancer deaths as a direct result of it. This is the Chernobyl Nuclear Disaster.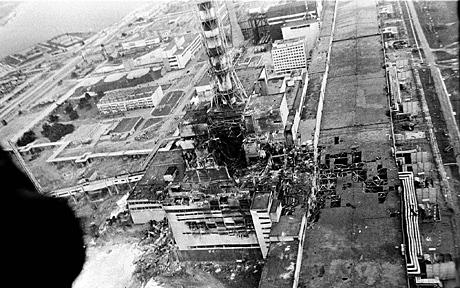 Scene 3. 1992. Rio de Janeiro, Brazil. Representatives of the governments of 172 nations meet for the first ever United Nations Conference on Environment and Development (UNCED). In an attempt to recognise the impact the continuing deterioration of ecosystems is having on the well-being of humankind and to to tackle its progression, the conference culminates with the publication of, amongst others, Agenda 21, a non-biding action plan for the implementation of sustainable development policies at local, national, and global levels. The document will then be reaffirmed and modified at subsequent conferences. This is the first ever Earth Summit.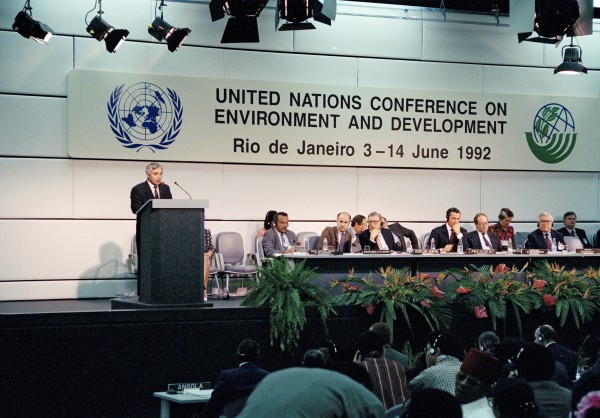 Scene 4. 1993, Venice, Italy. A British filmmaker presents his very small audience at the 50th Venice International Film Festival with seventy-six minutes of flickering International Klein Blue projected onto one of the screens at the Pallazo del Cinema, and accompanied by ambient sounds and disembodied voices who, hopelessly, narrate different fragments of the artist's daily battle with HIV and of his struggle with AIDS-related blindness. This is Derek Jarman's Blue. Scene 5. 1997, Rotterdam, The Netherlands. For its first solo exhibition to be held at the Museum Boijmans van Beuningen, a famous fashion house collaborates with a Dutch microbiologist to create a series of eighteen dresses treated with different strains of bacteria and mould that, as the exhibition progresses, will be responsible for changing the colour and aspect of the garments worn by dummies displayed behind a glass wall. This is Maison Martin Margiela's (9/4/1615).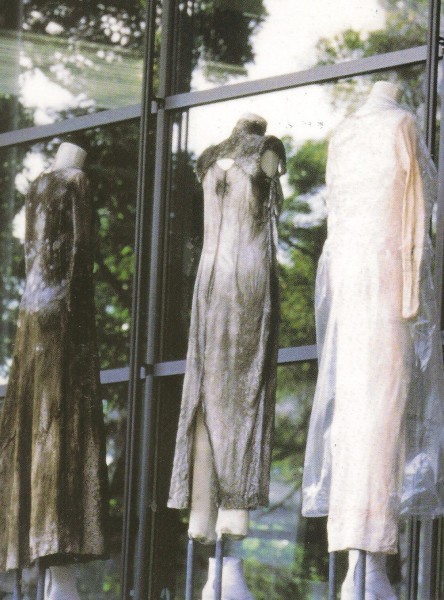 Scene 6. Johannesburg, South Africa. A white man in drag wears an old chandelier as if it was a tutu and struggles to balance himself on his disproportionately high high-heel shoes while walking on debris, stones, and dirt in one of South Africa's shanty towns. Around him, workers hired by the local authority, armed with crowbars and wearing orange overalls, demolish the locals' dwellings to allow for the construction of the future Nelson Mandela bridge. This is Steven Cohen's Chandelier.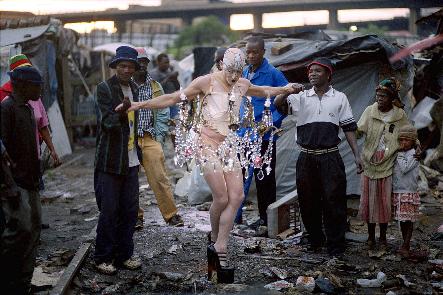 Scene 7. 2002, Nature, Vol. 415. Nobel Prize winner chemist Paul Crutzen identifies a new epoch in geological time which, for the first time, coincides in  time with the scientist's writing. That new epoch is said to have started with the industrial revolution of the latter part of the eighteenth century, when humans finally became one of the most powerful forces of geological history, able to replace woodlands and forests with landscapes of steel, concrete, and smoke. This is the "Anthropocene."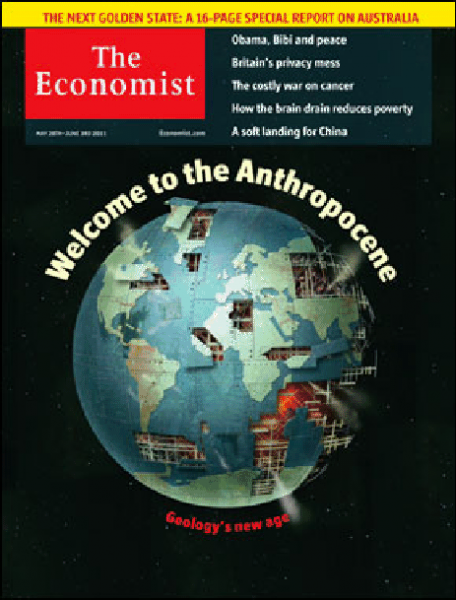 Scene 8. 2008, London, England. After announcing his true identity out loud to a packed theatre—"My name is Romeo Castellucci", he says—the controversial Italian theatre director puts on a protection suit while a pack of German shepherds are led onto the stage by their trainers. After that, some of the animals attack the artist, bitting him while he lies defenceless on the floor. This is the Prologue of Socìetas Raffaelo Sanzio's Inferno, the first of a trilogy inspired by Dante Alighieri's Divine Comedy.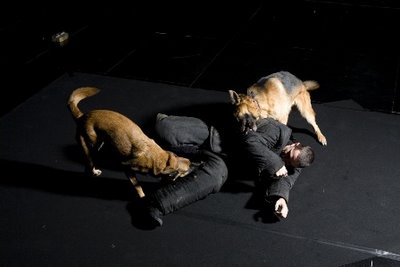 Scene 9. 2010, Ljubljana, Slovenia. A naked female body falls backwards in slow motion down the red-carpeted eighteen-century oval staircase of the Gruberjeva Palace. In its long fall, the body exists at the intersection of mastery and powerlessness, forced to permanently negotiate the unfolding of the event with the gravity that pulls it down and the late Baroque staircase that guides its movement. This is Kira O'Reilly's Stair Falling, a rather alluring pas de deux between artist and architecture.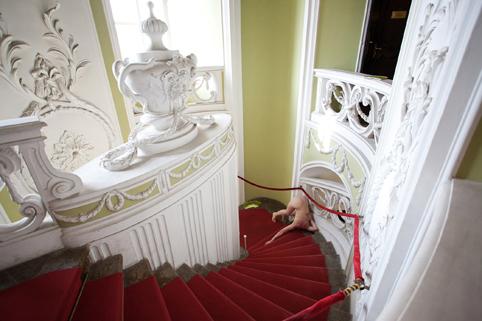 Scene 10. 2011, World Wide Web. In the aftermath of the Fukushima Nuclear Disaster, a video appears on YouTube in which an anonymous worker wearing protection clothing approaches one of the CCTV cameras of the nuclear site, points at his contaminated surroundings and then at the centre of the camera, in what looks like a reenactment of Centers, the 1971 performance for camera by Vito Acconci. After twenty minutes—the exact same duration of Acconci's original work—the worker walks away. The video goes viral. This is the ecological age.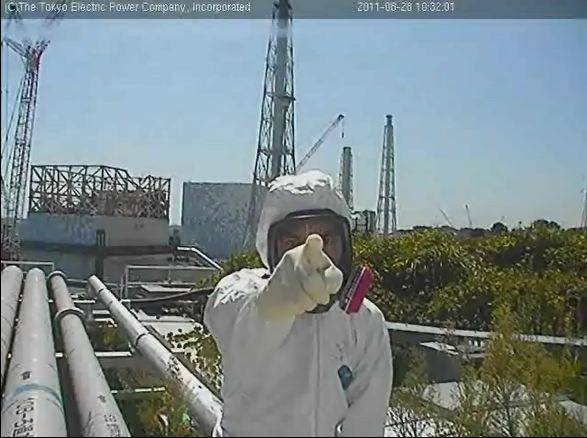 The scenes just described highlight the tight interconnectedness of humans and nonhumans and, as a consequence, pose serious questions to the dreams of autonomy and emancipation from "Nature" that humans have been pursuing more or less intensely since the dawn of Modernity with its ideology of Enlightenment. As a result of the present ecological age and the apparent fall of the wall that used to separate "Nature" from "Culture", the Arts and Humanities are being forced to reconsider their own ambit of study: how can its disciplines adapt to the rediscovered reality of a flat world in which humans and nonhumans seem to be permanently enmeshed in one another, in which human actions seem to often have nonhuman consequences and vice-versa?
Departing from that premise and those problems, the series of monthly posts which I start today will try to think the consequences that the ecological age will have for contemporary theories and practices of theatre and performance. In those coming posts, I will be presenting an overview of the anthropocentric role theatre and performance have played throughout History, some of the ways in which they have been criticised and reinvented, and, ultimately, the ways in which they ought to be thought differently as a consequence of their unfolding on the broad Anthropocenic stage.
Watch this space.
РJọo Flor̻ncio
---