1. At the Beginning Again at TRITRIANGLE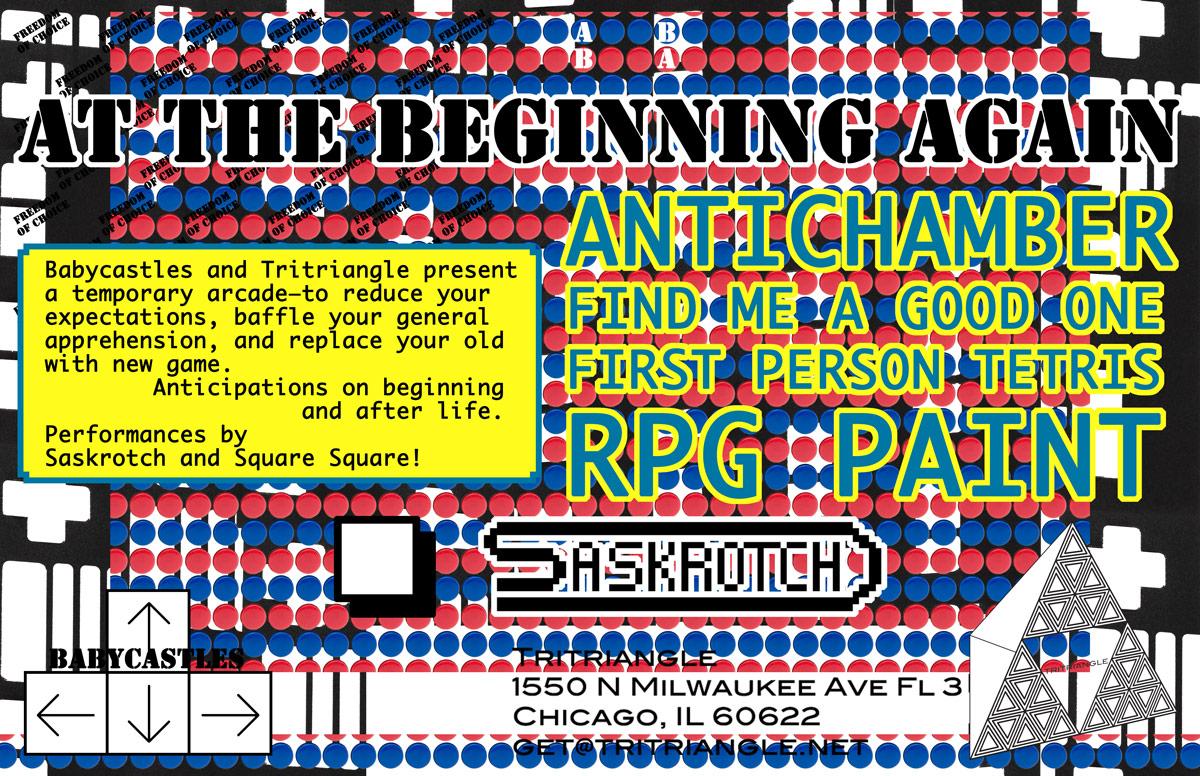 Curated by Babycastles and Ryan Dunn.
TRITRIANGLE is located at 1550 N Milwaukee Ave. 3rd Fl. Reception Friday, 6pm-midnight.
2. Night of the World at Alderman Exhibitions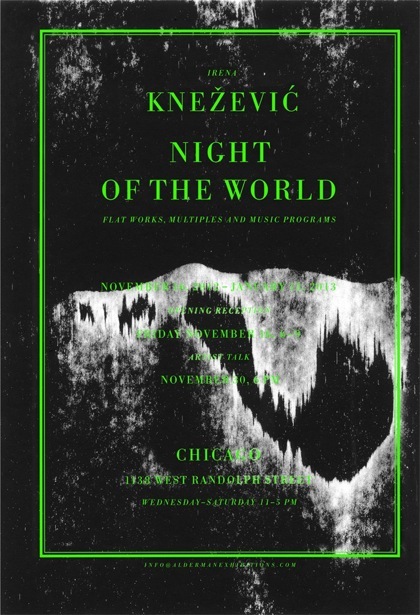 Work by Irena Knezevic.
Alderman Exhibitions is located at 1138 W. Randolph St. Reception Friday, 6-9pm.
3. Flatware at Floor Length and Tux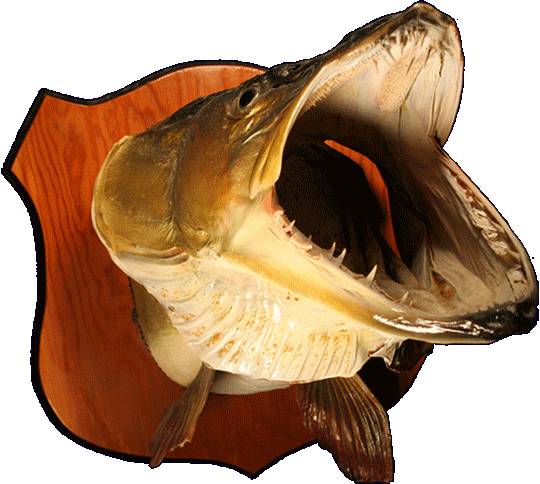 Work by Jon Bollo, Matty Colston, Meg Duguid, Chris Hammes, Chris Hefner, Brandon Heuser, Chuck Jones, Christy LeMaster, Angela Lopez, Liz Nielsen, Stephen Nyktas, Jonathan Ozik, Danielle Paz, Frank Pollard, Dawn Reed, Kristen Romaniszak, Julie Rudder, Kendrick Shackleford, Edra Soto, Bj Vogt, Carl Warnick, Brett Williams, Catie Olson, and EC Brown.
Floor Length and Tux is located at 4125 W. Melrose St. Reception Saturday, 7-10pm.
4. The Distance Inward at The Hills Esthetic Center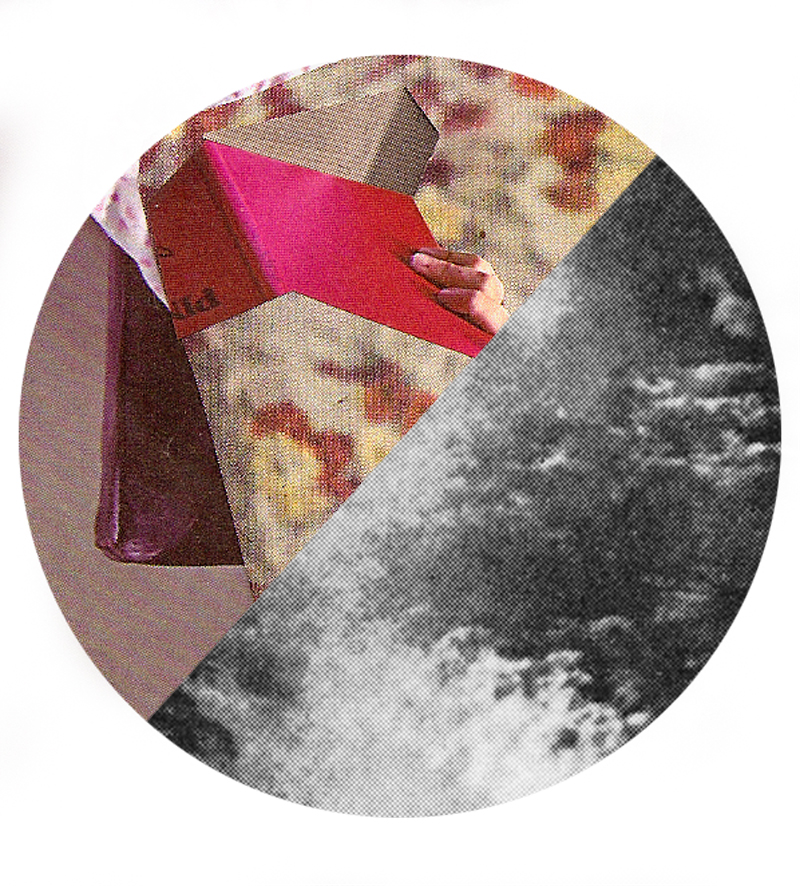 Work by Sarah Mosk and Bryan Lear.
The Hills Esthetic Center is located at 128 N Campbell Ave. Reception Saturday, 6-10pm.
5. "Decoy" at Autumn Space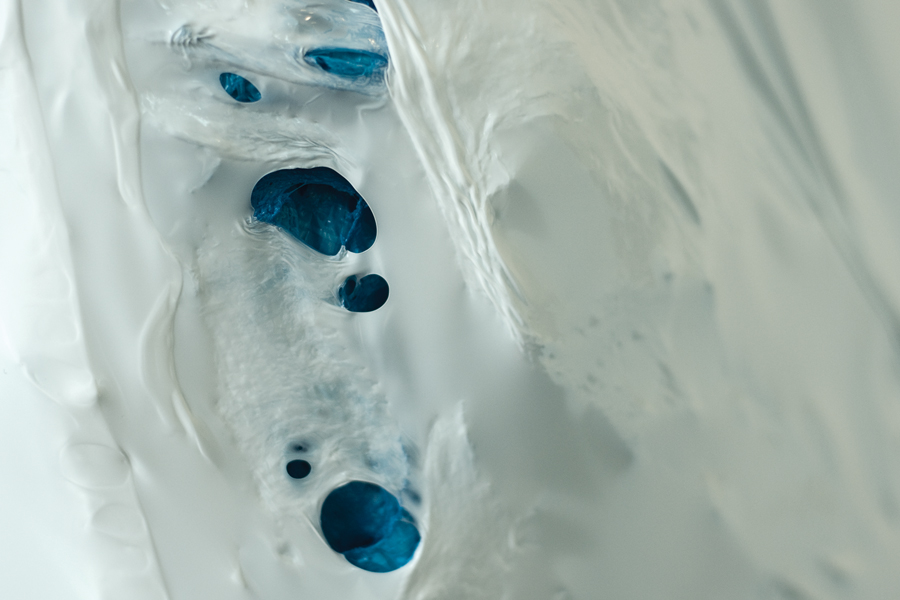 Work by Kristin Nason.
Autumn Space is located at 1700 W Irving Park Rd. #207. Reception Saturday, 6-9pm.
Stephanie Burke was born in Nevada City, CA in 1984. She received her BA in Studio Art and Anthropology from Humboldt State University in 2007, and her MFA in Photography from The School of the Art Institute of Chicago in 2009. Currently she makes work, teaches photography at Wilbur Wright College and Hyde Park Art Center, writes for Bad at Sports and works as Managing Editor for Art Talk Chicago and Chicago Art Magazine.When not making, teaching, looking at, or writing about art, she enjoys running around in the woods, drinking beer by bonfires, and target shooting.
Latest posts by stephanieburke (see all)