Porno-Graphics: The Shame of Our Art Museums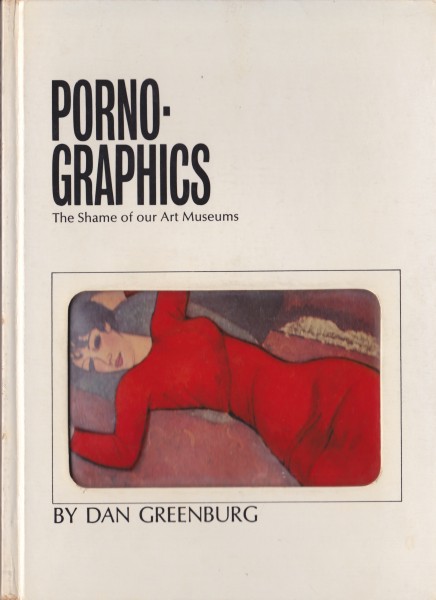 by Dan Greenburg
Remember those interactive pop-up books from when you were a child? Lift tab A to reveal this. Or pull lever B to reveal that. Dan Greenburg used just this method in his charming 1969 book Porno-Graphics: The Shame of Our Art Museums. This small gift book at first looks like a children's book with board pages. Save for the two-page Prologue, the book contains no text, only images of famous works of art. The conceit of the Porno-Graphics is best explained by Greenburg himself:
"Artists and art historians and art critics and art museum directors and other perverts have been perpetrating a cruel and devious and immoral hoax upon us for the last few centuries, and it is high time we recognized it and did something about it. These people have been pretending t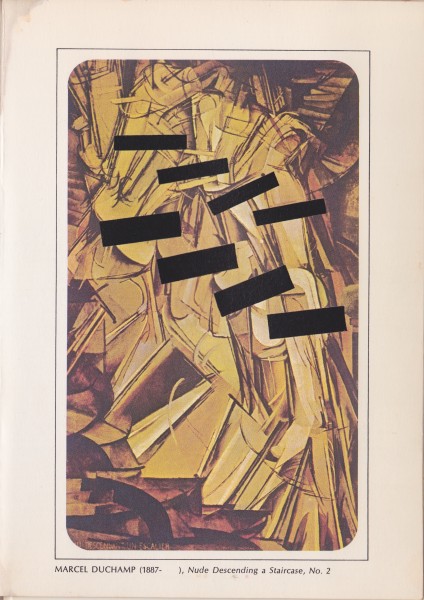 o us that a painting of a naked lady without a stitch of clothing on—in which you can see every single part of her body absolutely undressed—is great art and should be allowed to hang in a public art gallery and to be reproduced on a public postcard instead of insisting that it be sold under the counter and leered at in a sleazy underworld store in some red-light district and prosecuted to the fill limit of the law along with other hardcore pornography as it deserves…"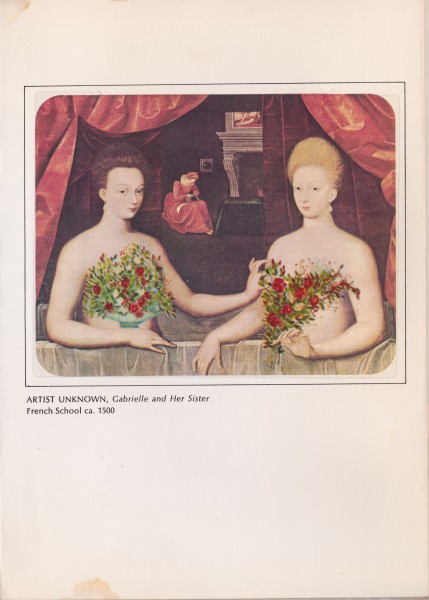 Thus Greenburg proceeds to take some of the Western world's most famous art and cover it up. The effect is funny and smart. Often these "improvements" turn what was once a beautiful nude into something that is actually dirty. While Porno-Graphics might not make any great statement about the nature of contemporary art, it did make me honestly reconsider the nude in art, and surprisingly made me question just what I view as obscene.
This really is a ridiculous little book, but with this being Black Friday and all, why not consider buying this quirky gift book for a friend. As of this writing it is available from both eBay and Amazon at less than ten dollars.
Porno-Graphics: The Shame of Our Art Museums
Dan Greenburg
Random House, hardcover, 1969
Terri Griffith has published fiction and criticism in Art21, Bloom, Suspect Thoughts, and BUST, as well as in the anthologies Without a Net: The Female Experience of Growing Up Working Class (Seal Press, 2003), Are We Feeling Better Yet? (Penultimate Press, 2008), and Art from Art (Modernist Press, 2011). Since 2006, she has been a literary and culture blogger for Bad at Sports. Griffith is the author of the novel So Much Better (Green Lantern Press, 2009) and the co-editor of The Essential New Art Examiner (Northern Illinois University Press, 2012). She teaches writing and literature at the School of the Art Institute of Chicago.
Latest posts by Terri Griffith (see all)