"Planet Earth [is] about to be recycled. Your only chance to evacuate is to leave with us"
-Marshall Applewhite
Culturally defining moments are happening exclusively through mediated images dispersed through multiple sources, indefinitely available, detached in time from their sources. They are regurgitated in various forms upon release so that they become a hybrid of event and iteration. Whether it be the fall of the Berlin Wall, the police beating of Rodney King and subsequent LA riots, the O.J. Simpson trial, the Branch Davidians' standoff in Waco, 9/11, or countless others, all of these events were dispersed to millions of people as televised media. They all have a second life on the internet, able to be endlessly revisited, and as such become mass cultural experiences shared by all through a camera lens and privately controlled news source. More recent events, like the shootings in a Colorado movie theater this summer, are instantly consumed via social media. They are tweeted and retweeted, collecting a slime trail of likes, comments and threads. Events get dissected into a series of images, each one garnering more popularity via clicks and tags; a popularity contest that is once democratic and circumstantial. Everything is voted on, but seems to resemble American Idol more than American politics. The constant digestion of feedback explodes the event like a tumor, no longer allowing it to be actual event, but something more threatening in our daily lives until it is eradicated by the next event.
"Camera memories" are the ones we form from only knowing an event from broadcast images. They supplement the "real" feeling that they are happening live, and their location is somewhere tangible, yet exotic compared to our homes. Recognizing their location as site for the event allows us to see ourselves in the same timeframe, which connects us to others, in many ways promoting social media feedback of the event. The real locations they transpire in allow them to resonate with us  much more than the sets of Hollywood films,  yet their presentation and constant reiterations lock in key images, camera angles and even storytelling and point of view. As they age over the course of days and weeks, many of these events get swept up as quasi-fictional dramas and tragedies, erasing themselves from their actual potential impact on us.  It is as if Hollywood has moved into our daily lives, presenting its dramatic fiction as our nightly news.
Both David Koresh and Marshall Applewhite were able to convince their followers separately that they were the Second Coming of Christ as told in the Book of Revelations. Applewhite (the leader of the "Heaven's Gate" cult that infamously committed mass suicide believing their souls would be able to ride a space ship traveling behind the Hale-Bopp comet in 1997) used the name "Do" (pronounced: dough) to differentiate his human body from that of Jesus Christ, but with the same divine mind. Though his insistence that God was more alien than human, fundamentally it remained similar to Christian teachings such as otherworldly transcendence via the Rapture. While the rest of the country watched in horror and disbelief during these separate culminating events (as they both had been building slowly and mostly quietly for years before hand), these two men were God in human flesh to their followers, all the way until their deaths. Whereas Jim Jones frantically held his followers at gun point forcing them to poison their children and themselves, Applewhite's followers carried out their suicides for days after his own in a calculated manner. Some of Koresh's flock ran back into the burning compound to be saved from the physical world and its evils.
The video tapes these men made appeared to the media as a weapon against society. They were appealing to the world as alternative media. The problem, of course, is that they were being filtered through mainstream media. In all instances, they looked crazed, deranged, and psychotic.  The tapes of Osama Bin Laden have the same effect: the idea that there is a threat out there to the way we think, act, live, believe. That our world is different from how we perceive it through our established news sources and entirety of media. All three men strategically shot videos with a nondescript background, both essentially (perhaps tellingly) against a wall. Applewhite once used a cheap video mirroring effect to promote the otherworldliness of his message and being, but otherwise was shown in softly lit close ups. Koresh was taped in front of a blank wall of sheetrock, Bin Laden in a generic cave space, so foreign from anything western that it may as well have been outer space. He become like the evil Max Headroom,(1) a digitized human against a non distinct background, permeating every channel sporadically for a few moments each day thanks to 24 hour news coverage. Without a sense of place, it is hard to determine the truth of the broadcasts existence. In the years between the release of his 9/11 tape to the time of his execution, there was skepticism as to if he was already dead, or if he was somewhere else entirely. During that time, Bin Laden could have appeared as an avatar alive only through the recorded image. Without a true location, he was immensely powerful in a GPS controlled planet. Much like Brian O'Blivion in David Cronenberg's Videodrome, Bin Laden and Applewhite still exist in these tapes, and are still able to recruit new followers.
The power of putting a face to the attacks of 9/11 were instrumental in mobilizing a country towards war. Hollywood cinema has adopted this effect, particularly in super hero genre films, where a larger than life threat is represented in the form of the post human mutant. There is a clear distinction between good and evil, and these forces are otherworldly, beyond human and costumed, all distinct between those who live in society and those opposed to it. Most notable of the recent comic book movie adaptations is "The Dark Night Returns," where the terrorist Bane has fully committed himself to the destruction of society, and is immune to capitalism, which is our society's most powerful weapon. It is hard to create a character more opposed to our ideas of freedom and democracy. Yet the film was bracketed by two events in American culture: it was promoted during the dwindling Occupy movement and then was immediately overshadowed by the tragic shootings in Colorado, which provided the country with a real domestic terrorist. Here the threat perceived from the film is from life (loss of power through the sterilization of capital), but the horror comes to life as real terror. The actual events swallowed the film and re iterates Hollywood's action movie premise: there always will be a menace that needs to be eradicated. Will it come from real life or our digitized other?
At the end of James Cameron's Avatar, Sam Worthington's character delivers his final monologue to his video journal, where he suggests the end of his earthly body to exist as something else: death in order to have a new life. That shot, which is a close-up of his head to his upper chest facing the camera, as well as the text and implied meaning, even his somewhat sick excitement, is eerily similar to the video farewells of the Heaven's Gate cult members found near their lifeless bodies after their mass suicides. Heaven's Gate, although still in existence, is largely considered to be beyond rational thought. Besides its handful of still living followers, few people believe that they were able to attain their goal of transcending their human bodies for a new kind of conscious existence. We either mourn them or dismiss them. Avatar, while obviously fictional, proposes a very similar idea only thirteen years later as a possibility within the story. Worthington, established as the hero of the film, is successful in leaving his body for another, thus it is shown as a heroic act instead of an insane one. The most financially successful film of all time,(2) Avatar proposes an impossible and irrational thought as part of cultural desire. Its obvious analogy to the internet and digital technology and culture allows us to speak what should be laughable, lamentable in its obvious failure, but it was just seen as the end of the movie.
Is this then a possibility or just a fantasy? Is it desirable either way? The McLuhenian dystopia of Videodrome proposed an evolutionary shift in the human race (or annihilation), to combine humans with broadcast TV signals, and be linked to each other through the signals of Videodrome, becoming "The New Flesh," and enslaved by TV broadcast signals that caused hallucinations and physical transformation.  As surveillance becomes more commonplace, social media champions GPS technology, helping it become a seemingly friendly giant looming over us. Google maps become further defined, there is less and less of our lives that is notrecorded thanks to this friendly corporate entity. We can connect with anyone at almost anytime thanks to Facebook, Twitter, Four Square and other social media outlets, or on a mobile device, or video chat with Skype. All of which can be intercepted or recorded by anyone with the tools and capability. We can be googled, and our photos that we've posted on Facebook are available for the world. They can be taken and placed somewhere else, maybe even someone else's profile page. We are living at a time where most Westernized people have avatars. Though rudimentary now, this was only science fiction a few years ago. What type of significance this will have on how we live and perceive reality can only be speculated right now. Someone else can be us, or they can be someone new, and we also can be this new person as a digital phoenix rising from the ashes of physicality.
1 Max Headroom was a computer simulated avatar played by actor Matt Frewer wearing prosthetic make up  in the mid 1980s. Though short lived, he had two simultaneous TV shows and did commercials for Coca-Cola.
2 Avatar's world wide gross is $2,782,275,172 to print date, which does not include secondary release revenue. (boxofficemojo.com/alltime/world/)
---
Oh 60 degree Chicago…there is a mix of seasonal affective disorder and global warming in the air. It's time to apply to something, anything, in an effort to be slightly productive. Luckily Northwestern University has begun to accept applications for their Visiting Artist program and Open Engagement has put out a call for the 2013 conference. Information included below. As always, good luck!
Northwestern University
Evanston, IL
Application Deadline
: May 31, 2013
Position Start Date: 
Sep. 1, 2013
Visiting Artist, salary commensurate with qualifications. Contract will be for 1 to 2 years, depending on experience and qualifications. Position may be renewable for a limited term.
Applicants engaged in innovative work in any media with a strong record of recent exhibitions or related professional activities are encouraged to apply. Other qualifications include an MFA or equivalent and knowledge of contemporary critical and theoretical issues. Minority candidates are especially encouraged to apply.
Position commences Sept. 1, 2013. Priority will be given to applications received by Jan 1. Application materials to be provided online include 20 images or other appropriate documentation of work, selected syllabi of courses taught, names of 3 references with phone numbers and email addresses. AA/EOE. Apply athttp://www.northwestern.slideroom.com
Open Engagement International Conference
May 17-19, 2013
Portland, Oregon
submissions due January 4th, 2013
OPEN ENGAGEMENT is an international conference that sets out to explore various perspectives on art and social practice and expand the dialogue around socially engaged art making. The Open Engagement conference is an initiative of Portland State University's Art and Social Practice MFA concentration. Directed and founded by Jen Delos Reyes and planned in conjunction with Harrell Fletcher and the Art and Social Practice students, this year's conference features keynote presenters Claire Doherty, Tom Finkelpearl, and Michael Rakowitz. The work by these artists and scholars touch on subjects including public art, politics, art in context and education.
For Open Engagement 2013 we are bringing together these voices to reflect on Publics, Contexts and Institutions in relation to the current state of socially engaged art, education and institutional practice.
You are invited to contribute to OPEN ENGAGEMENT by submitting your proposals for projects, performances, tours, interventions, presentations, or panel ideas.
http://openengagement.info/
---
Audio clip: Adobe Flash Player (version 9 or above) is required to play this audio clip. Download the latest version here. You also need to have JavaScript enabled in your browser.
download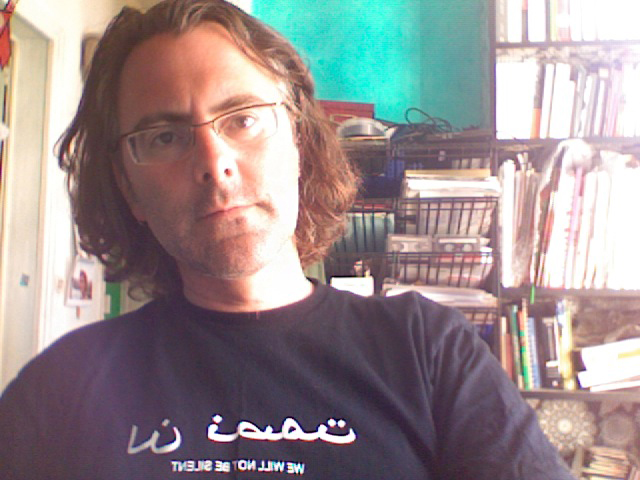 This week: SoPra fest continues, the usual cast of characters talks to Stephen Wright about what is and isn't art.
Stephen Wright is an art writer, independent researcher and curator and professor of art history and theory at the École européenne supérieure de l'image (Angouleme / Poitiers). Former research fellow in the "Art and Globalisation" programme at the Institut national d'histoire de l'art (Paris) and programme director at the Collège international de Philosophie (Paris), he is a founding user of the Usual College of the Academy of Decreative Arts. He has organised conferences at Tate Modern (London), Columbia University (New York), Palais de Tokyo (Paris), INHA (Paris), Musée d'art contemporain (Montreal), Aksanat (Istanbul), Videobrasil (Sao Paulo)… Member of the International Art Critics Association, former European Editor of the Montreal-based contemporary art journal Parachute (1997-2005), and editorial board member of the London-based journal Third Text, he has written widely on emergent art and art-related practice as forms of knowledge production in a context of globalisation.
As a curator, he has produced a series of exhibitions and publications dealing with art practices with low coefficients of artistic visibility, including The Future of the Reciprocal Readymade (New York, 2004), Dataesthetics (Zagreb, 2007), Rumour as Media (Istanbul, 2006), Palestinian Products (Cairo, 2005), Recomposing Desire (Beirut, 2008) and Diggers All! (Montreal, forthcoming 2010).
Laureat t of the European Art Essay competition (2008), he is currently working on the book-length essay Arbitrating Attention, and is putting together a collection of essays, Specific Visibility. A selection of his writings are available on the blog n.e.w.s. to which he is an active contributor,http://northeastwestsouth.net/node/56
---

This is huge. The Whitney Museum of American Art announced today that the 2014 Whitney Biennial will be curated by Michelle Grabner, Anthony Elms, and Stuart Comer. The teaming of three curators not based in New York City does indeed represent, as the Whitney's press release puts it, a "bold new form" for its Biennial. For full details, go here; an excerpt of the Whitney's press release follows. Congratulations to all!
New York, November 29, 2012 — The Whitney Museum of American Art announced today that the 2014 Whitney Biennial will take a bold new form with three curators from outside the Museum offering their unique perspectives on the state of contemporary art in the United States. While past Biennials have been organized collectively by multiple curators, for this edition each curator will oversee one floor of the exhibition. The Museum has selected Stuart Comer, Anthony Elms, and Michelle Grabner to represent a range of geographic vantages and curatorial methodologies. Whitney curators Elisabeth Sussman and Jay Sanders, who were responsible for the widely praised 2012 Biennial, will act as advisors on the project. The exhibition has come to be regarded as the Museum's signature survey of contemporary American art; the next Biennial goes on view at the beginning of March 2014. It will be the 77th in the Museum's ongoing series of Annual and Biennial exhibitions, inaugurated in 1932 by Gertrude Vanderbilt Whitney.

Donna De Salvo, Chief Curator and Deputy Director for Programs at the Whitney, noted: "We chose to make the last Biennial in the Breuer building before our move downtown an experiment with a new curatorial structure. By flinging open the Museum's doors metaphorically, we hope to create a platform in which voices from outside the Whitney can enliven the conversation around contemporary art in the United States. Hailing from Chicago, Philadelphia, and London, each curator will bring a personal approach to the process, creating an exciting mix of emerging and established artists that is the Biennial's hallmark." The list of artists in the exhibition will be released at the end of 2013.

About the Curators

Stuart Comer is Curator: Film at Tate Modern, London. He oversees film and video work for the Tate Collection and Displays, was co-curator for the opening season of The Tanks at Tate Modern, and organizes an extensive program of screenings, performances and events. He has contributed to numerous periodicals, including Artforum, Frieze, Afterall, Mousse, Parkett and Art Review. He is editor of Film and Video Art (Tate Publishing, 2009) and has contributed essays to several publications on artists including Tom Burr, Andrea Fraser, David Lamelas, Sharon Lockhart, Mark Morrisroe, Bik Van Der Pol and Gillian Wearing, among others. Comer was a co-curator of the 2007 Lyon Biennial. Other recent freelance curatorial projects include Andy, as you know I am writing a movie… at Beirut Art Center, The Young and Evil for tank.tv, An American Family at Kunstverein Munich and CASCO, Utrecht; America's Most Wanted for The Artists' Cinema at Frieze Art Fair, London; and Double Lunar Trouble at Whitechapel Art Gallery, London. Comer has participated in symposia, talks and events at numerous international venues. He sits on the board of Film London and has been a member of juries for CPH:DOX 2012, the 2011 Venice Film Festival, the 2006 BFI Sutherland Trophy at The Times BFI 50th London Film Festival, the International Jury for the Oberhausen 52nd International Short Film Festival in 2006, and the inaugural Magic of Persia Contemporary Art Prize in 2009. He has chaired the Derek Jarman Award for artists' film and video since its inaugural year in 2008.

Anthony Elms is Associate Curator at the Institute of Contemporary Art, Philadelphia, and is also the editor of WhiteWalls, an independent publisher distributed through the University of Chicago Press. Previously he worked for Performa 11 and was Assistant Director at Gallery 400 at the University of Illinois at Chicago for five years. His writings have appeared in Afterall, Art Asia Pacific, Art Papers, Artforum, Cakewalk, May Revue, Modern Painters, New Art Examiner, and Time Out Chicago, and he has also written essays for numerous catalogs and collections. He has independently curated exhibitions as well, including: Pathways to Unknown Worlds: Sun Ra, El Saturn & Chicago's Afro-Futurist Underground, 1954-68 (with John Corbett and Terri Kapsalis); Interstellar Low Ways (with Huey Copeland); Can Bigfoot Get You a Beer?, and A Unicorn Basking in the Light of Three Glowing Suns (both with Philip von Zweck). Elms has also taught visual arts seminars at the University of Chicago and the University of Illinois at Chicago. He received a BFA in painting from Michigan State University and an MFA from the University of Chicago, and he continues to exhibit as an artist. His group exhibition White Petals Surround Your Yellow Heart opens on February 6, 2013, at the ICA Philadelphia.

Michelle Grabner is Professor and Chair of the Painting and Drawing Department at the School of the Art Institute, Chicago, as well as a senior critic at Yale University in the Department of Painting and Printmaking. Together with her husband Brad Killam, Grabner founded The Suburban in 1999 and the Poor Farm in 2009. The Suburban is an artist-run project space in Oak Park, Illinois; over the past thirteen years, it has hosted projects by numerous major and emerging artists including Ceal Floyer, Nicholas Gambaroff, Lucie Fontaine, Luc Tuymans, Katharina Gross, Ann Pibal, and Katrin Sigurdardottir. The Poor Farm is a not-for-profit exhibition space in rural Waupaca County, Wisconsin; in 2012-2013, it is exhibiting Tracking the Thrill, a focused selection of Gretchen Bender's (1951-2004) video works, including the restaging of the video performance Total Recall. Grabner is also a corresponding editor for X-TRA, a quarterly art journal published in Los Angeles since 1997. Her writing has been published in Artforum, Modern Painters, Frieze, X-tra, Art Press, and Art-Agenda among others. The Museum of Contemporary Art Cleveland is organizing and hosting a traveling survey exhibition of Grabner's work that will open in the fall of 2013. In January 2013 she opens exhibitions at Shane Campbell Gallery's three Chicago locations. Her work is included in such public collections as the Walker Art Center, Minneapolis; Museum of Contemporary Art, Chicago; MUDAM – Musée d'Art Moderne Luxembourg; Milwaukee Art Museum, Wisconsin; Daimler Contemporary, Berlin; and the Smithsonian American Art Museum, Washington DC.
---
1. MORE IS MORE at HAUSER Gallery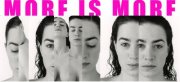 Work by Meryl Bennett and Matt Taber, Britton Black, Anita Brathwaite, Guerrilla Smiles, Jane Georges, John Kurtz, Julia Haw, Marc Hauser, Deborah Lader, Jean Loup Sieff, Grace Molek, Harvey Moon, On The Real Film, Rabbits, Alfredo Salazar-Caro, Bill Sosin, and Xiao Tse.
HAUSER Gallery is located at 230 W. Superior St. Reception Friday, 6-9pm.
2. Twelve Galleries Project presents Quarterly Site #12: EPIC SOMETHING at Hyde Park Art Center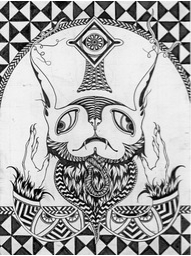 Curated by Zach Dodson, Dan Gleason, and Caroline Picard, with work Jesse Ball, Irina Botea, EC Brown, Lilli Carré, Ezra Claytan Daniels, Edie Fake, Heather Mekkelson, B. Ingrid Olson, Frank Pollard, Aay Preston-Myint, Deb Sokolow, Bill Talsma, and Viktor Van Bramer.
Hyde Park Art Center is located at 5020 S. Cornell Ave. Reception Sunday, 2-5pm.
3. Blank Origin at The Franklin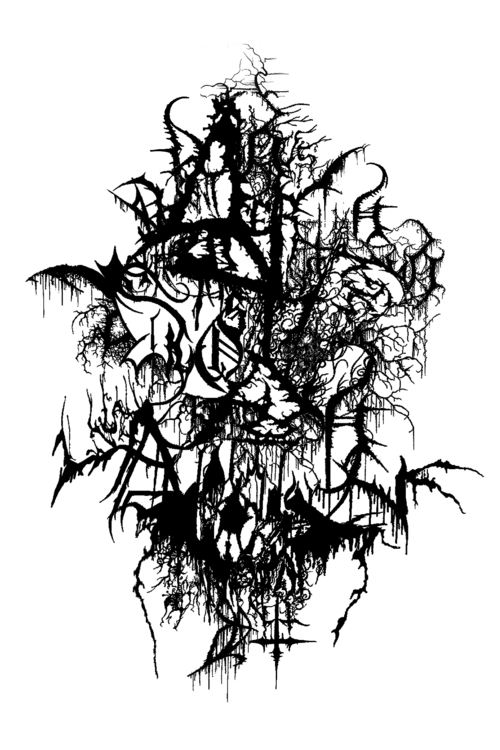 Work by Justin Bendell, Terence Hannum, Thad Kellstadt, David More, and Bert Stabler.
The Franklin is located at 3522 W. Franklin Blvd. Reception Saturday, 6-9pm.
4. Durationals no.1 is located at Anatomy/Gift/Association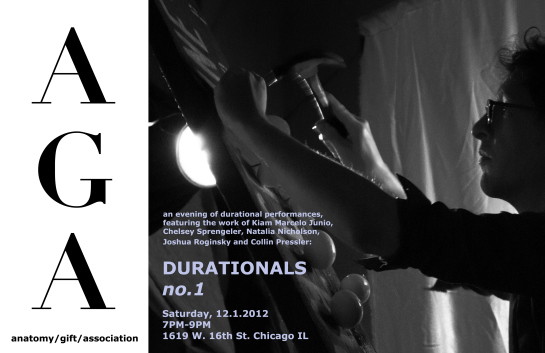 Work by Kiam Junio, Chelsey Sprengeler, Natalia Nicholson, Joshua Roginsky and Collin Pressler.
Anatomy/Gift/Association is located at 1619 W. 16th St. Reception Saturday, 7-9pm.
5. Where I'd Leave the Thing Itself at Roots and Culture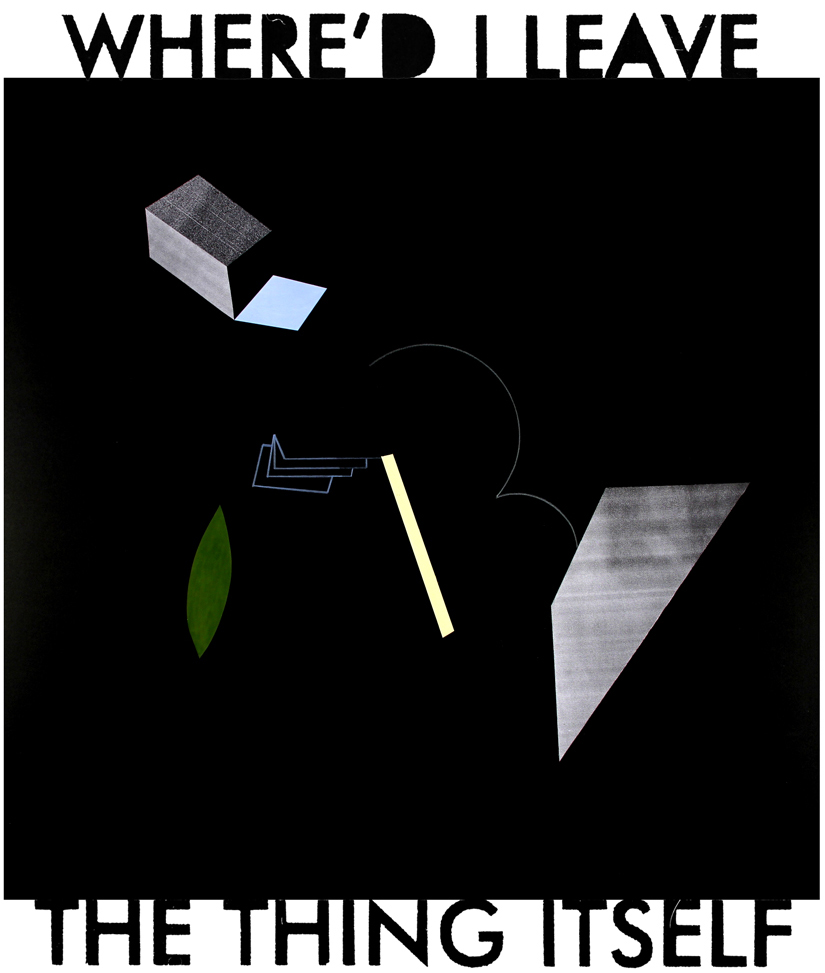 Work by Lilli Carre and Alexander Stewart.
Roots and Culture is located at 1034 N. Milwaukee Ave. Reception Friday, 6-9pm.
---