1. At the Beginning Again at TRITRIANGLE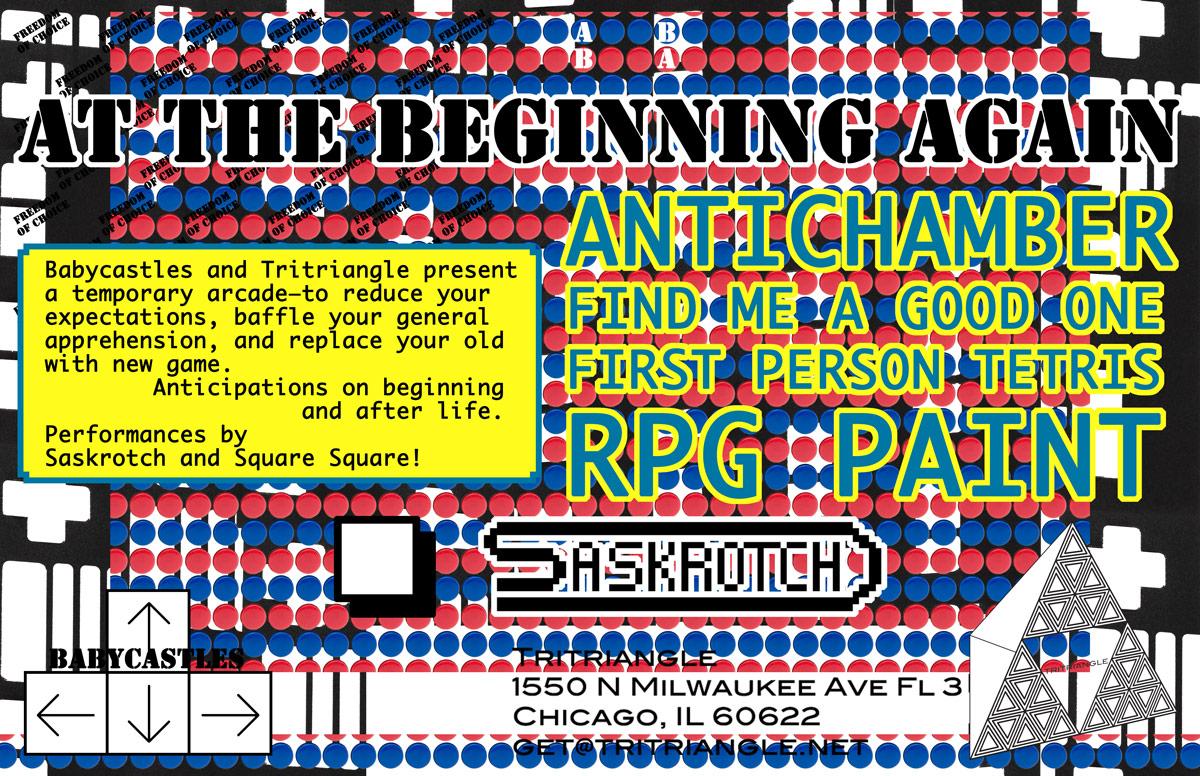 Curated by Babycastles and Ryan Dunn.
TRITRIANGLE is located at 1550 N Milwaukee Ave. 3rd Fl. Reception Friday, 6pm-midnight.
2. Night of the World at Alderman Exhibitions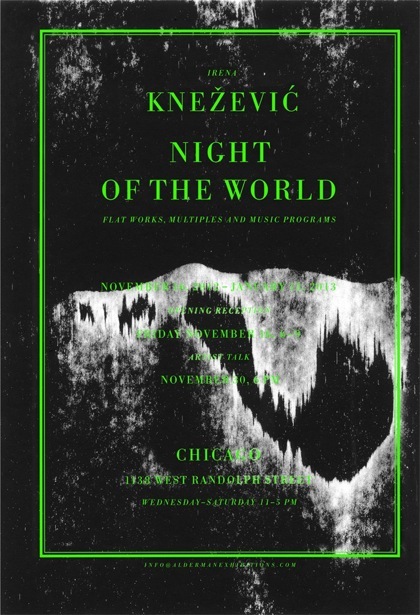 Work by Irena Knezevic.
Alderman Exhibitions is located at 1138 W. Randolph St. Reception Friday, 6-9pm.
3. Flatware at Floor Length and Tux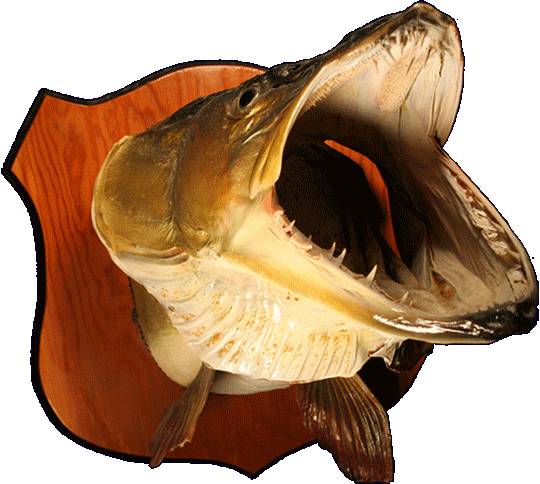 Work by Jon Bollo, Matty Colston, Meg Duguid, Chris Hammes, Chris Hefner, Brandon Heuser, Chuck Jones, Christy LeMaster, Angela Lopez, Liz Nielsen, Stephen Nyktas, Jonathan Ozik, Danielle Paz, Frank Pollard, Dawn Reed, Kristen Romaniszak, Julie Rudder, Kendrick Shackleford, Edra Soto, Bj Vogt, Carl Warnick, Brett Williams, Catie Olson, and EC Brown.
Floor Length and Tux is located at 4125 W. Melrose St. Reception Saturday, 7-10pm.
4. The Distance Inward at The Hills Esthetic Center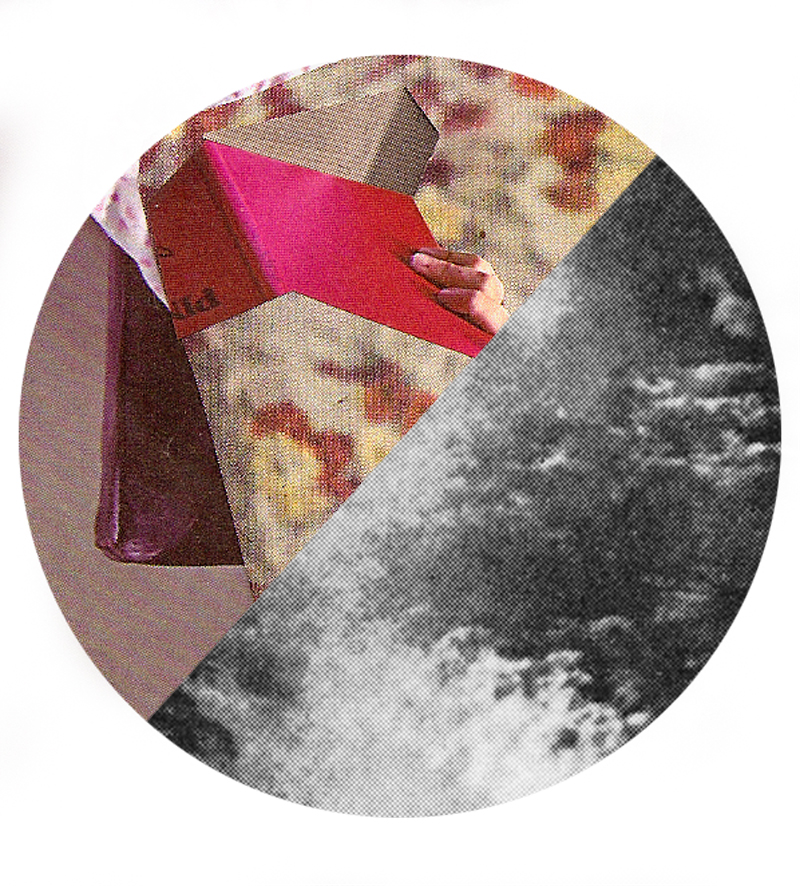 Work by Sarah Mosk and Bryan Lear.
The Hills Esthetic Center is located at 128 N Campbell Ave. Reception Saturday, 6-10pm.
5. "Decoy" at Autumn Space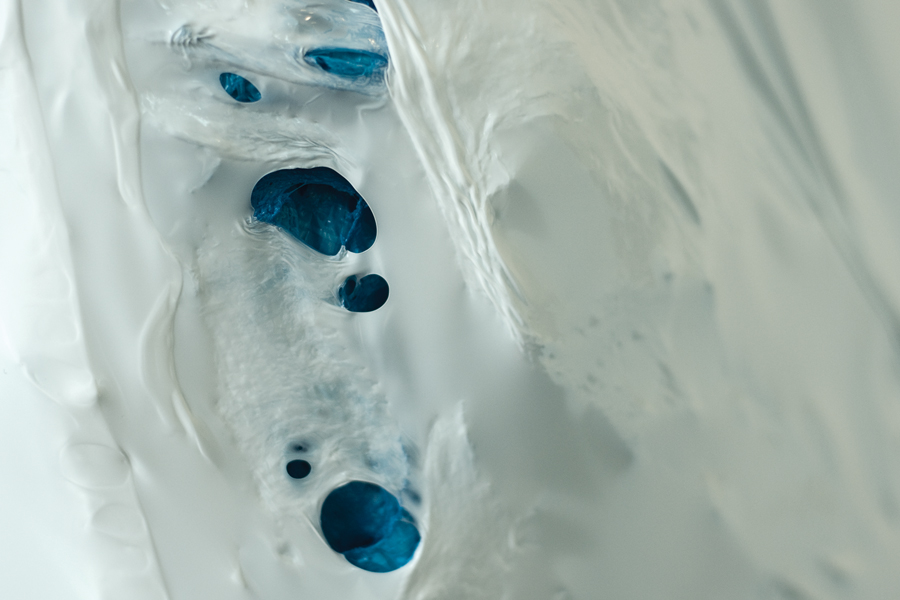 Work by Kristin Nason.
Autumn Space is located at 1700 W Irving Park Rd. #207. Reception Saturday, 6-9pm.
---
It is difficult then to delve into the past and exhume whole passages of injustice, especially when those passages operate inside of a system one believes to be good. In doing so, one must discuss the significance of trauma, peel back old wounds and attempt in some way to make peace. Or perhaps it isn't about making peace at all. Perhaps it is instead about admitting and honoring discomfort, frustration and unhappiness, for while it is horrific to admit that there are cracks in the systems we employ, it is worse to gloss over or deny them. The Chicago Torture Justice Memorials Project (CTJM) addresses these issues directly, engaging a local history of police brutality to create a platform for public monuments and discourse.
Rather than cover up those horrific moments, CTJM seeks to uncover and air out the darker edges of our past and present, pulling them into focus with the help of survivors, artists, activists, community organizers and lawyers. Together, they invited proposals "for speculative ways to memorialize the torture cases," in an attempt "to honor the individuals, families, and communities affected by torture, as well as address the obstruction of justice that has occurred in the aftermath." That call was issued in 2011 and asked for anything from "from architecture to haiku, website to mural, community organization to performance, bronze plaque to large-scale memorial."
"Opening the Black Box: The Charge is Torture" is features 70 of those proposed monuments at SAIC's Sullivan Galleries. The exhibit is  named after a particular torture device (the "black box") that was used by Officer John Burge to coerce confessions from 1972-1991. Burge is responsible for as many as 200 incidents of torture, many of which involved electrical charges that shocked prisoners. Although legal routes had granted some success, many of the case advocates (lawyers, victims and activists alike) felt that the law was unable to offer adequate retribution. They turned to art. "Opening the Black Box: The Charge is Torture" is one aspect of that process. It is open until December 21st.
Complementing the theme of that exhibit, the Sullivan Galleries are hosting two additional shows: Laurie Jo Reynold's Tamms Year Ten Campaign Office,where Reynold's has effectively installed a working office from which to advocate for the closing of Tamms: a "supermax" prison on the southern tip of Illinois. It opened in 2008, intended as a site for "super shock" treatment that would not extend beyond a year. Now, something like 1/3 of Tamm's prisoners have been there, non-stop for a decade."[Inmates] live in long-term isolation—no phone calls, no communal activity, no contact visits. They are fed through a slot in the door. Prisoners at Tamms only leave their cell to shower or exercise which they are allowed to do, depending on their behavioral level, from zero to 7 times per week. Exercise is solitary, in a concrete pen." Reynolds and her collaborators (including former inmates and inmate family members) also work to connect inmates to the outside world in some way — including, for instance, taking photographs of certain objects at the prisoners' request. Requests include "the Masonic temple in DC", "what's left where the Robert Taylor Homes used to be", "a heartsick clown with a feather pen", "my mom in front of a mansion with money and a Hummer", "Michelle Obama planting vegetables in White House garden", "any Muslim Mosque or Moorish Science Temple in Chicago or Mecca or Africa", and "fallen autumn leaves (which we do not have access to in the "concrete box" which is deemed a yard here)". During their residency at the Sullivan Galleries, Tamms Year Ten continues their regime of activism while planning additional public programs.
Tirtza Even's Preview: An Assembly from Natural Life (work-in-progress), which  describes itself as "a feature-length documentary produced by SAIC faculty Tirtza Even alongside the legal efforts of the Law Offices of Deborah LaBelle. The work challenges the inequities in the juvenile justice system by telling the stories of several individuals sentenced to die in prison since youth. The project's goal is to depict the experiences of these youths who receive the most severe sentences available for convicted adults—a sentence of 'natural life' or life without parole—against the contexts of social bias, neglect, apprehension, and alienation."
It's a tremendous line up with much to think about and discover and there are a few additional events on the horizon well worth checking out.
Saturday November 17Â Claire Pentecost will facilitate a conversation around Photo Requests from Solitary. Men housed at Tamms supermax prison were able to request a photograph of anything in the world, real or imagined, and members of the public realized the pictures. Men formerly housed in Tamms, the family members of current inmates, and other special guests will be on hand to view the photos and respond to the project.
Thursday November 29 Kevin Coval, Darby Tillis, Achy Obejas, Gary Younge, Quraysh Ali Lansana, Krista Franklin and others present I AM A MEMORY: Chicago Writers Against Torture. This evening of readings and performances is dedicated to the survivors, their families, and their communities who endured unspeakable acts of torture at the hands of the Chicago Police.
Saturday December 15 brings the final program. A Film Festival Against Torture presents a daylong screening of three powerful films about torture, featuring discussions with the filmmakers: Peter Kuttner, Cyndi Moran, and Eric Scholl; Jackie Rivet-River and John Lyons; Ines Somer and Kathy Berger.
---
I left New York City for Wisconsin just as hurricane Sandy was barreling up the East Coast, and I returned in the middle of the nor'easter that came to salt the wounds that hadn't yet healed.
That means I was in Wisconsin to observe the aftermath of both the election and the hurricane. It was the first election I spent outside of New York in over a decade, and, despite being in a place that rallied behind a lesbian senator and prides itself on its artisanal cheeses and beers, the sense that I wasn't in Brooklyn was palpable.
Romney/Ryan signs dotted most of the manicured lawns of the bedroom communities in Ozaukee County, one of the most republican enclaves in the state, indeed the country. Cedarburg, where I stay with my in-laws sits smack in the center of the county, and happens to be the place where John McCain and Sarah Palin chose to launch their 2008 presidential campaign, which didn't even think about coming close enough to Brooklyn to see its forearm tattoos.
When ensconced inside Cedarburg's city limits one begins to understand why its citizens gripe about the federal government. Look around and you'll see a community that seems from every vantage to have figured things out. Not in some kind of sinister, Ayn Randian, elitist disengagement either, but in a real, communitarian, bucket brigade, do unto others way. A way that leads many of those who don't leave the place to wonder why a bunch of bureaucrats 1000 miles away should be shaking them down for money to pay for social and cultural programs that they manage just fine on a community level.
In Cedarburg, if you needed food, you could walk up to any restaurant and they'd give you a meal. That's welfare. If you were sick, the doctor would see you. That's medical care. If you were pregnant and 16, the community would politely shame you and gossip about you for the rest of your life, but would also see to it that your child was cared for. That's social services. That's also the police.
My dad-in-law – who happens to be named Sandy – is one of a majority in his community who if allowed would shrink the entire federal government into a 24-hour help desk whose phone number was buried so deep on the website that you'd have no choice but to use the on-line chat to reach them. But as he watched New Jersey and New York plunge into darkness and not immediately light back up, I watched his conviction waver. And as he watched his beloved Chris Christie lay olive branches in front of Barack Obama, I thought I saw a little pan-American Esprit de corps bubble up from inside and pierce his usually impenetrable exterior.
Seeing Christie and Obama together, he muttered, "This must be a dire situation because it's not easy for someone that big to kiss an ass."
We stayed up late talking about Jacksonian versus Hamiltonian democracy as the disaster unfolded over cable news. We didn't agree on everything, but it was wholly amicable. I gave him a copy of Naomi Klein's book "The Shock Doctrine" which he didn't immediately throw into the fire or back at me, a gesture as tender as a hug if you knew the man.
He liked it when I riffed about how the media's job is to locate scapegoats where they can and to create them when they can't. I did a shtick about natural disasters in Chris Rock's voice and then played him Rock's bit about why people blame music and video games when kids go on shooting rampages at public schools.
"What ever happened to CRAZY!!??"
"What ever happened to BIG, POWERFUL, IMPLACABLE, UNAVOIDABLE, NATURAL FUCKING DISASTER!!!?"
He roared like a kid telling dirty jokes on the playground. He said all journalists were like hyenas but with less loyalty, and then told me an old one about a blind stewardess and a couple of donkeys for good measure.
Sometimes it takes a catastrophe to galvanize people.
The day after the election, I caught Sandy out in the front yard taking down the Romney/Ryan and Tommy Thompson signs. He like the rest of the town was emotionally hungover from the political orgy of the past few nights. In fact, earlier in the day I actually saw a guy crying at the gas station about the election. It could have been for other reasons, but I assumed he was pissed about either Romney or Paul or Tommy. After gathering and tossing the campaign signs in the trash we went inside where the 24 hour news droned on. It was Fox News and the subject was the fiscal cliff and the end of the Bush tax cuts.
Sandy  yelled over one the pundits, "BE AFRAID, BE VERY AFRAID!!"
"Of the host's hair?" I added sarcastically.
"Of the SOCIALISTS!!"
"You mean of our democratically elected federal government whose taxes are roughly a quarter of its gross domestic product?"
"A quarter given is a quarter wasted and redistributed!! Protect my shores, deliver my mail, and get the hell out of my life!! And don't let the door hit you on the way out!!"
Hurricane Sandy was back and no bucket brigade could stop it.
---
Audio clip: Adobe Flash Player (version 9 or above) is required to play this audio clip. Download the latest version here. You also need to have JavaScript enabled in your browser.
download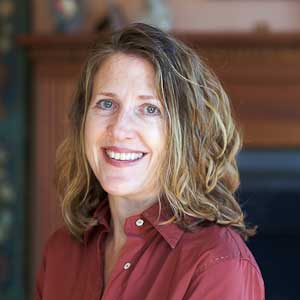 This week: We kick off with the most depressing intro ever (yet still hilarious) and then get to the good stuff. We talk to Shannon Jackson at the Open Engagement conference, preceded by a (unfortunately) truncated conversation with Jen Delos Reyes.
Shannon Jackson is Professor of Rhetoric and of Theater, Dance and Performance Studies. She is also currently the Director of the Arts Research Center. Her most recent book is Social Works: Performing Art, Supporting Publics, and she is also working on a book about The Builders Association. Other awards and grants include: Lilla Heston Award for Outstanding Scholarship in Performance Studies (NCA); Junior Faculty Fellowship, Radcliffe College; the Kahan Scholar's Prize in Theatre History (ASTR); the Spencer Foundation Dissertation fellowship; the Black Theater Network; the National Endowment for the Humanities, and several project grants from the Walter and Elise Haas Fund, UCIRA, the San Francisco Foundation, and the LEF Foundation. Selected adaptation, performance, and directing credits: White Noises, The Smell of Death and Flowers, Hull-House Women, Catastrophe, The Successful Life of 3. Jackson serves on the boards of Cal Performances, the Berkeley Art Museum, and the Berkeley Center for New Media. She serves on the editorial boards of several journals, has been a keynote speaker at a variety of international symposia, and has co-organized conferences and residencies with the Arts Research Center, The Builders Association, Touchable Stories, American Society of Theatre Research, the American Studies Association, the Women and Theatre Project, Berkeley Repertory Theatre, the Multi-campus Research Group on International Performance, and UCB's Center for Community Innovation. Jackson was an Erasmus Mundus visiting professor in Paris at the Maison des Sciences de l'Homme Nord and at the Université Libre de Bruxelles for the 2008-09 academic year. Before moving to Berkeley, Jackson was an assistant professor of English and Literature at Harvard University from 1995 to 1998.
Jen Delos Reyes is an artist originally from Winnipeg, MB, Canada. Her research interests include the history of socially engaged art, group work, and artists' social roles. She has exhibited works across North America and Europe, and has contributed writing to various catalogues and institutional publications. In 2008 she contributed writing to Decentre: Concerning Artist-Run Culture published by YYZBOOKS. In 2006 she completed an intensive workshop, Come Together: Art and Social Engagement, at The Kitchen in New York. She has received numerous grants and awards including a Social Sciences and Humanities Research Council of Canada Grant. She is the founder and organizer of Open Engagement, a conference on socially engaged art practices. She is currently an Assistant Professor and teaches in the Art and Social Practice MFA concentration at Portland State University.
---
1. MDW Fair at Mana Contemporary Art Center

Includes 75+ exhibitors, publishers and performers.
Mana Contemporary Art Center is located at 2233 S. Throop. Reception Friday, 7pm–12am.
2. Level Eater 3 at Co-Prosperity Sphere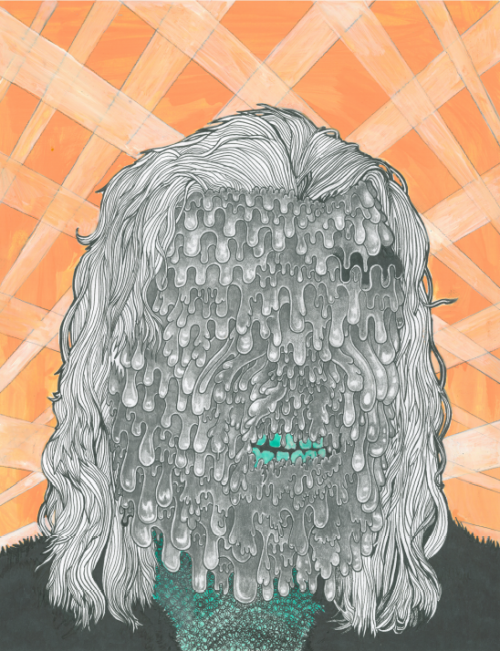 Work by Jason Smith, Jeriah Hildwine, Jesse Avina, Annie Heckman, Jake Myers, Sam Sieger, Ben Dimock, Olivia Strautmanis, Aaron Straus, Laura Boban, Stephanie Burke and Jesse Loosebrock.
Co-Prosperity Sphere is located at 3219 S Morgan St. Reception Friday, 6pm-2am. (Please note: the author has a piece in this show)
3. COUNTRY GIRLS at Iceberg Projects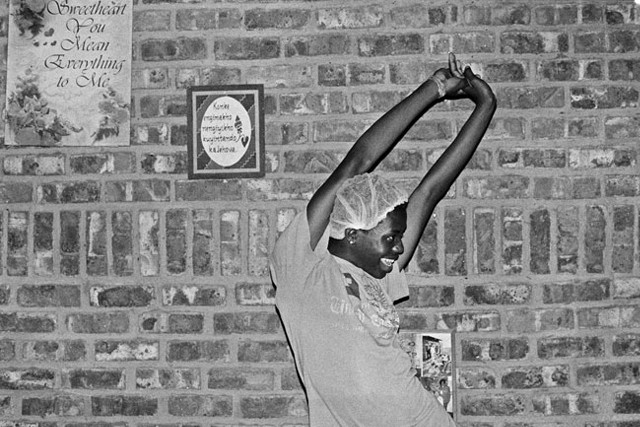 Work by Sabelo Mlangeni.
Iceberg Projects is located at 7714 N Sheridan Rd. Reception Saturday, 6-9pm. Â 
4. Seeing Things at Thomas Robertello Gallery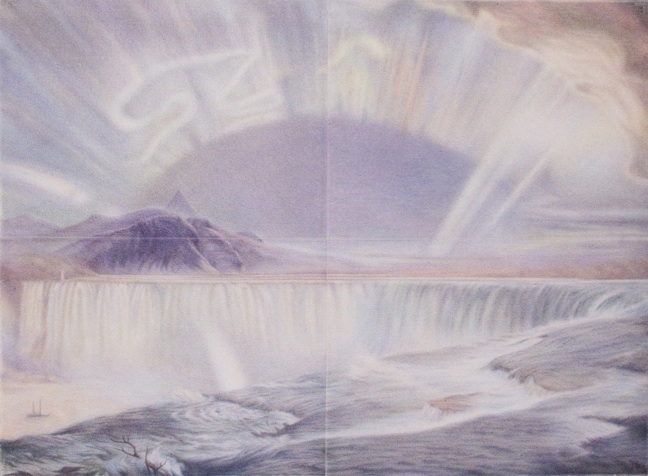 Work by Mike Nudelman.
Thomas Robertello Gallery is located at 27 N. Morgan St. Reception Friday, 6-8pm.
5. Under One Sky at Kasia Kay Gallery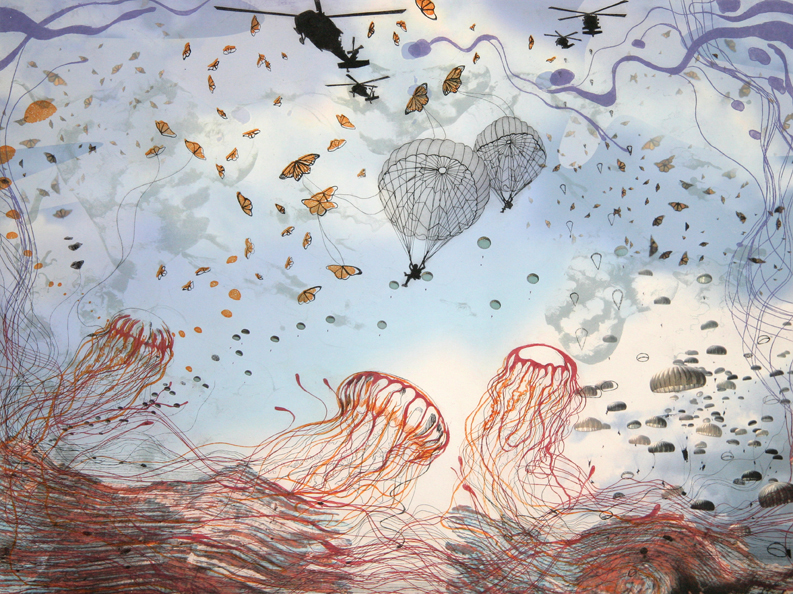 Work by Erika Harrsch.
Kasia Kay Gallery is located at 215 N. Aberdeen St. Reception Friday, 6-8pm.
---