This Tuesday, October 23rd, The Green Lantern Press — a slow-media, art press I started in 2005 — has a book release party at the powerHouse Arena in Dumbo, New York. There, Anne Elizabeth Moore will read from the GLP's latest book, Hip Hop Apsara: Ghosts Past and Present. Hip Hop Apsara is  a collection of essays and photos that examine Cambodia's emerging middle class, with a particular emphasis on ways in which people gather in Phnom Penh's public space to dance. They dance together in choreographed rows all evening. It would be similar to Tai Chi or Country Western line dancing, except that these dances involve a mash up of traditional Cambodian ballet, called The Apsara, and contemporary Hip Hop. The older folks dance earlier and their moves tend toward the traditional side. As the dusk turns into night, dance moves become ever more contemporary and the old folks—mostly survivors of genocide, mass killings, or poverty-enforced starvation— are replaced by younger generations. Its functions as both excercise and entertainment, and represents a significant turn in Cambodian life. After all, it wasn't too long ago that people were hungry and had to conserve as much energy as possible. On the 23rd, from 7-9pm Anne will be reading along with a colorful cast of characters including the hatefully talented Mike Taylor, acclaimed novelist and cardigan-curator Elizabeth Crane, 'funny' Joe Garden, and internationally renowned cat-spotter Elizabeth White. It's going to be an exciting night with lush projections of the Cambodian night life, stories about rock, ghosts, and social change. The powerHouse Arena is located at 37 Main Street, Brooklyn, NY 11201.Go here for more info.
And, last but not least, here is the playlist, as promised, and read more about Anne's book in an essay she posted on Largehearted boy's website. (what created the original impetus for the mixtape). The audio clip featured at the top of this post was recorded live at Quimby's, when collaborative duo The Speers played a music set for Moore's book. Additionally, Moore will be reading at Bluestockings in Manhattan on the 24th of October.
Hip Hop Apsara: Ghosts Past and Present (book trailer) from Anne Elizabeth Moore on Vimeo.
About the Author:
Anne Elizabeth Moore is a Fulbright scholar, a UN Press Fellow, the Truthout columnist behind Ladydrawers: Gender and Comics in the US, and the author of several award-winning books. Cambodian Grrrl: Self-Publishing in Phnom Penh (Cantankerous Titles, 2011) received a best travel book award from the Society of American Travel Writers Foundation in 2012. Hey Kidz, Buy This Book (Soft Skull, 2004) made Yes! Magazine's list of "Media That Set Us Free," and Reclaim the Media's 2004 Media and Democracy Summer Reading List. The first Best American Comics made both Entertainment Weekly's "Must List" and Publishers Weekly's Bestsellers List. Unmarketable: Brandalism, Copyfighting, Mocketing, and the Erosion of Integrity (The New Press, 2007) made Reclaim the Media's 2007 Media and Democracy Summer Reading list and was named a Best Book of the Year by Mother Jones. Moore herself was recently called "one of the sharpest thinkers and cultural critics bouncing around the globe today" by Razorcake.
About the participants:
Joe Garden is a grown-ass 42-year old man incapable of making basic decisions without input from strangers on social networks. In the past, he was features editor at The Onion (where he created the characters Jim Anchower and Jackie Harvey), co-wrote two episodes of the award-winning cartoonWord Girl, co-wrote three novelty books (The New Vampire's Handbook, The Devious Book For Cats,and The Dangerous Book For Dogs. Great gifts! Check 'em out!), and appeared in the critically acclaimed film Big Fan. He currently working on a new website for Adult Swim.
Elizabeth White's work includes photography, video, installation, and social practices. Her work has recently been exhibited in the Artisterium International Contemporary Art Exhibition in Tbilisi, "No Soul For Sale" at the Tate Modern in London, "A Map is not the Territory" at FiveMyles Gallery in Brooklyn, and "Surveil" at the Center for Endless Progress in Berlin. Her work has also been shown in New York, Dublin, and Leipzig as well as Japan and New Zealand. White was awarded a project grant from CECArtsLink in 2011 and has been honored with an Aaron Siskind Fellowship and the support of the Hattie Strong Foundation. She has been featured on ArtInfo.com and her interview with Dina Kantor was published by The Girl Project. White holds an MFA from the School of Visual Arts in New York, and a BA from Vassar College. Based in Brooklyn, she teaches digital art and culture courses at the College of Staten Island (CUNY) and Ramapo College, and has been a visiting faculty member at Bennington College in Vermont.
Elizabeth Crane is the author of three collections of short stories, most recently You Must Be This Happy to Enter. She is a recipient of the Chicago Public Library 21st Centu
---
Last month, I compiled a collection of interviews with a curatorial projects operating in the city of Chicago. In it, Happy Collaborationists, LVL3, New Capital, slow, Roxaboxen, Plaines Project, and Johalla Projects all answer the same four questions, discussing their respective curatorial agendas. I always love to hear the back room story behind spaces, the way administration and practical impasses influence day to day decisions. I would love to post all of them here, but as it is, I'm only going to wet your whistle on this Internet-machine. After all, the interviews were intended to go together. While the resulting zine, "AD HOC," was available for free in the Bad at Sports booth of the Chicago EXPO, you can download the entire booklet via the following link: EXPO_Bas_pamphlet_for_web. Below I have included an interview from that collection with co-director Paul Hopkin from slow gallery — a wonderful space that straddles the line between apartment space and storefront gallery. At present, slow is exhibiting Benjamin Bellas, Represent the sound outside these spaces wherein"Benjamin performs herculean tasks and shows what is produced by his efforts." That exhibit is open to the public until November 10th. For information about what they're up to, the show they have installed in Clutch Gallery (a portable exhibition site in founder Meg Dugid's purse). Hopkin's co-director, Jeffrey Grauel is carrying it around at present, and even brought it to Washington DC for its official opening. Visit their website here  and don't forget, the following interview is just the tip of the ice berg. Each of those seven spaces has a interesting and varied way of thinking about their curatorial work.
Caroline Picard: What kind of exhibitions excite you generally?
Paul Hopkin: I like an exhibition that gets under my skin. Art is best when I am not sure whether I like it or not, but I can't stop thinking about it. I always try to get artists to present work in ways they would be less likely to without me, or the kind of space I run. That means pairing people who otherwise would not be paired, encouraging a new direction in the work or taking more risks in its presentation. I have been really lucky to have worked with a lot of really fantastic artists, but I have two favorite shows: one was called the low down and featured the work of Jeffrey Grauel, Caroline Allison, and Danica Favorito. Jeffrey covered all the windows with panels of crocheted video tape. It brought a darkness to the space — clearly because it was a sort of blackout curtain, but it also just pushed its presence into the space generating a kind of tension. Well, the fact that you also walked straight into a slowly spinning baseball bat maybe helped that a little too. I also really loved the play between Caroline's gorgeously printed and beautifully framed photos with Danica's that were off her junky inkjet she had at home, wrinkled and hung with obvious pieces of masking tape. I think one of Danica's photos had a coffee stain on it.
The second show was last spring, titled, it ain't over. Brent Garbowski and Joe Mault collaborated on this work that was not just designed for the space, but for people who come to it, for me. There was a kind of specificity to the work that was truly remarkable. They cut down a power pole and lay it down on the floor so that it cut through the gallery, through the entrance of my apartment and ran alongside my bed. They fabricated a swing arm with the familiar arch of a streetlight, so that the bulb illuminated my bed, complete with the way-too-bright light of an outdoor fixture. They are in the process of installing parts of that pole in another space and it is becoming a wholly different work. I also love that I got Barbara DeGenevieve to make work that was really light-hearted. I was really excited that she, one of my more established artists, was excited to work with Brent and Joe, two boys still in undergrad.
CP: Do you have a particular story about what the back-end of your space is like? Something perhaps indicative of your administrative process? 
PH: I would probably not be running a gallery if there were no separation between my private apartment and the storefront gallery. It is funny to me now, but I thought I wanted to keep people in the public space and keep my home out of the mix. A couple of shows into it I just realized it was ridiculous — it was more comfortable to use my home as the space to hang out in. If I haven't swept the floor in my apartment and there is an opening, I just let it happen anyway. "Y'all come to see the work and enjoy a beverage. Hell, some of you seem comforted that there are little mounds of my dog's hair everywhere."
I made a rule — if I find you difficult to work with, it is not worth it to me. I will also not work with you if I don't trust you to be alone in my home. I do this because I love it, and it is important for me to continue loving it. I have only had a few conflicts, and I hope I have resolved them well. Most of the artists I have worked with have truly been a pleasure. Not that there is never stress; stress is part of getting something worthwhile to happen. But the artists I have worked with have been helpful, resourceful, and interested in having good shows. I have been thrilled to see it work that way. I have had artists who have shown in my space just jump in and help with practical chores even when it is not their show.
I keep a running list of artists that interest me. Some, I check in with from time to time. I throw ideas around, often in casual conversations with friends. Just keep at things until an idea clicks. Then I approach the artists. Sometimes that doesn't work out and it means I have to start again. Maybe an artist is unavailable, or sometimes just not into the idea. I usually have three or four studio visits with each artist leading up to a show and I always run my show ideas by Jeffrey Grauel, my co-director.
The biggest practical decision I make is to avoid shipping work. I have done it, and it has worked, but I mostly show Chicago folks. I find the practical matters to be a part of the scene, so working within the resources and space I have is a part of the fun. I don't choose in a terribly practical fashion. I mean I had a power pole hovering over my bed for two months, and I let a performer live in my space drunk for a week.
I write for every show. It brings clarity about the show and why I put the artists together in the first place, and it helps the artists understand it too. When I get it right, the writing also helps generate some interest in the shows. But I try to avoid describing the work. I want to generate experience with the work on its own terms. I have my ideas, but I don' t ever want to impose them on the work in a way that overshadows the work itself. I don't have my writing in the space at all during a show. It resides on the internet on purpose.
I don't understand your question about, "engaging a public audience"— I mean, people come; the events are, in some direct way, public. It is a bit of a mystery to me that I engage a consistent crowd of undergraduate artists, and a consistent crowd of adults who have been out of school for a good long while, whereas I don't draw a ton of graduate students. It is a little frustrating to me, because critical attention has a way of following the interests of those grad students. But I think the shows at slow are better than that. And not that the projects haven't received attention, because they have. But sometimes I still feel like slow is a secret. I have had a couple of grad students tell me straight up that it doesn't seem like a place where they can figure how to get in —and if it doesn't present them with opportunities then they don't get invested in the space. The funny thing to me is that it can present them with showing opportunities. And then there's the flip side of the same question: what good does it do for anyone if the venue will show anything that comes along? Editing, some kind of vision and hierarchy, seem to facilitate better things all the way around. I guess I am still figuring out some things, and those artists are too. But I want to maintain a kind of criticality, a kind of rigor, and I don't mind that there are interesting artists who remain outside my radar.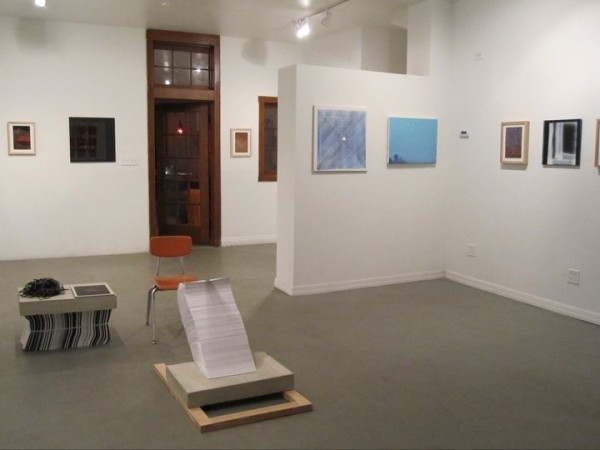 CP: Do you think non-traditional sites for exhibition are important?
PH: Important is a funny word. Curators that work in canonized venues rely on the rest of us to decide what is worth thinking about, worth seeing. But what burbles to the top is just that; it is the thing that garnered attention. Local food and local art — you know? A lot of the best stuff will remain unknown to most, and that is why we visit the places that produce locally. It isn't so much that  that venues like mine are important, but we do a kind of work that isn't done by important venues. Not so long ago Hamza Walker spoke very directly about waiting in the wings until a certain few venues have chosen first to pay attention to an artist, or to a new kind of approach. I think it is common for important critics and curators to wait and see what the lesser of us do. If a non-traditional venue bites on a new hook, and the results are well received, it can move through a system and become important. But I want to work from a messier place that is full of risk and opportunity. I love to play with ideas on their own terms. I love the heady space of "why the hell not" and "it's about time." That can happen when there is no bureaucracy. I can risk a big failure because nothing so terrible happens when I do fail. The payoff can be so much more satisfying when it comes from that sort of space. It isn't all just freedom and light, but it is so much closer to the fantasy of how the art world works. I support what strikes me, what feels ignored or absent from the scene, but nevertheless compelling. I hope to bring a critical eye to my part of the art world in a time where criticality is threatened and disappearing.
The television show The Wire changed how I think about storytelling. You get such a deep version of a really compelling story if you see the entire 5 year arch of the show. Artists usually work more like the storytelling in The Wire than in, say, Gilligan's Island. But we tend to see work that is from the fresh young thing just out of school. Or the work that has become important in the meantime. We see the same details, the same place in the storyline, repeated over and over. It is set up in this way that we think we are seeing a serial, but we're really seeing one or two pieces of a story set on constant repeat. But there is so much more happening than either of those snippets. And I get to pay some attention to work in a way that has a different piece of the puzzle precisely because I do not aspire to become important as a venue.
Importance is overrated.
CP: What are some administrative influences and how have they colored your own approach to running a space?
PH: Artists need good opportunities to exhibit. I feel privileged to have such a big part of my own creative process that functions through the work other artists have made. I try to make the work and the show the focus of the experience. As much as I have a point of view in this, I want that to support the artist's work, and not the other way around. I have worked as an administrator in several other capacities, and what everyone seems to want is freedom to choose things that have an importance, and for the things that aren't valued by the individual to just disappear, to be done by elves. I work to make everything simple, approachable, and pleasant for the artists. If I can't be the elf, I let them know. But if I can make something easier, I certainly will. My structure, my approach, is built on the philosophy that this will be what I want it to be, and what the artists want it to be, as much as possible. This is the place where you can ask to do anything, and it is a simple conversation. I am very aware that I am not an institution. I am not aspiring to be a lucrative business. I am opinionated, invested in fearless and sometimes transgressive art, I have a sense of humor, I have a sense of style, I am social and chatty, I enjoy a good beverage with friends, and I am intellectually motivated. I try to structure the shows to take advantage of all those qualities.
slow is located at 2153 W 21st Street, Chicago, IL.
---
Do you know how to coordinate some development? Today Vermont Studio Center announced a new open position on their super beautiful grounds. Details below — applications accepted until November 15, 2012 with a start date in early January 2013.
POSITION AVAILABLE: Â Development Coordinator
The Development Coordinator is responsible for the efficient and professional operation of all internal aspects of the VSC Development Office.
S/he participates in each year's fundraising plan, including overseeing the details of the annual development calendar, prospecting and donor record-keeping, and other customary development support activities. S/he collaborates with colleagues on creating the annual campaign concepts and coordinates the Annual Fund solicitation letters and bulk mailings. S/he produces gift acknowledgements and receipts, facilitates staff and board communication/conference calls, and oversees the development database and paper files.
The Development Coordinator is supportively involved in the collaboration between the Development and Founder's offices at VSC and between the board and staff. S/he provides logistical support to the board of trustees and assists in the planning, execution, and follow-up for special events.
S/he reports the Director for Development. S/he supervises development-related work exchange residents and the Development assistant, who provide direct support to the Coordinator. As all staff at the Vermont Studio Center, the Coordinator promotes and safeguards the vision, mission, and ambitions of the organization and is encouraged to think creatively on behalf of the Studio Center and the artists and writers it supports.
The successful candidate will have prior experience or equivalent in arts organizations and/or fundraising, with capital campaign experience a plus. S/he will be experienced with a Mac-based computer network and fundraising data systems (VSC uses Salesforce). S/he will be expected to interact productively with the wide range of individuals and groups that are attracted to the Studio Center and its programs.
This is a full-time, salaried position with benefits.
Please send cover letter and resume to:
Gary Clark, Director for Development
gclark@vermontstudiocenter.org
Vermont Studio Center
P.O. Box 613
Johnson, VT 05656
http://www.vermontstudiocenter.org/employment-opportunities/
---
Audio clip: Adobe Flash Player (version 9 or above) is required to play this audio clip. Download the latest version here. You also need to have JavaScript enabled in your browser.
download


This week: After a dodgy intro we talk to Catherine Sullivan.
Catherine Sullivan was born in Los Angeles, California, in 1968. She earned a BFA from the California Institute of Arts, Valencia (1992), and an MFA from the Art Center College of Design, Pasadena (1997). Sullivan's anxiety-inducing films and live performances reveal the degree to which everyday gestures and emotional states are scripted and performed, probing the border between innate and learned behavior.
Under Sullivan's direction, actors perform seemingly erratic, seizure-like jumps between gestures and emotional states—all of which follow a rehearsed, numerically derived script. Unsettling and disorienting, Sullivan's work oscillates between the uncanny and camp, eliciting a profound critique of "acceptable" behavior in today's media-saturated society.
A maelstrom of references and influences from vaudeville to film noir to modern dance, Sullivan's appropriation of classic filming styles, period costumes, and contemporary spaces (such as corporate offices) draws the viewer's attention away from traditional narratives and towards an examination of performance itself. Sullivan received a CalArts Alpert Award in the Arts (2004) and a Deutscher Akademischer Austausch Dienst (DAAD) Fellowship (2004–05). She has had major exhibitions at Walker Art Center, Minneapolis (2007); Tate Modern, London (2005); Vienna Secession, Austria (2005); Kunsthalle Zurich (2005); Wadsworth Atheneum Museum of Art, Hartford (2003); UCLA Hammer Museum, Los Angeles (2002); and the Renaissance Society, University of Chicago (2002).
She has participated in the Prague Biennial (2005), the Whitney Biennial (2004), and the Biennale d'Art Contemporain de Lyon (2003). Sullivan lives and works in Chicago.
Image Credit:
production still
The Last Days of British Honduras
2011
16mm film, Â 47 minutes
Catherine Sullivan in collaboration with Farhad Sharmini
---
1. Out of Site 2012 at multiple sited in Wicker Park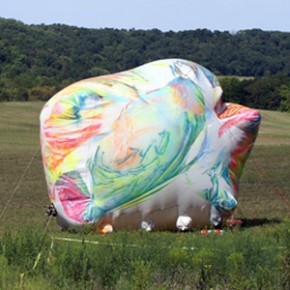 Curated by the Happy Collaborationists, with work by Claire Ashley, EJ Hill, Erik Peterson, Jesus Mejia & Ruth, and Shane Ward.
From the intersection of North, Milwaukee and Damen Aves: Claire Ashley will be located WEST on North, Ashland->Western, EJ Hill will be located SW on Milwaukee, Western->Ashland, Erik Peterson will be located SOUTH on Damen, Webster->Division, Jesus Mejia & Ruth will be located NORTH on Damen, Division->Webster, Shane Ward will be located NE on Milwaukee, Ashland->Western. Performances Friday from 5-7pm.
2. The Hall of Disappearing at Chicago Artists' Coalition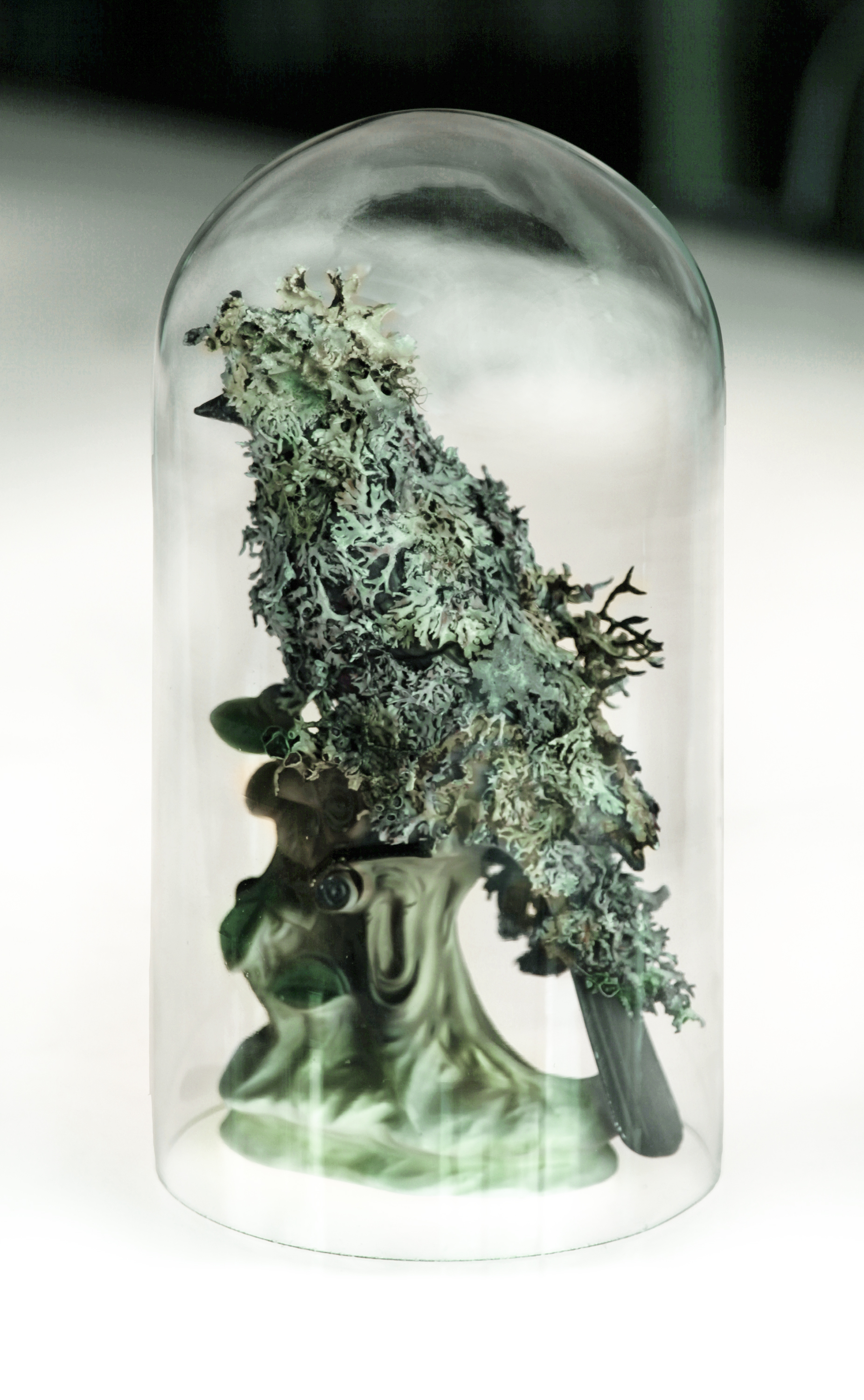 Work by Jenny Kendler.
Chicago Artists' Coalition is located at 217 N. Carpenter St. Reception Friday from 6-9pm.
3. The Nature Drawings of Peter Karklins at DePaul Art Museum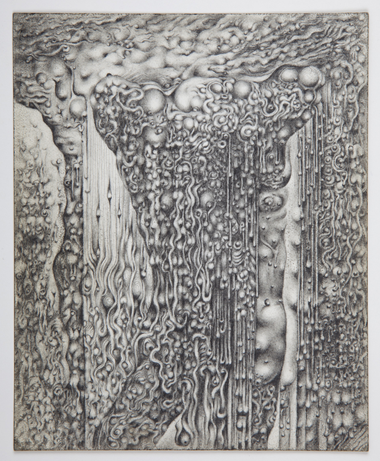 Work by Peter Karklins.
DePaul Art Museum is located at 935 W. Fullerton. Reception Friday from 4-6pm.
4. Night Visions at Johalla Projects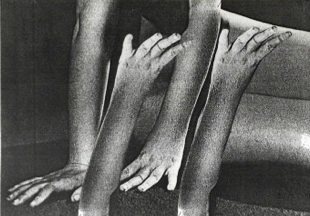 Work by Heather Gabel.
Johalla Projects is located at 1821 W. Hubbard. Reception Friday from 7-11pm.
5. Palisades at Kasia Kay Gallery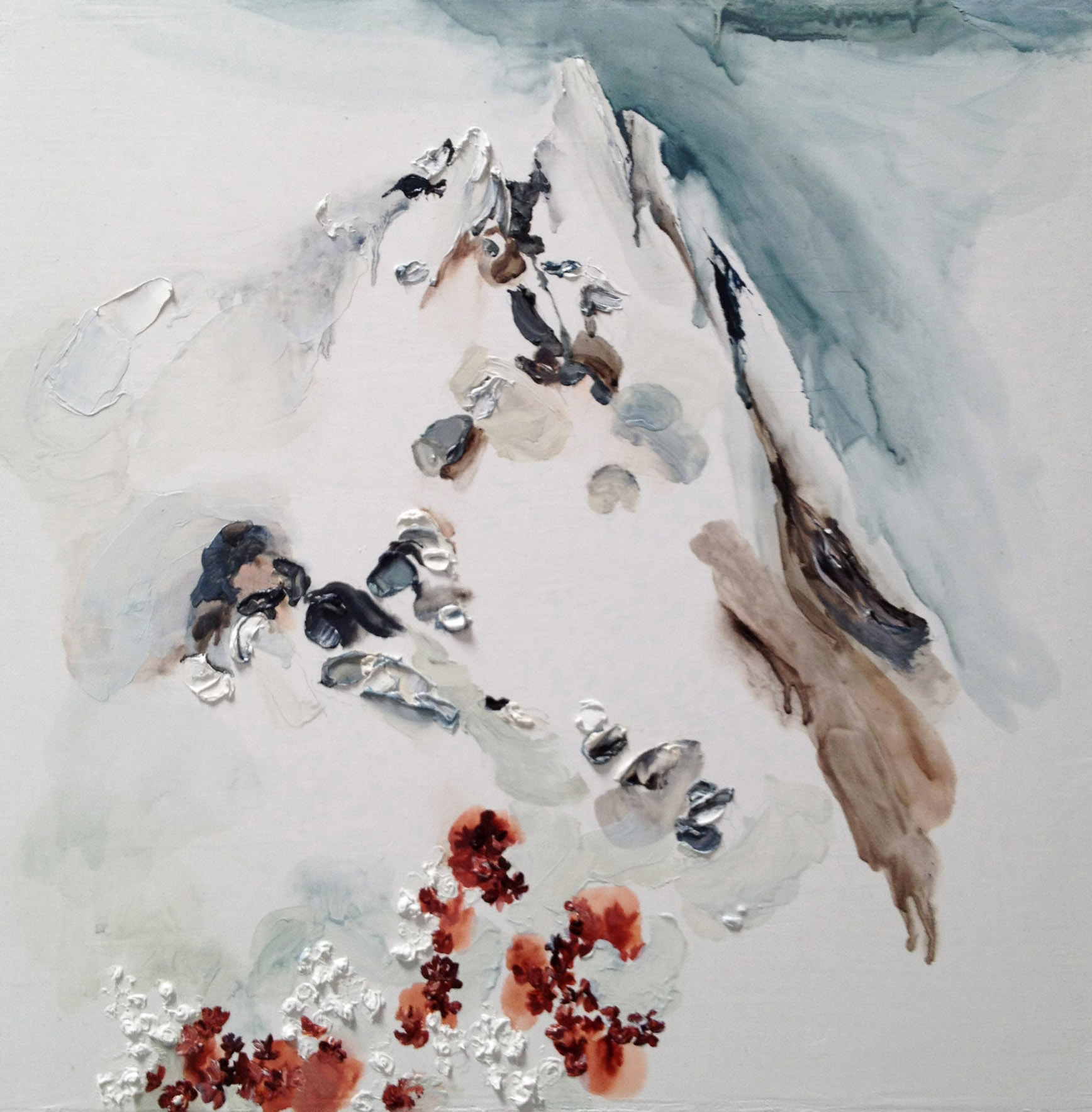 Work by Elisa Johns.
Kasia Kay Gallery is located at 215 N. Aberdeen St. Reception Friday from 6-8pm.
---