Audio clip: Adobe Flash Player (version 9 or above) is required to play this audio clip. Download the latest version here. You also need to have JavaScript enabled in your browser.
download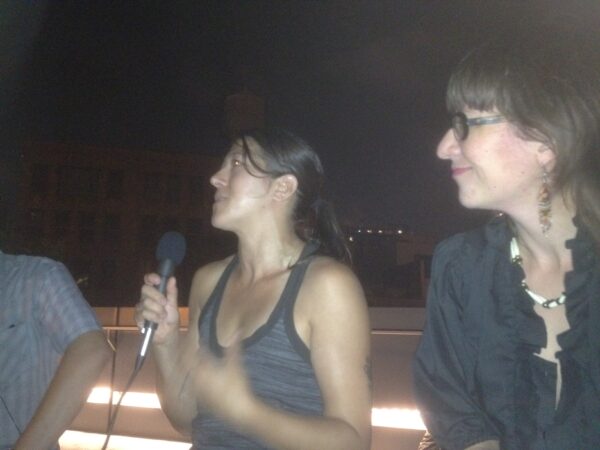 This week: The first in our series of interview we did in partnership with apexart in New York! Duncan, Amanda, and Richard talk with Stephanie Powell and James Walsh about their experiences in the apexart residency program.
From the announcement:
Meeting Location:
Radial Bench
The High Line
enter @ W 29th St. & 10th Ave.
apexart and Bad at Sports wrap up their season of Resident Talk collaborations* with Outbound Residents James Walsh, who traveled to Bangkok, Thailand, and Stephanie Powell, who traveled to Phnom Penh, Cambodia. Duncan MacKenzie, Richard Holland, and Amanda Browder from the Bad at Sports team will conduct the interview at the Radial Bench on the High Line off the 29th Street entrance, getting to the bottom of what exactly the apexart Residency is and what James' and Stephanie's experiences were during their month away from their routine.
Before studying art, Stephanie Powell's initial career interest was in journalism, which has consistently challenged her to think critically about the storytelling component of her work. Stephanie is currently living in Brooklyn, NY, and is a Visiting Professor at Pratt Institute and Photography Technician at Parsons School of Design. Read more on her resident page.
James Walsh has been making visual work in a variety of media since 1986, and has shown throughout the United States and in Turkey, Italy, England, and Sweden. He is the author of three books and numerous unique and limited-edition artist's books. Read more on his resident page.
Amanda Browder, co-founder of Bad at Sports, is an internationally shown visual artist who lives and works in Brooklyn, NY.
Lawyer by day, Richard Holland is the co-founder of Bad at Sports and co-host of their Chicago broadcasts.
Duncan MacKenzie, co-founder of Bad at Sports, is a Chicago based Artist / Critic / Writer / Educator / Podcaster and generally a culture enthusiast.
* Over the course of the series, the Bad at Sports team will grill and provoke apexart residents in increasingly ridiculous scenarios while talking art, residencies, the role of conversation, and the inspiration that comes with travel. 
apexart's exhibitions and public programs are supported in part by the Affirmation Arts Fund, the Andy Warhol Foundation for the Visual Arts, Bloomberg Philanthropies, Edith C. Blum Foundation, Mary Duke Biddle Foundation, The Greenwich Collection Ltd., Lambent Foundation Fund of Tides Foundation, and with public funds from the New York City Department of Cultural Affairs and the New York State Council on the Arts.
apexart
291 Church Street, NYC, 10013
t. 212 431 5270
www.apexart.org
---
In January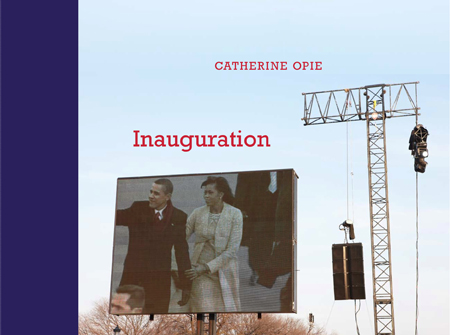 2009, Catherine Opie traveled to Washington D.C. where spent three days photographing the inauguration of President Barak Obama. From this came the 100 picture photo series and companion book called both entitled Inauguration. These photos reveal the nation's excitement surrounding the event. The book itself is lovely, cloth bound, with photo printed boards and debossed title.
Much of the book consists of pictures of the ecstatic Americans who came to the White House to witness the inauguration. Opie captures all kinds of people, from all over the country. The crowds were dense. A Jumbotron conveyed a live feed of the inauguration to the mass of people outside the formal event. Close-up ups of individuals amid the crowd. Some of the most interesting photos, though, were of the people visiting the sights of D.C. There are two photos, one of a middle-aged woman, one of a young woman, both African American. These women are clearly pleased to be at this historic event and mug for the camera, a camera that does not appear to be Opie's. At first these seems to optimistic photos, after all the women are here to attend the inauguration of the first African American president. Still, both women were posing in front of the National Council o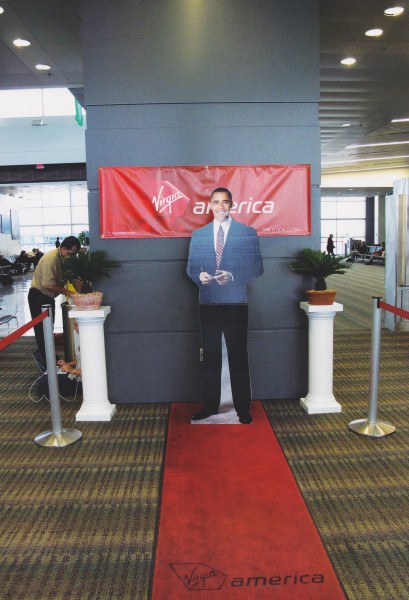 f Negro Women, and these photos remind us that in America, some people are still more equal than others.
The first photograph in the book is perhaps my favorite. In what looks like the terminal of Virgin America stands a cardboard cutout of Barak Obama. He's friendly and welcoming and the Virgin banner emblazoned with the word America hangs behind him. Despite the warm tones of the red carpet, and the smiling face of our soon-to-be president, the picture feels hollow. Our cardboard president in the foreground and rows of empty chairs with people waiting in the background, the photograph conveys not a feeling of pride or optimism, but instead speaks to futility.
With this being election season it is impossible not to draw parallels. I'm not sure what Opie's intention was with this project. Clearly she couldn't know what the following four years would bring. But looking at this book now, it's unreliably depressing. The people in the photographs, so hopeful, were so excited about that watershed moment in American history. Although it was only three years ago, it feels like a lifetime. It's not that anyone believed Obama was magic, but just for a moment many Americans thought this inauguration signaled a beginning, a new start. A poem by Eileen Myles concludes the book. Myles write, "I'd like to have that day again." After reading Inauguration, I have to admit I agree.
Inauguration by Catherine Opie
Gregory R. Miller & Co., September 2011
Cloth, 124 pages, $50
ISBN: 9780982681329
---
1. Sun Land at Kavi Gupta Gallery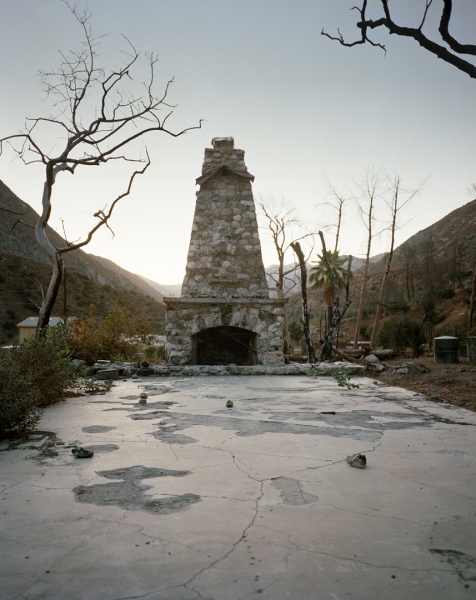 Work by Melanie Schiff.
Kavi Gupta Gallery is located at 835 W. Washington Blvd. Reception Friday, 5-8pm.
2. And to Think That It Was Found Upside Down at Carrie Secrist Gallery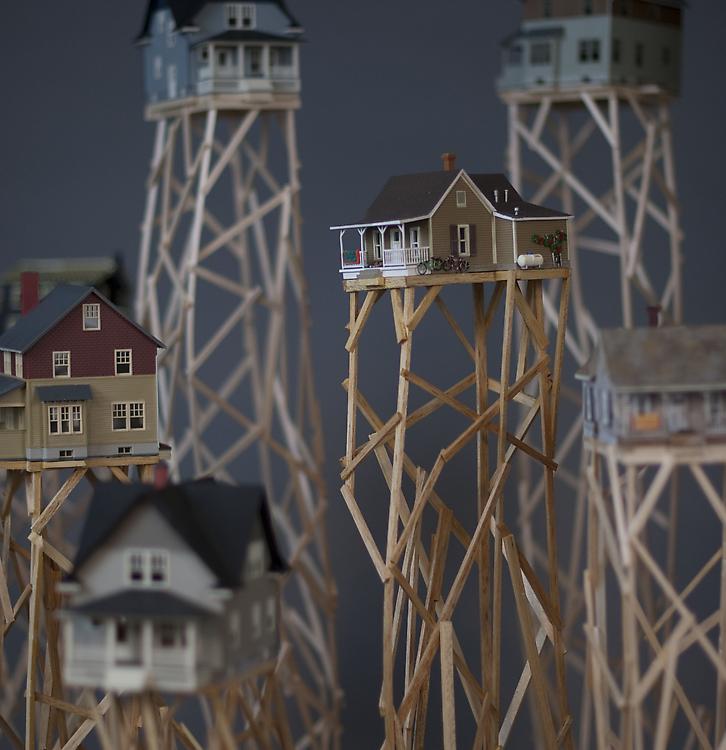 Work by Dietrich Wegner.
Carrie Secrist Gallery is located at 835 W. Washington. Reception Friday, 5-8pm.
3. Re-Animate at Linda Warren Gallery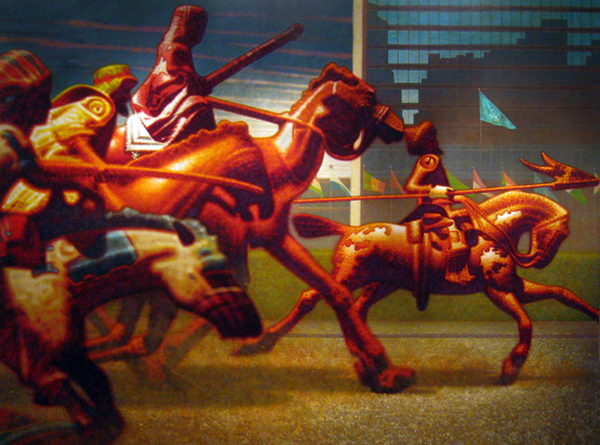 Work by Peter Drake.
Linda Warren Gallery is located at 327 N. Aberdeen. Reception Friday, 6-9pm.
4. Momentary Volume at Lloyd Dobler Gallery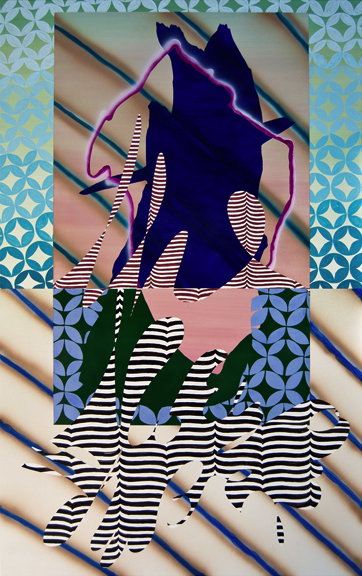 Work by JJ Miyaoka-Pakola.
Lloyd Dobler Gallery is located at 1545 W. Division Ave. Reception Friday, 6-10pm.
5. Photography Indoors at Document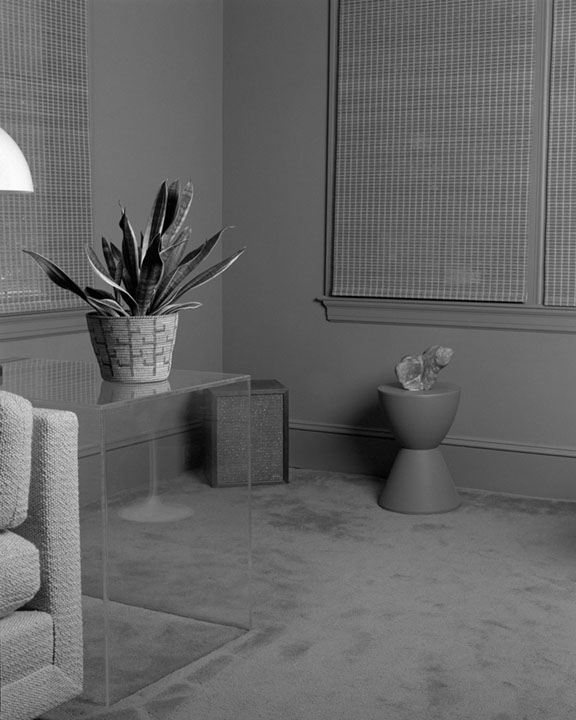 Work by Elizabeth Atterbury.
Document is located at 845 W. Washington Blvd. Reception Saturday, 6-8pm.
---
Being a visual artist today is a vow of poverty. Few go voluntarily into art for financial reasons. And those that just happen to meet with financial success, probably would have done even better on Wall Street. From experience I know that the the vision quest toward understanding conceptual art strips most of their petty materialist needs.
When I was 15 I badgered my father to buy me a Chrysler Conquest if I got straight A's. (It's one of my last and most embarrassing secrets.) He wouldn't have been risking much by agreeing because I was a poor high school student, but balked anyway for fear that I might make a miraculous turn-around. I didn't, and by the time I did turn it around in college I had moved beyond sports cars and into the monastery of the conceptual art world.
I often repeat a line that I borrowed from a professor:  "I don't need to buy art. I own it when I know it."
This distinction is problematic for those outside art world, those not privy to nerdy conversations in boozy studio visits. People who hear and read about paintings selling for millions of dollars at auction have a difficult time squaring art's abstract concepts with its concrete price tags.
My father-in-law is one of those people. He asks me regularly "how is the art business is going." He means "how much money do I make selling pictures," but instead of opening my ledger book, I rattle off numbers from the Art Newspaper about weekend sales figures at Christies or Sotheby's. I throw Damian Hirst and Jeff Koons in front of him like barrels in a street chase.
He likes numbers. He likes things more than concepts. Or he thinks he does. Father-in-law regularly sends us parcels filled with fun gizmos we don't have the space to store: clunky media docks with LCD screens and radios to park and enhance technologies that we don't use or have the inclination to manage. Sharper image gadgets that deionize the air, and stand-alone self-balancing coat racks that, should we use them, would injure us as we navigate to the bathroom at midnight.
This past week we received a package that contained what looked like an old-fashioned analog telephone but with an adaptor to fit into the speaker jack of a cell-phone. If worthless in its utility, the concept isn't completely un-funny. After its idea is absorbed though, it is doomed to live life out in purgatory under the bed, not quite thing and not quite pure concept. like art, gifts have an aura that make their physical disposal unpleasant for its custodians.
The logic behind creating this novelty phone isn't dissimilar from the logic that inspires much of the work in the sculpture studios of any MFA program. The difference is, in the case of the conceptual entrepreneurs behind that phone, they have no way of monetizing their creation other than mass-producing it. So they do, and it's cheap, and my father-in-law buys it, sends it as a conceptual gesture, and finally I unsuccessfully try to curate it into my tiny apartment museum, wondering year-after-year what to do with it. Like my own personal Walter De Maria "Earth Room".
My wife and I recently had a baby. This baby lives in our nuclear submarine-shaped apartment. So something had to give, and it has. Our museum of impractical gifts has been forced to deaccess. Ebay, Goodwill , regifting and recycling. Out with a wine rack that "whines" when you take a bottle out of it, out with the mounted fish that sings hillbilly songs, and out with the inexplicably hookless Green Bay Packers helmet-shaped head warmer that needs to be set on a shelf so as not to smash its internal hardware.
I disposed of these gifts last weekend, and as I did, my wife waxed nostalgic about the birthdays and holidays they signified. I told her, in true artistic spirit, she will always HAVE these gifts because she KNOWS them. That it's the concept not the material that is the real content. If they were useful they wouldn't be haunting the space under our bed.
She sighed unconvinced and I continued to jettison.
I felt a little less burdened by purposeless clutter afterward. But alas our new family still remains shoehorned into a 400 square foot railroad apartment, and in spite of my vow of poverty and material austerity, I find myself daydreaming of a big house, one with lots of closet space, a dining room not doubling as a baby's feeding room, and maybe even a back yard with a swingset.
I will never need a McMansion out in a treeless subdivision, for I am an art monk, but does musing about concept make me an apostate? Maybe one day when UPS figures out how to ship rooms from suburban homes, my father-in-law will put one in the mail for us.
---
Audio clip: Adobe Flash Player (version 9 or above) is required to play this audio clip. Download the latest version here. You also need to have JavaScript enabled in your browser.
download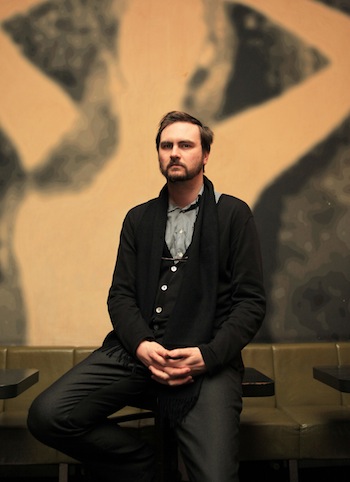 This week: We talk to the new Manilow Senior Curator at the MCA Dieter Roelstraete.
Originally trained as a philosopher at the University of Ghent, Belgian-born Roelstraete has worked at the MuHKA since 2003. His curatorial projects there include Emotion Pictures (2005); Intertidal, a survey show of contemporary art from Vancouver (2005); The Order of Things (2008); Auguste Orts: Correspondence (2010); Liam Gillick and Lawrence Weiner – A Syntax of Dependency (2011); A Rua: The Spirit of Rio de Janeiro (2011) and the collaborative projects Academy: Learning from Art (2006); The Projection Project (2007); and All That Is Solid Melts Into Air (2009). He is currently preparing a retrospective of Chantal Akerman, opening at MuHKA in February 2012.
In 2005, Roelstraete co-curated Honoré d'O: The Quest in the Belgian pavilion at the 51st Venice Biennale. He has also organized solo exhibitions of Roy Arden (Vancouver Art Gallery, 2007), Steven Shearer (De Appel, Amsterdam, 2007), and Zin Taylor (Ursula Blickle Stiftung, Kraichtal, 2011), as well as small-scale group shows in galleries and institutions in Belgium and Germany.
Roelstraete is an editor of Afterall and a contributing editor to A Prior Magazine, and has published extensively on contemporary art and philosophical issues in numerous catalogues and journals including Artforum, Frieze, and Mousse Magazine. He is one of the founders of the journal FR David and a tutor at De Appel in Amsterdam. In 2010, his book Richard Long: A Line Made By Walking was published by Afterall Books/The MIT Press, and a volume of his poetry was recently published by ROMA.
---