1. The Flexible Plane of Immanence and Process of Becoming at Firecat Projects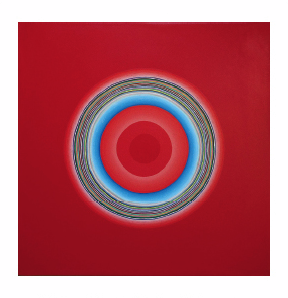 Work by James Jankowiak.
Firecat Projects is located at 2124 N. Damen. Reception Friday, 7-10pm.
2. Water Music at The beach near 6219 North Sheridan Rd.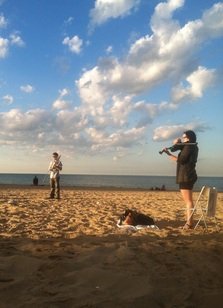 Work by a.pe.ri.od.ic , Simon Anderson, Jonathan Chen, Meg Duguid, Frank Rosaly, and Chicago Phonographers.
This event will be held on the beach near 6219 North Sheridan Rd. Performances Sunday, 3-7pm.
3. Excavations at N. Albany: 10,000 Year Old Aquatic Ruins Discovered in Couple's Back Yard at LAWN Gallery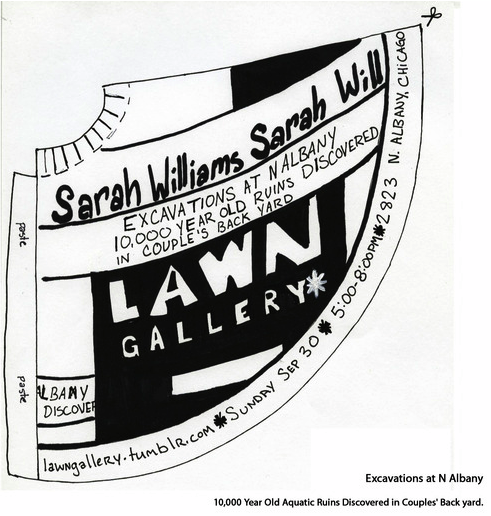 Work by Sarah Williams and Sarah Will.
LAWN Gallery is located at 2823 N Albany on the lawn. Reception Sunday, 5-8pm.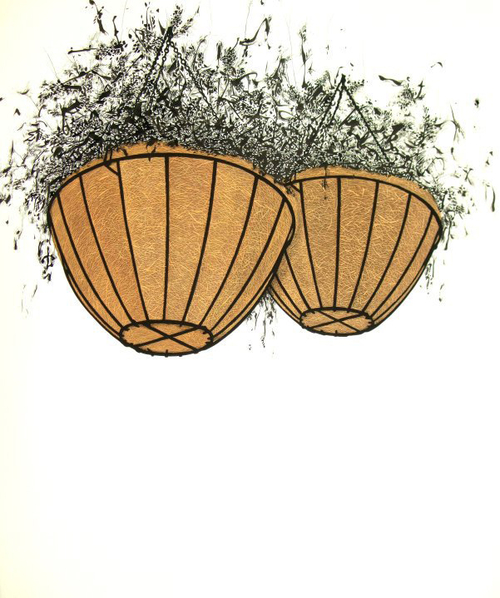 Work by Regin Igloria.
The Franklin is located at 3522 W. Franklin Blvd. Reception Saturday, 5-9pm.
---
In the past I've written about film archives, Google Books, and online galleries. These digital resources are not just entertaining and educational, but they are invaluable tools for contemporary artists. Today, I'd like to share with you three library digital databases that are free and open to anyone. All three of these databases are black holes of time-suckage, so consider yourself forewarned.
Duke University has an impressive digital archive, by any standard. But one of their standout collections is an archive of the work of photographer William Gedney. With more than 5,000 items, you could spend all afternoon in this collection alone. There's a fantastic pictorial of the 1978 Gay Pride March commemorating the tenth anniversary of Stonewall. Also impressive, though completely unrelated, is Duke's collection of vintage advertisements called AdViews. Here you will find commercials for your favorite products from the 1950s through the 1980s. Michelob. NyQuill. American Express. Old Spice. Always Maxi-Pads. It's all there.
The New York Public Library has amassed a stunning array of digital documents and pictures. There are dozens of collections, many you might expect, like photographs of Brooklyn, the Richard Rogers collection, New York Women's Suffrage. But there are also some surprises that are unbelievably cool, Yiddish Theater Placards, Vintage Holiday Postcards, and the unfreaking believable collection of restaurant menus from 1850s through 1930s. There's some menus from old time Chicago restaurants as well. In 1854 at the Lake House Restaurant on "the corner of Michigan and Kinzie," you can get a glass of claret for .75 cents. Not bad.
Perhaps best known for its role in National Treasure 2, the Library of Congress belongs to all of us. It's America's library, that's why the president hides all his secrets there. And you know what is also hidden there? All sorts of national treasures. There's National Jukebox, a historic collection recordings from the Victor Company between 1920-1925, all of these transferred from 78rpm. There are vintage newspapers, lots of stuff about the legislature, a performing arts digital encyclopedia, and "over one million digital photographs." Now you can't beat that.
Check out these excellent resources. They're fun and they're free, and in the case of the Library of Congress, paid for with your tax dollar.
---
My father-in-law was born in Cedarburg, WI. So was his father. And his father before him and his father before him. My wife's family has eerie family portraits on the walls in their house like the ones in Scooby Doo and Peter Sellers movies in which generations of patriarchs line up side-by side, looking alike save for unique period facial hair patterns. No wandering eyes, but if it's late enough and you have anything in your subconscious to hide, your mind will play tricks.
That father-in-law's granddaughter – my daughter – was born last Tuesday at St. Luke's-Roosevelt medical center in New York City. A break in geo-natal continuity that silently resonates through the family only coming out in polite, passive-aggressive reminders about the merits of life in Cedarburg.
I've refrained from telling dad-in-law about our labor odyssey on that special day. The previous day was Rosh Hashana, the roads were empty and the late summer sun shone gloriously. But we went into labor on Tuesday of course, driving through walls of rain and relentless traffic, from Brooklyn all the way to Manhattan's west side. On our final approach to the hospital, on the other side of Lincoln Center, we stalled behind a handsome cab finally inching into the hospital entrance at walking speed.
Once admitted into the maternity ward, it was concluded by the nurse on duty that my wife's situation indicated "impending" but not "imminent" labor, and should leave the hospital. Apparently, in September, there's a run on birthing space and prioritizing is necessary. Despite my resistance we were urged to leave and "stroll around the neighborhood" until she was further along, "maybe get lunch at the Time Warner Center and relax" until we moved the ball into the red zone.
Given the driving rain and my firm belief that Per Se wasn't an ideal location to go into a birthing holding pattern, I splurged for a hotel room that was nicer than anything I might have reserved for our honeymoon. Within a half-an-hour it was clear that my wife should be in a hospital. Desperate, we called her doctor who instructed us to drive to 77th and Columbus for an emergency visit. I didn't finish my Shake Shack burger (almost caught in a Jujy Fruit Seinfeld moment) before my wife called to inform me that the birth was indeed imminent and that her doctor had called insisting on re-admittance to the Roosevelt birthing ward. I drove French Connection-style 20 blocks south to the hospital and escorted my moaning wife to the 12th floor, the car idling on the curb the whole time.
Yada yada, we now have a beautiful, healthy baby daughter..and a colorful only-in-New York story to crown the ordeal. Though I'm not sure I will forever cherish it. My mother-in-law who was staying with us and took in the play-by-play over the phone as it happened, wouldn't stop telling a story about how her husband's mother was born premature in her house with the help of a mid-wife and a life-long family physician who put her in a shoebox in a dresser drawer with hot rocks as soon as the cord was cut.  I still don't know the exact implication of the story, but judging by the frequency of its recanting, it means something.
I'm sure Roosevelt hospital spills over with all the best technology available to man and baby, but still, it's hard to fathom all that magic could be almost out of reach because I was stuck behind a horse. And that our access to it was blocked by a nurse who was treating expecting mothers like construction workers getting egg sandwiches at a bodega at eight in the morning. But still isn't that better than a drawer full of rocks? Who knows. But I'm not telling my father-in-law anything. I guess he can't jab at me about the horse.
I've always said that I wanted my child to build her formative foundation in a sandbox in Wisconsin, and have all her crown molding finished in New York. The jury's still out on all that construction in-between.
But alas, the concrete's been poured.
---
Audio clip: Adobe Flash Player (version 9 or above) is required to play this audio clip. Download the latest version here. You also need to have JavaScript enabled in your browser.
download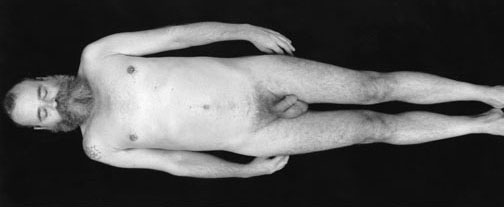 This week: AA Bronson! Artist, curator, General Idea founder, former President of Printed Matter, magazine publisher. And more!
---
1. People, Places, and Things at Andrew Rafacz Gallery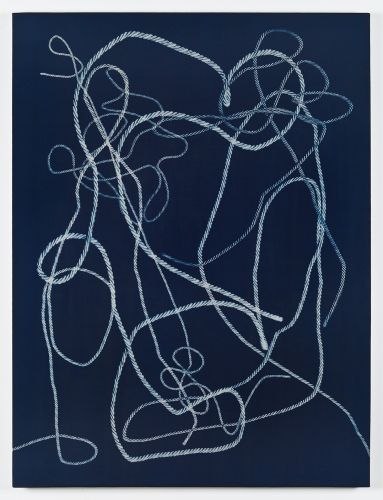 Work by John Opera.
Andrew Rafacz Gallery is located at 835 W. Washington Blvd. Reception Friday, 6-8pm.
2. ANDERSON/MURPHY/NIELSEN at NEW CAPITOL

Work by Justin Anderson, Liz Nielsen, and Clive Murphy.
NEW CAPITAL is located at 3114 W. Carroll. Reception Saturday, 7-10pm.
3. QUIET ECHO ON LOUD WIND at ACRE Projects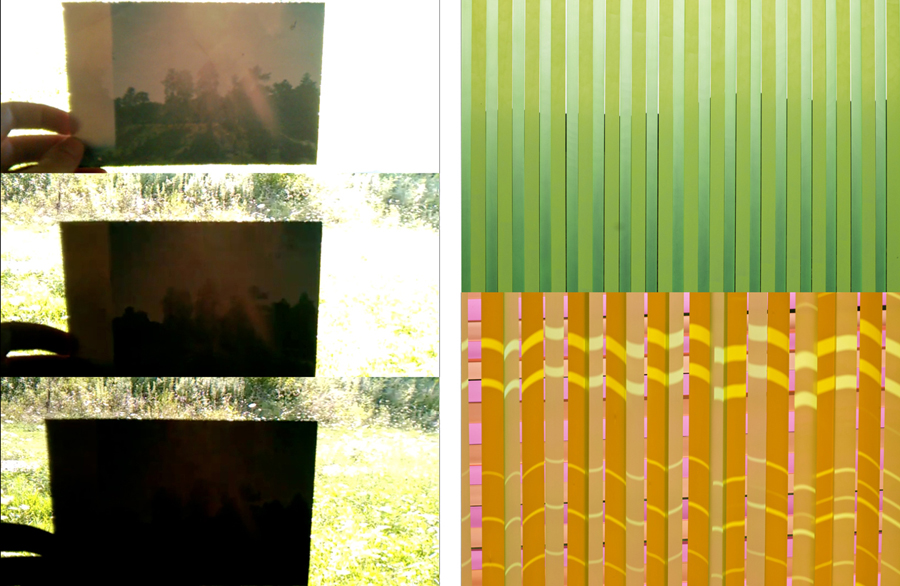 Work by Sofia Leiby, Laura Hart Newlon, and Hilary Baldwin.
ACRE Projects is located at 1913 W. 17th St. Reception Sunday, 4-8pm.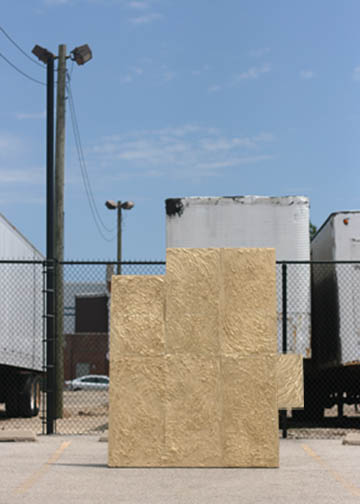 Work by Teresa Albor.
WHAT IT IS is located at 23 East Madison. Reception Friday, 5-8pm.
5. Uterus at the Renaissance Society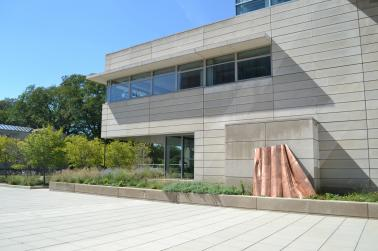 Work by Danh Vo.
The Renaissance Society is located at 5811 S. Ellis Ave., Cobb Hall 418. Reception Sunday 4-7pm.
---