We are just around the corner from a ten day international performance art festival, Rapid Pulse. Over the course of those ten days, 29 national and international artists will present a  variety of works both inside and outside gallery settings. Additionally one can expect panels, discussions and group walks between events. Like much of Chicago's cultural energy, the festival emerged from a DIY ethos. It's professional ambition is nevertheless evident  from the wide-spanning range of engagement; the confluence of those two aesthetics promise to create a profound mix of community enthusiasm and high caliber art — my favorite mix. In the following interview, Defibrillator Gallery Director Joseph Ravens talks about how it came together, some of the highlights one might anticipate from the festival and how it engages public space.
Caroline Picard: So tell me a little bit about how Rapid Pulse came about? It seems like an incredibly ambitious project — ten days worth of performance art, not to mention a number of out-of-town (and international) artists. Was that a network that already existed for you? 
Joseph Ravens: When I first started the gallery, I knew that an international festival was something I wanted to do. When putting together the festival, I fully intended to call upon the personal contacts that I made touring international festivals over the past decade. I made many friends over the years and simply thought I would draw upon those resources. At first, it was going to be very small. But we put out an international call for artists and received about 150 applications and most of them were very strong. So it just grew, unexpectedly. Sometimes I regret it and other times I'm delighted. I'm mostly delighted. I then reached out to Julie Laffin and Steven Bridges to help co-curate. This choice was not only to help make the overwhelming task of sorting through the applications more manageable, but also, to diversify the type of work that we would present. I would never be able to do this without them. I wanted Rapid Pulse to embody my vision, but not necessarily be an extension of my preferred tastes and styles. The fourth curator, Giana Gambino, was also instrumental in the beginning of the festival. She approached me late last year and said that if I wanted to follow through with the festival, she would help me. I've leaned on her a lot. We are certainly short on resources but, luckily, ambition is in high supply.
CP: What has it been like communicating with various artists about their upcoming projects? Are there particular events that you're excited by at the moment?
JR: Managing the data and correspondence has been one of the most difficult tasks confronting me. As you can imagine, performance artists have unique requests. One artist, Brazilian, Cristiane Bouger, wants to smash 300 full bottles of Brazilian beer. I'm still a little stumped about it. In general, though, it has been a pleasure for me to get to know artists whose work I respect and I look forward to meeting them face to face. German artist, Regina Frank, applied and I am so flattered and honored because I am familiar with her work and strong reputation. I'm really excited about Italian/Austrian artist Helmut Heiss' project. He's flying a banner behind an airplane as his performance. It says "sharp" by the start time on his night because it's all arranged with the flight company for a specific place and time. Added as an afterthought, I'm also quite excited by our video series. We received such great submissions and some of the artists we invited to perform live weren't able to come. So we initiated this series to show their work and works by other artists who we admire. This was also an effort to diversify the regions and styles of performance represented in the festival. It is an interesting thing to correspond with artists about their projects. I have shaped certain ideas about their personalities based purely on email exchanges. I'm really excited to meet the artists and discover how their live personalities correspond or conflict with their digital personas.
CP: You mentioned that there were going to be some performances in more traditional gallery settings, but also that some performances would take place on the street, playing with our expectations of the everyday. Can you talk a little bit about some of those? What does it mean to engage a banal and public street that way? Of course it probably depends on the particular performance, but I'm curious about what it means to you, as a director of sorts, in thinking about reserving different "sites."
JR: Public performance is a particular interest to me as an artist and a curator. Last year Defibrillator curated a series called, Out of Site where we presented 12 unexpected encounters in Wicker Park in association with the local SSA. I'm interested in arresting peoples' daily lives; giving them pause to reevaluate their surroundings and the boundaries of art. Performance art, especially, can be elitist to a certain degree. Unless you are seeking it out or familiar with the form, you may never encounter this medium. So taking it to the streets is a way to further the reach of this often inaccessible and misunderstood discipline. I actually presented a work in Out of Site for which I ran with a giant fish for two hours around Wicker Park. One viewer posted a 'missed connection' in the Reader thanking me for the surprise encounter she experienced when coming out of the Division Blue Line stop. This delighted me. I'm on a mission to broaden the awareness and understanding of performance art among the general public. For Rapid Pulse, several artists are performing in the street. Chicago duo, Industry of the Ordinary, will be branding passers-by with ink stamps. Brazilian artist, Tales Frey will be staging a half hour gender bending wedding kiss. For a project called Apparition, Texas artist, Julia Wallace, will be dressed as the Virgin Mary while breast feeding a baby Jesus. There are several others, including local artists, Lucky Pierre (walking Chicago from south to north) and Lisa Vinebaum who will picket outside local sites in an effort to connect the current crisis in timed labor to the historical struggle for workers' rights. Designed to be more enticing than confrontational, these works will broaden ideas about what art is and could be.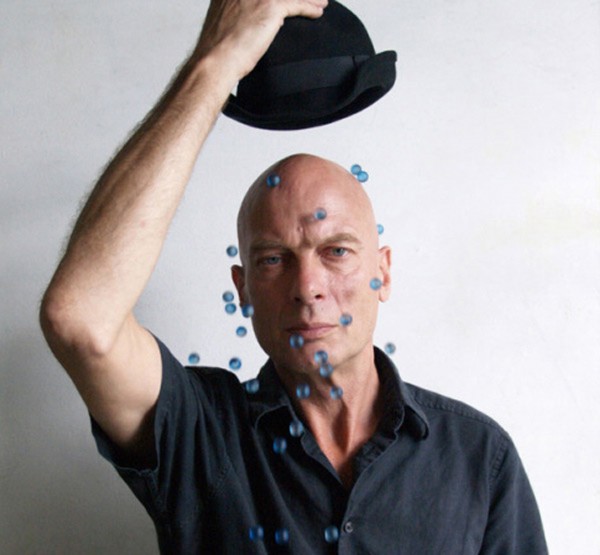 CP:Â What has it been like finding places for artists to stay? And do you feel like that reflects something about Chicago in particular? Or performance? That there is a willingness to share a home, in some way….
JR: I love this question. Our original idea was to place artists in hotels but, of course, finances are a problem. People stepped up right away to help out and I'm really proud of them (and Chicago) for this. We've scheduled a panel on the "Chicago Aesthetic" within the festival, but one thing that stands out to me in regard to this city is our DIY attitude and our gracious hospitality. By placing artists in peoples' homes, it embodies these ideas. So where I was at first disappointed at not being able to provide hotel accommodation, I'm now thrilled that the housing now reflects Chicago's style. We've organized two "Directors of Hospitality" to ensure that the guest artists have a pleasant and comfortable stay in Chicago. It's really important PR, actually. People leave a city and talk about their experiences and I want to make sure that all the artists go away happy and paint a wonderful picture of Chicago to their friends and colleagues around the world. I love Chicago and am proud and happy to share our city. I firmly believe we should have larger visibility on an international scale.
Unlike other mediums where one might send a piece away to be exhibited, performance artists need to be present to show their work. I've toured extensively and some of the best experiences I've had have been ones where I stayed with local people. It's a way to get insight into the everyday lives of those in that city. It's also a great way to make long lasting friends and connections. When organizing Rapid Pulse, I was embracing things that worked when I was in other festivals, and correcting things that didn't work as well. Many of the opportunities and invitations that I've received have been the result of connections I've made from prior festivals. I would love for Chicago artists to have more visibility within international platforms. One way to accomplish this is for them to make connections during Rapid Pulse. In addition to home stays, we have planned group meals each day so the local and international artists and volunteers can get to know one another and seeds might be planted for future exchange. We hosted Estonian artists, Non-Grata a couple months ago, and one of our volunteers, Amber Lee, formed a relationship and is now touring with them in Europe. This makes me happy and proud. I hope similar situations arise as a result of Rapid Pulse.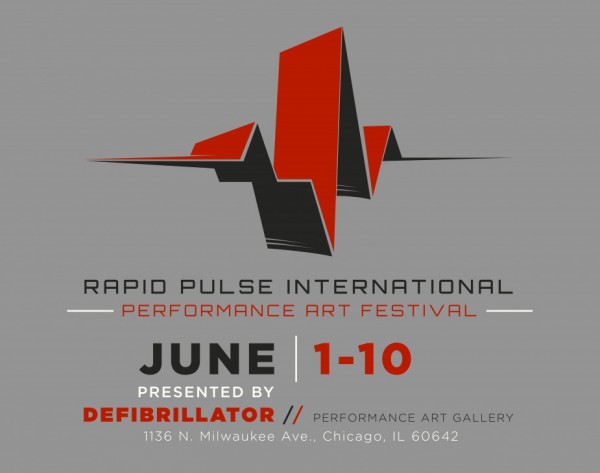 ---
Audio clip: Adobe Flash Player (version 9 or above) is required to play this audio clip. Download the latest version here. You also need to have JavaScript enabled in your browser.
download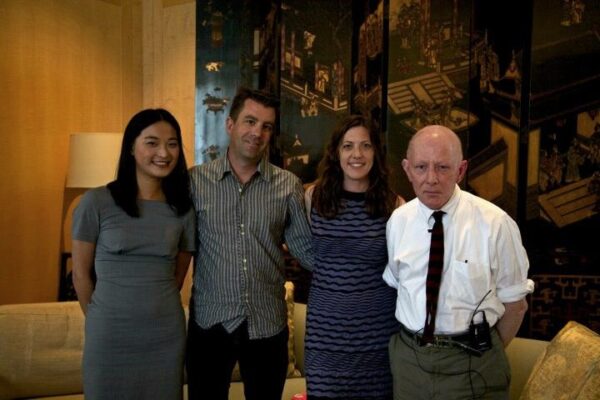 This week: A PULITZER PRIZE WINNER! Holy crap. San Francisco once again brings it with an amazing guest, Holland Cotter.
Holland Cotter has been a staff art critic at The New York Times since 1998. In 2009, he won the Pulitzer Prize for Criticism, for coverage that included articles on art in China.
Between 1992 and 1997 he was a regular freelance writer for the paper. During the 1980s he was a contributing editor at Art in America and an editorial associate at Art News. In the 1970s, he co-edited New York Arts Journal, a tabloid-format quarterly magazine publishing fiction, poetry, and criticism.
Art in New York City has been his regular weekly beat, which he has taken to include all five boroughs and most of the city's art and culture museums. His subjects range from Italian Renaissance painting to street-based communal work by artist collectives.
For the Times, he has written widely about "non-western" art and culture. In the 1990s, he introduced readers to a broad range of Asian contemporary art as the first wave of new art from China was building and breaking. He helped bring contemporary art from India to the attention of a western audience.
Born in Connecticut in 1947, and raised in Boston, Cotter received an A.B. from Harvard College, where he studied poetry with Robert Lowell and was an editor of the Harvard Advocate. He later received an M.A. from the City University of New York in American modernism, and an M. Phil in early Indian Buddhist art from Columbia University, where he studied Sanskrit and taught Indian and Islamic art.
He has served on the board of directors of the International Association of Art Critics. He is under contract with Alfred A. Knopf for a book on New York City modernism. He is also working on a study of contemporary Indian art, and on a poetry manuscript.
---
* The country of Iceland is smaller (pop. 317,398) than Wichita, Kansas (pop. 382,368), but I can name dozens of Icelanders making avant-garde art and music and can't name one from the entire state of Kansas (pop. 2,871,238).
I fear the culturati in New York often fetishize strangeness, obscurity and diversity – and any other challenge to homogenized, corporatized, late-capitalist existence – rather than appreciate it. I've said too many times in polite Northeastern company that an artist with a few of those Norwegian Ø's or umlauts in his name has an edge in getting into a summer group show on the Lower East Side than a Molly McEverybody from Peoria.
This is obviously anecdotal analysis, and perhaps slightly cynical, if they do reflect a real trend, one needs to consider both the possibility that Kansans tend to eschew the high-cultural and that Icelanders and Norwegians actively embrace it.
Holland Cotter, one of the foremost champions of multi-everythingism in the art world, holds that the degree of cultural diversity is an indicator of its vitality. I agree, but it's only an indicator, not necessarily a cause. Like, the number of Mercedes in a neighborhood is a good indicator of privilege, but giving a Mercedes to someone without money doesn't necessarily make him privileged. Or, many of the best restaurants, drinking establishments and art galleries happen to be located in alternative and edgy areas, but that doesn't mean you can serve my grandmother's green bean casserole in a cool guy's closet in Ridgewood, Queens and have it taste avant-garde.
I love diversity and uniqueness as much as the next guy. Probably more than the next guy. I'm writing these words from a hotel lounge outside of Toledo, Ohio that I chose by sight from I-80 based solely on the chance that it might look something like the Mos Eisley Cantina on the inside. Incidentally, it doesn't. I'm one of three people here and the other two are a couple with matching Crocs, quietly sharing some super nachos.
On my way to Brooklyn last week in the truck I'm now returning back to Wisconsin, I stopped for an interview with a small Lutheran university. It was my second meeting. The first one was the standard HR routine; this one was for real, with the head of the art department. He had my resume on his desk and from it served up a steady stream of questions.
"Did you live in Providence when you taught, or did you drive to Rhode Island from New York?"
"I commuted. It was actually rather enjoyable. I listened to courses on tape for eight hours each week. If I had gotten credit for all of them I might have a B.A. in history from Yale."
"Looks like you've been showing in New York."
He read some of the galleries on my resume. It was clear none of them had any significance to him. It seemed only the number mattered.
"Ten shows last year, you were a busy guy."
Was I? I felt I could've given him a list of ten Arena League football teams and it would've stood up to his scrutiny. I could've given him the name of ten independent coffee shops in Oshkosh and he might have hired me on the spot. Who the hell knows? If I was a Ph.D. in biochemistry we'd be discussing the same journals and publications, but not in the wild west (east) of the art world.
Maybe the milestones on my CV symbolize my migration into obscure territory  too devoted to umlauted avant-gardists and, generally, non-Kansans and non-Wisconsinites. Or maybe flyover culture is all too happy to be whitewashed. It is a fact that I graduated from Shawnee Mission South High School in Overland Park, Kansas, a suburb of Kansas City packed with Costcos, PetSmarts and lots of white protestants who don't put anything as strange as contemporary art high on their list of worldly interests. Did I voluntarily leave the reasonable center, or did they?
I was dwelling this quandary when he launched into his dismount.
"How does your faith influence your teaching style?"
I was caught off-guard but gathered myself in time to save an awkward face-off. It seems I had checked a box on the application that indicated I was a Lutheran, which is technically true through marriage.
"I believe art, like faith…like love and like golf is about withdrawal and submission. ANYONE who wants to control their way to God or art or a perfect relationship will ultimately find their own ego and not salvation."
"I read a book about the spirituality of golf."
It was clear my answer satisfied him profoundly.
And it disappointed me to the same depths. Not because of any indignation about my professional bona fides nor because of his faith. I'm not spiritual in any supernatural sense, but still the answer I gave him was as pure and true as anything I know. I could relate to his version of art and culture, yet I felt to him mine remained an unintelligible morass of strangely named art spaces, arcane publications, esoteric theory, obscure locations populated by heathens. I can't decide whether this is my fault or his.
---
Chicago—Did you know Vermont Studio Center has a bunch of niche fellowships and one of them happens to be for you, a Chicago resident (or part of the SAIC alumni/faculty army). The Anderson/Frankel Fellowship exists!
There's other fellowships throughout the year prior to the deadlines, focusing on everything from merit to medium, regionality, ethnicity or gender. I have friends that have come back from VSC and ranted for months and months of the facilities, friendliness and overall great experience. Apply, apply!
Deadline: June 15th, so hurry.
http://www.vermontstudiocenter.org/fellowships/
The ultra dreamy-ness that is the Bemis Center for Contemporary Arts in Omaha is now accepting applications for the remaining 2013 cycles.
From the website, which doesn't waste your time and sites the FACTS:
TIME 3 months of uninterrupted, self-directed work time.
SPACE The Bemis Center is housed in two urban warehouses totaling 110,000 square feet. Each artist is provided with a generously sized live/work studio with a private bathroom and 24 hour access to facilities including a wood shop, installation spaces, and a large sculpture fabrication facility.
SUPPORT $750 monthly stipend.
First deadline is September 30, 2012.
http://www.bemiscenter.org/
Also around the 'Nets is word from Rhizome about the UK-based Lumen Prize Exhibition, a prize focusing on new digital art, which I am still very confused about.
Here we go…
"The Lumen Prize Exhibition is an international award that celebrates the very best fine art created digitally. Our goal is to focus the world's attention on this exciting, emerging genre of fine art that can travel across borders effortlessly and be enjoyed in a wide range of venues – from galleries and museums in the world's biggest cities to outdoor public spaces in both urban and rural environments."
The deadline is July 31st and apparently you can enter as many times as you like, along with the $40 fee each time. w/e.
http://lumenprize.com/
Happy holiday weekend!
---
At the risk of sounding like a shill for Google, I will dedicate this post to Google Books. Actually, it's now
called Google Play, but I'm old and find this concept confusing, so I'm going to ignore it. I suggest you do too. It is possible to purchase contemporary titles from Google Books and read them on your device, but so what? Everyone sells digital books. You can even check them out from the library. What I find most compelling about Google Books is the access to periodicals, old ones that I'd never encounter on my own. Admittedly, I'm pretty infatuated with old magazines. I bought 54 years of Gourmet off eBay, co-edited the New Art Examiner anthology, and interviewed Bad at Sportser Meg Onli for Art 21's Centerfield post. Onli is currently working on a project about Black World/Negro Digest. She's accessing all of her material through Google Books. I realize people use Google Books all the time, but I want to reframe it from just another place on the interweb trying to part me from my money, to an invaluable tool for artists.
Google calls all text, books, even magazines, even pamphlets, so keep that in mind. A simple search on "art" and restricting the results to free, yields only 47 titles, but what interesting titles they are. The first hit is The Art of the Moving Picture…: Being the 1922 Revision of the Book First Issued in 1915. Well, there's just so many curious things about this book, I hardly know where to begin. The Art of the Moving Picture makes some excellent assertions, that still ring true. For instance that the pace of the "action photoplay" leaves no room for "full grown personal passion" (12). Think Die Hard or Con Air. Some things have not quite stayed the same. For instance "when a moving picture house is set up, the saloon on the right hand or the left declares bankruptcy" (207). I wonder what the author Vachel Lindsay would think of today's upscale brew and views?
Because it's Google, you are able to search within individual titles. Starting with magazines, restricting results to free, and searching "art" brings crazy random articles like this one from Vegetarian Times, called "Vegetarianism in Art."  There are more popular periodicals as well–hundreds of issues of Life. A browse of December 28, 1936, reveals a story about the first panda coming to the US and workers for the WPA's Chicago theatrical arts project striking at the Merchandise Mart. The American Art Directory Volume IX (1911) has advertisements for art galleries on its forepages, is lousy with statistics, and names of artists and curators of the moment. And in case you didn't know, back then all the high-end Chicago galleries were on South Michigan and admission to The Art Institute was twenty-five cents.
Besides book and magazines, you can also find other, more sundry reading material. There are many museum and exhibition catalogues, gallery brochures, bulletins from art organizations, but these charmers are a little more shy and require quite a bit of coaxing. Perhaps a bottle of rose and a bouquet of peonies would help.
Obviously, there is little contemporary art represented here, at least not for free. "Modern" in Google Book world lingers somewhere around 1912, which is kind of fun because searching a word like "sculptress" yields dozens of hits. Be warned, there are serious issues with meta data. Clicking on "Magazines" does not bring you to all of their magazines, it brings you to items scanned as individual issues. Most of what I read comes from bound volumes, that although look quite bookish, aren't. Most of these are classified as books, though they're still just magazines. Don't expect the date Google gives you be correct, because it often isn't. Read the title page. Even with these limitations, I still recommend spending some time on Google Books and exploring what these old magazines and books have to offer.
---