Sunday through Wednesday I maintain an art studio and flop with my in-laws in a pastoral town in Central Wisconsin, and teach art at a small Catholic school nearby. I fly back to Brooklyn, NY each Wednesday night on AirTran flight 511. I've become one of those guys who knows flight attendants and bartenders by name, and that Milwaukee has a "recombobulation" area to help make what is already a relatively breezy brush with the TSA that much more accommodating.
"You in Milwaukee on business?" the guy in the window seat always asks. It's a fair question to pose to someone in a pair of semi-professional slacks heading to New York on a weekday evening with a bag full of paperwork. He doesn't know that the papers are 20 ungraded art history quizzes that he would set the curve on if I gave him five minutes and the textbook. He doesn't know that my 401(k) is twenty paintings sitting in a storage unit down by the Midtown Tunnel. I think Window-seat inevitably feels misled by these circumstances, expecting we'll be connected by different nouns, but similar enough verbs to fill up a conversation that will last until the refreshment cart dispenses the Dewar's. Like, maybe we both have to manage and coordinate, but thrillingly, I might apply those actions to retail distribution and he to digital networks. No such luck. Telling them I'm an artist, part-time professor and freelance art writer catches them off-guard and the conversation grinds down. The nouns and the verbs between us are different; that's just too much inertia to overcome for the sake of pre-beverage chitchat.
I'm not a martyr for anything as petty as the drape of a pair of jeans, so I conform to the point that the locals in Wisconsin let me around their kids…and maybe just enough to take preemptive action against the Rob Reiner/Carroll O'Connor thing that seems to be brewing between my father-in-law and I. Those travel pants were purchased from the Marc Anthony collection at Kohl's department store after someone outside a Home Depot took my slightly stained studio jeans for house painting clothes, and the same day my father-in-law (in whose attic I freeload and in whose fridge I store my beer) suggested I borrow some of his clothes before going to a casual restaurant. What I considered fairly unremarkable attire in Bushwick turned out to be downright avant-garde in Wisconsin. Incidentally, an orange hunter's cap and an unkempt beard meets fashion requirements in both locales for a period of about three weeks during the fall.
On the morning of a recent return to Brooklyn, I slipped into the pile of clothes I left next to the bed, grabbed a coat from the rack by the door and departed for my studio. By the time evening rolled around I made the lazy decision to go straight to art openings without returning home to change. The show was at Allegra LaViola Gallery on the Lower East Side, and featured work riffing on (wouldn't you know it) the fashion industry, by artist Andrea Mary Marshall. The gallery was packed to suffocating with young, beautiful fashionista-types that emphasized my Steve Carrell-meets-key grip couture. To see the work you had to slither in between the wall and rapt conversationalists…one of those scenes that mature spectators and those who don't use cocaine tend to feel uncomfortable in. Halfway through a PBR I sought refuge in an old colleague from the Brooklyn Rail. Holding on to the conversation like a piece of driftwood in an angry ocean, we mused about being older and less effervescent than the surrounding bystanders. Maturity, like misery, loves company. When I convinced her I wasn't lying about commuting between MKE and LGA, we traded art gossip and teaching stories until most of our beer had been jostled from our cans and onto the floor.
"Have a happy New Year," she yelled breaking for the exit. "And, hey, don't freeze your ass off in Minnesota either."
"Minnesota?!" I thought, shocked. "Badgers, Packers, Brewers, Miss America, Muskies and Leinies!!!" Hometown pride??
Alone again, I tried to circulate. An epaulette on my jacket came undone when I pivoted into the crowd and brushed against a sexy transvestite who was pushing past. She spilled a few drops of beer that landed on my sleeve. I threw a frustrated glance at her, and she shrugged coquettishly before knifing into the crowd.
Off in one direction sprawled Minnesota, Wisconsin and all those dark fields of the Republic. In the other America's incandescent cultural production center sizzled like a lit fuse. I stood flatfooted in a high-heeled crowd with an epaulette flapping like a Brooklyn flag above trousers the color of sand from Lake Winnebago, caught in-between the two.
---
Guest Post by Monica Westin 
The first time I saw Karsten Lund's project, currently exhibiting at Peregrine Program, while still evolving in the workspace in his apartment, I immediately thought of Difference and Repetition, Gilles Deleuze's exploration of what difference and repetition would look like simply as functions, as opposed to functions premised on recreations of an original object. In other words, giving the act of repeating primacy rather than the original thing being repeated.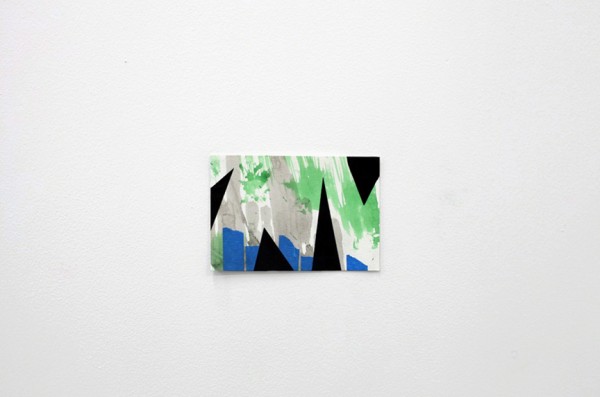 For one of the bodies of work in "Strange Weather, Vague Suspicions," Karsten (full disclosure: he is a friend of mine, and I cannot call him by his last name) uses a strikingly similar logic, with black geometric shapes, painters tape, and luminescent green watercolor forming fractals and patterns in endless formations of postcard/snapshot-sized drawings. The other grouping uses found pages from old Life magazines (right before it shut down as a weekly publication, hence the title A Few Scraps from the Void, or The Last Days of Life), affixed to another surface and then torn away on a woven sheet of masking tape, leaving behind soft white textures of paper and accidental images.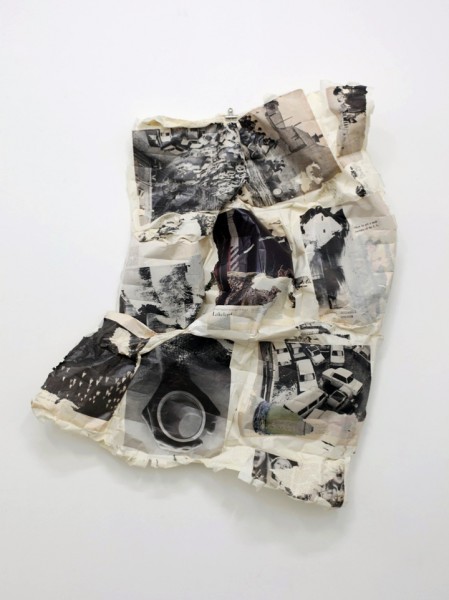 Seeing the show is a bit like talking with Karsten: ideas spin off constantly, with tangents and trajectories that seem to be pointing off into the stratosphere but which are carefully looping back into a holistic weave. It's also like talking with Karsten in that the project is sometimes almost maddeningly open-ended; the curator, artist, writer, and general surveyor and careful comber of ideas purposely keeps the potential of the show quivering with signification without spelling anything out too easily– though "generating ideas in its wake," as the press release accurately describes.
Karsten will be giving a talk of "afterthoughts" talk this Sunday at 1:30, which combines his thoughts with texts lifted from various sources, in a kind of verbal analogue to the show. I emailed with Karsten between when I saw the show and this talk to compare my impressions with his. 
Let the conversation begin! It was exciting and sometimes discombobulating to see the show in its finished form after watching the projects progress along various forking logical and associative paths over the last year, with these ever-shifting images and texts on the walls of your second bedroom every time I would come over (there were those zip-reminiscent pieces using the blue tape that dominates the show, the larger and much-larger versions of the smaller pieces). By the end, you had a really quite large body of work, from the small rectangular "aeriel view" drawings as I call them (Edmund Chia of Peregrine says they remind him of car windows looking out onto landscapes), to medium-sized and very large versions using the same logic. The edited body of work at Peregrine does gesture toward the evolution of the process, but it's somehow extremely restrained, resulting in a more ephemeral experience. The work has room to breathe. 
Also, maybe it's because I have this perspective of the sheer amount of work that was a part of this project, but the grouping at Peregrine was most striking for the way it was almost more about framing as an act than anything else… and not only framing your project, but also physically and literally playing with notions of the frame: the giant paper remainders from your smaller cutout shapes on one wall, the pieces involving cut-outs from life magazine, the sense that you were severely limiting your own activity (which played out in the proportions of tape and paintbrush, palette and form in the smaller pieces) even as you left a lot up to chance with the torn tape pieces.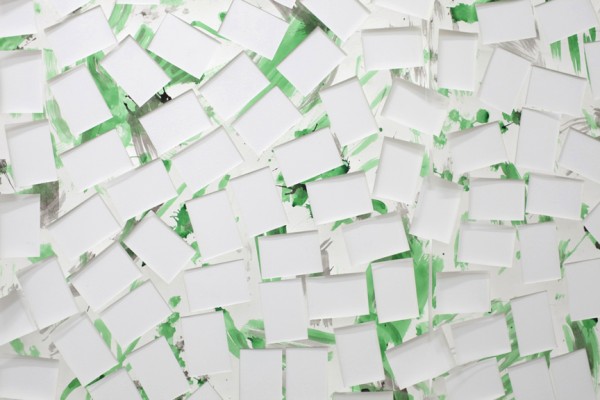 As your note about forking paths suggests, the larger process behind all these works (collectively) has a very different logic: it's much more expansive, almost opposite to the narrowing effect that framing implies. Over time a web begins spreading outward as little accidents in the process open up new directions or the strange results of working with these precarious materials (whether masking tape or magazine pages) spin off new ideas.
But at the same time I think your observations about framing are interesting and sound. The small drawings here, for example, all begin from much, much larger sheets that are just a chaos of marks in watercolor. I start looking for potential compositions, latent within that field, and cut them out, so there's an almost "photographic" process in there. Then drawing takes over again and I augment each of the excised compositions with other elements.
And on a larger level, to present a modestly scaled exhibition like this one you have to make selections; this particular configuration accentuates certain aspects in the work (while others momentarily shift into the background). Maybe the notion of framing is one way to think about that…. The next time the picture might change and certain other works you mentioned might be presented instead, or in addition, whether it's the more sculptural iterations or scaled up versions of drawings made using similar processes and wider blue tape. 
A lot of the exciting tension I feel in the show is regarding control… first you have a strong formal emphasis on control, with the explorations of the frame you're making, but on the other hand, much of the "content" of the Life series are discovered or accidental rather than made. This seems exciting but also potentially sort of frightening. How do you see your relationship to these texts that poke their heads out of the work– and the accidental as part of the process? Is it a system for invention, or as you've said for generating ideas, perhaps a way of breaking free of a certain way of thinking? These kind of images make me think about a kind of resisting of their own representation (along with your decontextualized quotations,which I want to bring up later), but which find their own logic and of course their own way of representing themselves… and which involves giving up an enormous sense of authorial control.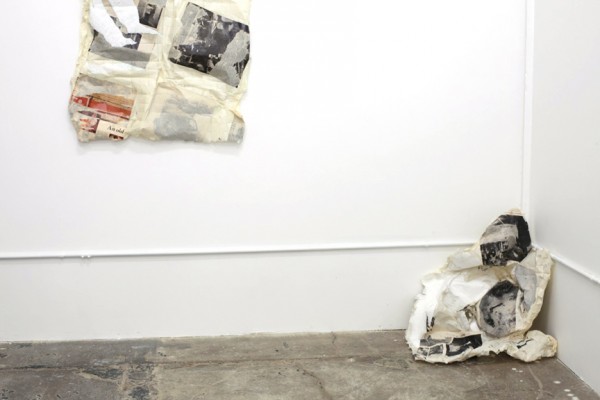 Well, one thing that shapes these works are various processes that involve some kind of pseudo-system — but one that tends to have these pockets where productive accidents can happen, or which allow for discovery within the bounds of set procedures. If it's a system for invention, it's one that works just as well when the system is going slightly haywire. It does become a different way of thinking that can be pleasantly unfamiliar at times.
There is something open ended about it in that way. And maybe not only in the sense of not knowing exactly what's going to happen in any given case but also in that these works could almost seem to keep on replicating in endless permutations — all the while bearing traces of how they're extracts from a more expansive world (let's say) of related visual material. I like the idea of discovered content though, and I think that element makes things pleasantly more complicated. When that's paired with these kinds of processes, meaning also appears and sometimes congeals in unexpected ways.
The work has evolved over time, as you noted before, but I'm not sure in the linear sense the word evolution implies. To go back to the metaphor of the web I mentioned before, David Shields offers an analogy in his book Reality Hunger. He's talking about forms of writing specifically, but it might easily apply elsewhere, too, in relation to art or artists' practices:
"When plot shapes a narrative, it's like knitting a scarf. You have this long piece of string and many choices about how to knit, but we understand a sequence is involved, a beginning and an end, with one part connected to the next. You can figure out where the beginning is and where the last stitch is cast off. Webs look orderly, too, but unless you watch the spider weaving, you'll never know where it started. It could be attached to branches or table legs or eaves in six or eight places. You won't know the sequence in which the different cells were spun and attached to another. You have to decide for yourself how to read its patterning, but if you pluck it at any point, the entire web will vibrate."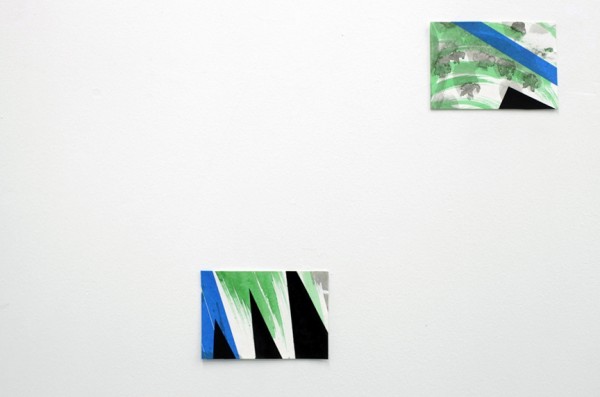 This quotation reminds me that I want to ask about your use of found text in the process of this project as well as the forthcoming talk. I was always struck by the typewritten notecards in your studio with what I thought of as "foundling" quotations, often very provocative or funny or sad. They formally matched some of the work through their rigid lack of context. I remember also you showing me a selection of them that you had written up into a longer document, and reading it felt like a tornado– a maelstrom– of ideas. That feeling is borne out in the show, at least for me. How will you be incorporating the found text (which is also in the press release) into your "afterthoughts" talk? What prompted you to use this format? What can we expect from this talk? 
So as you describe, for a while I've had a wall full of post-it notes, which I've added to one by one. (Since then this material has taken other forms, too, whether a deluge-like flow on a sheet of paper or a stack of uniform notecards like Mel Bochner might do.) At first this was a way to let my own thoughts trail after the work. Gradually I became fascinated with things I read elsewhere — either encountered randomly or while doing focused research for other essays I was writing at the time — and how they seemed to say something about the work at hand. So I began to collect and compile them; people like John Ashbery, Anne Carson, Susan Sontag, Italo Calvino, Robert Smithson, Perec, Adorno, Borges, and a hundred others start to mingle side by side.
I like your phrase "foundling quotes"; it suggests these little lost things trying to find a good home for themselves. But the works, and not just the words, could be a band of foundlings, too, in a way, pushed out into the world of ideas to find their own way. This manner of bringing language in contact with the work isn't about applying critical methods or opening up your theoretical toolbox and digging for the right wrench; it's more like letting outside thoughts, other people's writings, poetic fragments, even errant ideas, gravitate to the work (though at some point who can say how they in turn effect the work as they glom on).
So the talk I'm titling "Afterthoughts" brings my show at Peregrine Program to a close, this coming Sunday. I won't tip my hand too much, but I'm not really interested in doing a standard artist talk. Instead it takes this growing accumulation of written material, these foundlings as you call them, as its starting point. Rather than making a case for the work or telling you what you need to know, it's more like looking back at it from a speculative distance, and then opening it up even further, letting it spin outwards even more.
Monica Westin is a writer, editor, and PhD student in rhetoric. She teaches arts writing and media theory classes at DePaul. 
---
1. I Give You All My Money at The Renaissance Society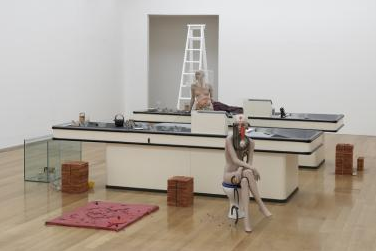 Work by Cathy Wilkes.
The Renaissance Society is located at 5811 S Ellis Ave. Reception Sunday, 4-7pm.
2. STUCK UP at maxwell colette gallery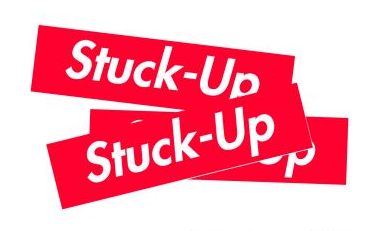 "A selected history of alternative & pop culture told through stickers."
maxwell colette gallery is located at 908 N. Ashland Ave. Reception Friday, 6-10pm.
3. Anagram City at Golden Gallery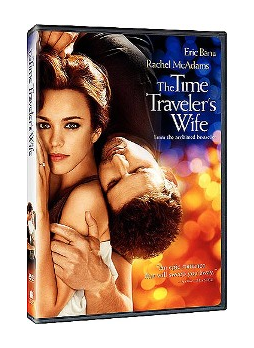 Work by Joseph Cassan, Julia Fish, Kevin Killian, Jessica Labatte, John Neff, and B. Wurtz.
Golden Gallery is located at 3319 N Broadway. Reception Saturday, 6-9pm.
4. Quarterly Site #9: Support, hosted by HATCH Projects at Coalition Gallery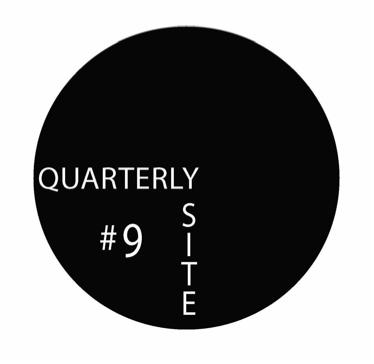 Work by HATCH Projects artists and Quite Strong Lust List designers
Coalition Gallery is located at 217 N. Carpenter St. Reception Friday, 6-9pm.
5. Global Cities, Model Worlds + The World Finder at Gallery 400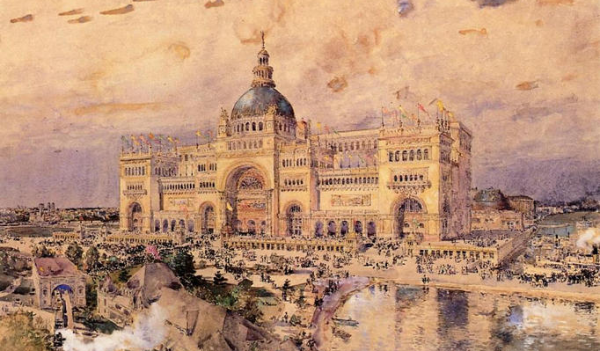 Work by Ryan Griffis, Lize Mogel, Sarah Ross and Pocket Guide to Hell members Paul Durica, Michelle Faust, Kenneth Morrison, Sayward Schoonmaker, and Nat Ward.
Gallery 400 is located at 400 S. Peoria St. Reception Friday, 5-8pm.
---
When following an agenda or thesis of some kind — in this case, my steady and probing look at hybridity — one often tries to fit multiple practices under one umbrella: there is a desire to keep everything neat and tidy, in order, I suppose, to embolden an intuition with evidence, to make that intuition feel reasonable, and therefore true. Theoretical exercises might resemble murder investigations in that way — one wants to find proof beyond the shadow of doubt. At least, that's what I find I do, and in this particular case it's amusing, because my original inquiry is centered on an unstable concept. Hybridity is intentionally resistent to categorical thinking. The minute categories are defined, the hybrid wants to transgress and muddle and undermine the categorical thought it inhabits. Thus, I take some deep pleasure in printing the following transcript. It shows how I began to get too comfortable with what "hybridity" might mean, and thus how I began to apply it, suddenly and smoothly, to anything. The following transcript marks a failure in that attempt. It is not so simple, (as I had originally and perhaps hastily presumed) to call Vanessa Place's practice a hybrid one: yes, she is both an esteemed lawyer and experimental poet. Yes, her legal work — the plethora of accrued documents — has become, literally, her poetry. And with these two yes's, combined with my own experience of her performance — during which she read, word for a word, a trial transcript — I imagined she was combining two worlds. I thought I could convince her to talk about her work in those terms, under my umbrella. Instead, Place calls attention to the slippery nature of words;  meaning falls slick through our grasp like sand, ever sensitive to context just as it is always capable of transformation. In fact, words, like people, like bodies and chairs: are fickle, multifacted, both present and out of reach. Vanessa Place has published many books, including  Dies: A Sentence (2006), La Medusa (Fiction Collective 2, 2008), Notes on Conceptualisms, co-authored with Robert Fitterman (Ugly Duckling Press, 2009), and The Guilt Project: Rape, Morality and Law (2010). In addition to her own poetry and legal practice, she is also the co-director of a magnificent, experimental poetry press called Les Figues.
Caroline Picard: In some ways, it seems like you lead a double life as a criminal appelate lawyer and literary force. These two occupations could require a split in your mind, but you have managed to integrate them: How did this possibility first occur to you? 
Vanessa Place:Â It was more a matter of capitulating to the inevitable; one learns not to avoid the trap, but to walk into the trap and see if it can be trapped.
CP: Are traps generally trappable? Do they have inherent weakness (by virtue of being traps)? Or are those weaknesses a result of the expectations we impose upon ourselves? (For instance that one must choose to be one thing or another).
VP: Traps are always trappable. The trick is to want the trap: see Brer Rabbit. The other trick is to have no expectations.
CP:Â How is the poet most often trapped? How does this compare to traps in witness testimony?
VP:Â Both fall for the truth-trap.
CP:Â Is language itself a trap?
VP:Â Wittgenstein said so. If so, it is the unavoidable trap. As is meaning (though there is no difference in this).
CP: When I saw you read here in Chicago you read a transcription of a domestic assault trial as poetry. Would you consider that transcription a hybrid text? Does the hybridity rely on the performance/context? Or does it exist just as well in a court of law?
VP: It exists simultaneously as a legal document and as a poem. It's not a matter of hybridity, but of transubstantiation. In other words, words only exist in context, in whatever language game in which they happen to be deployed. Content is context.
CP: Can the human body be similarly transubstantiated? Are texts and bodies synonymous? This would make us like chameleons, in some way…
VP: Not chameleon because the chameleon remains chameleonish. That is to say, it alters not when it alteration finds. Texts, like bodies, are capable of complete metamorphosis
CP: How is it possible to communicate meaning if meaning is always contextualized (and therefore, I presume, relative to each subject)?
VP: Subjects are always sobjects, amalgams of subjects and objects. Consider whether it is possible that we are meeting at the point of our mutual thingness rather than our mutual selfness.
CP: Is it possible that mutual thingness is an experience held in common by all things — living and nonliving alike? Would a text's thingness be equivalent to a chair's thingness?
VP:Â Yes.
CP: How much does your performance of the material influence that context? When I saw you read, for instance, it was as if each word was given the same treatment and weight, as though you removed the emotive passion of the spoken words.
VP: Performance is another context, thus creating another piece. Similarly, one performance context, such as a reading in a gallery, creates a different piece than the same performance occupying another context.
CP:Â Where does the animation come from? Is there anything especially remarkable about words said via breath vs. words written on the page, or on the ground, or letters scattered on a refrigerator?
VP:Â Not remarkable. They are different creatures, however. In other words, you tell me.
CP: Does something essential about that "found" manuscript transform when it is recontextualized by a poetry reading? Or maybe, more generally, what happens? (For my part, I remember being astonished both by the horrific violence you were relaying, what was nonetheless paired with a simultaneous experience of beauty — the beauty of language, for instance, the beauty of a vernacular and the beauty of appropriation, even the visceral experience of horror).
VP: What happens depends on the receiver of the text — all of the things you describe are absolutely true — for you. Another person might be blinded to any potential for beauty, another, aroused by the violence. There is nothing essential in the text itself: the text is dead. The context, on the other hand, remains quite animated.
Vanessa Place from editionsere on Vimeo.
CP:Â  Is violence a necessary tool for animation? Or, more generally, what does violence do? What is its function?
VP: It insists on.
CP:Â How can an impersonal force contain insistence in all its manifestations?
VP:Â Think of shame.
CP:Â Does violence have a mutual thingness?
VP: No.
CP:Â How does violence impact a given page? Does the trauma it inflicts reoccur each time that page is read? Would that somehow be equivalent to someone who, in retelling the story of his or her violence, reenacts the incident in some way?
VP:Â Pages are people too. Like pages, they flip, depending on who they turn to.
CP:Â I have a friend who went to law school initially because he said he wanted to learn more about human language and (in his words) "the scaffold of reason." How do you feel your relationship with language has changed with regards to your legal background?
VP:Â You assume it has changed.
This is how it has changed.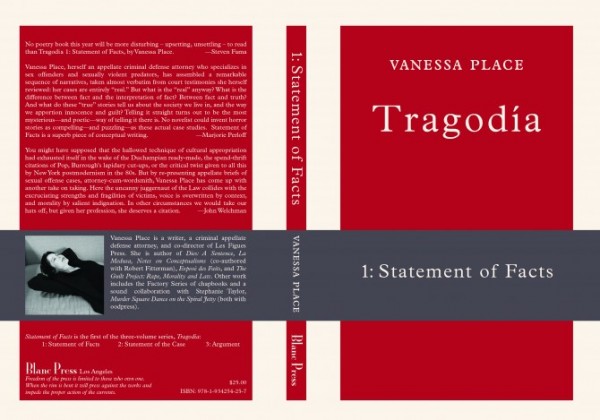 ---
So, as many of you know we are in the beginning stages of our second project with NYC's apexart. We will let you know more as the project evolves but our next jam will be dropping February 9th in NYC. In the mean time, our friends would like to work with you too. Here is how you can make that happen…
For the 15th year, apexart is accepting submissions for exhibition ideas where the winners will receive the funding and administrative support from apexart to mount a show in our Manhattan space.
apexart's Unsolicited Proposal Program asks for 500 word idea-based proposals for a group exhibition that will be evaluated by a large international jury. Submissions are reviewed solely on the strength of the idea; no previous curatorial experience necessary.
The three winning exhibitions will be presented in our 2012-2013 season.
We are accepting proposals at http://www.apexart.org/unsolicited.phpfrom January 17- February 17, 2012 and you can visit our website at any time for guidelines and more information.
---