When I was a kid, I was crazy for Andy Warhol. I mean I just loved him, practically erotically. His photo hung on my wall along with pictures of his work that I cut from magazines. To signal my arrival as a teenager, for my 13th birthday my mom bought me a subscription to Interview. After school, I'd go to the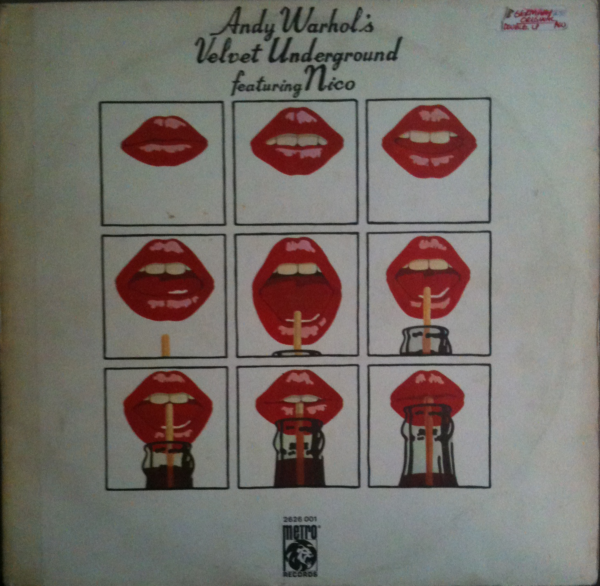 library. I read every book by or about Warhol that my library carried. I'd spend hours in the listening carrels (remember those?) playing records that I'd read about in Interview. For Christmas my eight-grade year, my mom got me The Velvet Underground and Nico from the snooty vintage record shop downtown. Not the regular everyday version with the banana. No, my mom got me the German double-album with the 20-something minute version of "Venus in Furs." Just what my eighth-grade self needed.
Last month I found myself in Pittsburgh. And what's that old proverb? When in Pittsburgh make your way to the Warhol Museum? Finally after all of these years, I got the opportunity to see the museum first-hand. There were many exhibitions, but two stood out. First is "Silver Clouds," a room filled with giant silver Mylar balloons. Fans are installed in all corners, the air pushing the silver pillows counter clockwise around the room. Viewers are invited in to play with these silver clouds as they float around the room. It is a delightful exhibition. In the gallery with three strangers, I felt like a cloud, light and shiny. Perhaps they felt like clouds too. We chased the balloons and playfully batted them around. I couldn't stop laughing. Then some lady came in and beat violently on the clouds, like a disgruntled employee or something. It was very strange and demonstrated just how reliant the installation experience is on the other viewers. This chick completely harshed my Rainbow Bright experience.
First was an installation of televisions all of which showed episodes of Warhol's television shows, specifically Warhol TV. I spent maybe forty minutes walking from television to television watching this old show. I saw Duran Duran, Jerry Hall, Cynthia Gibb. Actually, if I'd thought I'd end up writing about it, I would have watched more interviews with actual artists and fewer of washed-up seventies television stars whom I love so much.
These episodes aired on public access in the late seventies and early eighties, at a time when Warhol had fallen out of favor in the eyes of the "legitimate" art world. At this point Warhol was seen as a joke, a hack, a sell-out, which is really all he ever wanted or claimed to be. You could argue that the Warhol of these shitty public access shows was the culmination of his commercial vision. These shows are charming and shockingly innocent. Watching a series of interviews with people who were hot hot hot at that specific moment in time, placed in relief my current ideas about Warhol. I didn't know most of the people interviewed. They didn't stand the test of time. The coolest underground band in 1983 isn't necessarily remembered in 2011. But everybody still knows Warhol, irrespective of their ideas about him or his artwork. Warhol TV read as camp at the time, but here, more than thirty years later it reveals itself as prescient. I wonder what Warhol would think of today's reality TV stars. My guess is that he would have featured them on his show.
Terri Griffith has published fiction and criticism in Art21, Bloom, Suspect Thoughts, and BUST, as well as in the anthologies Without a Net: The Female Experience of Growing Up Working Class (Seal Press, 2003), Are We Feeling Better Yet? (Penultimate Press, 2008), and Art from Art (Modernist Press, 2011). Since 2006, she has been a literary and culture blogger for Bad at Sports. Griffith is the author of the novel So Much Better (Green Lantern Press, 2009) and the co-editor of The Essential New Art Examiner (Northern Illinois University Press, 2012). She teaches writing and literature at the School of the Art Institute of Chicago.
Latest posts by Terri Griffith (see all)