1. Solastalgia at Johalla Projects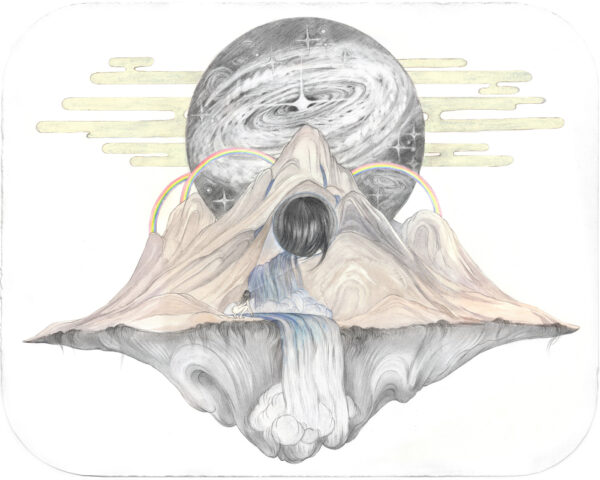 Work by Jenny Kendler.
Johalla Projects is located at 1561 N Milwaukee Ave. Reception is Friday from 7-10pm.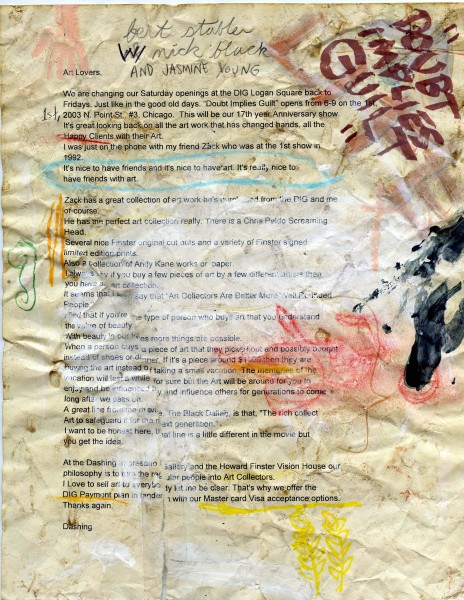 Work by Bert Stabler, Nick Black, and Jasime Young.
DIG is located at 2003 N. Point #3. Reception is Friday from 6-9pm.
3. Either/Or/Both at Threewalls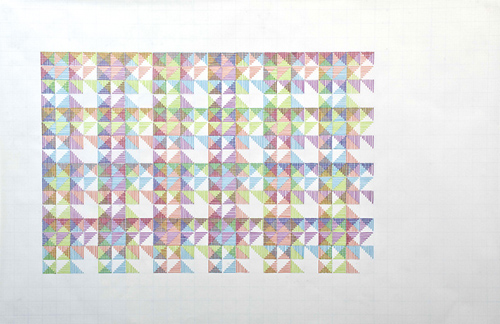 Work by Hans Peter Sundquist, Samantha Bittman, Michael Milano, Casey Droege, and Stephanie Brooks.
Threewalls is located at 119 N. Peoria St., #2C. Reception is Friday from 6-9pm.
4. Transmit/Transmute at Comfort Station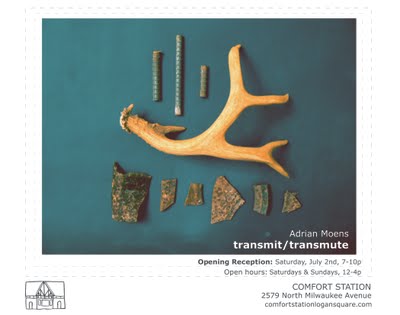 Work by Adrian Moens.
Comfort Station is located at 2579 N. Milwaukee Ave. Reception is Saturday from 7-10pm.
5. Thieves In The Light at Julius Caesar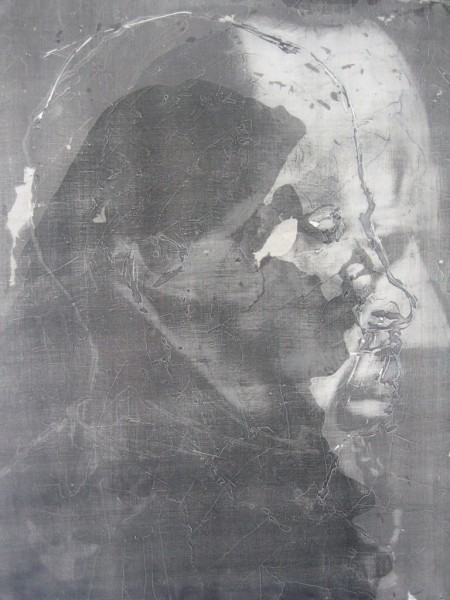 Work by Jesus Gonzalez Flores.
Julius Caesar is locate at 3144 W Carroll Ave, 2G. Reception is Sunday from 4-7pm.
Stephanie Burke was born in Nevada City, CA in 1984. She received her BA in Studio Art and Anthropology from Humboldt State University in 2007, and her MFA in Photography from The School of the Art Institute of Chicago in 2009. Currently she makes work, teaches photography at Wilbur Wright College and Hyde Park Art Center, writes for Bad at Sports and works as Managing Editor for Art Talk Chicago and Chicago Art Magazine.When not making, teaching, looking at, or writing about art, she enjoys running around in the woods, drinking beer by bonfires, and target shooting.
Latest posts by stephanieburke (see all)