1. The Swimsuit Edition: A Visceral Body at Swimming Pool Project Space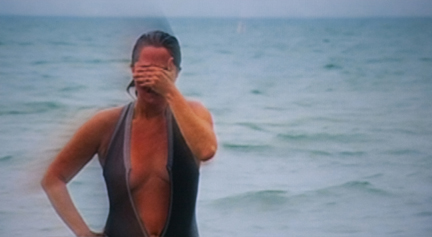 Curated by Lisa Majer.
Swimming Pool Project Space is located at 120 N Green St #5E. Reception is Friday from 7-10pm.
2. Duncan Anderson at Firecat Projects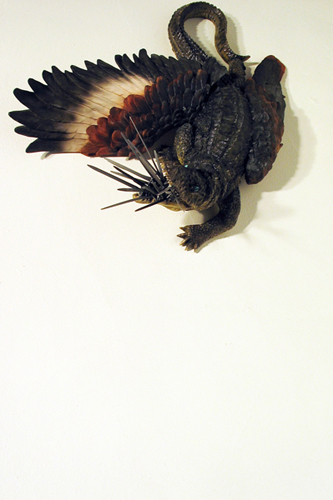 Allegorical sculptures.
Firecat Projects is located at 2124 N. Damen Ave. Reception is Friday from 7-9pm.
3. New Art From New Orleans at Western Exhibitions

Work by Stephen Collier, Brian Guidry, and Rachel Jones.
Western Exhibitions is located at 119 N. Peoria St., suite 2A. Reception is Friday from 5-8pm.
4. 100 Foot Ride at Happy Collaborationists Exhibition Space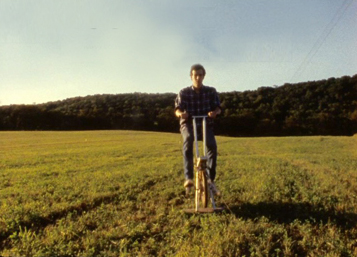 Work by Alexander Stewart.
Happy Collaborationists Exhibition Space is located at 1254 N. Noble St. Reception is Saturday from 6-10pm.
5. Ruth Root and Miranda Lichtenstein at The Suburban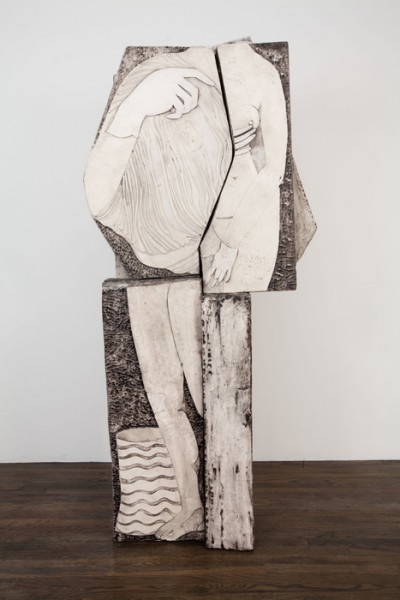 New works out in Oak Park.
The Suburban is located at 125 N Harvey Ave. Reception is Sunday from 2-4pm.
Stephanie Burke was born in Nevada City, CA in 1984. She received her BA in Studio Art and Anthropology from Humboldt State University in 2007, and her MFA in Photography from The School of the Art Institute of Chicago in 2009. Currently she makes work, teaches photography at Wilbur Wright College and Hyde Park Art Center, writes for Bad at Sports and works as Managing Editor for Art Talk Chicago and Chicago Art Magazine.When not making, teaching, looking at, or writing about art, she enjoys running around in the woods, drinking beer by bonfires, and target shooting.
Latest posts by stephanieburke (see all)