1. Transmissions From The Outpost at Thomas Robertello Gallery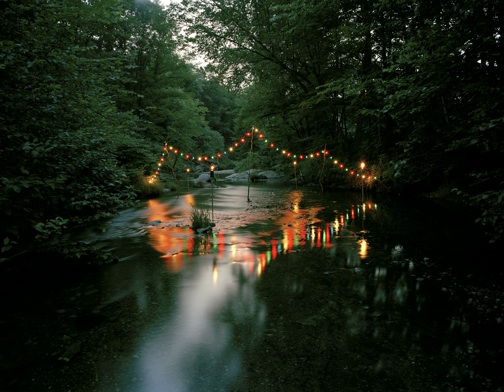 Work by Adam Ekberg. In the project space: I Believe in Harvey Dent or Three Months in Valparaiso, work by Jason Robert Bell
Thomas Robertello Gallery is located at 27 N. Morgan St. Reception Friday, 6-8pm
2. Future Perfect at Co-Prosperity Sphere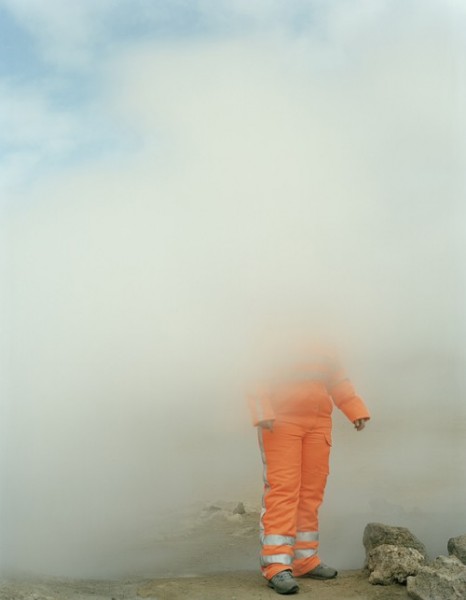 Work by by Judy Natal.
Co-Prosperity Sphere is located at 3219 S Morgan St. Reception Friday, 6-9pm.
3. Rodney Graham at Donald Young Gallery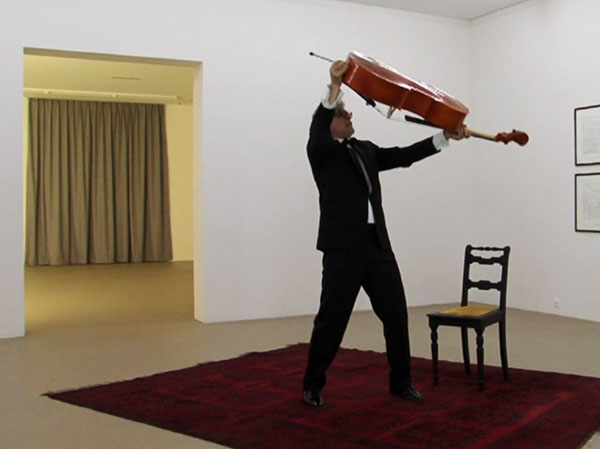 New photographs, sculptures, and paintings.
Donald Young Gallery 224 S. Michigan Ave. #266. Reception Friday, 5-7pm.

Release Party for PHONEBOOK 3
Threewalls is located at 119 N. Peoria. Party Saturday, 8-11pm.
5. The River Rats at Western Exhibitions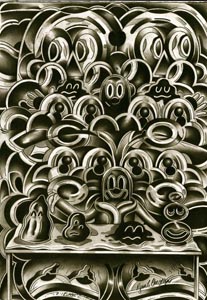 Work by Ryan Travis Christian, with collaborative work in Gallery 2.
Western Exhibitions is located at 119 N Peoria St, 2A. Reception Friday, 5-8pm.
+1 – The MDW Fair at GeoLofts, opening Friday at 8pm. Open to 11pm. $5, free beer.

Participating curatorial groups and galleries: 2612 Space, 65GRAND, ACRE, Alderman Exhibitions, antenna, ANTIDOTE, Bad at Sports, Chicago Artists, Coalition, BOLT Residency, Chicago Urban Arts, DEFIBRILLATOR, Devening Projects + Editions, Document, Drawn Lots, Green Gallery, Happy Collaborationists, Harold Arts, High Concept Lab, The Hills, Hinge Gallery, Hungryman, Iceberg Projects, Itsa_pony, LVL3, Trevor Martin, Abr Gallery, North Branch Projects, Nudashank, Old Seoul, Packer Schopf Gallery, Peanut Gallery, Pentagon, portage ARTspace, Reference, Reuben Kincaid, Roots & Culture, Sixty Inches From Center, Small Space, Spudnik Press, threewalls, Uncle Freddy's Treats, Linda Warren, Western Exhibitions, What It Is, and Propeller Fund grantees 2010.
GeoLofts is located at 3636 S. Iron At. The MDW Fair will continue through Saturday and Sunday, noon to 6pm.
Stephanie Burke was born in Nevada City, CA in 1984. She received her BA in Studio Art and Anthropology from Humboldt State University in 2007, and her MFA in Photography from The School of the Art Institute of Chicago in 2009. Currently she makes work, teaches photography at Wilbur Wright College and Hyde Park Art Center, writes for Bad at Sports and works as Managing Editor for Art Talk Chicago and Chicago Art Magazine.When not making, teaching, looking at, or writing about art, she enjoys running around in the woods, drinking beer by bonfires, and target shooting.
Latest posts by stephanieburke (see all)