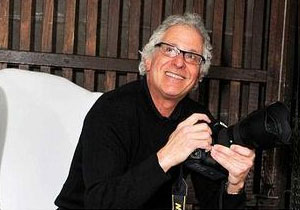 This past Monday, March 21st, photographer Michael L. Abramson died at the age of 62 after a long struggle with kidney cancer. The Chicago label Numero Group posted an obituary for Mr. Abramson, whose black and white photographs of 1970s era Chicago nightlife were part of Numero's Grammy-nominated double album and book  Light: On The South Side. In 2009 the New York Times' "Lens" blog ran a lengthy showcase of Abramson's photographs. There is something about the way Abramson photographed the press of bodies that makes everyone in his images look luscious and beautiful. He got right up close to his subjects – as a viewer, you feel like your own body is right in there too, smack in the middle of the action. Abramson's family released a biography of the photographer after his death, which included this description of Abramson's first encounters with the South Side clubs he would come to know intimately:
"A friend's casual remark about the nightclub scene on the city's South Side led Michael to visit, enjoy, and then photograph the people and nightlife. This decision established him as a serious artist, compared by more than one critic to Brassai, who photographed nocturnal Paris in the 1930s. At his first stop, Pepper's Hideout, Abramson found himself the lone white guy in the club. Worried that he might make the other club visitors uncomfortable, he soon made for the door. As he left, a man yelled, "Hey, where ya' going? Get back in here!" For the next two and half years Michael made frequent trips to Pepper's and other South Side nightclubs. He spent his evenings snapping photograph after photograph – not of the musicians, but of patrons, many of them dressed to the nines, enjoying a night out on the town – and spent his days developing and printing the images."
Do yourself a favor and spend some time this week looking at Abramson's images, especially if you're not already familiar with them. It's clear the comparisons to Brassai are not at all specious.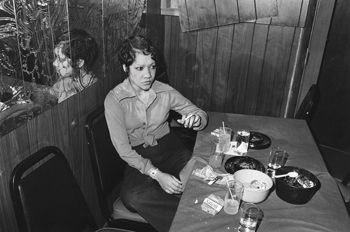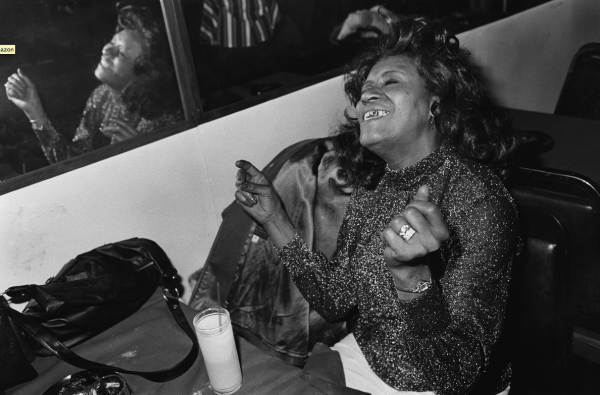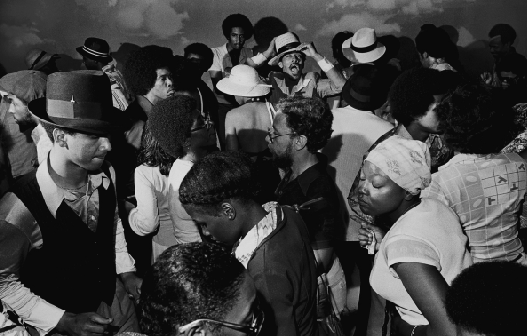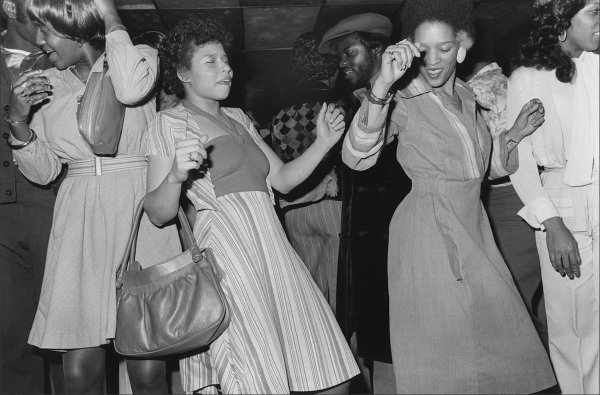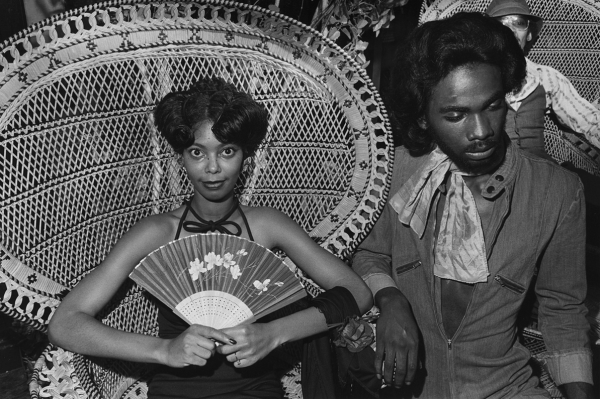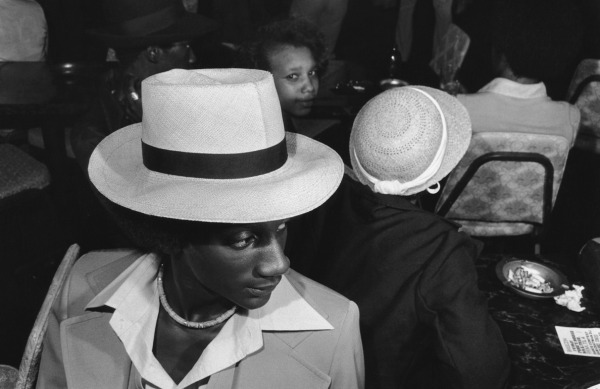 Claudine Isé has worked in the field of contemporary art as a writer and curator for the past decade, and currently serves as the Editor of the Art21 Blog. Claudine regularly writes for Artforum.com and Chicago magazine, and has also worked as an art critic for the Los Angeles Times. Before moving to Chicago in 2008, she worked at the Wexner Center in Columbus, OH as associate curator of exhibitions, and at the Hammer Museum in Los Angeles as assistant curator of contemporary art, where she curated a number of Hammer Projects. She has Ph.D. in Film, Literature and Culture from the University of Southern California.
Latest posts by Claudine Isé (see all)