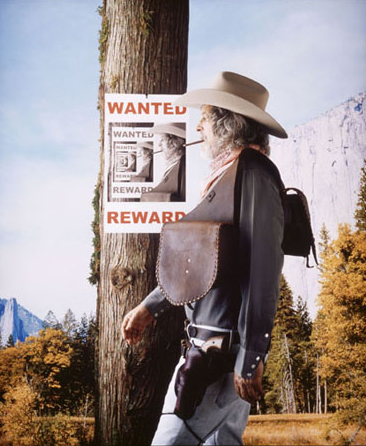 The latest in our "From the Archives" spotlight is dated February 11, 2007: Richard Holland, Duncan MacKenzie and Meg Onli talk to Rodney Graham on the occasion of his solo exhibition at Donald Young Gallery. And hey, coincidentally, Rodney Graham has a new show up at Donald Young right now, through November 23rd, 2011!
Click here to listen to Episode 76 featuring Rodney Graham.
Rodney Graham, on repeatedly recasting himself in his work:
"It was just easier to do that, and it gave me a certain limit, placing limits on what I would do. It was a way of maybe trying to distinguish my work from other Vancouver artists who are really masterful at that like Jeff Wall or Stan Douglas…I thought the performance thing was maybe more my thing. It was a way of doing something that was my own." — Rodney Graham, interviewed by Bad at Sports.