download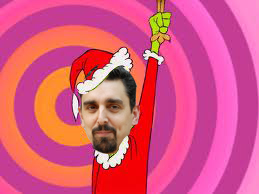 This week: Put on your footie pajamas, get a cup of hot coco, and eavesdrop on Max's bedtime story. There is enough hamming it up here to make a vegetarian squirm.
This episode is squeaky clean and safe for the kiddies.
Christopher Hudgens is the Operations Manager for BaS and works in various other capacities for other organizations in the Chicago Art & Culture scene. Most recently as Business Operations Manager for the Bridge Art Fair and currently an advocate for all things art & technology.
Latest posts by Christopher (see all)