download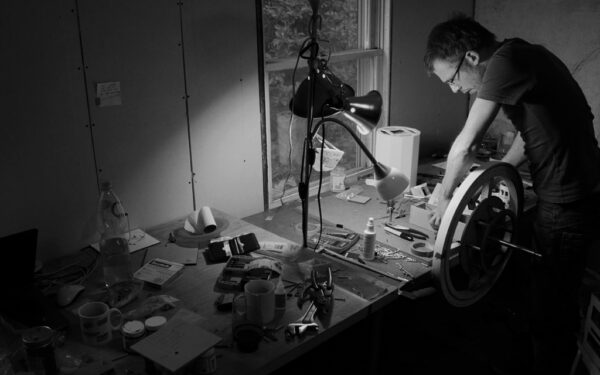 This week: A summer double-header!
Richard goes to What It Is gallery in Oak Park, Illinois and talks to owners Tom Burtonwood and Holly Holmes and to their most recent artist-in-residence R. James Healy. They talk about the gallery, James' amazing zoetrope AND how he, in his own way, brought Harry Potter to life.
Next: Lawyer, collector, and all around great guy Troy Klyber interviews sculptor/toy maker/genius Randy Regier.
TWO SHOWS FOR THE PRICE OF ONE!
Christopher Hudgens is the Operations Manager for BaS and works in various other capacities for other organizations in the Chicago Art & Culture scene. Most recently as Business Operations Manager for the Bridge Art Fair and currently an advocate for all things art & technology.
Latest posts by Christopher (see all)