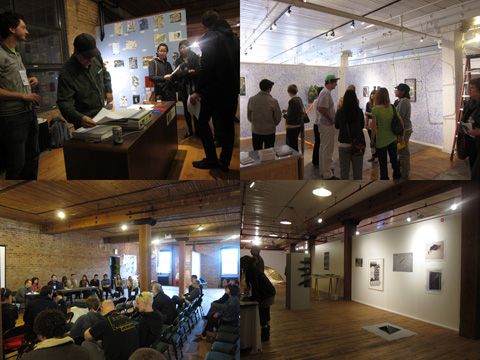 The MDW Fair is landing again this fall, October 21-23 at the Geolofts. Formed in spring 2011 as a collaborative project between the Public Media Institute, Roots & Culture and threewalls, the MDW Fair was conceived as a showcase for independent art initiatives, spaces, galleries and artist groups from the Chicago metropolitan area.
For the Fall Showcase, MDW invites proposals from spaces across the United States. Groups are required to send 10 images of the artist or pair of artists they wish to focus on at the fair. Images should be sent as a zip file along with a short mission statement/bio about the presenters and 500 words about the artist(s) for exhibition. Successful applicants will be notified by early October with details. All booth spaces are 300 sq feet/$300.
All proposals are due September 19th, 2011 by midnight.
Submissions for the MDW Fair can be emailed to:Â Â mdwfair@gmail.com
Questions about submissions can be submitted to Aron Gent at: arongent@arongent.com
Photos by Aron Gent, more can be seen here .
And…Happening at the same time, The Hand in Glove Conference!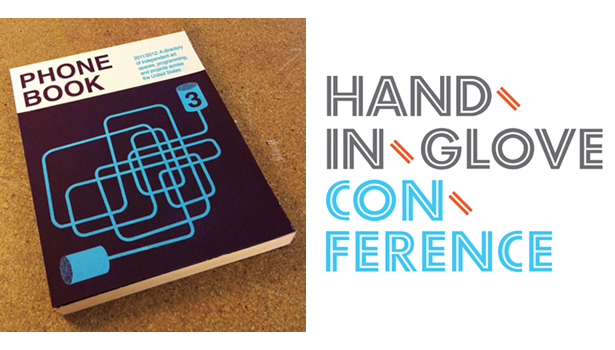 Scholarships for Illinois residents, applications due September 30th.
Half-off registration for MDW Fair participants.
Student groups of 10 or more (self-organized or sponsored through schools), only $75.
Register here:Â 
http://www.three-walls.org/programs/conferences-symposiums/
Hand-in-Glove is a new semiannual conference that addresses the pragmatic realities and imaginative possibilities of self-organized, noncommercial and artist-run spaces, publications, residencies, and a variety of other projects that challenge traditional formats for the production and reception of art at the grass-roots level.
threewalls has invited artists and organizers from around the United States to speak about artist-run culture, alternative spaces, and/or nonprofit contemporary art organizations and how to work with them. We'll be talking about the history and current manifestations of arts activity happening outside of traditional institutions and the kinds of creative administrative strategies people are using to keep their projects sustainable and funded. Panels will feature art workers from across the country such as Mark Allen from Machine Project in Los Angeles, Martha Wilson from Franklin Furnace, Nato Thompson from Creative Time, Courtney Fink from Southern Exposure, and many more.
We'll also be releasing
PHONEBOOK 3
, in its third edition, listing over 750 artist projects, residencies, and resources in the United States and featuring essays by the people that run them. The release party for PHONEBOOK will be hosted by 
Salon Saloon
 from Minneapolis, MN, the Upper Middle West's #1 Live-Action Arts Magazine on Saturday, October 22 at threewalls.
Hand-in-Glove will be held at the Geolofts in Chicago in conjunction with MDW Fair Projects. Pre-registration is $100 with catered lunch and breakfast on all three days, or $50/a day at the door with no food included.
Pre-Registration ends October 8.
Food will catered by Roots & Culture Community Kitchen. Â Conference attendees also receive $25 off a new
Other People's Pixels website
, the professional portfolio site designed by artists for artists and a special day-rate at the
Alliance for Artist Communities
conference happening that same weekend in Chicago.
Abigail Satinsky is the associate director at Threewalls in Chicago where her work includes editing Phonebook (a national directory of artist-run spaces and projects), and co-founding Hand-in-Glove, a national conference on grassroots arts organizing. She is also a founding member of InCUBATE and co-initiator of Sunday Soup, an international micro-granting project. InCUBATE's work has been shown nationally, including with Creative Time, Eyebeam Center for Art & Technology in New York, CEPA Gallery in Buffalo, SKYDIVE in Houston, Autzen Gallery at Portland State University, the Devos Museum at Northern Michigan University and the Smart Museum of Art at the University of Chicago. She is a regular contributor to the Bad at Sports podcast and her writing has appeared in the Journal of Aesthetics and Protest, AREA Chicago, and Proximity. She recently finished editing the book Support Networks, published by the School of the Art Institute of Chicago and University of Chicago Press, on the history of socially-engaged and artist-run initiatives in Chicago, which will be released in Fall 2014 and teaches at SAIC on social and curatorial practices.
Latest posts by Abigail Satinsky (see all)