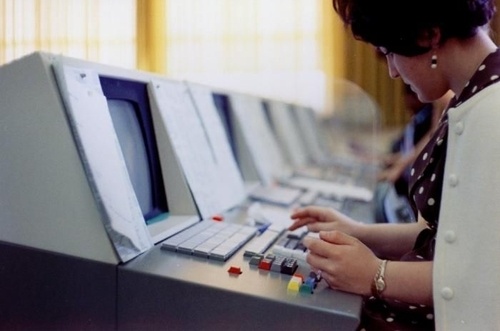 I came across an article by Martin Patrick, Restlessness and Reception: Transforming Art Criticism in the Age of the Blogosphere, that discusses at length the role of art criticism today and — unlike most pieces I read about the state of the world — ends on a seemingly hopeful note. It thought I  could post something about it here because I find I'm often thinking about the web-context and what it means as a medium. I don't especially feel like I have a handle on how best to exercise its talents, but I like chewing on the idea periodically, no doubt in hope of some Eureka! moment. "The web becomes a tool for 'housing' certain materials, indeed a virtual archive, or in Andre Malraux's famous phrase a 'museum without walls' but then it is more important to ask how can newer arrangements, actions, conversations be created on the basis of these contextual settings" (Patrick).
I've seen a dramatic shift in Chicago's critical dialogue. When I first moved here about seven years ago all anyone could talk about was the death of the New Art Examiner. Its demise added salt to the already throbbing (and ever hysterical) wound of Chicago's second city syndrome. The Midwestern art market was not even capable of supporting a magazine that represented its interests and the rest of the country was disinterested in the activities of its midriff. While I'm likely misremembering the past (again, I'd just come to Chicago and did not yet understand its nuances), it seemed like that pang of insecurity propelled a number of other projects forward, as they insisted on creating modes of dissemination and representation. When I came here NAE had been out of commission for two years and its lament was continuous for the following four. Now, there's an amazing vitality located largely on-line with artslant, art21, BadatSports (though I suppose B@S would resist the art criticism label standing somewhere between Vice and Cabinate) and many others. The mechanics of this phenomena are reflected in Patrick's piece, as he points to the once-professional potential of The Critic (even in so far as it possesses archetypal potential); now much of the critical dialogue is activated and sustained by amateurs. Even those who are paid rarely expect a living wage and at best peddle together a variety of wages. "The blog—apart from the vast amount underwritten directly by corporate sponsorship—is most often an amateur/volunteer's virtual space involving a greater probability of being generated and launched quickly, randomly, even haphazardly, and with more chance of rapidly ensuing back-and-forth discussions, responses, dialogue than a traditionally formatted journal, magazine or newspaper can generally allow." That's not to say the article is all positive.
This model of free labor is quite attractive to corporations. Additionally there some very real suggestions that the bite has been taken out of critical remarks (for instance, Mad Men's ironic appropriation of the past that nevertheless collapses into a complicit reprise of old hierarchies, or how response to the Yes Mens' NYTimes prank neutered the fake newspaper's very serious critique message.) These aspects are also endemic to an Internet age, where we can constantly rewrite history. Then of course there's the Internet's shady origin story: "The origins of the Internet itself derive from the American attempt to establish a communications system in the event of a Soviet nuclear attack under the aegis of the the Advanced Research Projects Agency (ARPA) a wing of the Department of Defense, or ARPAnet[work]" (Patrick). Additionally the web facilitates a kind of sloppiness. (At this time I would like to retroactively apologize for my typos. If you want to be my editor without pay, give me a holler). But beyond slights of hand, on-line appropriation is fast, constant and cheap — it's so easy, for instance, that images, text and ideas are borrowed, spliced, reiterated, misrepresented and so on and so forth. While on the one hand the frontier-like openness of this space, a space not yet settled and defined, is exciting; it lacks a codified rigor. It is still experimental and malleable and capable of much more. The question then remains: How to exhaust its potential as a response vehicle for cultural production? How do we embrace its shortcomings with its strengths? And does it truly challenge canonical ideas of art historicism?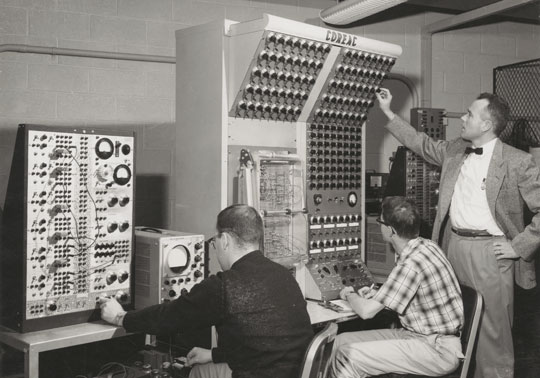 "The internet offers a seemingly open public space that is simultaneously private, solipsistic, restricted. Within this reconfigured environment the digital archive acts as a kind of indirect critical mechanism and virtual repertory house for essential material to be potentially drawn upon by interested parties. That is to say, the accessibility lent to previously arcane and unusual avant-gardist phenomena goes a long way towards setting a tone for the integration of the wildly eccentric and experimental practices that are too long overlooked rather than solely the widely accepted canonical material which is in turn overexposed and despite its merits altogether lifeless. Thus the existence of new sites such as Kenneth Goldsmiths' www.ubu.com facilitates the permissive and promiscuous notion of having experimental strands of poetry, prose, music, film and visual culture inhabit a treasure hunt/database ready to scavenged and relived via the use of mp3 files, YouTube-style streaming video, text files and so on means that Hollis Frampton, Marcel Broodthaers, Luigi Russolo and many more are incrementally closer to becoming household names" (Patrick).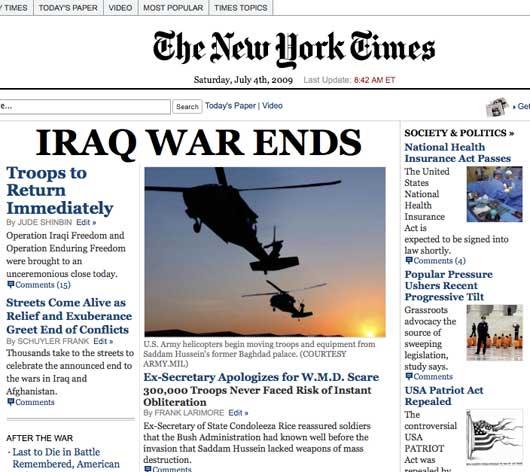 ---
This seems like it is worth checking out…
Type A
Monday, September 26, 6:00 p.m.
SAIC Columbus Auditorium, 280 S. Columbus Dr.
Free admission
Type A is a collaboration between Adam Ames and Andrew Bordwin. Working together since 1998, Type A create videos, video installations, photography, sculptures, and drawings that deal with issues of masculinity, territory, competition, and collaboration in contemporary society. Though competition runs through every element of existence, the demand put upon men to be competitive can be especially severe. This is initiated in childhood and continuously intensified; if one is "type a," then these challenges are not only expected but also necessary to the definition of one's character. Type A explores the ways in which men compete, challenge and play, and the resulting social and psychological imbalances, in works ranging from psychologically disarming to profoundly absurd. Type A has exhibited extensively at institutions including the Indianapolis Museum of Art, Indianapolis; Aldrich Contemporary Art Museum, Ridgefield, CT; Tang Teaching Museum and Art Gallery, Saratoga Springs, NY; DeCordova Sculpture Park & Museum, Lincoln, MA; Walker Art Center, Minneapolis; List Visual Arts Center at MIT, Cambridge, MA; Centrum Beeldende Kunst, Rotterdam, The Netherlands; Centro de la Imagen, Mexico City; Contemporary Art Center, New Orleans; Institute of Contemporary Art Palm Beach, FL; UCLA Hammer Museum, Los Angeles, in addition to numerous other venues.
---
Audio clip: Adobe Flash Player (version 9 or above) is required to play this audio clip. Download the latest version here. You also need to have JavaScript enabled in your browser.

download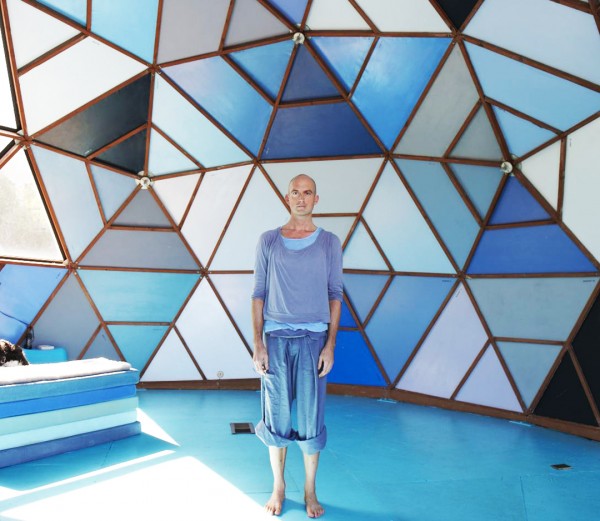 This week: Duncan MacKenzie, Brian Andrews Abigail Satinsky and Bryce Dwyer begin an adventure in caring and sharing called "Open Engagement." These four adventures of love check in with all the haps in Portland over the next 6 episodes.  This week they kick it live with Jen Delos Reyes and FRITZ HAEG! Take that internet.
Jen Delos Reyes (From PSU site…)
Jen Delos Reyes is an artist originally from Winnipeg, MB, Canada. Her research interests include the history of socially engaged art, group work, and artists' social roles. She has exhibited works across North America and Europe, and has contributed writing to various catalogues and institutional publications. She contributed writing to Decentre:
Concerning Artist-Run Culture published by YYZBOOKS in 2008. In 2006 she completed an intensive workshop, Come Together: Art and Social Engagement, at The Kitchen in New York. She has received numerous grants and awards including a Social Sciences and Humanities Research Council of Canada Grant. Jen is the founder and director of Open Engagement, a conference on socially engaged art practice. She is currently an Assistant Professor in the Art and Social Practice MFA concentration.
Fritz Haeg From Wikipedia…Â http://en.wikipedia.org/wiki/Fritz_Haeg
Fritz Haeg (born 1969) was trained as an architect, but his current work spans a range of disciplines and media including gardens, dance, performance, design, installation, ecology and architecture, most of which is commissioned and presented by art museums and institutions.
His work often involves collaboration with other individuals and site specific projects that respond to particular places.
Haeg's recent architecture projects have included the design for various residential and art projects including the contemporary art gallery peres projects and the Bernardi residence, both in Los Angeles, CA. He studied architecture in Italy at the Istituto Universitario di Architettura di Venezia and Carnegie Mellon University, where he received his B. Arch. He has variously taught in architecture, design, and fine art programs at California Institute of the Arts (CalArts), Art Center College of Design, Parsons School of Design, and the University of Southern California.
---
1. Objective Confess at Golden Gallery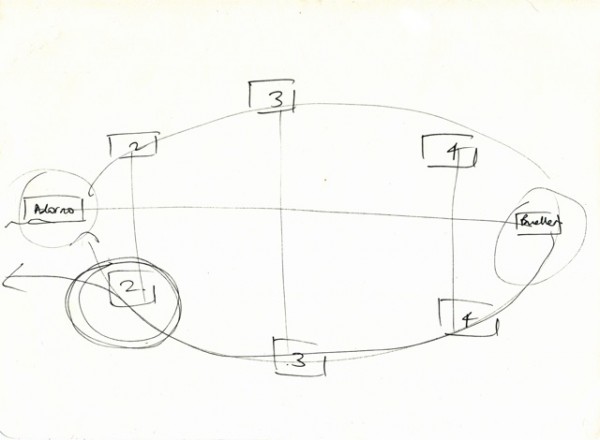 Work by Anthea Behm
Golden Gallery is located at 3319 N. Broadway. Reception is Saturday from 6-9pm.
2. Wood-Worked at Chicago Urban Art Society

Work by  Cristina Gonzalez, Juan Angel Chavez, Steve Reber, Sarah Belknap + Joseph Belknap, Micheal Rea, Mark Holmes, Josue Pellot, Montgomery Kim, Hao Ni, Kazuki Guzman, Matthew 'Sighn' Hoffman, Dylan Jones, and Holly Holmes
Chicago Urban Art Society is located at 2229 S. Halsted St. Reception is Friday from 6-11pm.
3. In A Saturnian World at The Renaissance Society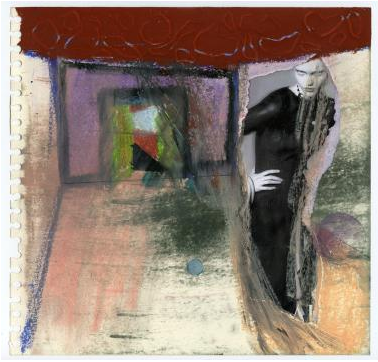 Work by Anne-Mie Van Kerckhoven
The Renaissance Society is located at 5811 S. Ellis Ave., Cobb Hall 418. Reception is Sunday from 4-7pm.
4. Reduction or Something Less at LVL3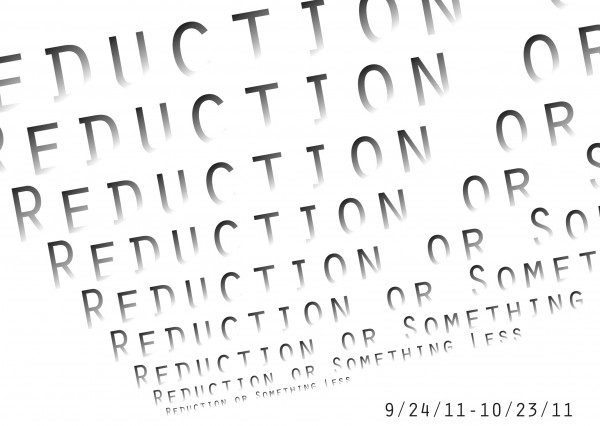 Work by Conor Backman, Magalie Guérin, and Matt Nichols
LVL3 is located at 1542 N. Milwaukee Ave, 3rd Fl. Reception is Saturday from 6-10pm.
5. No Place Like Home at Hyde Park Art Center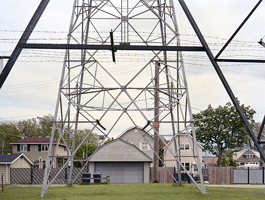 Curated by Dawoud Bey
Hyde Park Art Center is located at 5020 S. Cornell Ave. Reception is Sunday from 3-5pm.
---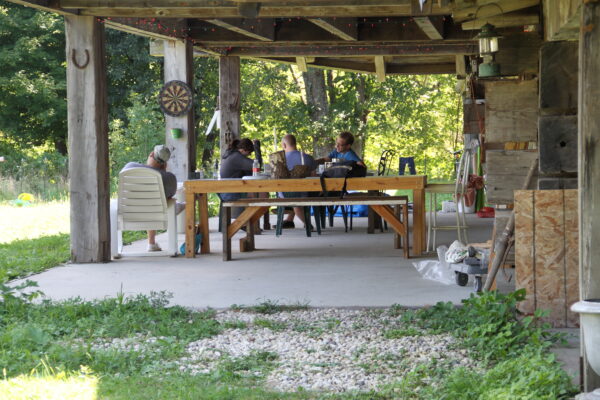 I had the chance to visit ACRE for a few days this summer. It was the first time I'd been to a residency. I was especially happy that my first experience of such a place would take place within a structure largely motivated by the same artist-run DIY ethos that has characterized so much of my contemporary art life. That isn't to suggest there is anything piece meal about ACRE: on the contrary, they boast a variety of buildings and facilities in addition to an incredible menu. What I mean by "artist-run DIY ethos" has to do with the overall feeling of administrative transparency. Emily Greene and Nick Wylie are always present whether in Wisconsin making sure breakfast runs smoothly, or in Chicago putting up weekly shows from last summer's residents.
A few weeks ago, someone asked a friend what he thought characterized the art scene in Chicago. Of course this peaked my interest — I always love hearing people make objective and general statements about the world, particularly when those statements involve a world so close to me. He suggested Chicago was characterized by it's artistic and innovative administrative efforts. While artists don't necessarily divorce themselves from object making, the production of objects and art is nevertheless contingent on idiosyncratic exhibition spaces which become community watering holes. ACRE strikes me as another example of such a place, though I find it difficult to fully imagine the work entailed. It's a massive undertaking with different groups requiring beds over the course of a summer, each group demanding three meals a day, studio space, entertainment, freedom and very often visitors — somehow ACRE accomplishes it.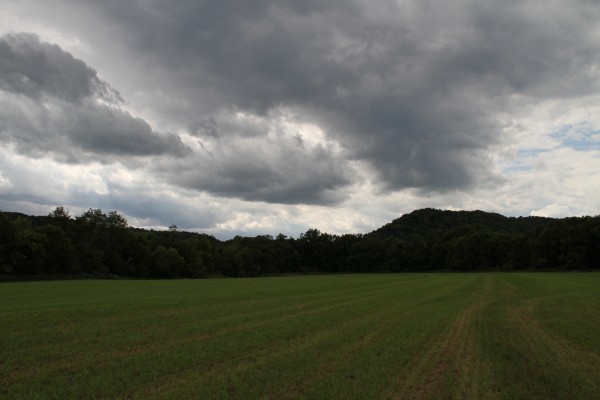 I am interested in the connection such a place has to the city (you can read more about that here) — the way the residency functions as a retreat from urban (and even cultural) life, just as it later soaks back into the city's cultural landscape via gallery shows and screenings between September and June. With so many artist-residency programs based in Chicago (like ACRE, Harold and Ox-bow, for instance) our gallery season is especially flooded with residency-work. Certain architectural elements from those different places become icons of some sort — the pier at Harold, for instance, I have seen in at least six short films over the course of the last year — accumulating a collective significance even as their relation to each discrete artist project changes. Furthermore the communities that take up residence at these residencies, while not exclusively Chicago artists, are often Chicago-dominant. What does that mean? What is that we are getting away from — certainly not ourselves.
When I arrived, I definitely felt like my eyes were drinking green after having been so parched of vegetation I'd forgotten what it felt like to hear bugs or smell grass.
Someone told me he wanted to erect a series of letters in the hillside, after the style of HOLLYWOOD that just said LAND.
Someone else told me his favorite thing was to take walks in the dark, at night, because it was almost impossible to see.
There was a ritualistic and constant application of bug spray — various cans lay for communal use outside the doorway of almost every common space.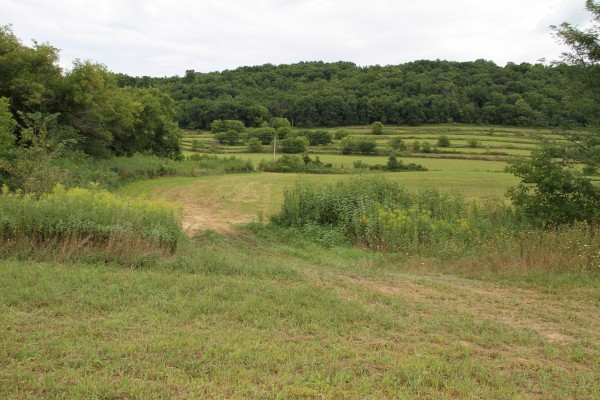 And one night there were fireworks and I kept thinking, I wonder if whoever is lighting them off knows what they are doing. It struck me then that there was something delicious about suspecting an amateur. The fireworks were much more exciting when I had to trust the fireworker, when there was just enough doubt in my mind to fear for his or her safety (it was dark and impossible to see who was down there). At one point a jean-clad effigy began to explode and I really seriously thought it was a person at first. That heart-in-your-throat kind of moment where it takes the calm of other observers alongside a rational belief that a person would never put themselves at such risk exhilarated and overpowered my fear. It struck me then that part of the appeal of these do-it-yourself endeavors stems from an assurance that a skill can be learned, an insistent belief in one's own capacity that assumes on an open world: a world that  is generous in so far as it teaches itself where we are patient enough to learn. It's an attitude I find especially American because it's tied to the pioneer imagination, immigration and daring and arrogance. The other part of the appeal, and maybe especially where the magic happens is that there is risk involved. And then it works, and everyone has the sense that they participated in the working-ness.
---