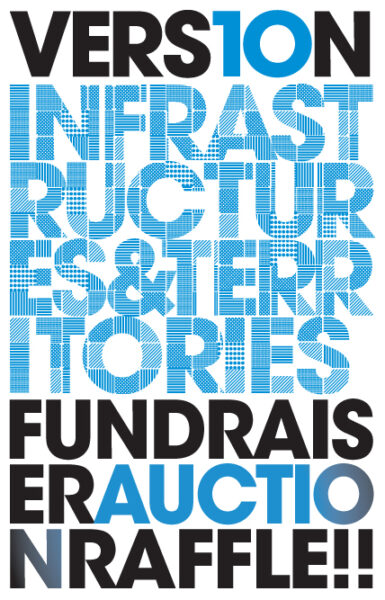 Listen up everyone, this one's important! Tomorrow Tonight, Saturday April 3rd, from 7pm – 1am Co-Prosperity Sphere will be putting on their *only* fundraiser for the year, the one that helps fund the projects, publications and exhibitions that are part of their wonderful annual arts convergence, Version Festival. Version's Silent Auction and Raffle will have extraordinary work on display generously donated by friends of Version fest. This year's list of participating artists is a good one. You can bid on works by the following artists:
Lora Fosberg
Anna Shteynshleyger
Tom Torluemke
Tyson Reeder
Cody Hudson
Aron Gent
Stephen Eichhorn
Juan Chavez
Mathew Hoffman
Dayton Castleman
Jeff Zimmerman
Jordan Martins
Peter Skvara
Seripop
Le Dernier Cri
Gunsho
Chris Roberson
Emily Clayton
Rod Hunting
Chad Kouri
Se Young
Nathan Baker
Scott Cowan
Caitlin Arnold
Ian Whitmore
Scott Fortino
Nick Wylie
Tom Burtonwood
Nate Lee
Zachary Abubeker
Aaron Delehanty
Jame Jankowiak
Erik Debat
+ others
You can also bid on these services:
A Pocket Guide to Hell Tour by Paul Durica
A Chicago Pedway Tour by Hui-Min Tsen
NFO XPO Booth for Version
Reuben Kincaid Project Window Installation for one month
Advertisement in Lumpen
Advertisement in Proximity
A Set of Bridgeport WPA posters
All of the art works and services will be offered for silent auction which means no dorky paddles – you do it all by writing your bid on a piece of paper. To make it even easier – many of the works may be purchased at "Buy it Now" prices! You can also win via raffle (raffle tickets are one for $5 and three for $10.).  There will also be performances by MR 666 and Deep Earth, and The Hornswagglers will be slinging their specialty drinks for the evening.
Version 10 Silent Auction and Raffle
Saturday April 3, 2010
7pm to 1am
Co-Prosperity Sphere
3219 S Morgan St
$10 admission (you get two raffle tickets)
Show up tomorrow night and bid on something great to show your support for Co-Prosperity Sphere and everything that they do. And mark your calendars for April 22, 2010 when Vers10n begins!
Claudine Isé has worked in the field of contemporary art as a writer and curator for the past decade, and currently serves as the Editor of the Art21 Blog. Claudine regularly writes for Artforum.com and Chicago magazine, and has also worked as an art critic for the Los Angeles Times. Before moving to Chicago in 2008, she worked at the Wexner Center in Columbus, OH as associate curator of exhibitions, and at the Hammer Museum in Los Angeles as assistant curator of contemporary art, where she curated a number of Hammer Projects. She has Ph.D. in Film, Literature and Culture from the University of Southern California.
Latest posts by Claudine Isé (see all)