R.I.P. Louise Bourgeois and Dennis Hopper. A depressing weekend two-fer. Well, what can ya do? My solution: go get drunk off free gallery booze and look at some weird shit. Mmmm…box wine.
1. Patrick Ryoichi Nagatani and Carolyn Bernstein at the International Museum of Surgical Science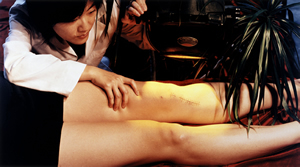 Perhaps some archaic chromatherapy to cure what ails you. Two shows opening at IMSS: Patrick Ryoichi Nagatani's Chromatherapy and Carolyn Bernstein's Yew Tree Project.
The International Museum of Surgical Science is located at 1524 N. Lake Shore Dr. Reception is Friday, from 5-8pm.
2. Sense Objects at Noble & Superior Projects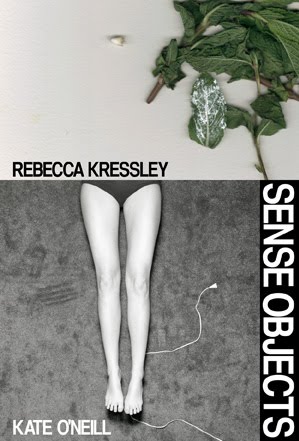 Another exciting paring at the corner of Noble and Superior. This round they present Kate O'Neill's Third Law and Rebecca Kressley's ON THE SOUTH LOCK OVER SHINE.
Noble & Superior Projects is located at 1418 W. Superior St. Reception is Friday, from 6-10pm.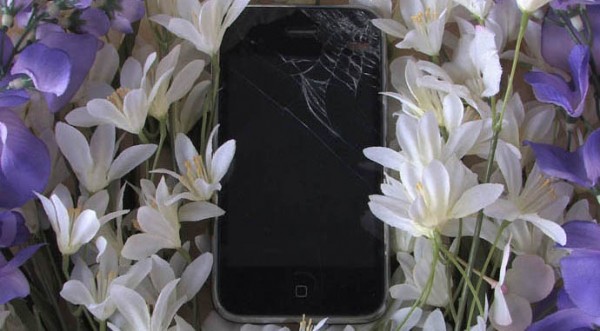 New work at ThreeWalls by Chicago-based artist Eric Fleischauer, including video and an artist book.
Threewalls is located at 119 N. Peoria St., #2A. Reception is Friday, from 6-9pm.
4. Our First Sixty-Nine at Monument 2 Gallery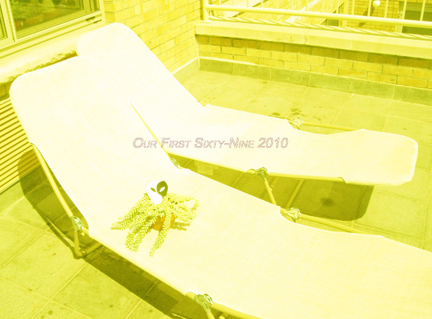 A quick turn around from last week's show for another collaboration. This weekend Natalie Labriola and J. Patrick Walsh create Our First Sixty-Nine. How intriguing.
Monument 2 Gallery is located at 2007 N. Point St. Reception is Saturday, from 6-10pm.
5. Exhibition 7.06052010 at MVSEVM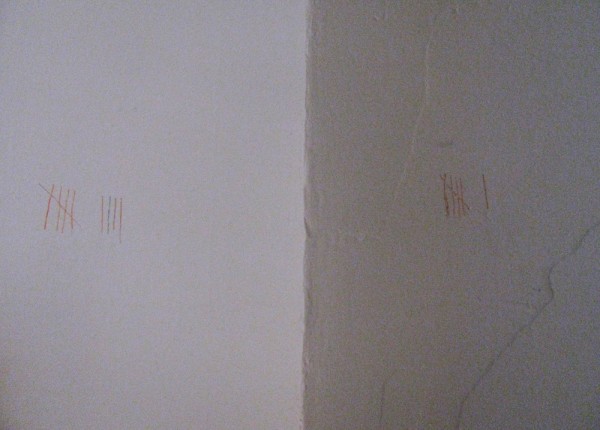 Another chronologically, numerically titled show from the MVSEVM kids of Humboldt Park. The dance card is packed for this one, including the work of: Chad Kouri, Rachel Niffenegger, Jes Takla, Omair Hussain, Brookhart Jonquil, Robert Andrade, Luke Willard, Scott Jarrett, Carson Fisk-Vittori and Mark Beasley.
MVSEVM is located at 1626 N California Ave, #2. Reception is Saturday, from 6-10pm.
Stephanie Burke was born in Nevada City, CA in 1984. She received her BA in Studio Art and Anthropology from Humboldt State University in 2007, and her MFA in Photography from The School of the Art Institute of Chicago in 2009. Currently she makes work, teaches photography at Wilbur Wright College and Hyde Park Art Center, writes for Bad at Sports and works as Managing Editor for Art Talk Chicago and Chicago Art Magazine.When not making, teaching, looking at, or writing about art, she enjoys running around in the woods, drinking beer by bonfires, and target shooting.
Latest posts by stephanieburke (see all)