1. Territorial Markers at Fill in the Blank Gallery –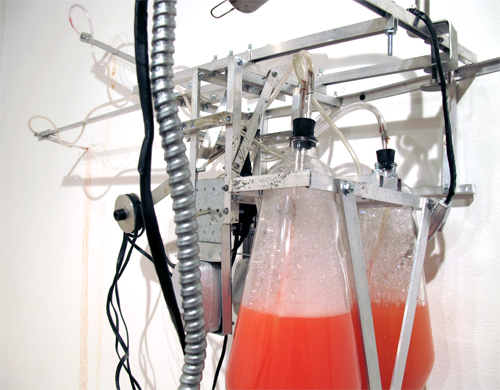 Work by Mark Porter
Fill in the Blank Gallery is located at 5038 N. Lincoln Ave. Reception is Friday (tonight) from 7-11pm.
2. Jordan Eagles at David Weinberg Gallery –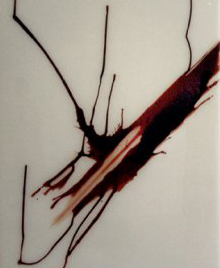 Blood paintings. Also featuring the work of Dylan Vitone
David Weinberg Gallery – 300 W. Superior St., #203. Reception is Friday (tonight) from 5-8pm.
3. Culture & the Body at Schneider Gallery –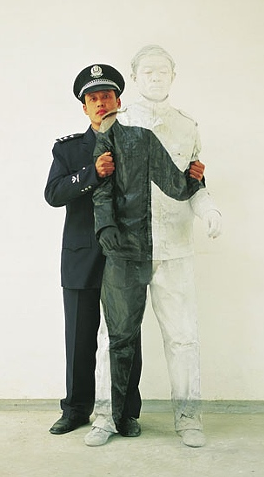 Work by Liu Bolin, Victor Vasquez, Magdalena Campos-Pons, and Ian van Coller.
Schneider Gallery is located at 230 W. Superior St. Reception is Friday (tonight) from 5-7:30pm.
4. Michael Rea: New Work at ebersmoore –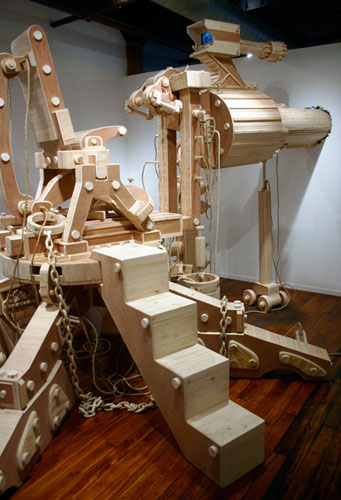 New works by Chicago's master of bad-ass wooden thingies!
ebersmoore is located at 213 N Morgan St, 3C. Reception is Friday (tonight) from 6-9pm.
5. Maria Jönsson and Greg Stimac at New Capital –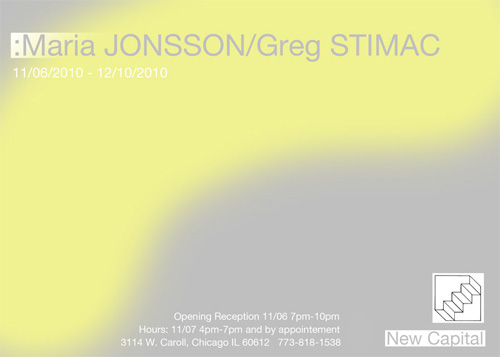 The title says it all. Couldn't find their website, so thanks to On The Make for the listing!
New Capital is located at 3114 W Carroll Ave. Reception is Saturday from 7-10pm.
Stephanie Burke was born in Nevada City, CA in 1984. She received her BA in Studio Art and Anthropology from Humboldt State University in 2007, and her MFA in Photography from The School of the Art Institute of Chicago in 2009. Currently she makes work, teaches photography at Wilbur Wright College and Hyde Park Art Center, writes for Bad at Sports and works as Managing Editor for Art Talk Chicago and Chicago Art Magazine.When not making, teaching, looking at, or writing about art, she enjoys running around in the woods, drinking beer by bonfires, and target shooting.
Latest posts by stephanieburke (see all)