As I sit here, snuggled up in my polar fleece blanket against the growing chill, I am reminded that the end of comfortable gallery cruising season is almost here. For those intrepid crawlers like Jeriah and myself, this doesn't mean the end of going out, no no, to us it just means thicker socks and heavier coats. But for many, the onset of cold fall and impending winter slows their gallery crawl motivation. SO my dear friends out there in TV land, get your ass out there before it starts to snow, 'cus there is still lots of good shit going on!
1. The Level Eater at Co-Prosperity Sphere –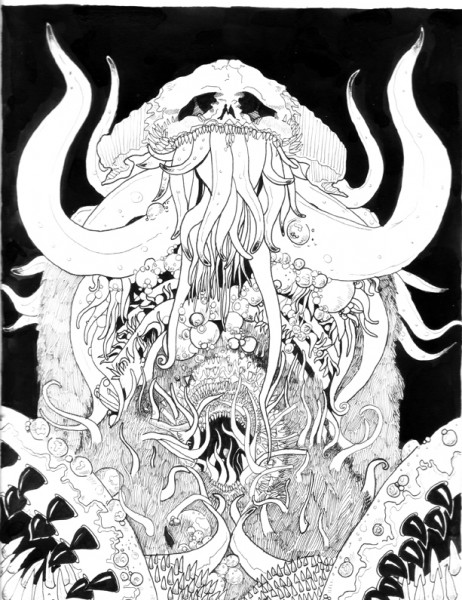 A bad ass mix of gaming inspired art and real-time playing. Come to see the work, come to play. Work by Jeriah Hildwine, Luke Willard, Michael Garcia, Nick Bahr, and Sam Sieger.
Co-Prosperity Sphere is locate at 3219 S. Morgan St. Reception begins at 8pm on Friday, gaming begins at midnight.
2. The Uhaul Show at, well, multiple places –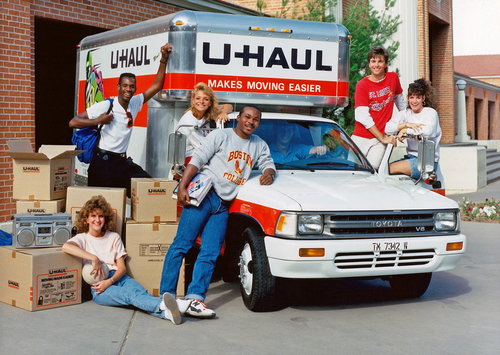 A roaming show featuring the work of Kirk Faber, Max Garret, Susie Kimball, Joe Mault, Tim Schade, Qing Yang and Chris Bradley.The people in the above picture are the artists. No, they're not.
Friday, October 22, The Uhaul show will be parked on Columbus Drive between Monroe and Jackson just East of the Chicago Loop (6-10pm). Saturday, October 23 it will be parked just north of Division at the intersection of Damen and Chrystal (2-6pm). Sunday, October 24 it will be parked outside of our new location (3710 N. Marshfield) just a block northwest of Ashland and Addison (2-6pm).
3. Transformation Opera at Antena –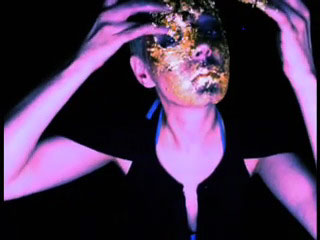 Super crazy video weirdness created by artist Amelia Winger-Bearskin.
Antena is located at 1765 S. Laflin St. Reception is Friday, from 6-10pm.
4. David Maisel and Kim Keever at Carrie Secrist Gallery –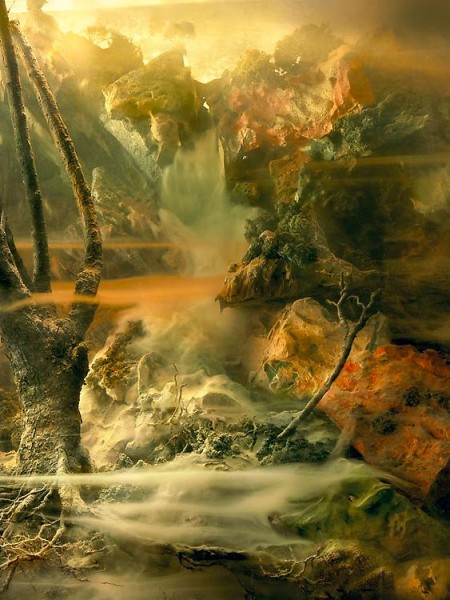 Erie landscape imagery by David Maisel and Kim Keever.
Carrie Secrist Gallery is located at 835 W. Washington Blvd. Reception is Saturday from 4-7pm.
5. everything after at Kavi Gupta Gallery –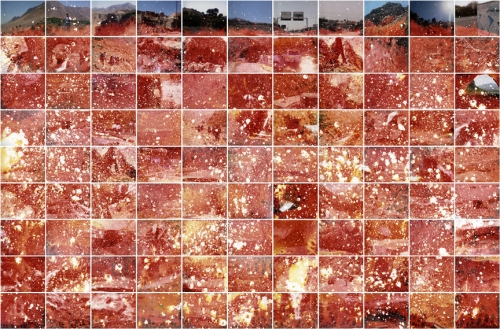 Conflict zones brought to you with a twist by Curtis Mann.
Kavi Gupta Gallery is located at 835 W Washington Blvd. Reception is Saturday from 5-8pm.
Stephanie Burke was born in Nevada City, CA in 1984. She received her BA in Studio Art and Anthropology from Humboldt State University in 2007, and her MFA in Photography from The School of the Art Institute of Chicago in 2009. Currently she makes work, teaches photography at Wilbur Wright College and Hyde Park Art Center, writes for Bad at Sports and works as Managing Editor for Art Talk Chicago and Chicago Art Magazine.When not making, teaching, looking at, or writing about art, she enjoys running around in the woods, drinking beer by bonfires, and target shooting.
Latest posts by stephanieburke (see all)